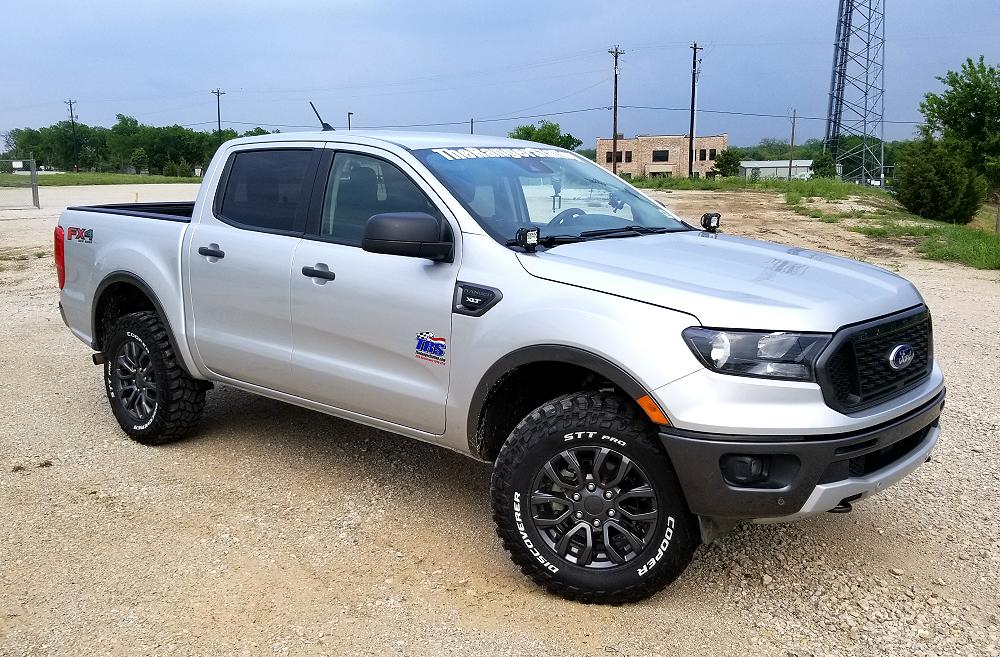 Before heading out on the Trans America Trail, I wanted a larger and better mud terrain tire on the 2019 'Loan Ranger'. My tire of choice for all TRS off-road Rangers is the Cooper Discoverer STT PRO.
I got a set of 265/70/17 mud terrains on this 2019 Ford Ranger FX4. Here they are mounted on the factory wheels with no lift, and no rubbing! And yes, I turned the wheel back and forth to check clearance.
Stock: 265/65/17 (30.40×10.40×17)
Coopers: 265/70/17 (31.93×10.70×17)
The new tires are 1.53-inches taller than stock, so the truck picked up 3/4″ of ground clearance.
In the next (2) photos, you can see that there is still room between the tires and the crash bars (the rectangular bars that extend out from the frame in front and behind the tire)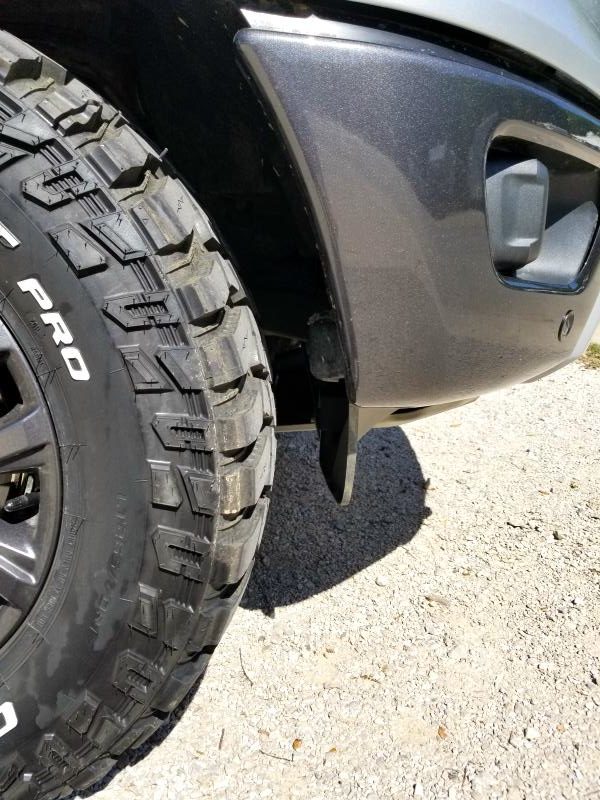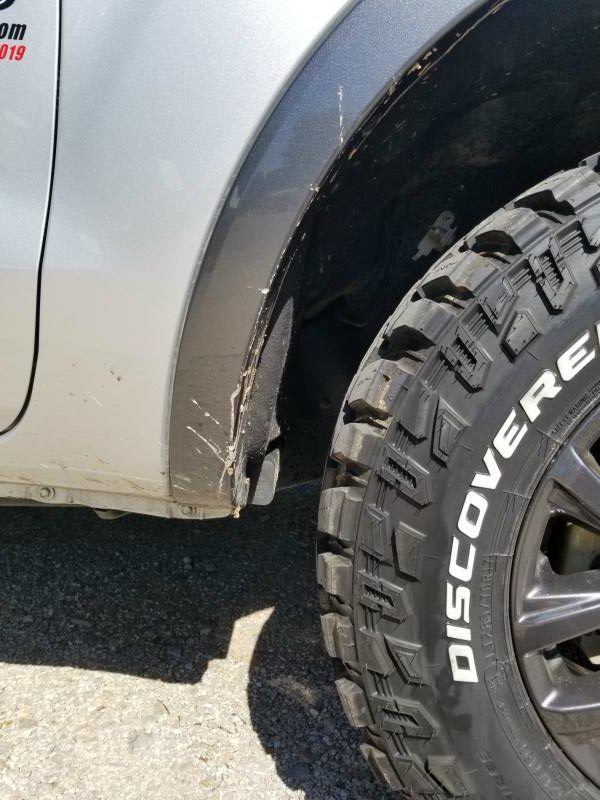 Here are the (5) Cooper Discoverer STT PRO mud terrains. I got (5) so I would have a spare, and mounted it on the factory spare wheel. The larger spare still fit under the truck in the original spare location.
I love these tires. They're far superior than the factory Dynapro's.