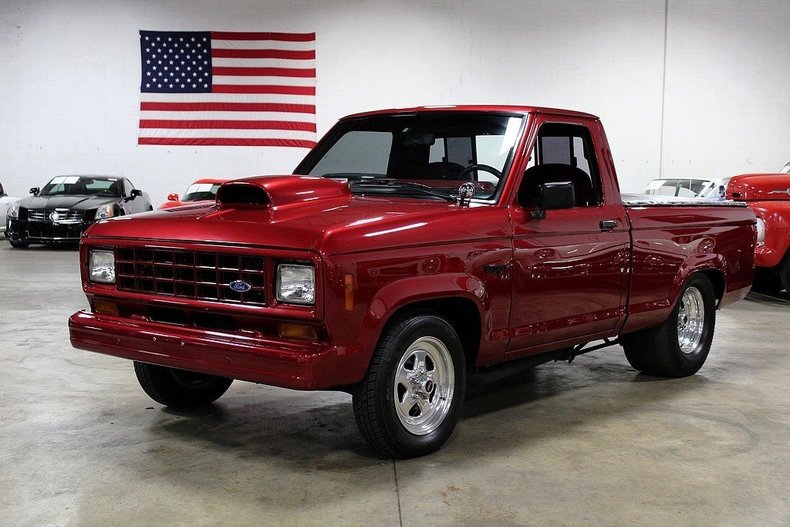 There's something about the style and body lines of the first generation Ford Ranger that make them cool candidates as a hot rod. This 1986 dark red Ford Ranger is definitely a cool example of one.
The tiny 170 CID (2.8L) V6 has been replaced by a massive Ford 460 CID V8 engine, and is ignited by a MSD Digital 6AL ignition. A B&M Pro Ratchet shifter directs the power to a Ford 9-inch rear axle. A Detroit Locker and 3.55 gears help turn the Hoosier Quick Time Pro 29×14.50-15LT rear tires. The front tires are Nexan SB-802 165/80R/15, and all four wheels are from Weld Racing Wheels. RJS racing harnesses keep the occupants in please when the driver steps on the go pedal.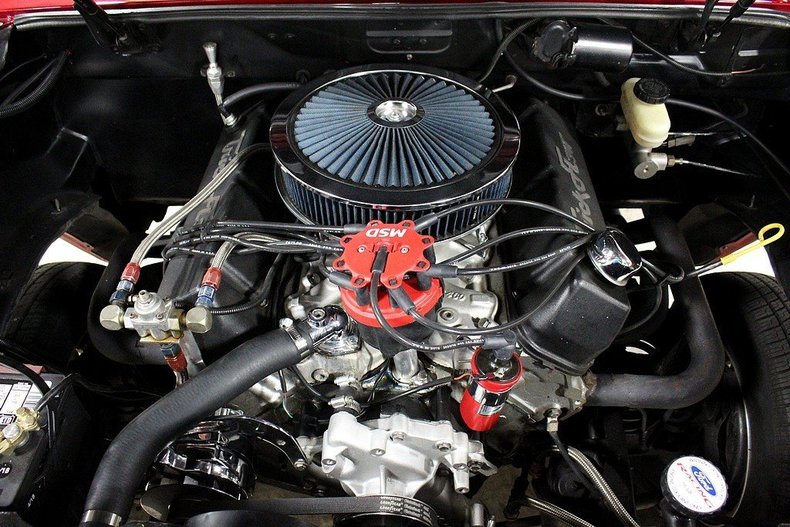 Ford 460 CID V8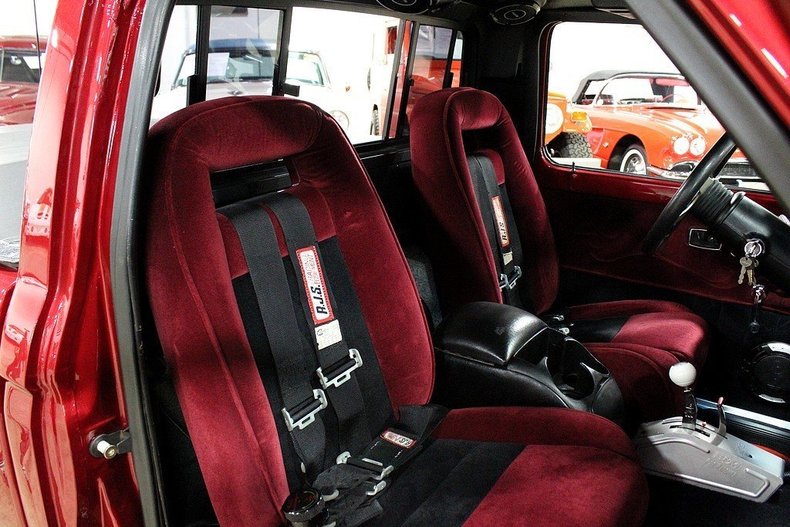 The Ranger features a custom interior with Auto Meter gauges. I especially like how the speedometer and tack fit in the factory dash openings.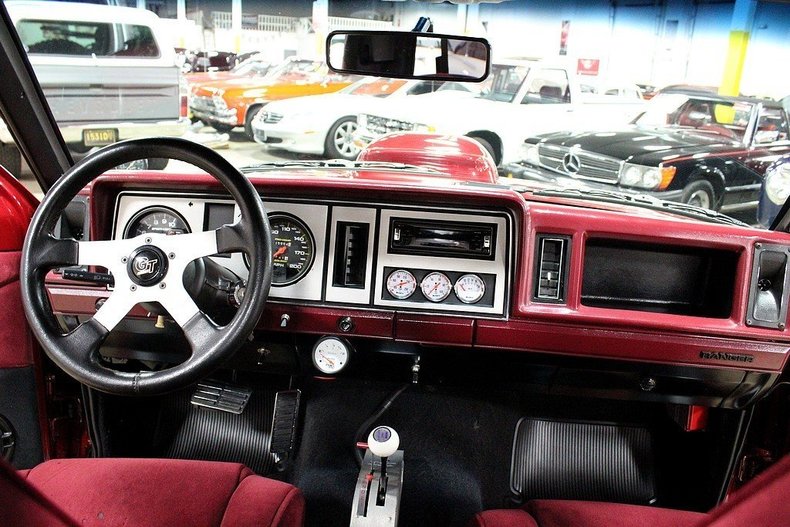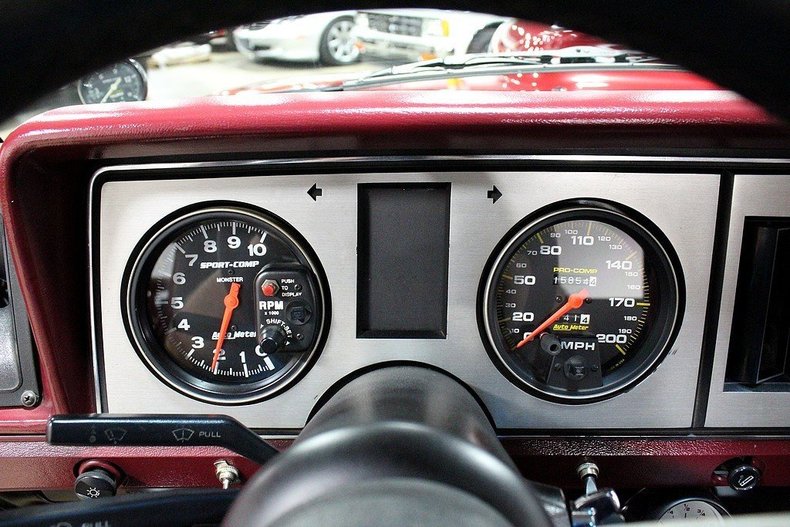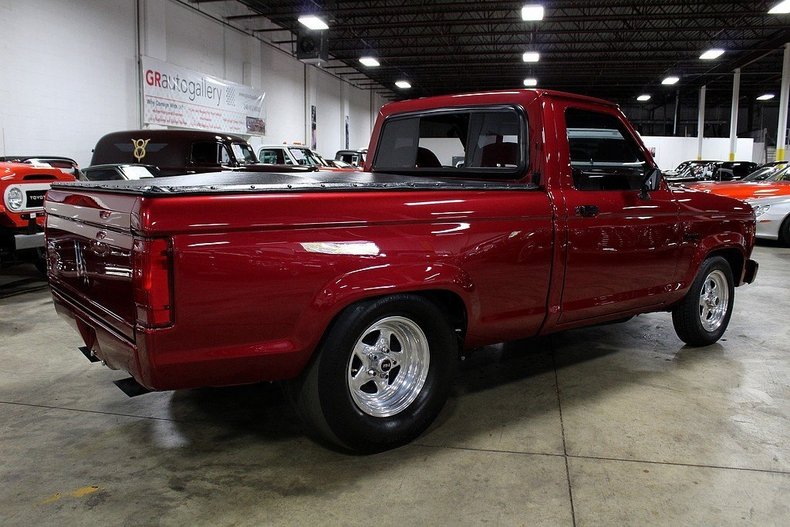 Links:
This Ford Ranger is currently listed on ebay for $25,900.
Or you can call the GR Auto Gallery at 855-827-3884 .
Photos:
Click on the images to enlarge – click the arrows to load more.