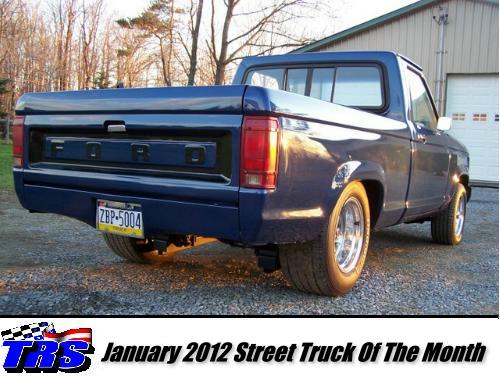 Name:
Dan B.
Vehicle:
1985 Ford Ranger
Modifications:
351W, C4 Automatic, Mopar 8.75" narrowed 15" w/ 3.55's, 15x7 front, 15x10 rear wheels w/ 205/60 and 275/60 BFG RTA's. All steel hood.
Click
HERE
for more photos and information.
__________________
Some people are like slinkies -- not much good for anything, but they bring a smile to your face when pushed down the stairs.
Check out my Blue Oval Militia Profile
HERE

Follow Me
Vote For TRS In Top 4x4 Sites