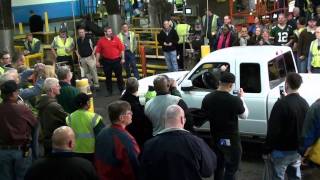 (The last North American Ford Ranger rolls off the assembly line)
The Ford Ranger was manufactured at the Kentucky Truck Assembly in Louisville, Kentucky until 1999, the Edison Assembly in Edison, New Jersey until the plant's closing in 2004, and Ford's Twin Cities Assembly Plant in St. Paul, Minnesota.
We feared the day would come that production would end. Rumors were flying that the Ranger was going to end production for a few years now, and the Ranger managed to hang on. But with no major design change in several years, Ford finally brought the North American Ranger as well as the Twin Cities Assembly Plant to an end.
The last Ford Ranger pickup truck built in North America rolled off the assembly line Dec. 16, 2011, at Ford's historic Twin Cities Assembly Plant in St. Paul, Minn. More than 7-million Rangers have been built since production began in 1982 at a Ford factory in Louisville, Ky. The last U.S.-built Ranger will find a home with Orkin Pest Control, which has purchased thousands of Rangers for its fleet since 1983. The end of Ranger production also signifies the last vehicle to be built with Ford's famous "Cologne" V6, ending 49 years and more than 25-million units of production.
Since its last redesign in 1998, Ford has toyed with updating or replacing the Ranger for years, but decided a new model would only compete too closely with the F-Series pickups for a shrinking pool of customers. Some may remember the rumors of the slightly larger F-100 pickup to replace the Ranger. Where fuel economy had once been the Ranger's reason for existence, technology has caught up and the twin-turbo V-6 F-150 pickup now gets better mileage than the top-end Ranger.
According to a quote from Ford spokesman Mike Levine at autos.yahoo.com, "The compact pickup segment in the U.S. has been declining from almost 8% of total industry sales in 1994 to 2% of industry sales in 2010", and "The F-Series works best for customers in North America."
Well Mike, you've been offering the same platform since 1998. You can't expect people to buy the same design for 13 years. In fact, the interior, cab and bed is almost identical to a 1994 model. Actually Autoguide.com reports that sales continued to grow during the decade, peaking in 1999 at some 348,358 units. That means sales dropped off as the Ranger went unchanged. Even with its outdated design, Ford still sold 70,832 Rangers in 2011, which was a 27.9% increase over 2010.
Although Ford doesn't believe there is a market for the Ranger in the U.S. and Canada, earlier this year, Ford launched a new Ranger in Asia that will eventually be sold in 180 countries. Larger than the current Ranger but still smaller than an F-150, Ford stuffed the new global Ranger with a host of new tech, from touch-screen navigation to new fuel-efficient diesel engines.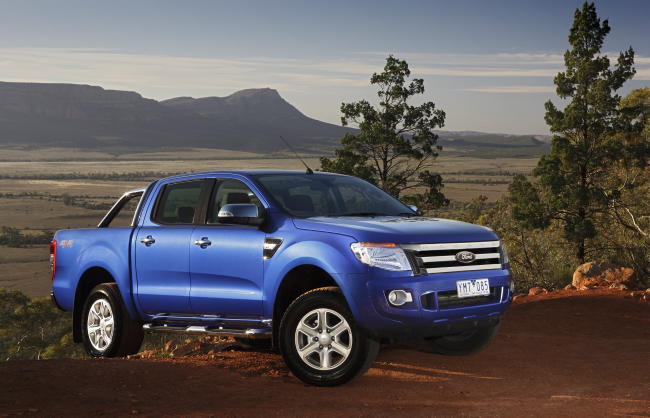 (2012 Global Ford Ranger that won't be sold in the United States or Canada)
There were only a small amount of 2012 North American Ford Rangers built, and all were built as fleet vehicles. This is why we knew where the last Ranger would be going when it came off the assembly line.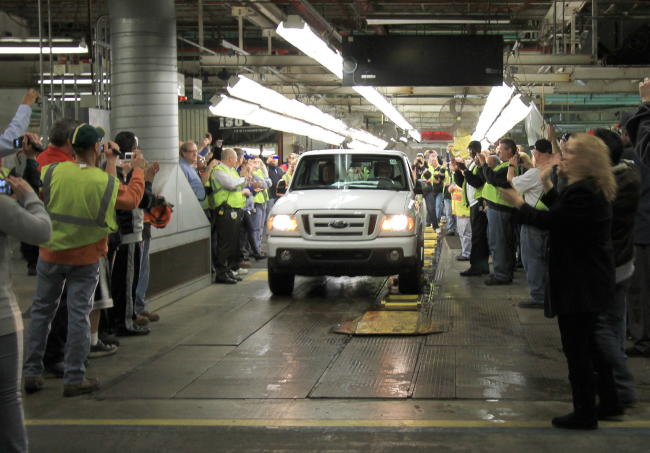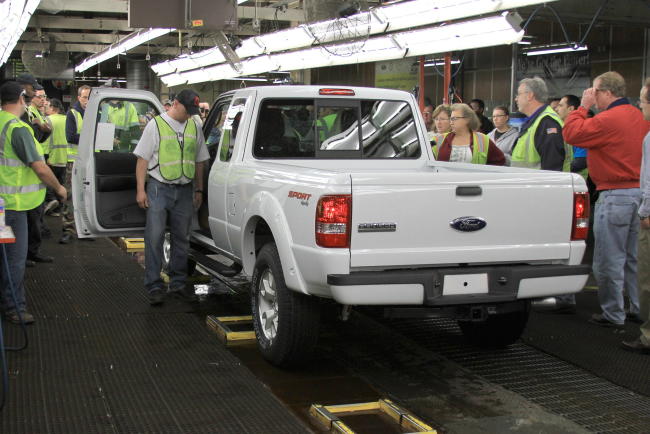 Want a large copy of this image to print for yourself? Click HERE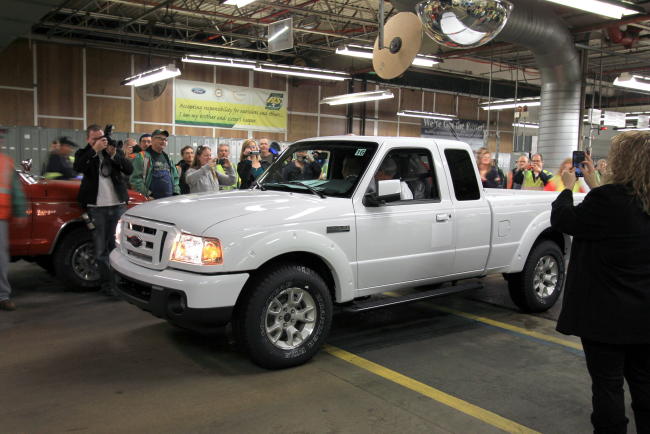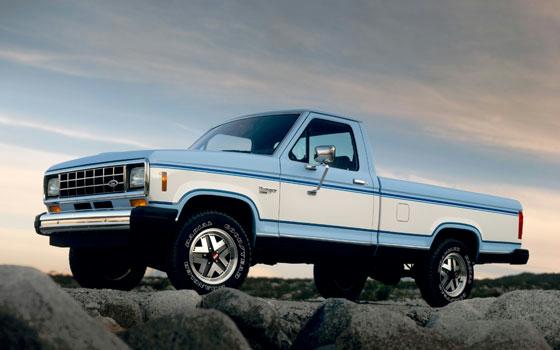 (1983 Ford Ranger)
(The last Ford Ranger has been sold to the Orkin exterminating company)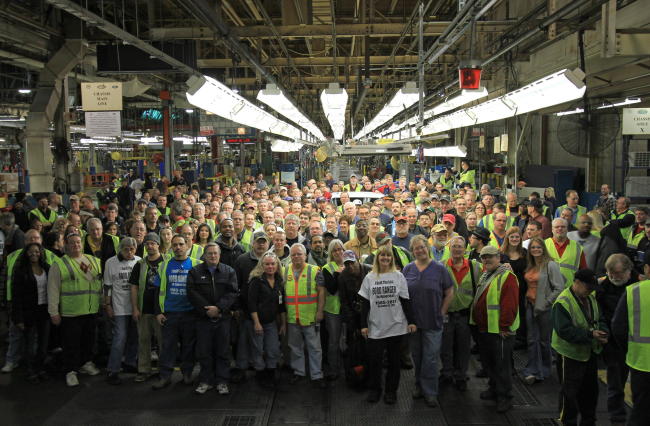 (Thank you to all of those who built the Ford Ranger over the years)