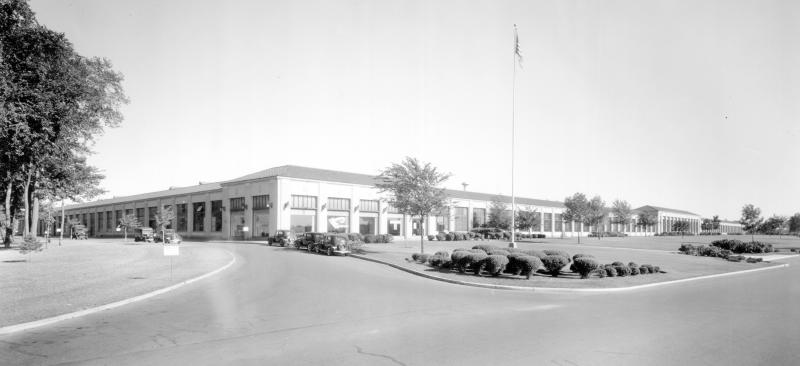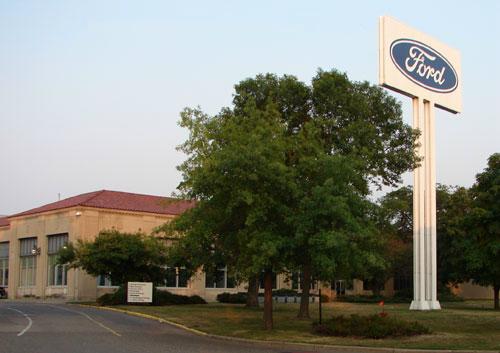 Twin Cities Assembly Plant:
Location: Saint Paul, Minnesota

Last Production: Ford Ranger

Year Open: 1925

Year Closed: 2011

Site Size: 148 Acres

Plant Size: 2,144,932 Square Feet
On December 16, 2011, the Ford Twin Cities Assembly Plant produced it's final vehicle, a 2012 Ford Ranger.
The Twin Cities Assembly plant was opened in 1925 producing Model-T's, and closed in 2011 producing Ford Rangers. During that time it produced nearly 9-million vehicles. The assembly plant has produced cars, trucks and even armored cars for the military. It even has a dam for producing hydroelectric power, and sand mines under for producing glass.
The plant has had it's ups and downs, especially in the 1980's. During the 1980's many auto plants shut down due to high gas prices, foreign imports, and a recession. The Twin Cities plant stayed open, but under union rules, it had to give job preference to laid-off workers from other plants. More than 700 workers arrived from other plants to take jobs that were available. It caused a lot of tension within the United Auto Workers Local 879, but the tension eventually faded.
For decades the plant heard rumors of shutting down, but the plant remained opened building a variety of vehicles. Eventually though in 2006 the writing was on the wall, and a final agreement was reached that closed the plant in 2011.
Many people speculate why Ford closed the plant and stopped producing the Ranger. The North American Ranger had not had any major design changes in several years, but was sold as newer modern versions in other countries. There are some interesting facts though. In the early days, Ford had plants around the U.S. assembling vehicles, but as time passed the highway systems improved and it became easier to ship vehicles and parts. Fords plants became closer together and by 2011, (8) of of Ford's (10) U.S. assembly plants were within 400 miles of Detroit. The only other Ford plant built before 1950 was Chicago, so it was one of Ford's oldest plants. The plant's biggest drawback was that it lacked the ability to produce its own large sheet metal parts, such as hoods and outer doors, and those parts had to be shipped in for assembly. Some of the Ranger's sheet metal came from the Ford Stamping plant in Buffalo New York.
The Twin Cities Assembly plant will be sold. It's future unknown. Although Ford may have had good reasons to close such an old plant, discontinuing the production of the Ranger will likely be a mistake. Ford has put a lot of work in to the F-150. They've tried to increase it's MPG and make it more appealing. Maybe Ford is hoping would be future Ranger owners will just buy a F-150. Reality is that some people want a truck, but they don't want a fullsize truck. Ford has released a more modern version of the Ranger in other countries, so the truck does exist. It's not like they don't have a replacement. They just need to make it available here in the U.S. now.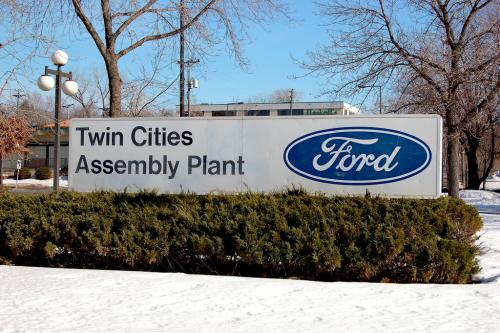 Vehicles Produced At The Twin Cities Assembly Plant:
Over the years, the Twin Cities Assembly plant has produced vehicles like the Model-T, Model-A, Phaeton, Deluxe, Super Deluxe, Sportsman, Crestliner, Crown Victoria, Del Rio, Country Sedan, Country Squire, Starliner, Fairlane, Galaxie, LTD, F-Series truck and the Ford Ranger.
| | | | |
| --- | --- | --- | --- |
| Ford Model T | Ford Model A | 1936 Ford Phaeton | 1941 Ford Super DeLuxe Tudor |
| 1946 Ford Sportsman convertible | 1956 Ford Victoria Four Door Hardtop | 1957 Ford Country Squire | 1961 Startliner |
| 1962 Ford Galaxie | 1967 Ford Fairlane | 1970 Ford LTD Four-door Hardtop | Ford F-Series Truck |
| | 1983 Ford Ranger | The Last Ranger – 12/2011 | |
Timeline:
1912 – Ford Motor Company begins assembly and sales activities in a converted warehouse at 616 South Third Street in Minneapolis Minnesota.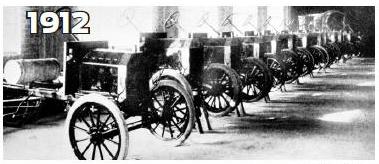 1914 – A new branch assembly building is constructed at Fifth Street and Fifth Avenue in Minneapolis.
1923 – Construction begins for new assembly plant in St. Paul.
1924 Hydroelectric plant is the first part of the St. Paul plant to open. It harnesses the Mississipi River to produce 18,000 horsepower.

1925 – Twin Cities Assembly Plant is completed at 966 South Mississipi River Boulevard in St. Paul.
1925 – First Car, a Model T, assembled at Twin Cities Assembly Plant.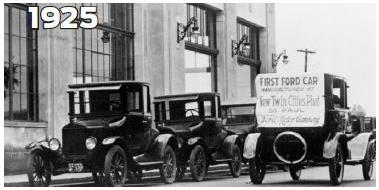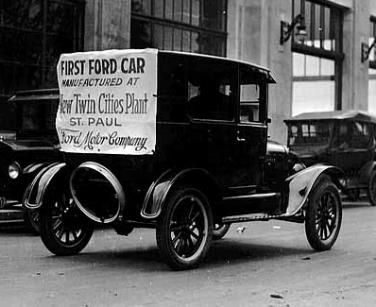 First car manufactured at the new Twin Cities Ford Plant, St. Paul. Date: May 5, 1925
1925 – A steam power station is constructed as an auxilliary source of power.
1926 – Production of glass begins at Twin Cities Assembly Plant. Silica sand used in glass production is mined from directly underneath the plant.
1933-1934 – No production at Twin Cities Assembly Plant due to the Depression.
1937 – 1-millionth vehicle produced.
1937 – Glass production restarted.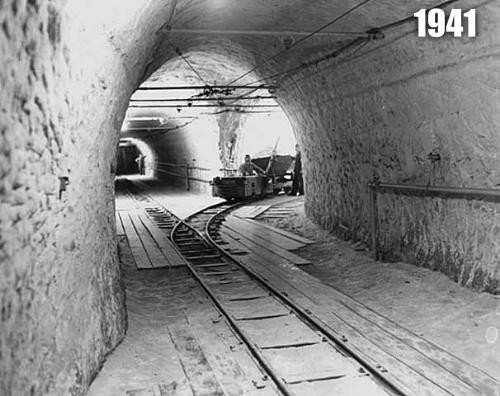 (Sand mining tunnels)
1942 – Civilian production ceases.
1942 – First T-17 medium armored car produced. Other war production includes M8 armored cars, trucks, tractor bearings, and parts for Pratt & Whitney engines.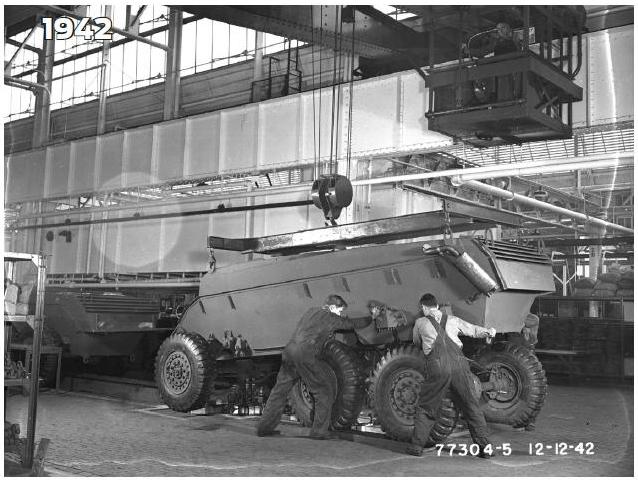 1945 – (circa) Ford Twin Cities 5,000th M8 armored car produced.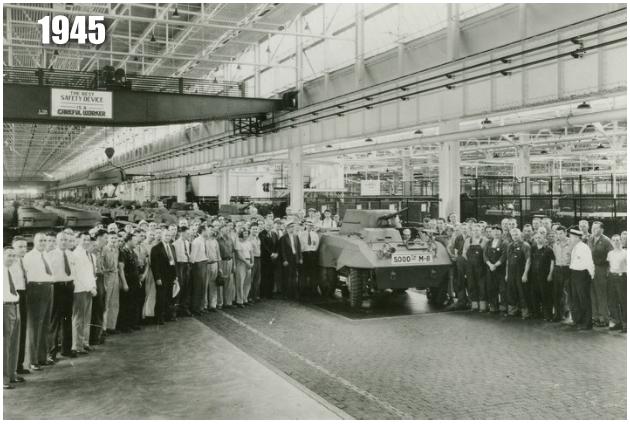 1945 – Civilian production resumes.
1950 – Addition of truck production alongside car production.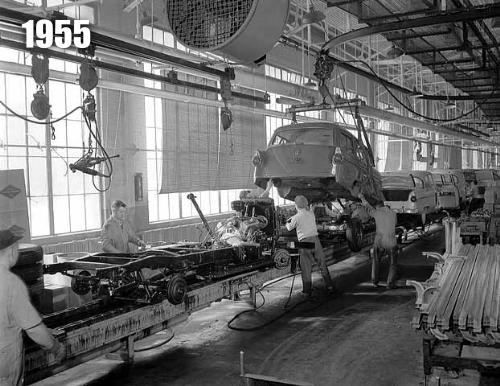 1956 – 2-millionth vehicle produced.
1959 – Twin Cities stops producing glass from the silica mines beneath the plant..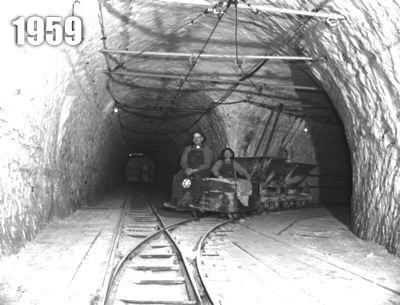 1962 – Completion of expansion program adds an 82,400 square foot warehouse and modernized operations.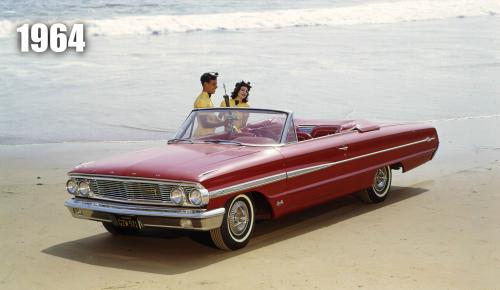 (1964 Ford Galaxie)
1966 – The 3-millionth Ford built in Minnesota, a Galaxie LTD, is driven off the line.
1969 Dedication of 85,000 square foot expansion, including a new final assembly line and new facade.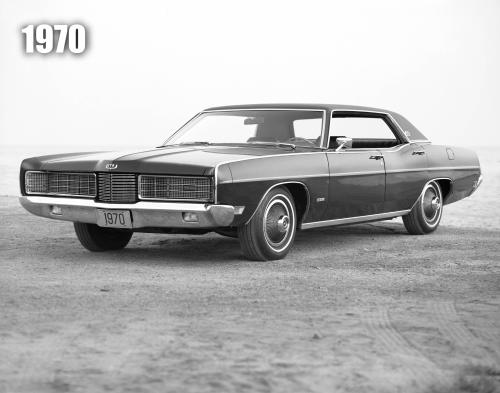 (1970 Ford LTD Four-door Hardtop)
1972 – 60th anniversary celebration of Ford manufacturing in the Twin Cities. Minnesota Gov. Wendell Anderson shows off a 1912 Model T during the celebration of Ford's presence in the Twin Cities, beginning in Minneapolis.
1976 – The 4-millionth Minnesota built ford is an LTD Landau.
1977 – Record production of 144,402 cars and trucks.
1978 Car production dropped, making Twin Cities Assembly Plant exclusively a truck facility.
1984 – Construction begins on a new 275,000 square foot paint facility.
1984 – 5-millionth Minnesota built Ford produced.
1985 – Production of Ranger Supercab begins.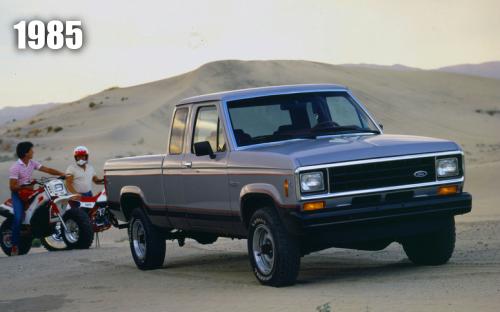 1985 – 60th anniversary celebration of Twin Cities Assembly Plant in St. Paul. Twin Cities oldest retiree, 94-year old Emil Saline, is shown along with St. Paul Mayor George Latimer and Plant Manager Robert Powless.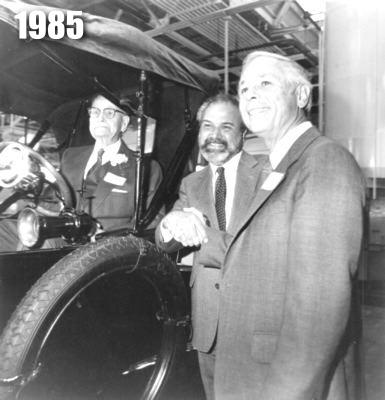 1989 – Construction of $12 million automated warehouse begins.
1990 – Twin Cities Assembly Plant is the first Ford Assembly plant in North America to receive a Q1 award for outstanding quality manufacturing.
1999 – Grand opening of new training center at Twin Cities Assembly Plant. The $7 million facility is a joint project of Ford Motor Company, the UAW and Minnesota state colleges and universities.
2002 – Twin Cities Assembly Plant recognized as Ford Motor Company Best in Quality.
2003 – St. Paul Mayor Randy Kelly declares Ford Motor Company Day in honor of the company centennial.
2011 – Twin Cities Assembly Plant ends production on December 16th.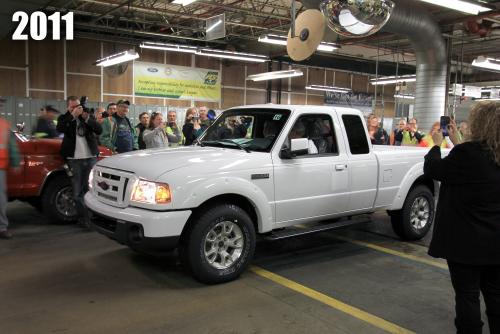 Note: Reading this page, you were probably surprised to find that there is a mine under the Twin Cities Assembly Plant.
The exterior entrances were closed up back in the 1980's. But there is an interior entrance to the tunnels that's covered by a fan. The fan is in a building and serves as a man hole cover, and blows cool air in to the building. I don't want to tell you where, because some idiot will read this and try to gain access. But there is a website with tons of information about exploring the plant and the tunnels. You'll have to search for it yourself.
Be sure to see the article on the Last North American Ranger.