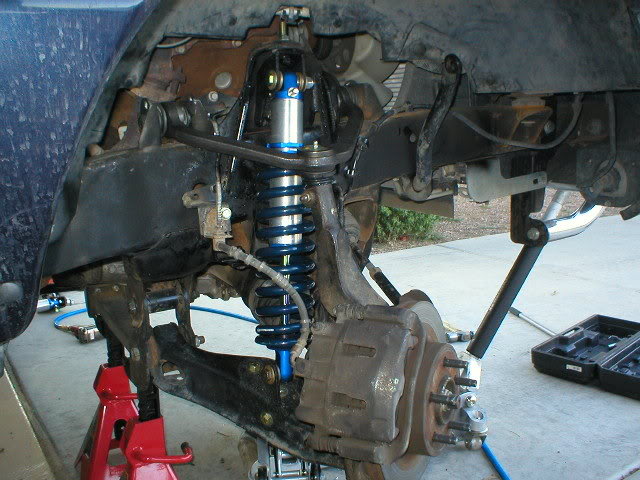 First OF All, What's A Coilover?
"Coilover" is short for "coil spring over shock". It consists of a shock absorber with a coil spring encircling it. Many of today's vehicles are built with struts instead of springs. The strut acts as the shock, as well as the spring that holds the vehicle up. The real different between coilovers and struts, is that coilovers are adjustable, and struts are not. Also, in some cases the strut itself can act as the upper control arm.
Why Would I Need Coilovers?
There are (2) thoughts used to justify doing a coilover conversion on a torsion bar equipped Ford Ranger:
1) To get rid of the low hanging torsion bars on a lifted Ford Ranger
2) To get a smoother ride
Let's Look At Those Reasons Individually:
Low Hanging Torsion Bars - If you perform a 4-inch suspension lift on your 1998-2011 Ford Ranger, you'll also have to lower the mounting point of the torsion bars. These actually hang down further than the radius arms on earlier Rangers. Some people complain about dragging their torsion bars over obstacles when offroading. This could lead to a complete suspension failure if you should damage one of the torsion bars or their mounts. In this case, a coilover conversion would allow you to get rid of the torsion bars and their mounts, reduce the risk of suspension damage/failure, and provide more ground clearance. Unfortunately, you still have to deal with all the brackets that lowers the front control arms.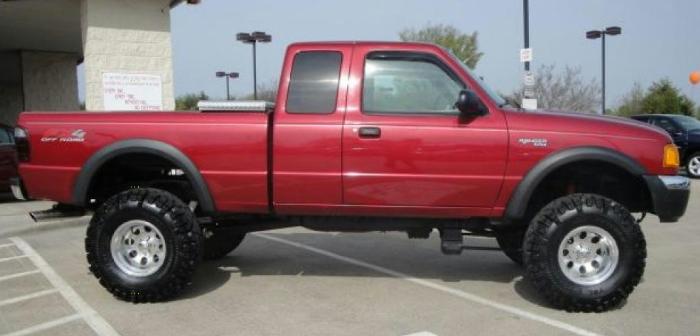 This photo shows how far down the torsion bars hang on a lifted Ranger
To Get A Smoother Ride - This may or may not be a valid reason. The problem is that those looking to do this conversion have probably cranked on their torsion bars to gain lift, instead of spending money on a suspension lift. After doing so, they likely didn't get longer shocks that would be better suited for the lift that they dialed in to it. Or, their Ranger has worn out shocks, they read about these conversions online, and they're convinced that this will make it ride better and be way more cool.
Is This A New Idea?
No. The idea of swapping out your torsion bars for coilovers has been around for a long time. In fact, RCD Suspension (Race Car Dynamics) use to offer a 5-inch lift for the 1998-2002 Ford Ranger 4x4, that also replaced the torsion bars with coilovers. The 'kits' you see people making and selling on line are based off of those old RCD kits. Unfortunately, RCD stopped offering those kits back around 2009. When RCD stopped making the Ranger Suspension kits, it left Superlift as the only company offering bolt on suspension lifts for these trucks.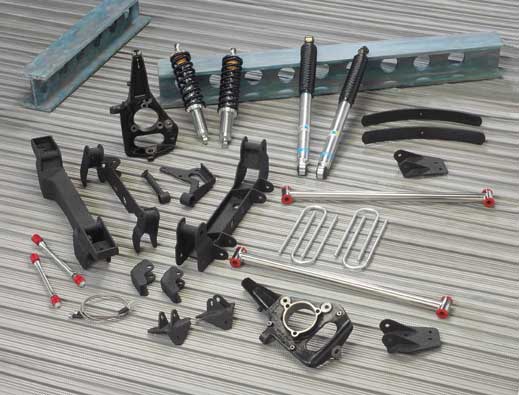 RCD Suspension (Race Car Dynamics) 1998-2002 Ford Ranger 4wd 5-Inch Suspension System
What Is Involved In Doing These Conversions?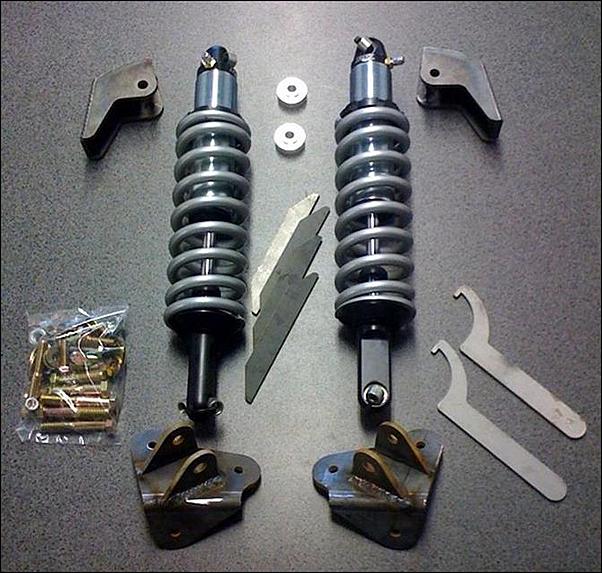 Coilovers (with spanner wrenches), Upper & Lower Mounting Brackets, Gussets & Hardware
Welding - The biggest thing about these conversions, is that it's going to require welding. You'll be using the upper shock mount to hold the coilover, and it was never intended to support all of the weight of the vehicle. This is addressed by welding gussets to the upper shock mount to give it more support/strength.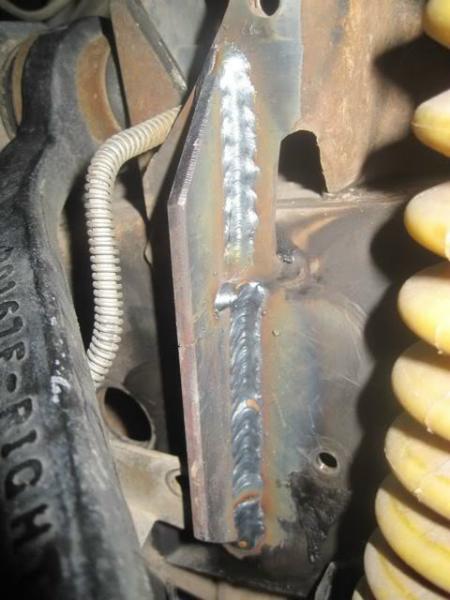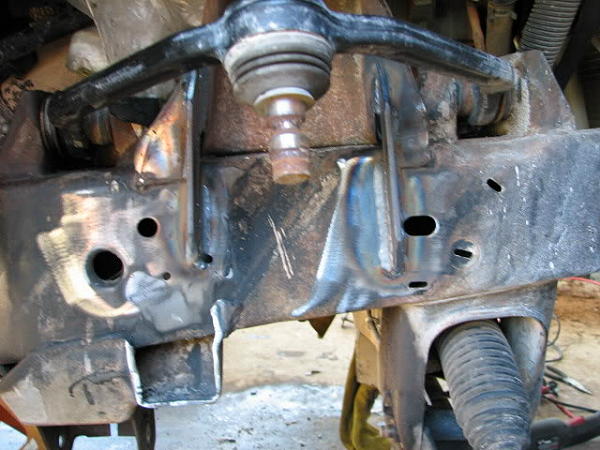 Purchase Mounting Brackets - The upper and lower mounting brackets for the coilovers will be bolted on. You can find people online that make and sell the brackets. If you have fabrication skills, you can probably make your own.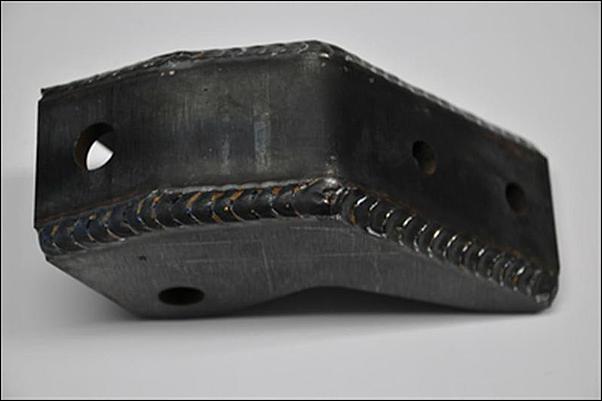 Upper Coilover Mounting Bracket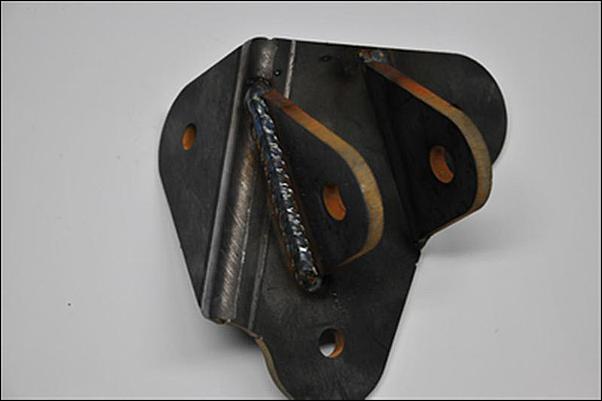 Lower Coilover Mounting Bracket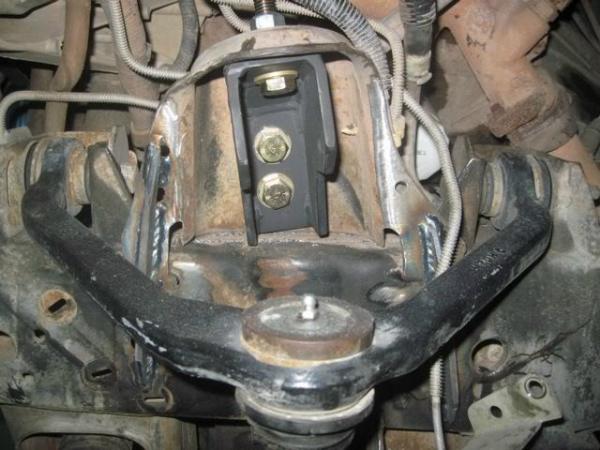 Upper coilover mounting bracket bolted in place after the gussets were added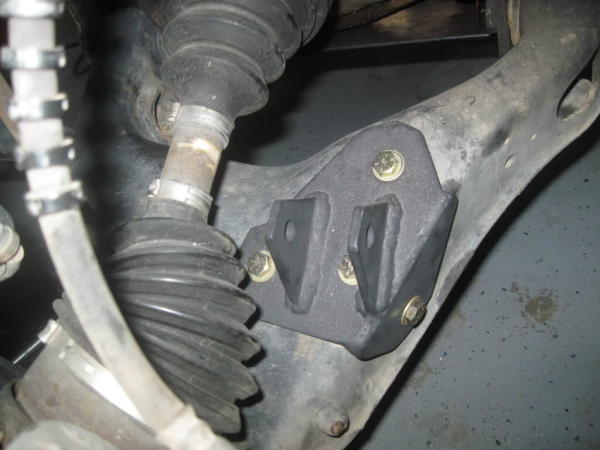 Lower coilover mounting bracket bolted in place
Choose The Right Coilover Shocks - There are (3) types of coilover shocks to consider:
Emulsion

Piggyback

Remote Reservoir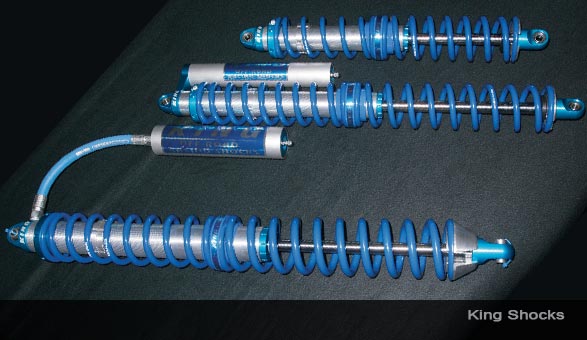 Coilover shocks: Emulsion (top), Piggyback (middle), and Remote Reservoir (bottom)
For most applications, the 2.0 emulsion shocks will be fine.
If you're upgrading a Superlift suspension, you'll need new coilover shocks to meet the Superlift's shock lengths
The Superlift shock dimensions for the 4-Inch Ranger lift are:
Most people that do this conversion use the Fox coilover shocks:
Fox 2.0 Pro Series Emulsion Shock # 980-02-001-A 6.5" travel 19.35" extended 12.85" collapsed (with 4-inch Superlift)

Fox 2.0 Pro Series Emulsion Shock # 980-02-000-A 5" travel 16.40" extended 11.30" collapsed (stock to leveled)
Extended Eyelets - All trucks, Superlifted or not, will require extended eyelets. The Fox part number is 213-01-238-A, which is 4.488 in long, 3.75 in center to eye. The extended eyelets raise the bottom of the shock body above your CV boot & axle to prevent rubbing. You really need all of the room you can get down there between the CV boot and the coilover body/spring to prevent rubbing. You can see the clearance issue if you scroll down (3) photos.
NOTE: Do not use the extended eyelets if doing this conversion on a stock height Ranger. They will reduce your up travel and give you a rough ride.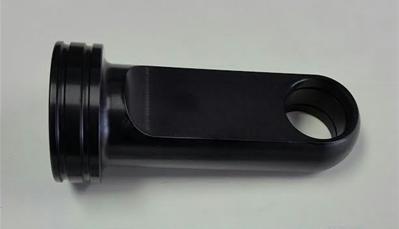 Choose The Right Coilover Springs - Next you need to pick the proper spring rates, and purchase the coilover springs. The original RCD kits came with 650lb springs. They sagged, or at least they did with the extended cabs. 650lbs may work with a single cab, but you should be looking at 750lbs with an extended cab, and 800lbs if you plan on adding a lot of weight to the front from a winch and heavier bumper.
Your springs should be 2.5" and 12-inches long if you're upgrading a Superlift 4-Inch kit and 10-inches if you're converting a stock or leveled truck.
Adding Longer Brake Hoses - If you're upgrading a Superlift kit, the drop bracket they gave you to lower the front brake line is going to be in the way. Thankfully, someone figured out that Dorman H38894 Hydraulic Brake Hose (fits 93-98 Jeep Grand Cherokee) is a direct bolt-in replacement.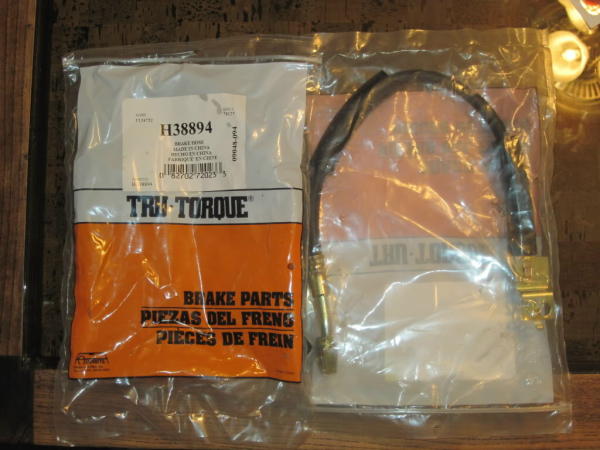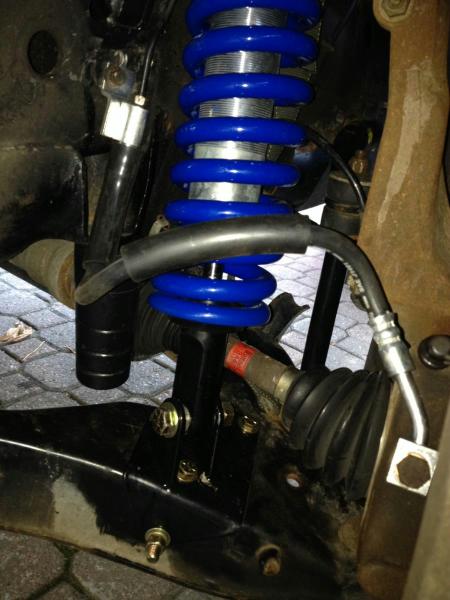 Here is the barke line installed. This photo also shows why your coilovers need the extended eyelets
Bumpstops - You'll need to cut the factory bumpstop to make room for the coilover.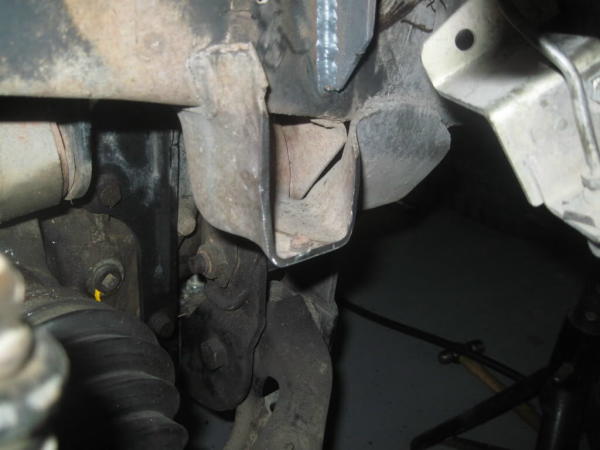 The factory bump stop bracket is cut to make room for the coilover
You'll need to add new bump stops. Some have tried using a Daystar extended bump stops on the remaining bump stop mount. Unfortunately, the bump stop can deflect on hard hits allowing the suspension to travel to far and bind/damage the CV's.
In the photo below, you can see where the black Daystar bump stop has hit and deflected off of the lower control arm. The problem was fixed by adding Eibach Micro Cellular Foam Shaft Bump Stop's right on to the shaft of the coilover (yellowish piece seen at the bottom of the coil)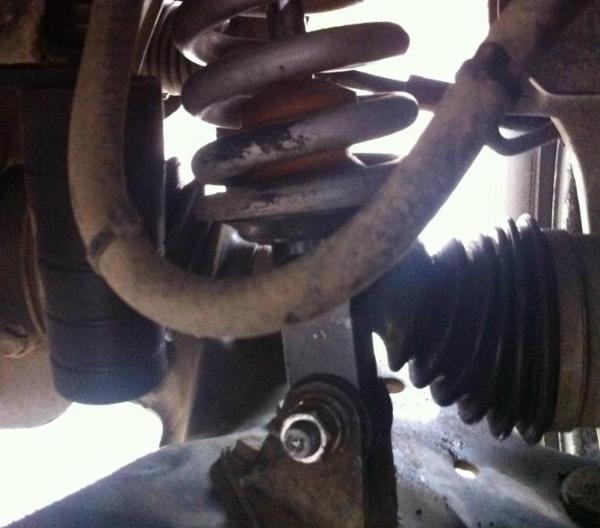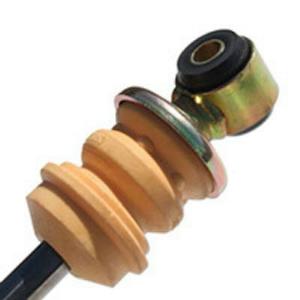 Eibach Micro Cellular Foam Shaft Bump Stop P/N ERS-EMC-770060 (for 5/8" shaft)
Limiting Straps - Limiting straps are required to protect your CV joints and shocks from being damaged by the weight of the suspension/brake/wheel/tire assembly at maximum suspension extension. Later Superlift kits have shipped with limiting straps. If you have the Superlift kit with the limiting straps, you can re-use them with the coilover conversion, and don't need to worry about finding other ones.
What It Looks Like With The Coilover In Place: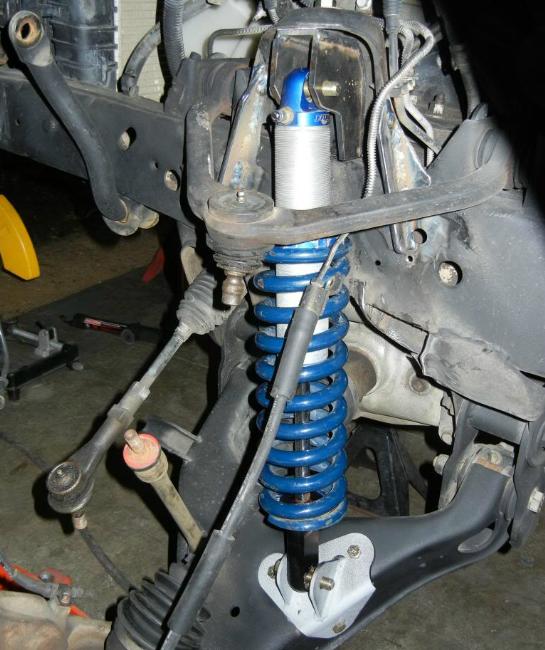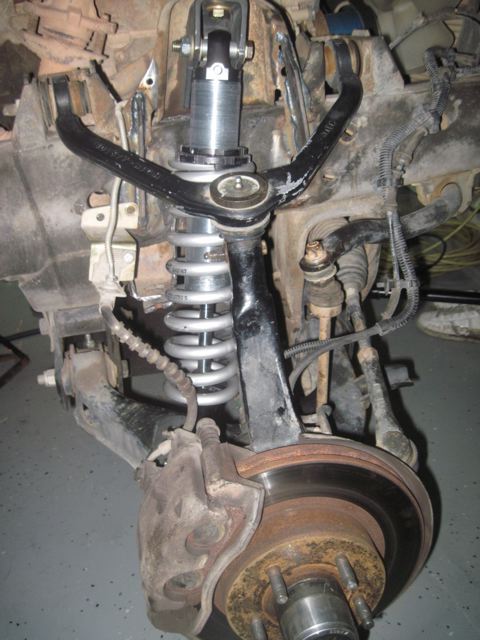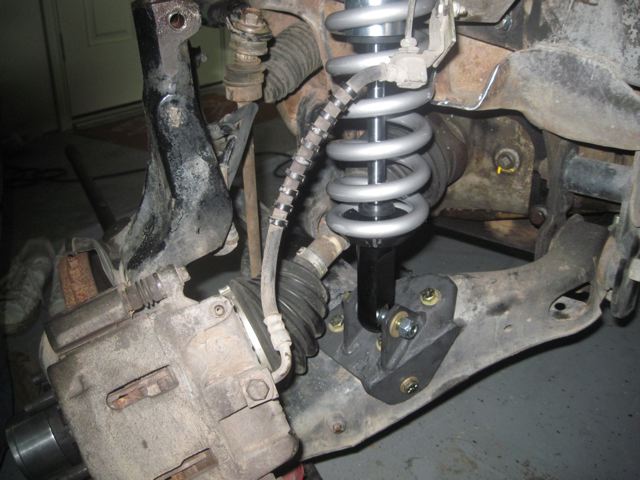 Where Should I buy My Coilovers?
Contact Down South Motorsports. They have a lot of experience getting Ranger owners the right coilover shock & spring setup for their conversions. Don't forget to order spanner wrenches with your coilovers.