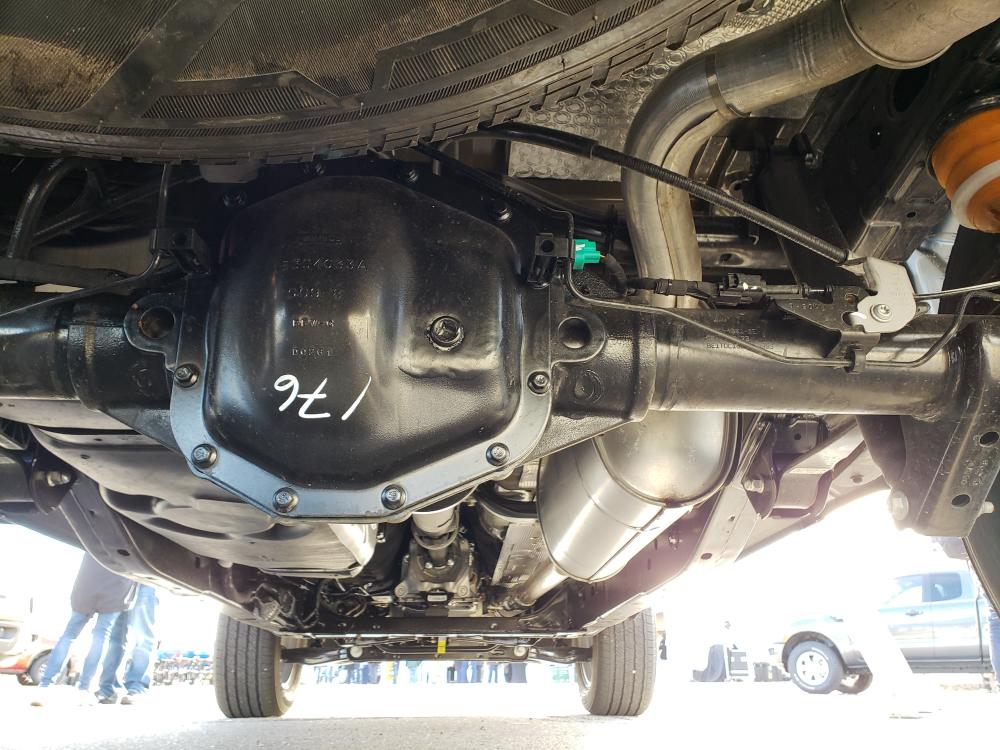 The 2019 Ford Ranger returned to the North American market with Spicer (Dana) AdvanTek axles. Gone is the Ford 8.8-Inch rear axle that we knew for so long. Spicer® AdvanTEK® high-efficiency axles deliver more miles per gallon, enhanced vehicle performance, and maximum durability for the complete spectrum of light vehicles. Even with its compact design, these axles provide greater power density than similar offerings while reducing driveline weight with lighter, higher strength materials and advanced gearing. Spicer AdvanTEK axles make it possible for vehicles to handle today's high-torque engines.
Standard Features:
Pinion features to enhance reliability:
Larger diameter pinion stem

Narrow pinion bearing spread

Two-stage pinion preload setting

Pinion mate spherical torus shape
Pinion features that reduce vibration:
Pinion built to position rather than pattern

Major diameter pinion spline fit

Reduced pinion nut backface runout
Gearing features to improve durability:
Wider drive gear face

Differential gear tooth combination

Large diameter flange side differential bearing
Gearing features that maximize efficiency:
Fuel efficient taper roller bearing

Smaller button side differential bearing
Thrust washer features for a quieter ride:
Dynamic backlash measurement

Belleville side gear thrust washers

Thrust washer lubrication holes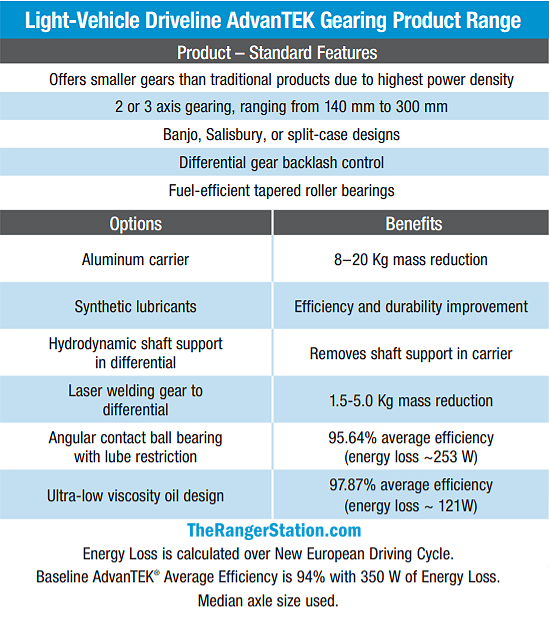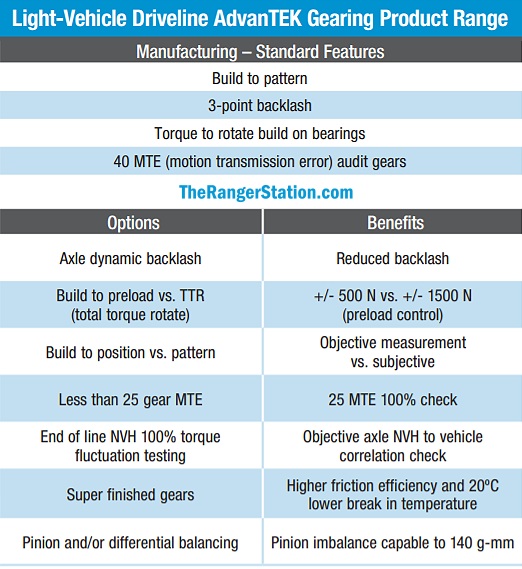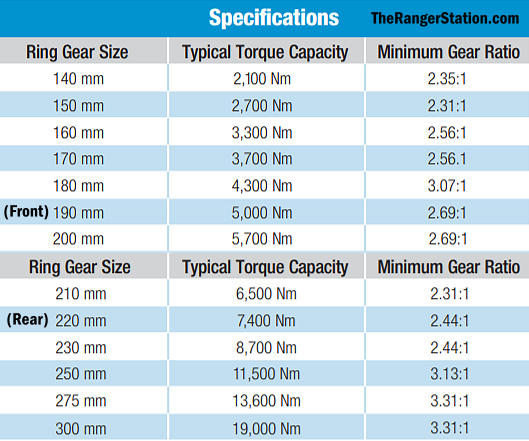 Ford Ranger Front Axle:
The 2019 Ford Ranger uses 190 mm axle in the independent front suspension: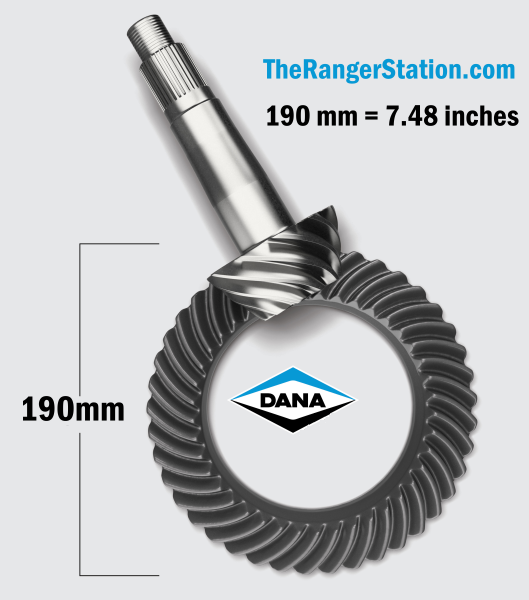 The 190 mm axle measures out to 7.48 inches.
Ford Ranger Rear Axle:
The 2019 Ford Ranger uses the 220 mm Salisbury beam axle in the rear: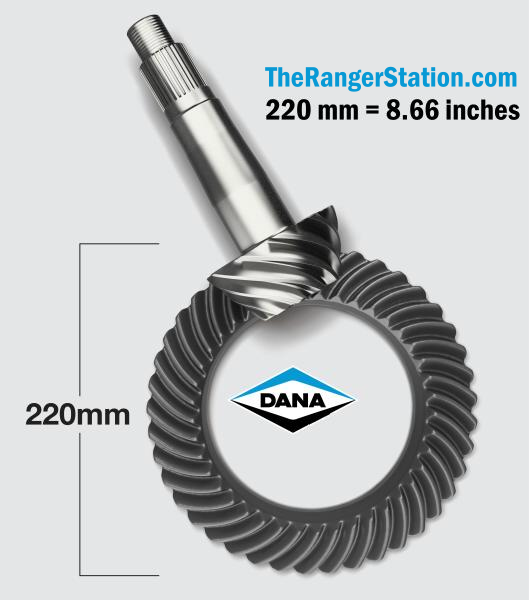 The 220 mm measures out to 8.66 inches. This axle is available with or without an electric locker.