Ford Ranger Body Lifts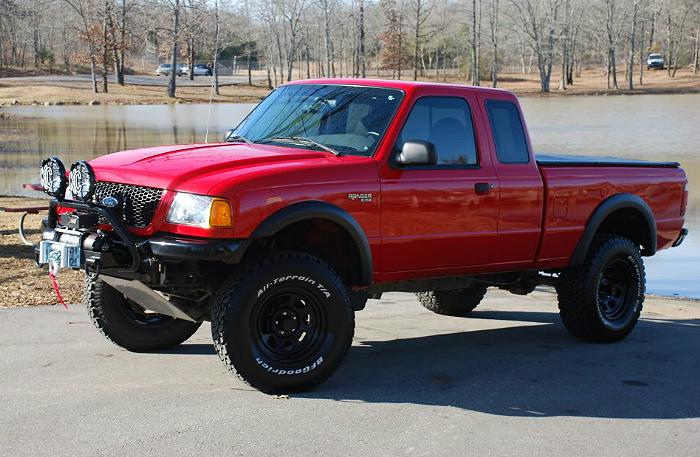 One of the cheapest ways to lift your Ford Ranger is from a body lift. In fact, it's really common on the 1998-2011 Ford Rangers due to the cost of lifting these trucks. As you can see from the photo above, a 3-inch body lift will easily allow you to fit 33-inch tires.
Some Ranger owners use body lifts along with suspension lifts to accommodate even larger tires.
How Much Are These Kits:
2001-2011 Ford Ranger – Performance Accessories P/N 70033 – 3 Inch Body Lift:
1998-2000 Ford Ranger – Performance Accessories P/N 883 – 3 Inch Body Lift:
1995-1997 Ford Ranger – Performance Accessories P/N 853 – 3 Inch Body Lift:
1993-1994 Ford Ranger – Performance Accessories P/N 813 – 3 Inch Body Lift:
1989-1992 Ford Ranger – Performance Accessories P/N 833 – 3 Inch Body Lift:
1983-1988 Ford Ranger – Performance Accessories P/N 743 – 3 Inch Body Lift:
Performance Accessories Manual Shift Extension P/N 3700: