Joined

May 15, 2020
Messages

854
Reaction score

666
Points

93
Age

66
Location
Vehicle Year

1987
Make / Model

Ranger XLT
Engine Type

2.9 V6
Engine Size

2.9v6
Transmission

Manual
2WD / 4WD

4WD
Total Lift

3"
Total Drop

N/A
Tire Size

235/75-15 wranglers
My credo

Never put off 'til tomorrow what you can put off indefinitely
Drove the 87 4wd all over the place, the more I drove it, the better it ran.
I jacked up the ribs in the aluminum cap (don't need a bird pond), took off the cap and started stripping & sanding. Really only two bad spots, both very manageable.
I've learned you get the best result by using the right precision tool...
On the two rust holes (only rust holes), after I brushed them out and blew them out with air, I mixed up a very thin urethane and then squirted it all around in the holes. I used 2 parts thinner to 1 part polyurethane. I squirted it in with a 3ml syringe (no needle). It's thin and soaks spreads everywhere, hopefully slows down the rust.
I was happy to finally use my Crystal Light container. I've only had it 30-40 years.
I got it 90% stripped and 90% sanded, got bondo over all the small stuff. In the fender, I mixed the bondo into some steel wool, & packed the holes, and slathered it over the top. We don't have the same issue with rust here in Hotlanta, and it'll be under a carport. Definitely will outlast me!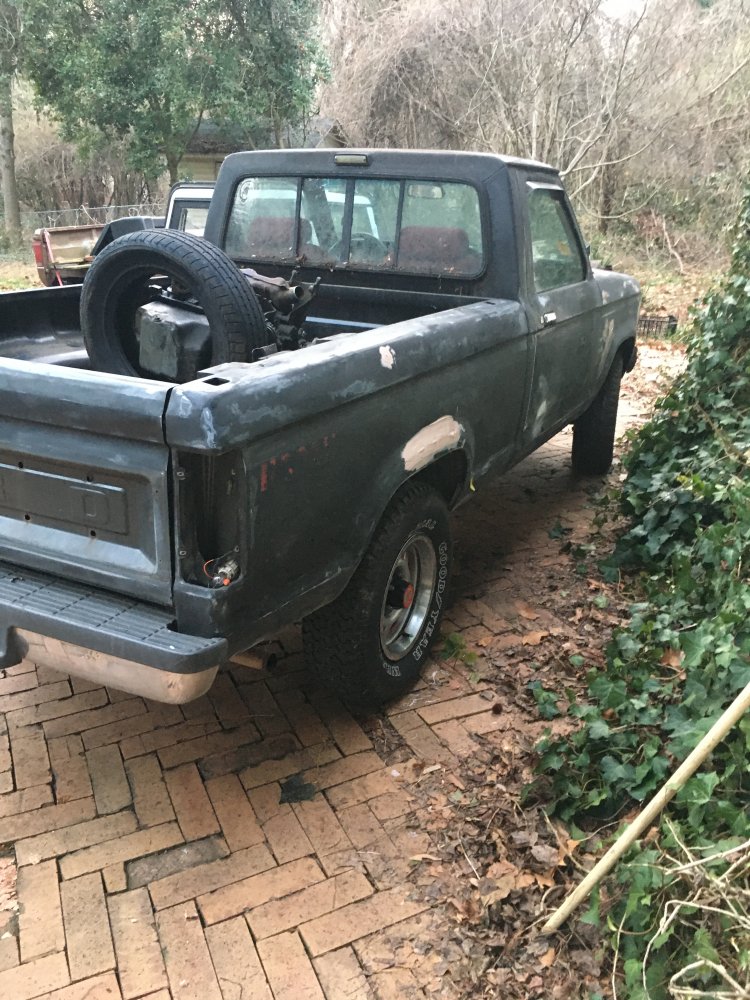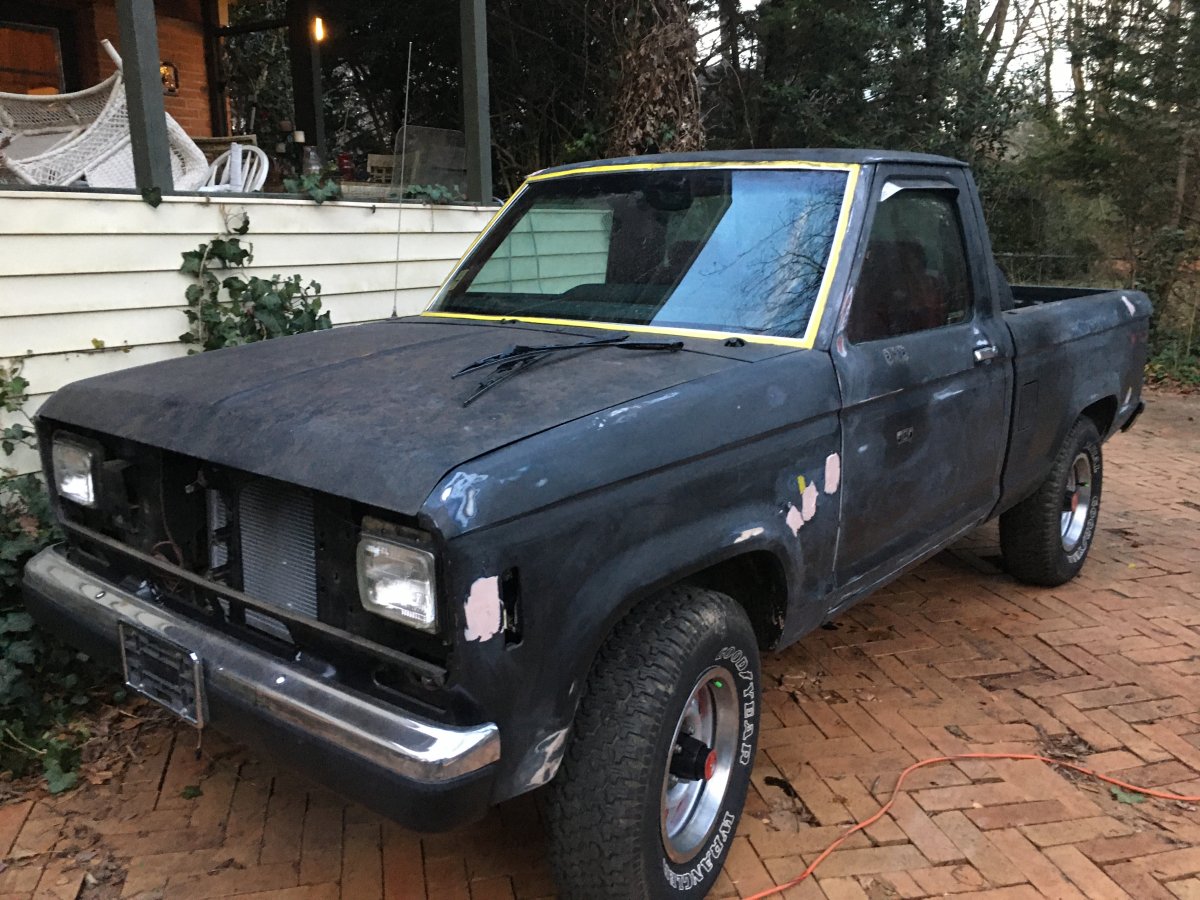 I was hoping to get a primer coat on it, but ran out of energy. It'll have a coat or two on tomorrow. & I also need to strip the paperweight now that the cap is off.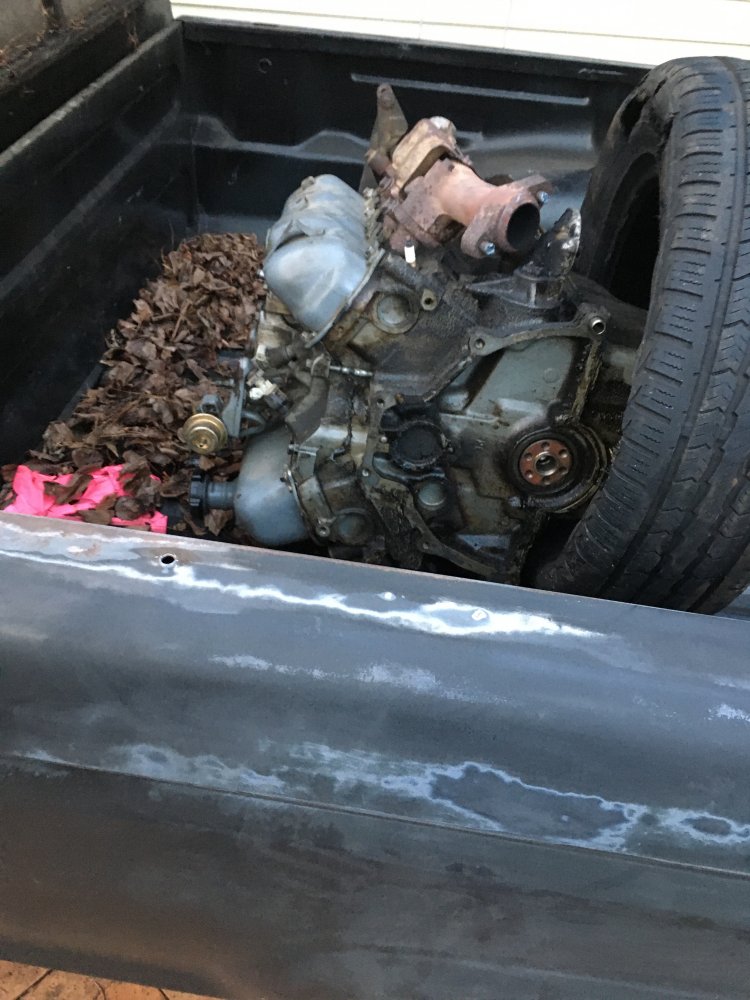 Last edited: