Joined

Sep 4, 2010
Messages

389
Reaction score

10
Points

18
Location
Vehicle Year

2003
Make / Model

Ford
Engine Size

2.3l
Transmission

Manual
Not even sure if this could be considered a build thread, but I'm making it anyway
So I got the keys to a 2003 Ranger xl for my 16th birthday. Its a regular cab short bed, 2wd, 2.3l, manual everything. Looks like a typical Napa parts delivery truck.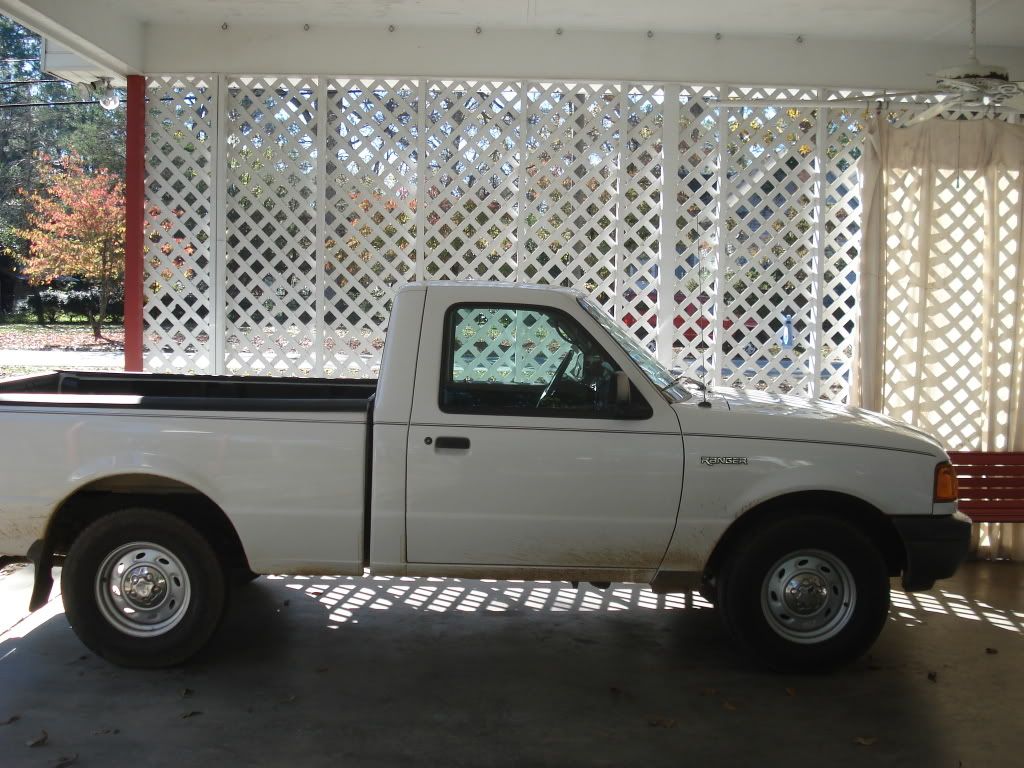 This is with 235/75 Yokohama Geolandar's, don't even have pics with the stock 225/70's.
I got tired of the faded gray grille and bumpers, so I trotted down to the parts store to get some spray paint.
Front bumper
Grille (painted black)
Bumper skirt (painted black)
Fresh-looking front end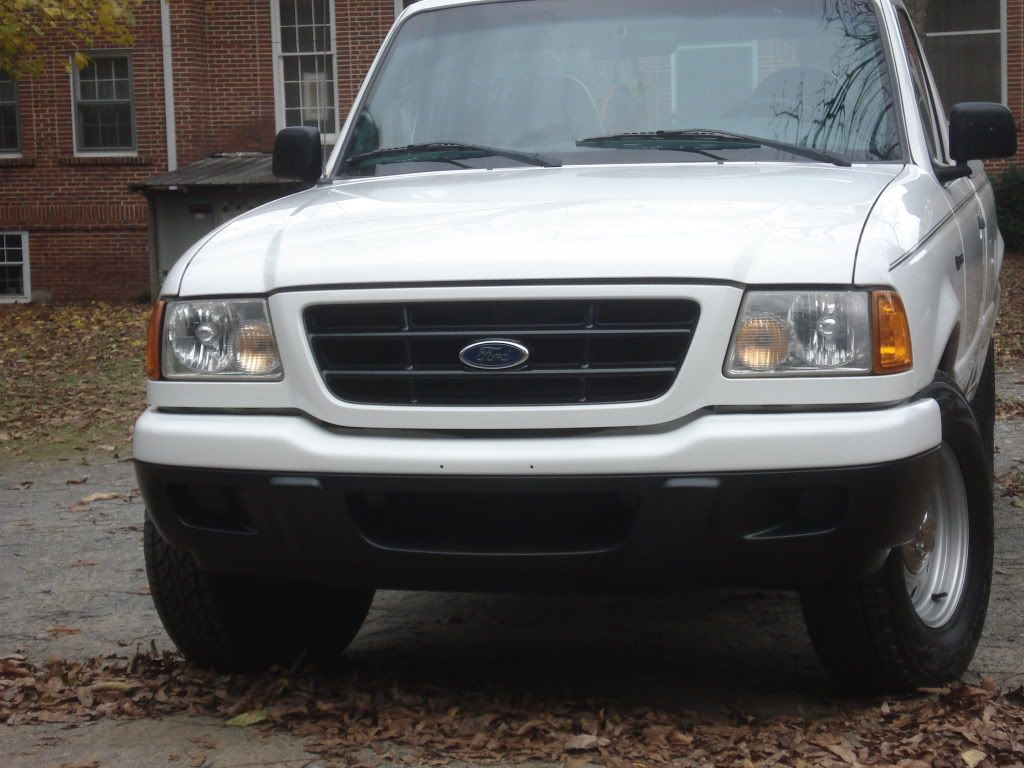 Did the same on the back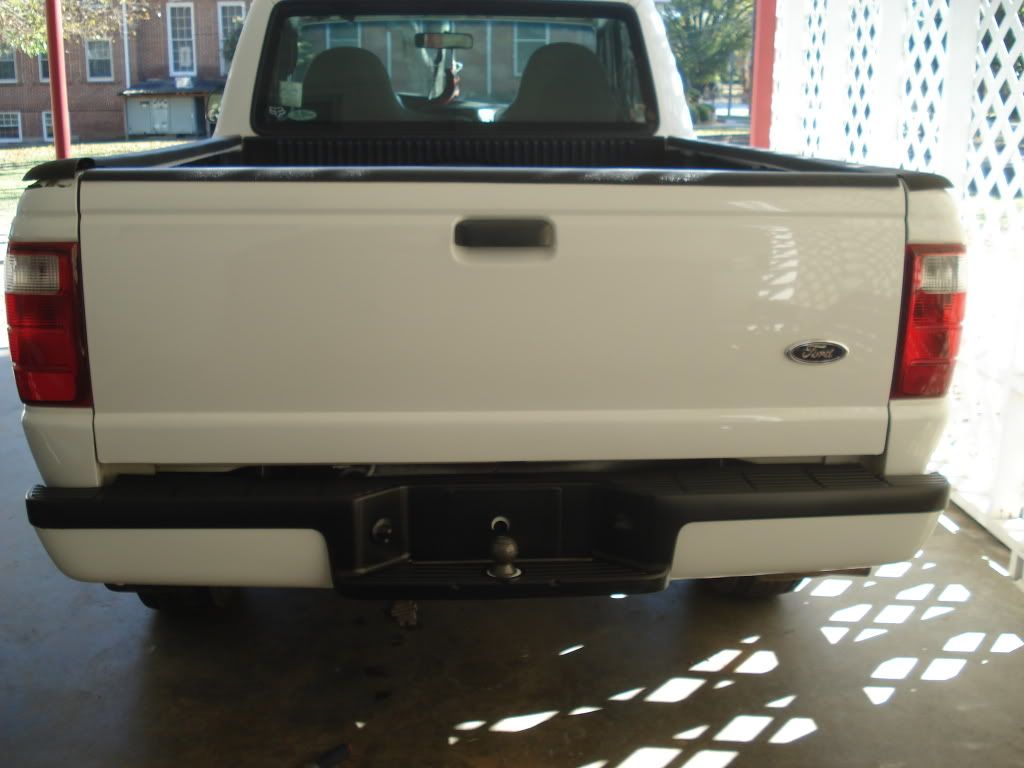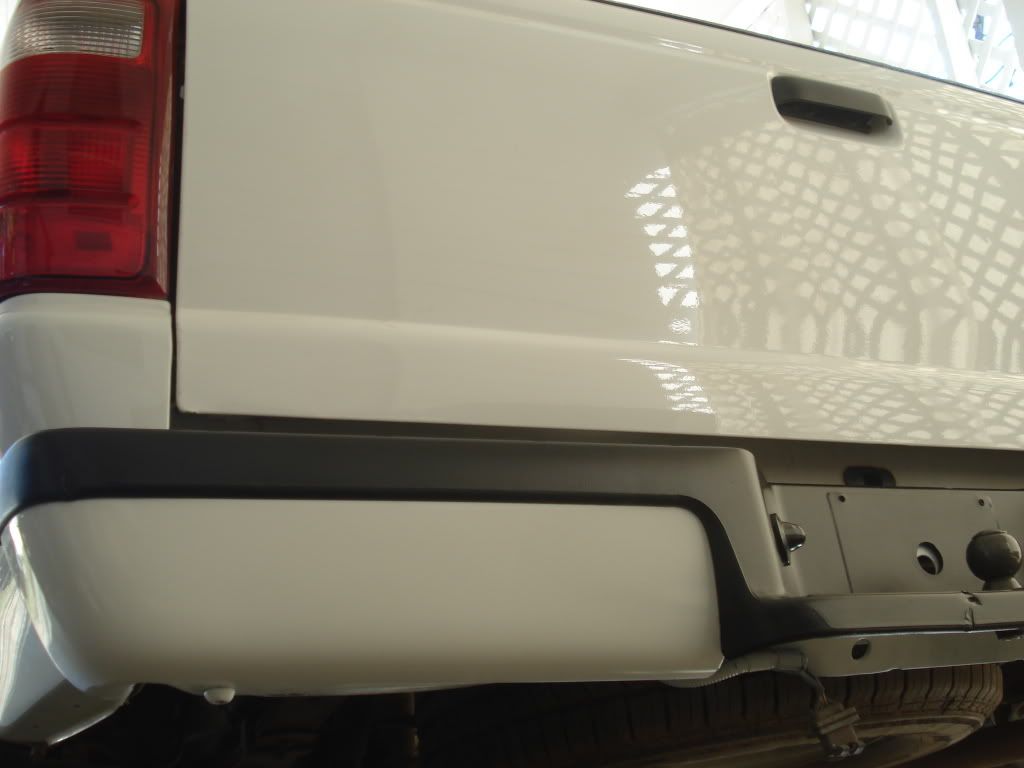 After a couple months of it looking like this, I saw this:
Grille from a 2003 Edge. So I got one for cheap off eBay, and after some paint: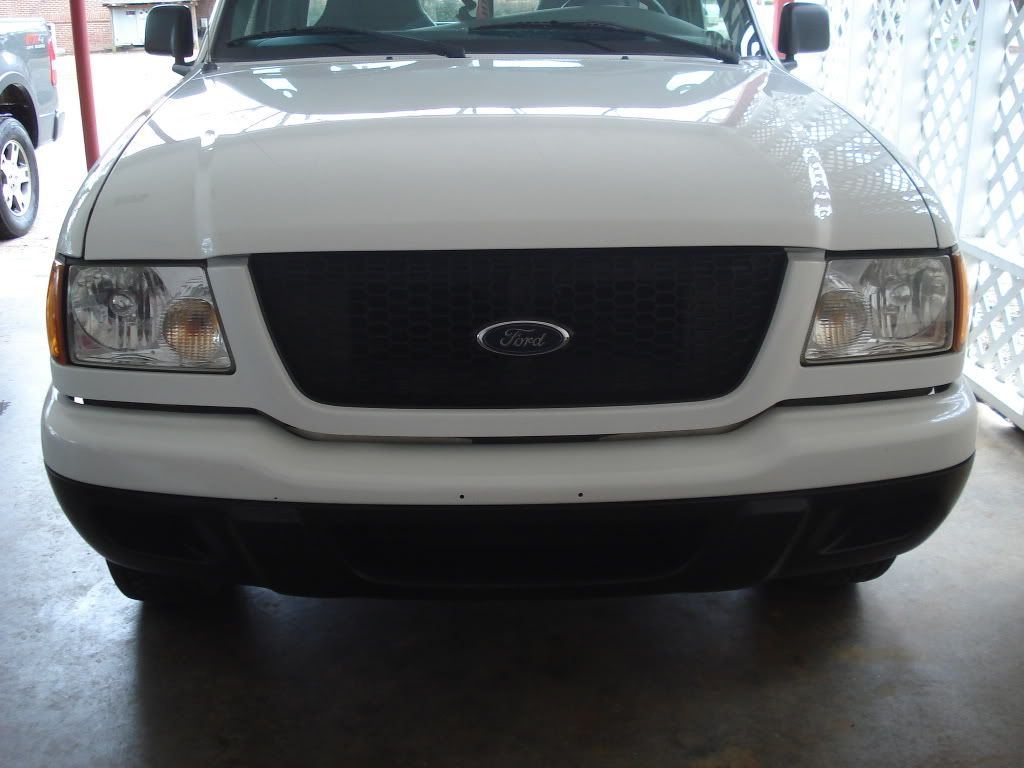 Well, its a crappy pic but I like the look of the black honeycomb.
While in the parts store getting some more paint for the Edge grille, I saw some VHT Nite Shades. I'd heard of people on TRS using it, so I decided to give it a try myself. (Note: the key to getting it to look right is a VERY light coat. Its easy to go too heavy and have the paint turn out all crackly and bad.)
I kept the reverse lenses clear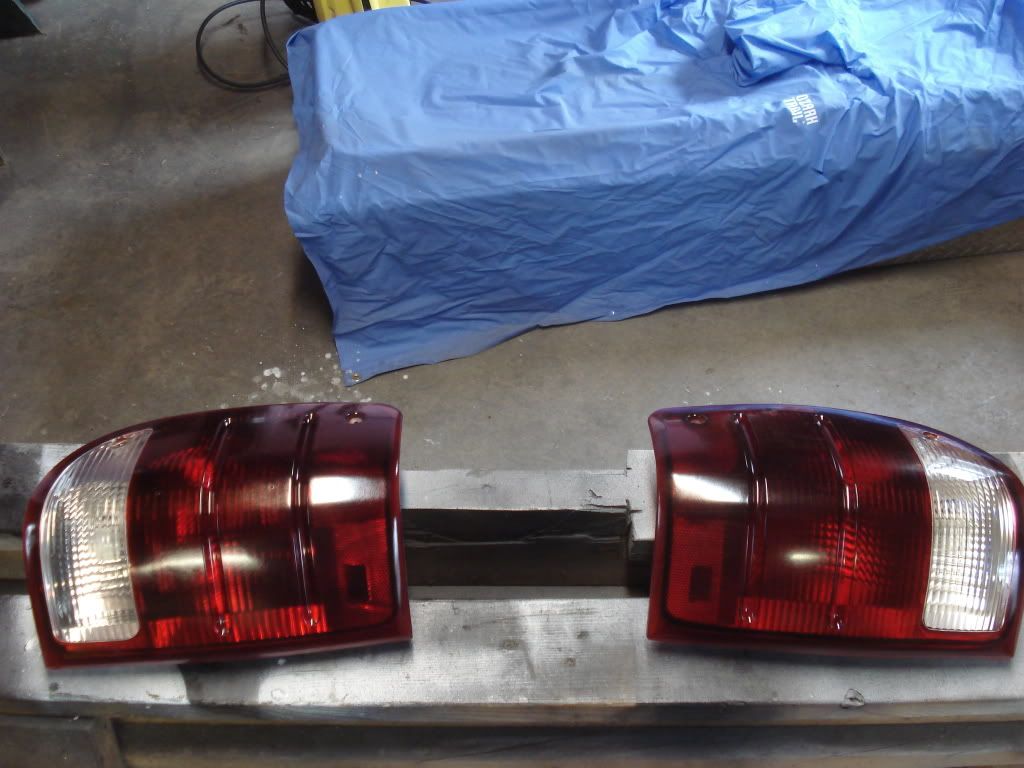 Lights on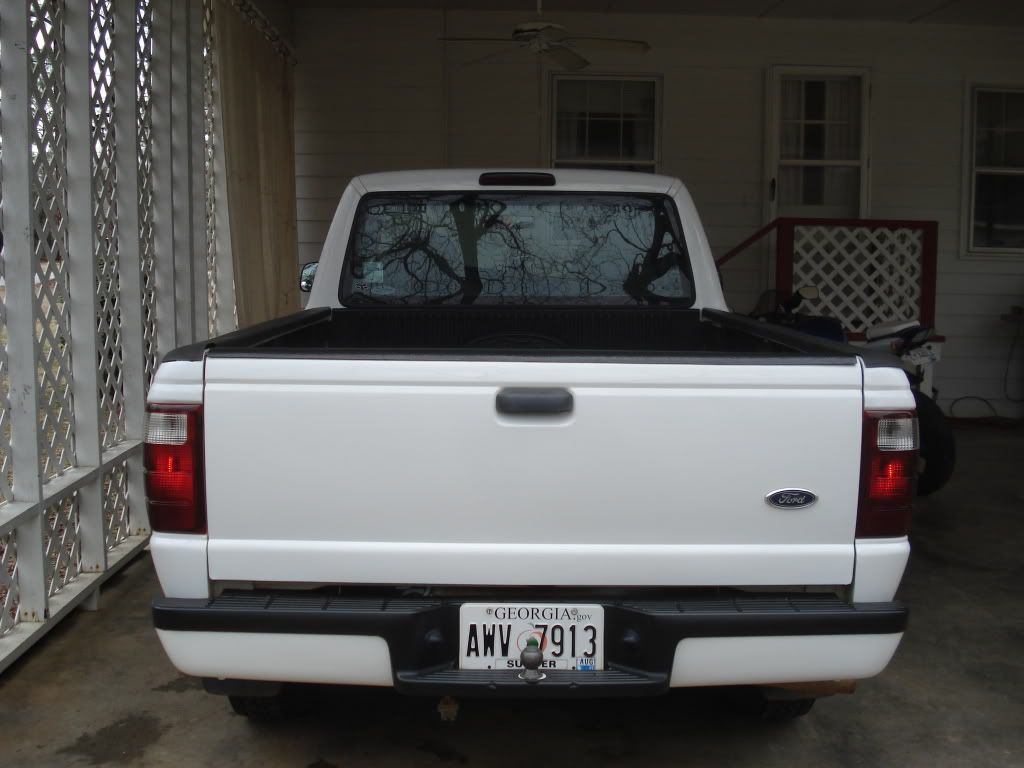 Lights off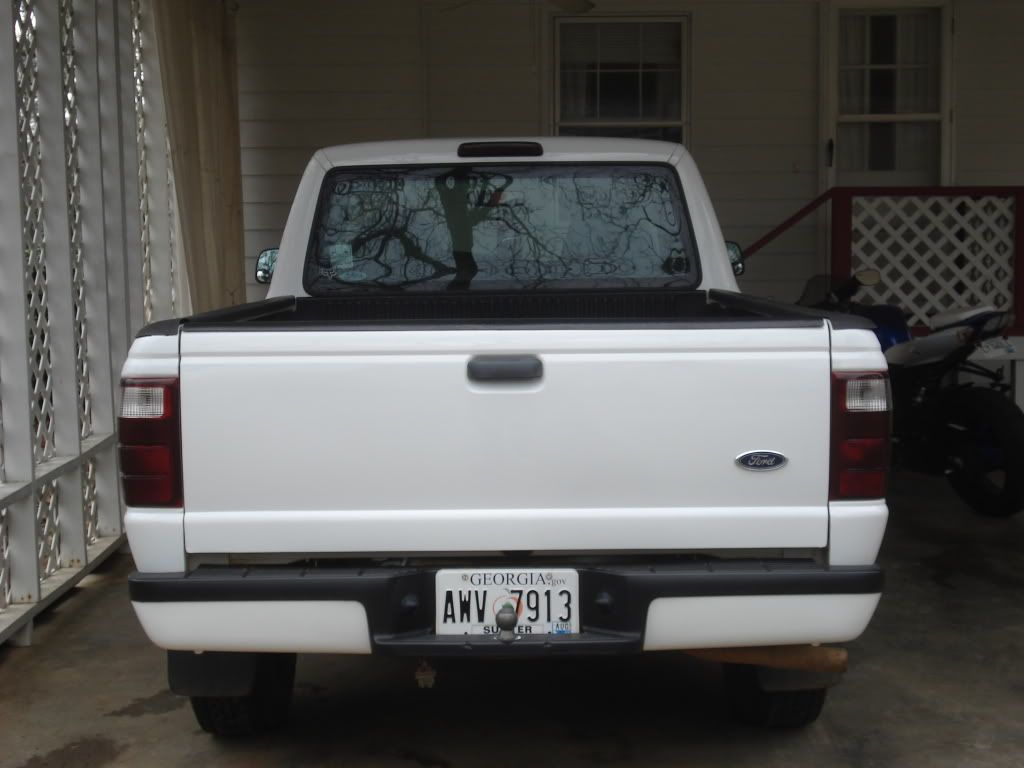 They look a lot darker than they really are. It was overcast when I took the pictures and I don't have the best camera.
Well that's about it for now. Like I said, its a very mild build. I'm on a pretty tight budget, so this is all I can really afford for now. However, in the near future I hope to install some outer mirrors from a 2006+ Ranger, then a level kit, new wheels, and 31's. Then I'll probably want new gears, so it'll never end lol. But it'll all come in time.