August 2012 OTOTM
OTOTM Winner
Joined

Oct 20, 2011
Messages

168
Reaction score

2
Points

18
Vehicle Year

1990.
1989.
Make / Model

FORD
Engine Size

2.9L V6
Transmission

Manual
We've been building this for about 9 months now, and it's pretty close to being completed.
If you would like to see more, you can see the build thread here:
http://www.therangerstation.com/forums/showthread.php?t=120009
Specs:
Truck itself.
-1989 Ford Ranger STX extra cab.
-2.9L V6
-5 Speed stock transmission
Tires
-37/14.5/15 Bias Iroks
-15" D-Window Steel wheels
-DIY Ruffstuff Beadlocks
Front Axle
-High Pinion Dana 44 3/4 ton.
-Spartan Locker.
-5.13 gear ratio.
-62.75" wide.
-High Steer.
-Waggoneer 6 lug outers.
Rear Axle
-Ford 9 inch.
-Full floater. (14 bolt axle shafts).
-5.13 gear ratio.
-Detroit Locker.
-14 bolt outers, modified to 6 lug.
-Disc brakes.
Transfercase
-1350 Transfercase
-D&D Machine Doubler adapter
-Equals dual transfercases
Suspension
-Leaf springs
Misc. Mods.
-Double Bobbed bed 2 feet.
-Fender Flares.
-Custom front bumper
-Ramsey 8000lb Winch
-Custom transfer case knobs
-Rock sliders
-Wheelbase: 115"
-More I forgot but will add later.

Now for some pics:
First time it saw dirt.
Trailered up and ready to go:
Took it out to test the flex and see where the fenders needed cut.
Washed and pretty: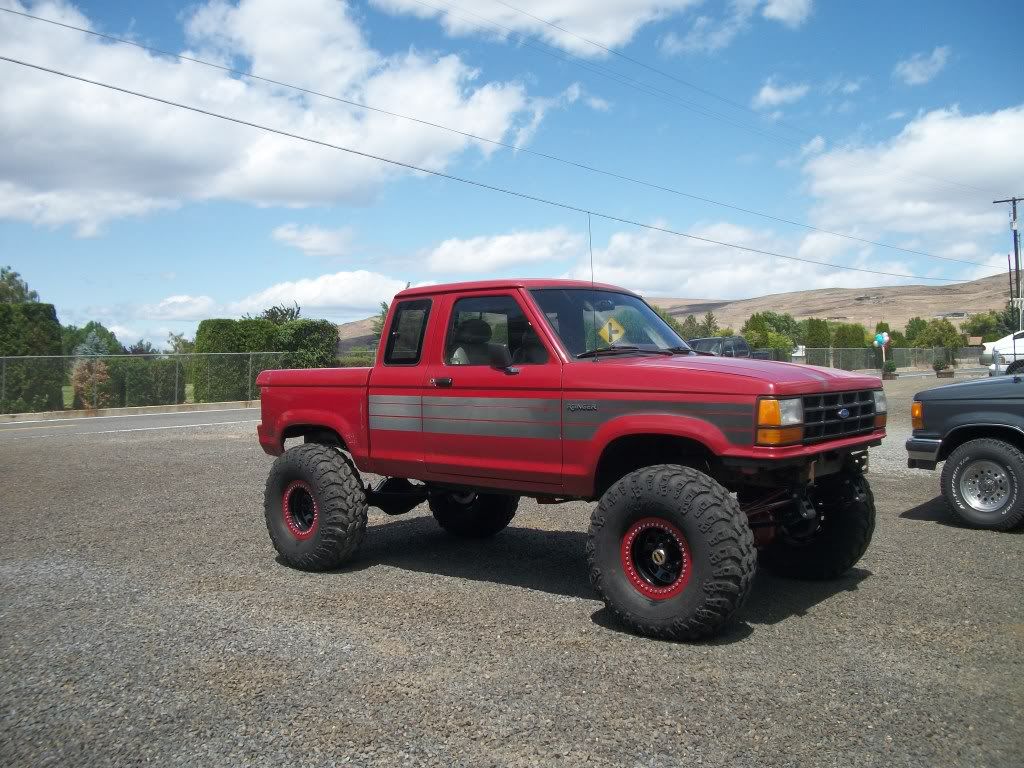 New cage: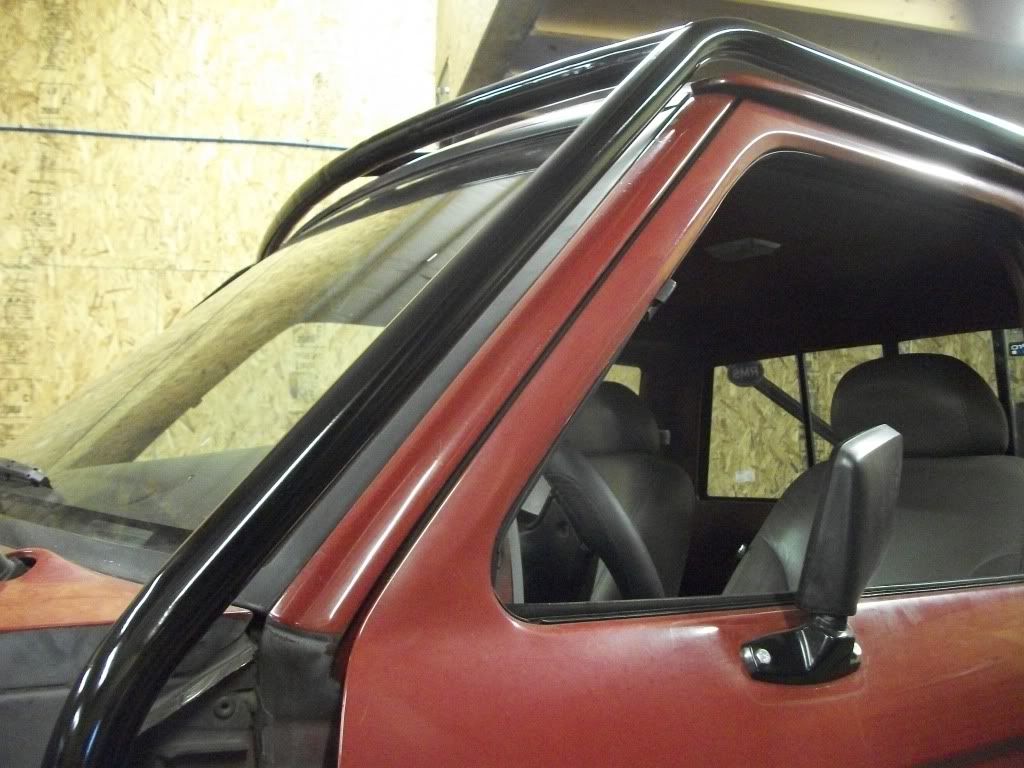 Last edited: