Joined

Feb 15, 2020
Messages

3,069
Reaction score

2,656
Points

113
Location
Vehicle Year

2021
Make / Model

Ford ranger
Engine Type

2.3 EcoBoost
Engine Size

2.3
Transmission

Automatic
2WD / 4WD

4WD
Total Lift

2.5" level
Tire Size

255/75/17
Direct injection... Fancy stuff. Increases efficiency AND power, whats not to love right?
Well... unfortunately, fancy new ways of doing things can bring along fancy new problems.
If a direct injection motor is run on garbage fuel.. I.E fuel
NOT
labeled Top-Tier (see below)..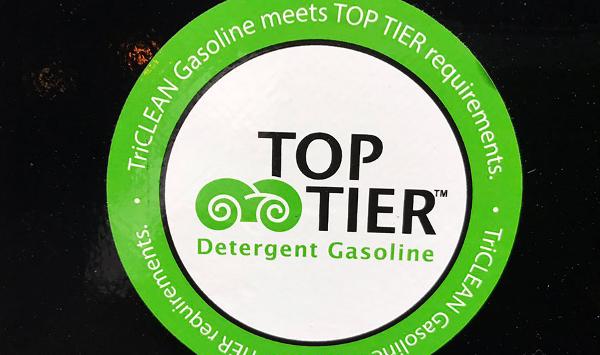 ..this can (relatively quickly) lead to an alarming amount of carbon buildup on the backside & stems of the motors intake valves, the surrounding area in the intake, and even the tips of the injectors themselves.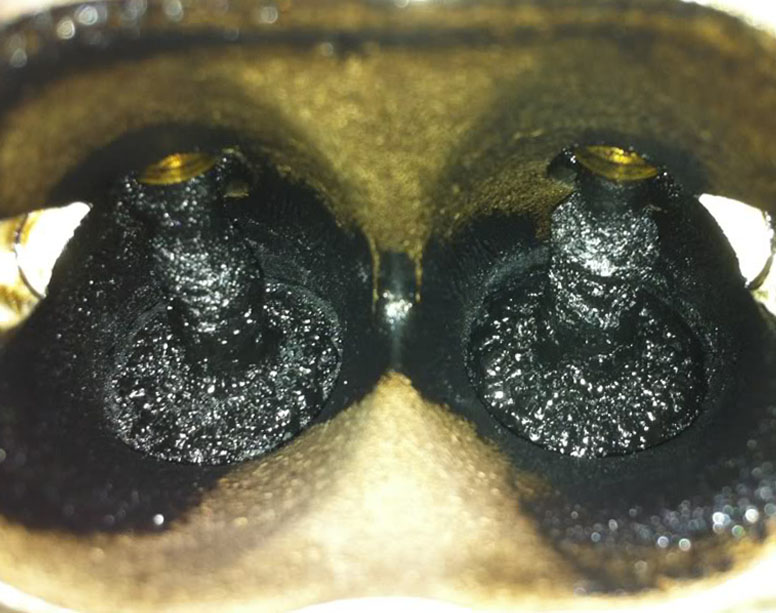 This buildup can and WILL cause:
Loss of top end power
Poor acceleration
Cold stalling
Misfiring
Reduced fuel economy
Check engine lights
Rough running
Poor idle
This build up comes from a few places. Quality of gasoline makes a massive difference. By just using a top-tier rated fuel you will greatly reduce the amount of buildup (regardless of injection style) thanks to its extra detergents and science.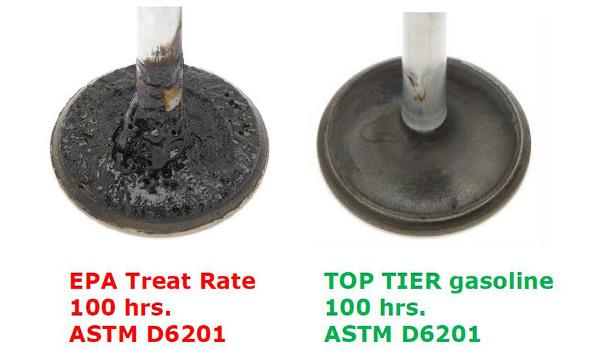 The pcv system is also a big culprit. The pcv system recycles oil vapor/combustion blow-by/unburnt fuel from the crankcase into the intake. On their way through the Intake the aforementioned gasses/vapors stick to the hot valve and get baked on.
The pcv related buildup can be somewhat increased by the DI motors penchant for fuel dilution in the oil. If you take short trips with your 2019+ ranger, the chances of your oil having a quart+ of gasoline in it by the time you hit the reccomended change interval is a good possibility. Due to this, and how the pcv operates, if your recycling non-top tier gasoline through the intake.. naturally the build up will be worse.
Running an air/oil seperator will greatly reduce the amount of buildup by removing most or all of the oil vapor & unburnt fuel before it can make its way past the valves.
DI motors are more susceptible to this buildup compared to carburated, TBI, or MPI motors simply because the DI motor doesn't have these areas of the intake/valves constantly "washed" down with fuel during operation.
If/when this build up gets bad enough, the only real fix is to media blast the inside of the intake & back of the valves. While this cleaning is getting to be common practice due to the increasing amount of DI engines on the road, its not exactly a cheap thing to have done.
While the list of top-tier selling gas stations has massively increased over the past 10 years or so, not every station is on board. Below is a list of top-tier stations.