I tried... it was terrible. I really wish I understood photoshop

this is the old school logo of my work and I'd like to add colors back to it. Problem is, only thing I have to go off of is some roll of brown paper bag feeling stuff with the logo on it over and over and over again...
so if someone could please, no hurry, crop this down to just the logo (kid with words) and re-add the color if possible.
background-white?
words-red
shirt-red
coveralls- blue
hair-blonde
the rest of it... just make it work. main thing is blonde hair, red shirt and letters, and blue coveralls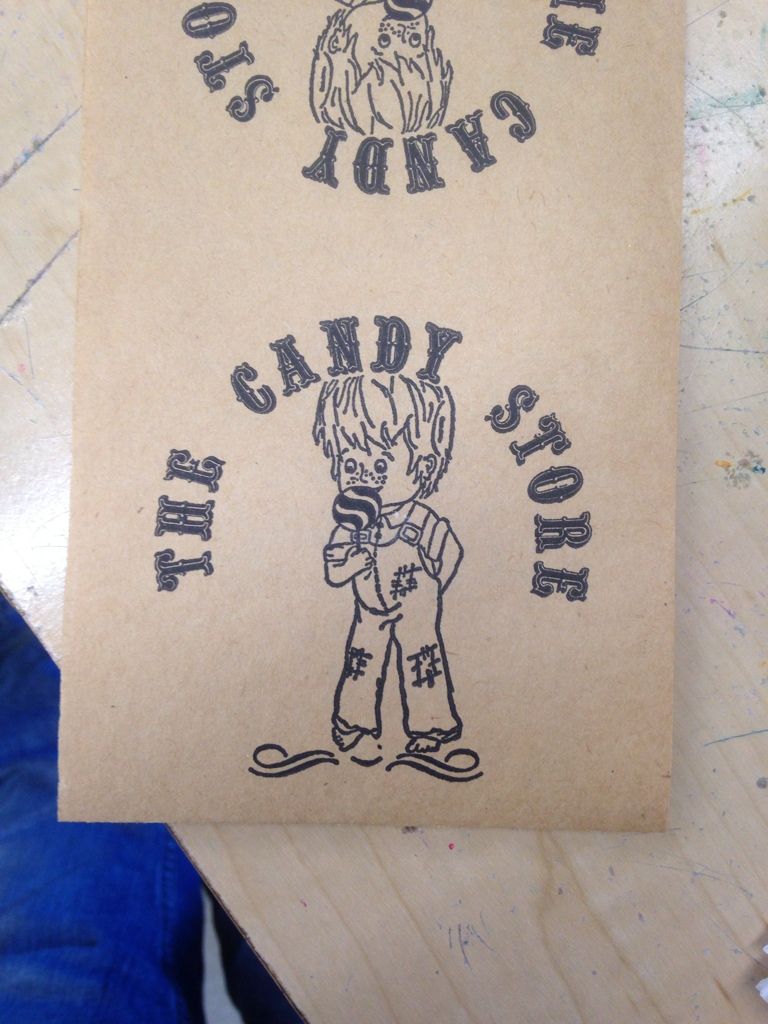 thanks in advance. no hurry on it... I tried for 2 hours today to make it happen and just ended up getting mad at my laptop and giving up