Joined

Mar 5, 2008
Messages

271
Reaction score

2
Points

18
Age

33
Location
Vehicle Year

2009
Make / Model

Ford
Engine Type

4.0 V6
Engine Size

SOHC 4.0L
Transmission

Manual
2WD / 4WD

4WD
Tire Size

LT265/75/R16
Hey everyone! I have some really exciting news! I know going to school is generally not much fun, especially during the summer. However, this summer is going to be a milestone for Stark State College. (I'm going to call it SSC, for short)
I just finished my first year of college at Stark State College majoring in Automotive Technologies. I absolutely loved school. It is amazing what your grades look like when you enjoy what you are learning about. I especially enjoyed my instructor, David Weary. At the end of the school year, Mr. Weary told us about his plans to have a summer class that consisted of SSC's 10 best Automotive Technologies students building a hot rod as a name plate for the school. He was willing to sponsor everything...the car, the chassis, engine, transmission, everything. The school approved his decision. I was very, very fortunate to be one of the students chosen to work on this new and exciting projects.
Starting Monday, June 13th 2011, Mr. Weary, myself, and 9 other students will start this awesome new class. (Imagine that, a class where you get to build a hot rod; I thought this kind of thing only happened in the movies!). For the next six weeks (possibly even 10 weeks) we will be working on this project.
A few months prior, Mr. Weary had located a '29 Ford Tudor in "restorable" shape in Carrollton, Ohio and purchased it. Soon after, he called a company (right now I cannot recall the name...I'll get back to you on that later) and ordered a chassis to be custom built to his specs.
Today I came to the Automotive Technologies building to mount and balance some tires and rims for my brother's Ranger and I saw Mr. Weary. We had talked earlier in the week about how the chassis and car had arrived at SSC. Immediately, he showed me a bunch of different parts - some parts custom, some from 80-something years ago, some from an S-10...etc, etc... Each of them, (except the glorious chassis) were covered in dirt, grime and grease - they were all the necessary "ingredients" for one bad, bad, '29 Ford Tudor resto-mod.
I know this isn't a Ford Ranger, but I am so extremely excited for this class, and eager to be a part of this history-making class at SSC. I will try my best to get as many pictures and updates as I can throughout this build. I really hope everyone enjoys this thread. Comments, please!!!
Here are some pictures of the chassis, car, engine, and trans. This is before the class has actually started.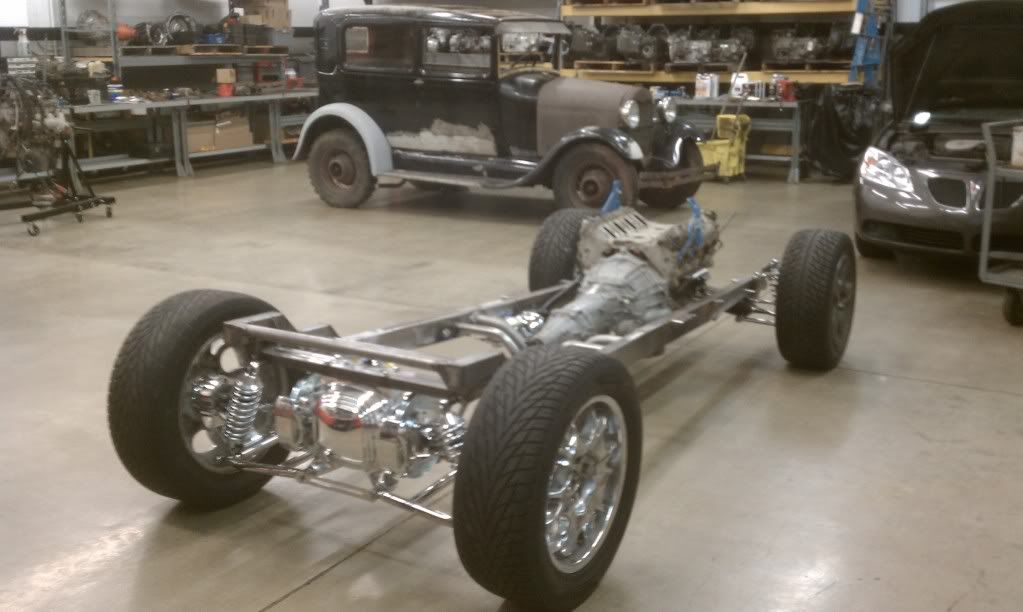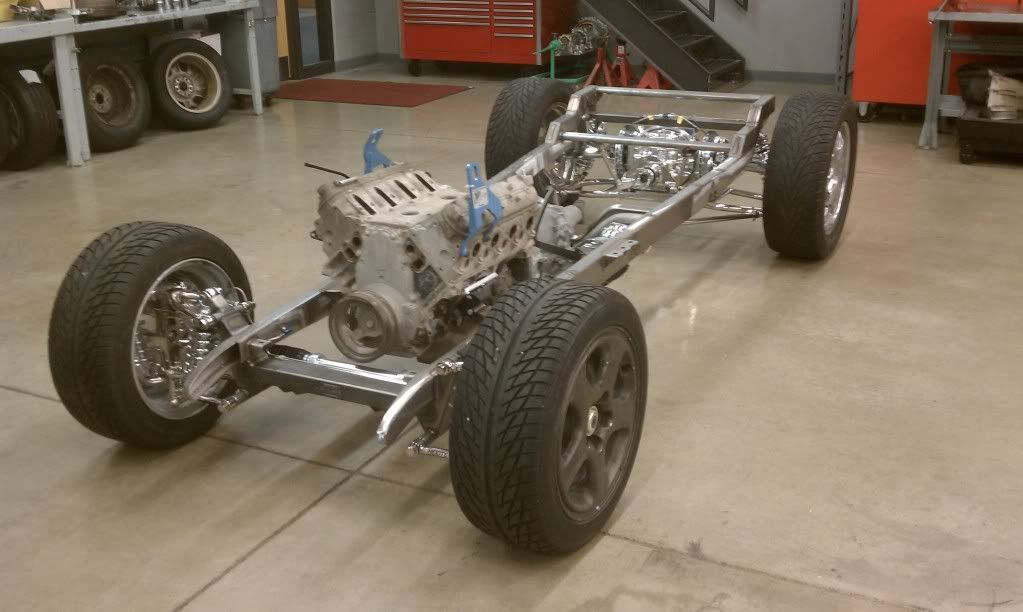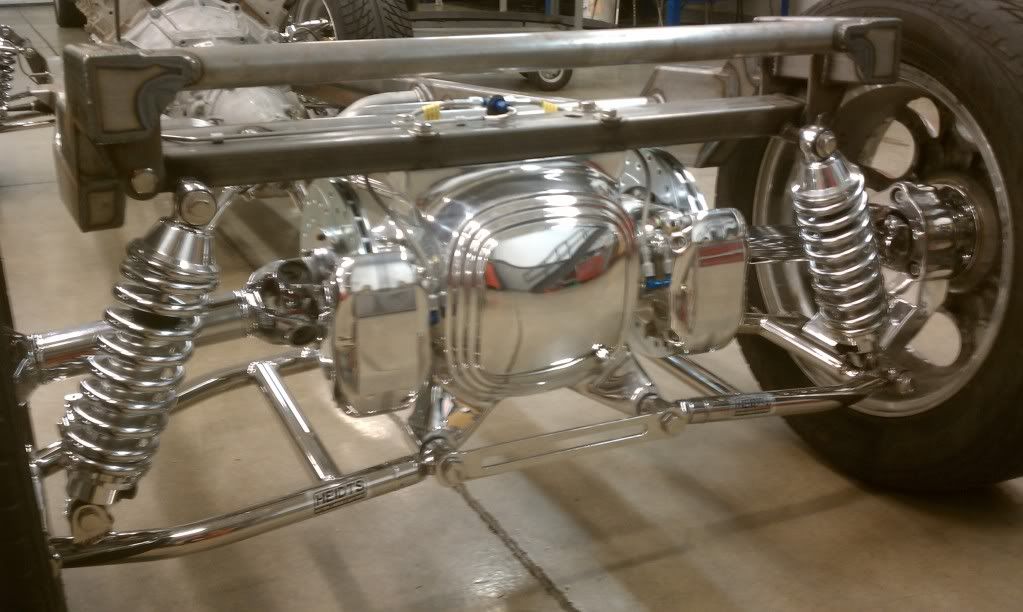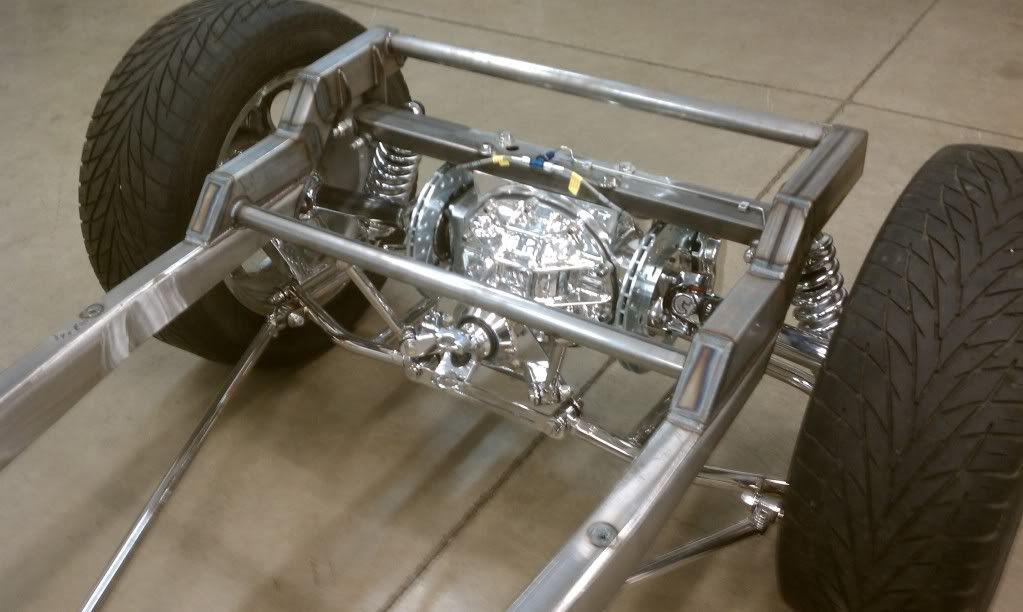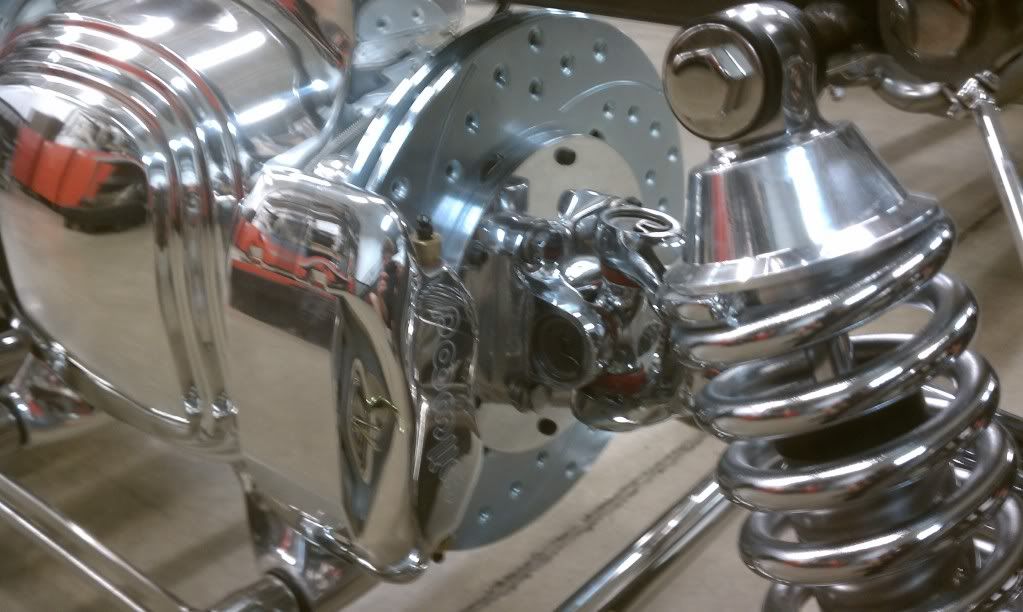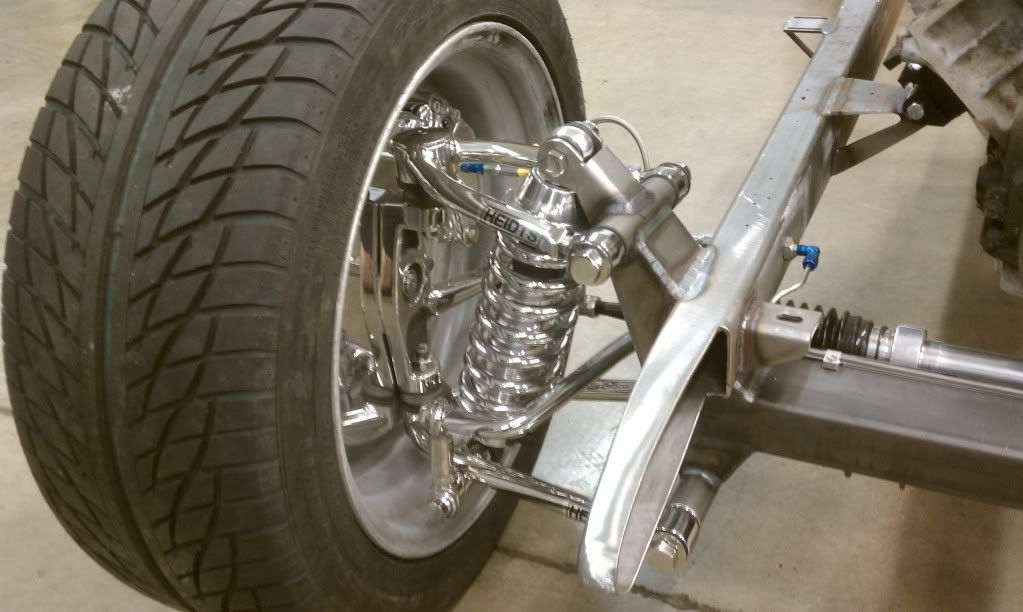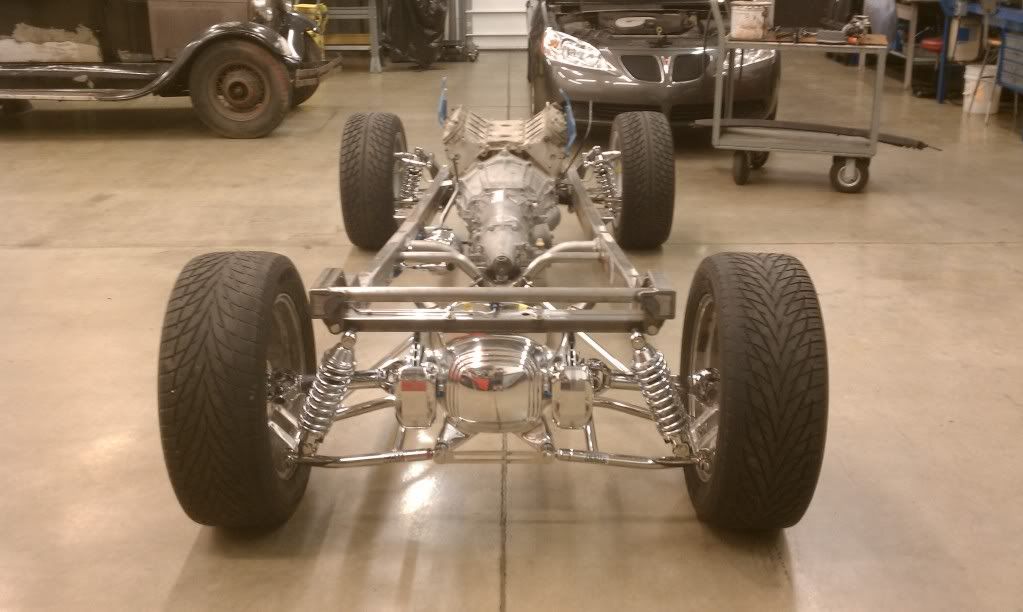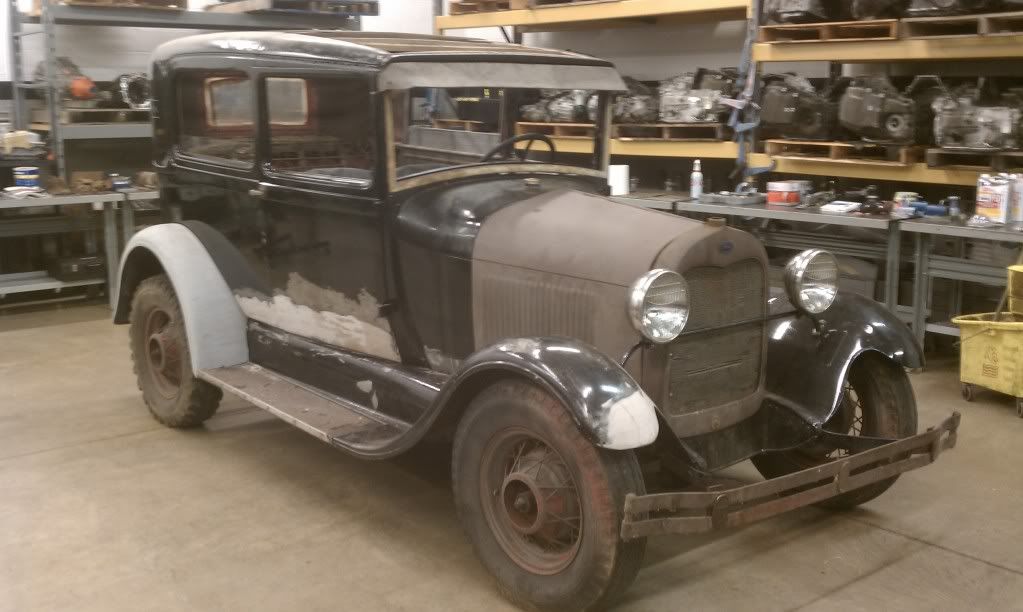 The '29 Ford!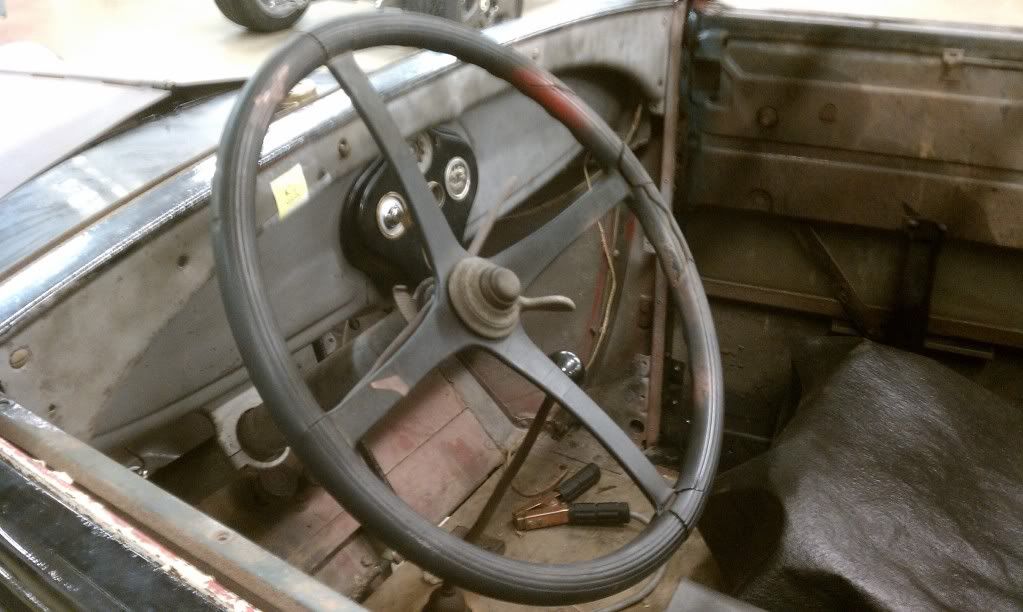 6.0L LS Motor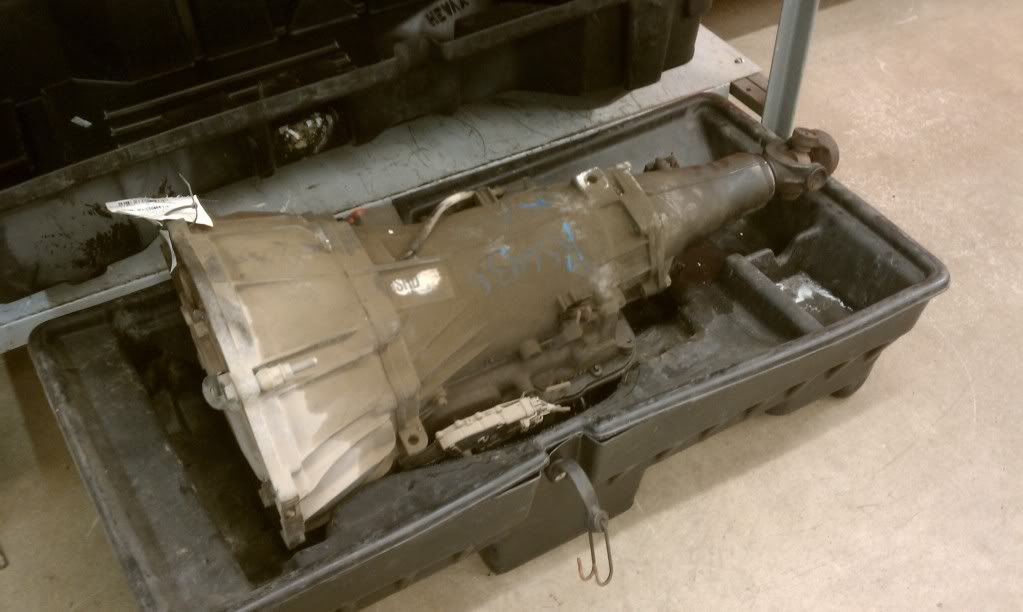 2001 Chevy S10 4L60 Automatic Transmission
Updates will be posted once the class starts on Monday!