Joined

Aug 6, 2007
Messages

842
Reaction score

4
Points

18
Age

41
Location
Vehicle Year

1989/
1972
Make / Model

Ford/
Fordzuki
Engine Size

2.9/2.3
Transmission

Manual
Project Ramzuki
Well y'all know how it is. Once you start building, you can't stop with just one.

The newest creation will be another Suzuki, this time it's an 83? Suzuki SJ410. I picked it up from a buddy who had been storing it at my house, and the longer I looked at it, the more plans I had for it. This is still pre-samurai, but post LJ20 (Fordzuki). It was an open top, but somebody previously had grafted the front half of a tintop roof, windshield pillars and cowl from a tintop. The back is still open, but that will all change, along with getting doors for it. This will be my enclosed wheeler, for the really nasty stuff, and snow wheeling.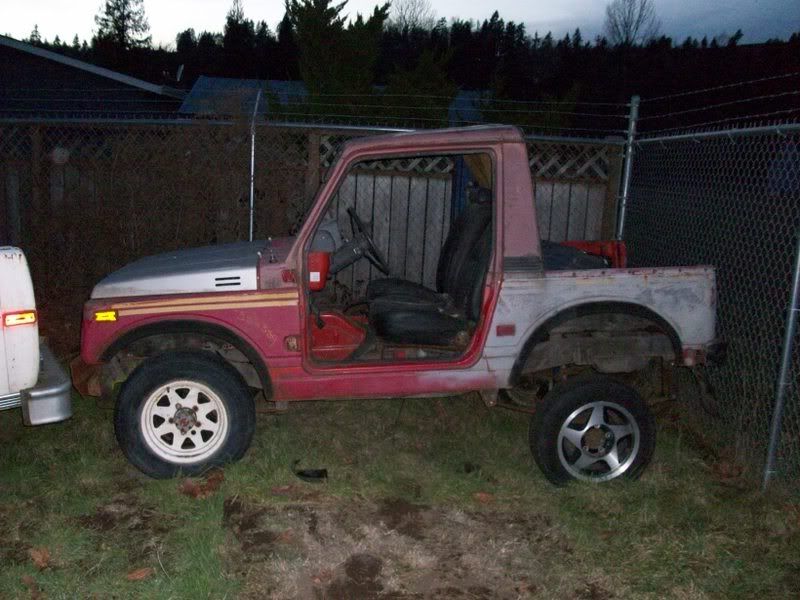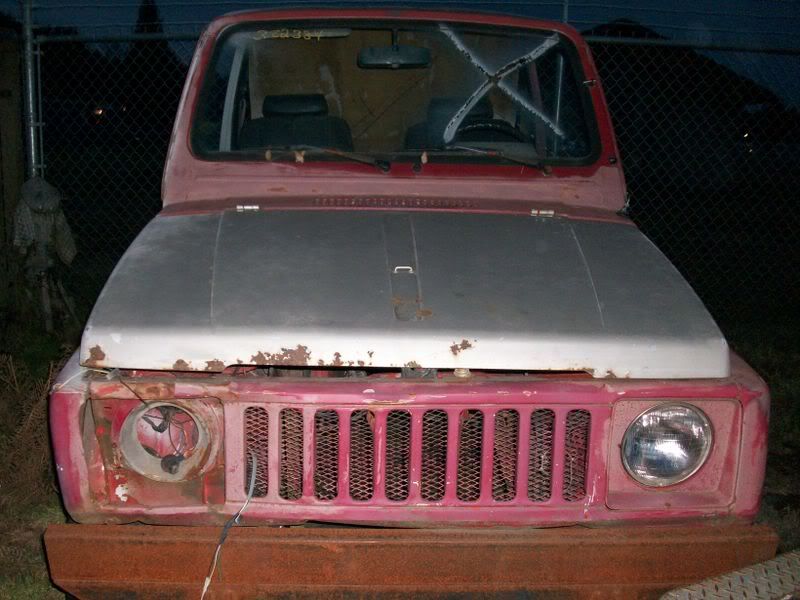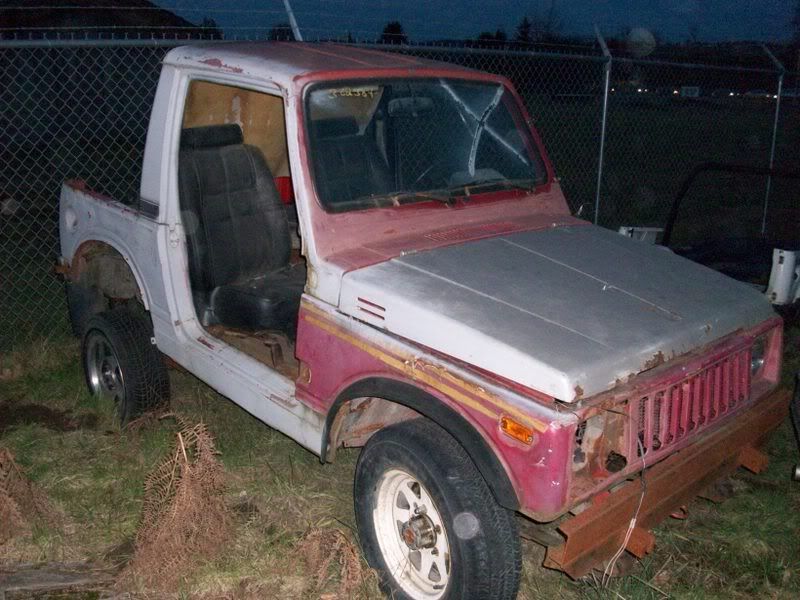 It was tucked away in a corner, so I pulled it out today.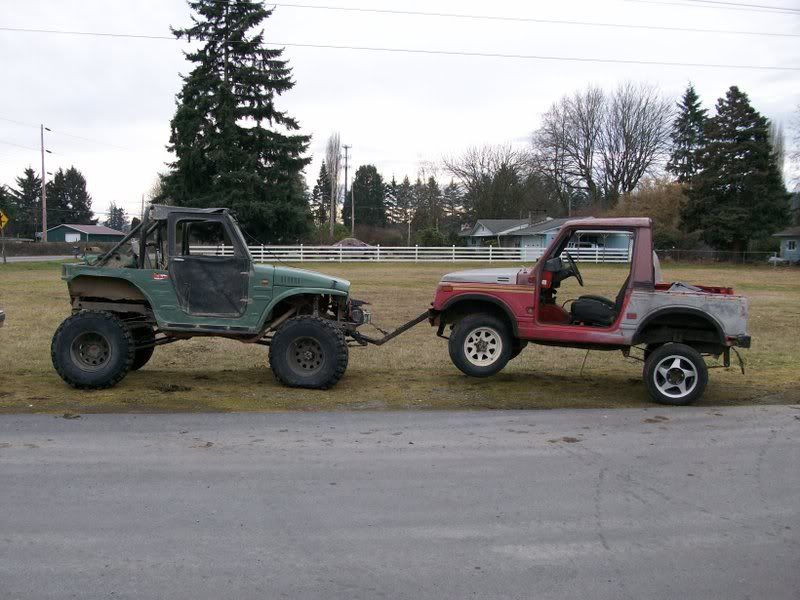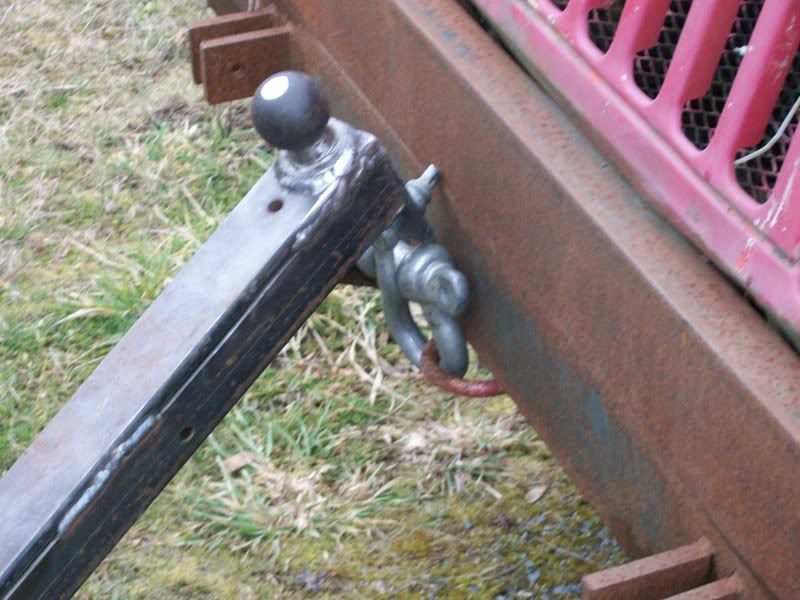 The axles are stock, they're a little smaller (and narrower) than samurai axles. The front is just an empty housing, and the rear is in backwards because I lent him my old LJ springs for the rear, and because we were limited for time and tools, it had to go in spoa. Gave it that hotrod look too.

How's my pinion angle?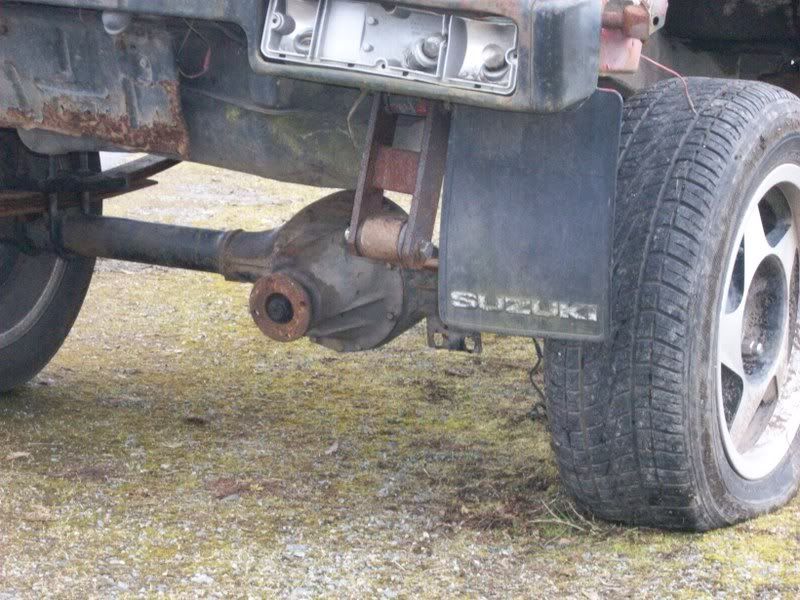 Basically, it's gonna be the same as last time (Fordzuki) tub and frame, and everything else from whatever I can find.

I found this on craigslist, it's a 97 mazda b2300, 5 speed, 2wd, extended cab.... it had been rolled aparently, then he drove it till (he said) the clutch started slipping. The engine is pretty much immaculate, the five speed, I think is a M50d, but I'll have to make sure. I drove it on the trailer with no problems.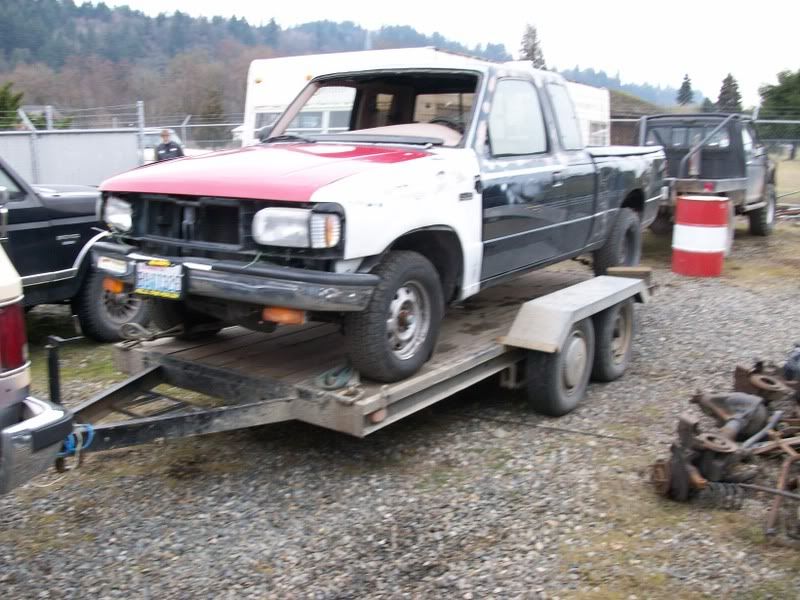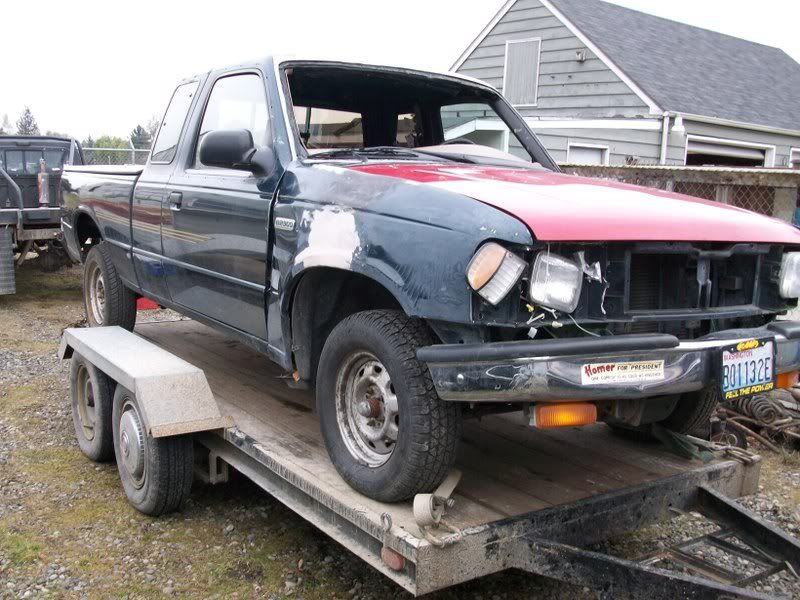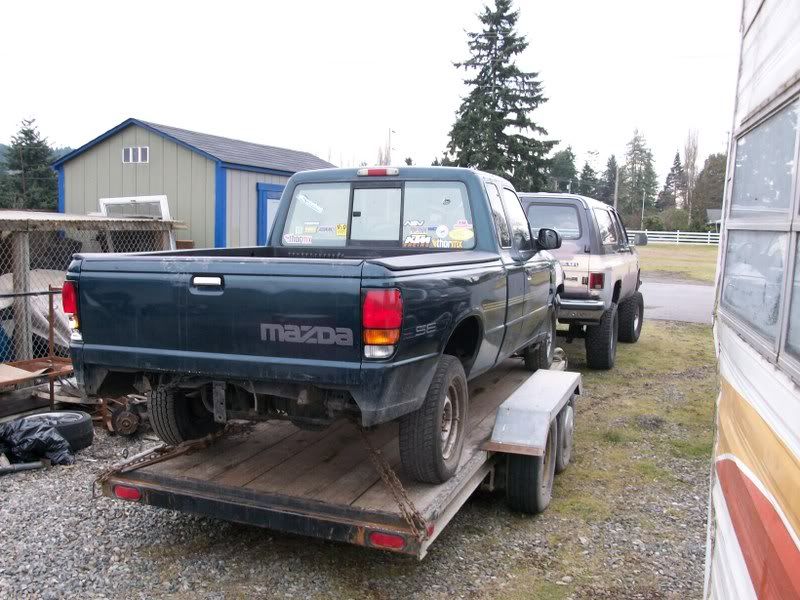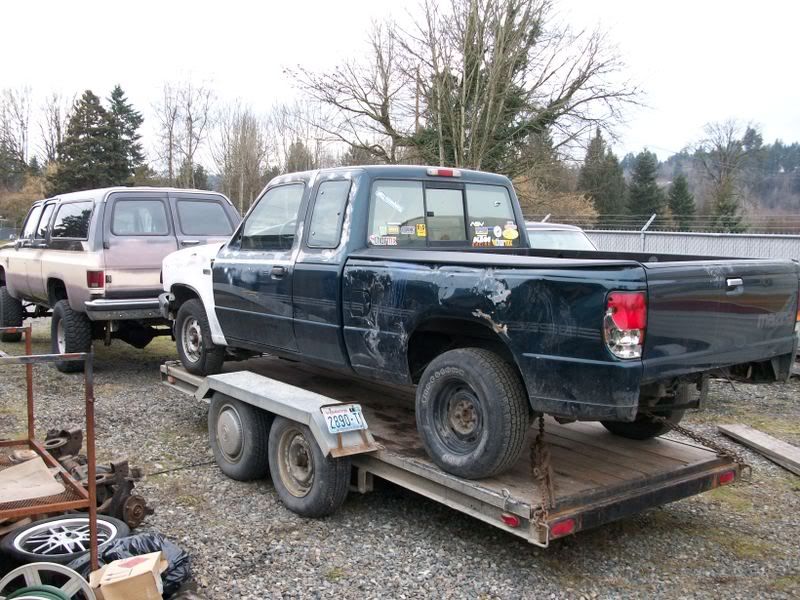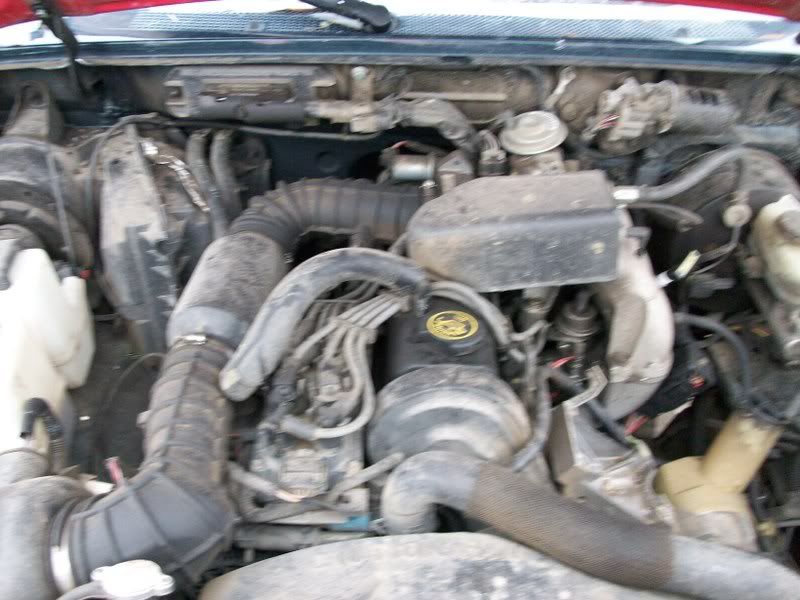 This was meant to be a pic of the trans, but if anybody was wondering where the fuel filter is on one of these, it's right there.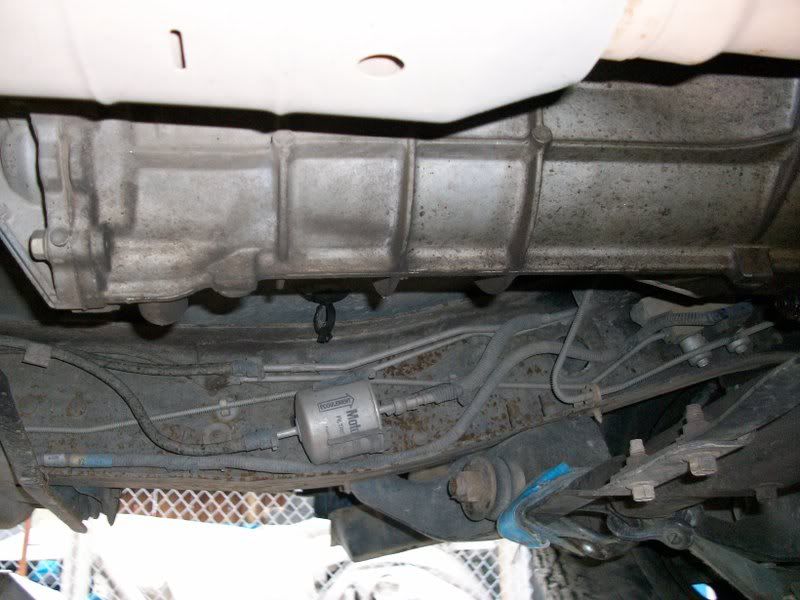 Oil looked good
It's got right around 130,000 miles on it. First thing I did when I got it off the trailer was jump the little dip out in the field, then laid a nice set of 11's down the road in front of my house. This little injected 2.3 is gonna be a ripper with a couple transfercases behind it and the 5 speed. Couple steering D44s...

That's all for now.
Last edited: