Purchased in late 2006 with 165,xxx miles. Its a 1996..well who cares look at my sig. Goals are for it to be really capable offroad, but still be extremely drivable because I commute 50mi per day to school and work. So for now the mods include things that wont kill my mileage too much. However I'm not opposed to skid plates and sliders etc. Eventually maybe it will get a cummins 4bt turbodiesel & solid axle after the current motor dies and I get another commuter. I will add pictures slowly tho I have them all. Feel free to ask questions. Currently it has 246,xxx miles.
Had a minor roll over so now it has a 2000 Ranger cab and bed on it as of 4/1.
Swapped in my HP44 I've been building the last 18 months:
Current picture: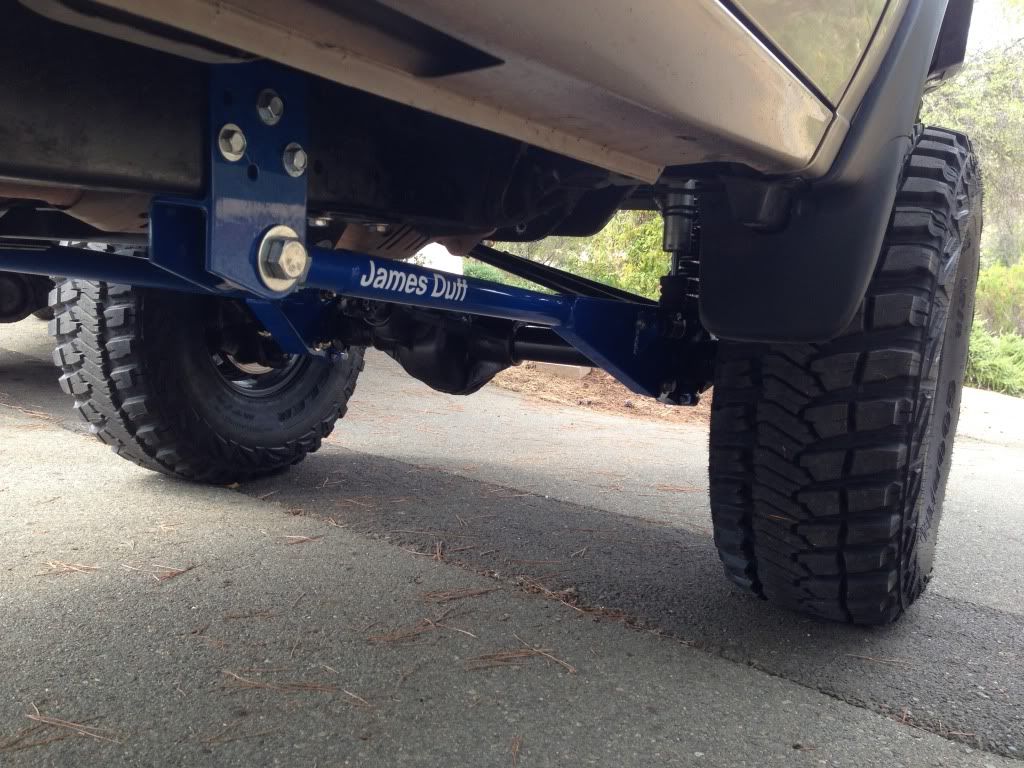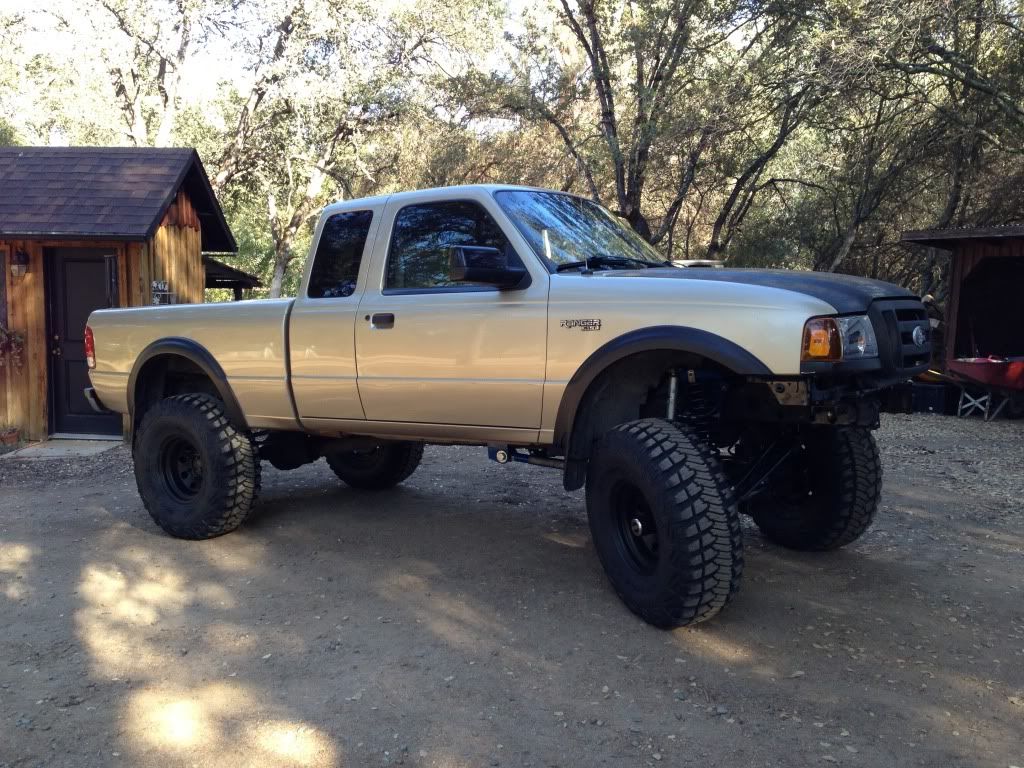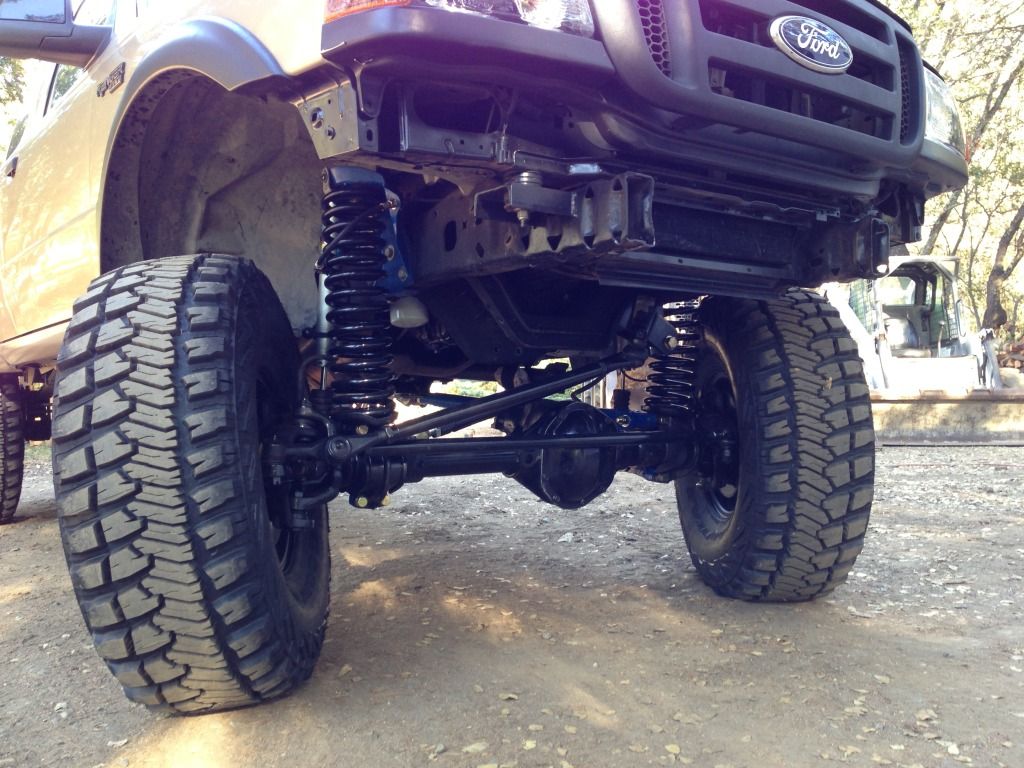 List of mods (mostly bolt on stuff that has been done here a thousand times, nothing new people):
Front axle:
Knuckles reamed for 1 ton Chevy TRE's
Warn Jeep heavy duty manual hubs,
James Duff TTB/EB Coil Buckets
James duff radius arms,
HP narrowed '78 Dana 44 w/4.88's and Aussie locker
Warn premium hubs
Spicer 5-760x ujoints
Bilstein 5125, 170/60 valved 11" travel Shocks w/Daystar shock bumpstops
BC broncos 5.5 early bronco linear coils
Extended breather hose up to battery
Skyjacker epoxy coated braided stainless steel brake lines with rubber extensions (from tech library)
4" FOA bumpstops
Rear Axle:
1996 Ford Explorer 31 spline, disc brake 8.8 with Ruff stuff perches, u-bolts and plates & 4.88's gearset
Powertrax 31 spline 8.8 No-slip,
Ruff Stuff Specialties diff cover,
Skyjacker 4" lift Springs
Beltech 6400's
Extended breather hose up to above the tailight
Bilstein 14" travel 5125's
Daystar shock bumpstops
Extended brakeline (stock front passenger line)
Other mods:
Smittybilt 8k winch, underhood solenoids, in-cab plug in
80' of Amsteel Blue 5/16" synthetic winch line, rock guard, heat guard, black safety thimble, thimble isolator, Spydertrax offset hawse
Rigid Industries pair of D2 Duallys/mounts/clear & amber covers (5200 Lumens)
Custom rock sliders
De-swaybarred
Cb radio, firestik
1-pc driveline
Clearanced middle crossmember for 1pc drive line (see pics)
Air horn
On board air (constant duty 1.66 CFM ViAir Compressor Industrial Duty model)
Flowmaster Delta flow 40 with no tail pipe
35x12.5 Goodyear Kevlars on Procomp flat black steel wheels 15x8 3.75" BS
Eventually:
Cummins 4bt turbodiesel swap?
Custom rear bumper (high departure angle, and swing out tire carrier)?
LED 48" light bar for roof?
LED D2 LED floods (Rigid Industries - For backrack lights)
Rock lights
Safety backrack
Manual transfercase or Atlas 4.3:1
37x12.5 R15 BFG KM2 Tires
Painfully stock:
Zero flex:
Tuff country 4" kit purchased summer of 2008. Front is lifted with drop brackets and taller coils, rear is lifted with an add-a-leaf. After lift install the front was taller than the rear so I purchased some beltech 6400's and then it sat PERFECTLY level. Included shocks were on the short side and rode like crap (nitro gas charged eww).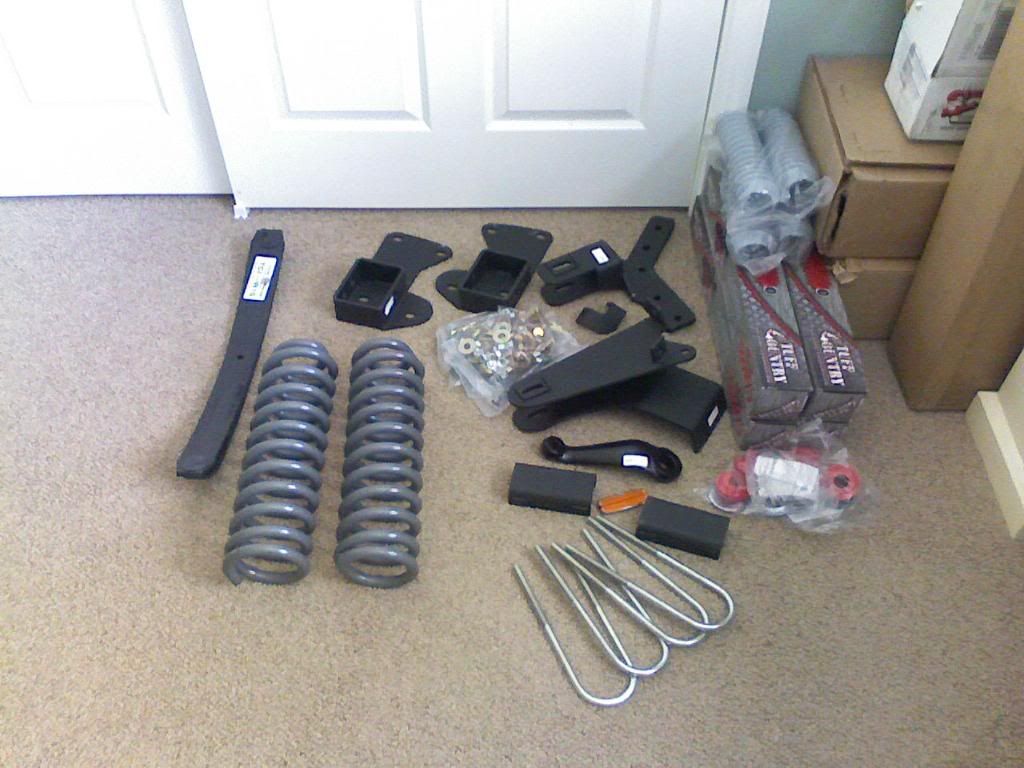 Air setup for on board air. This all would go in my tool box later down the road.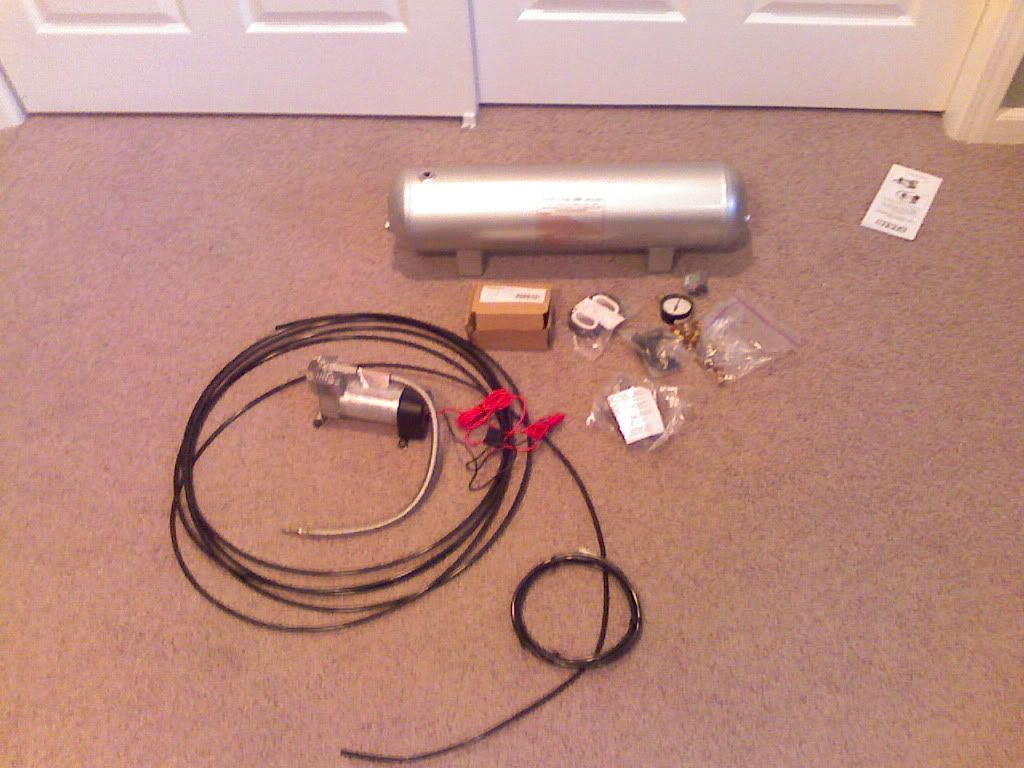 Lift kit installed: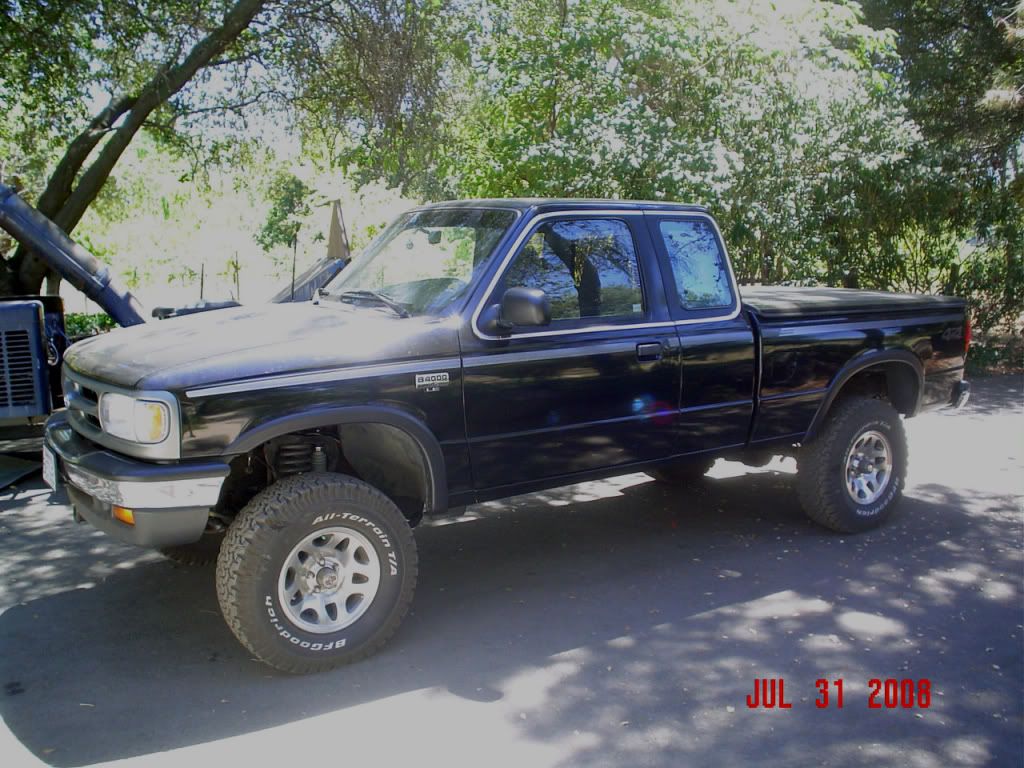 Early days (I've cleaned up that nasty mess of wires since then):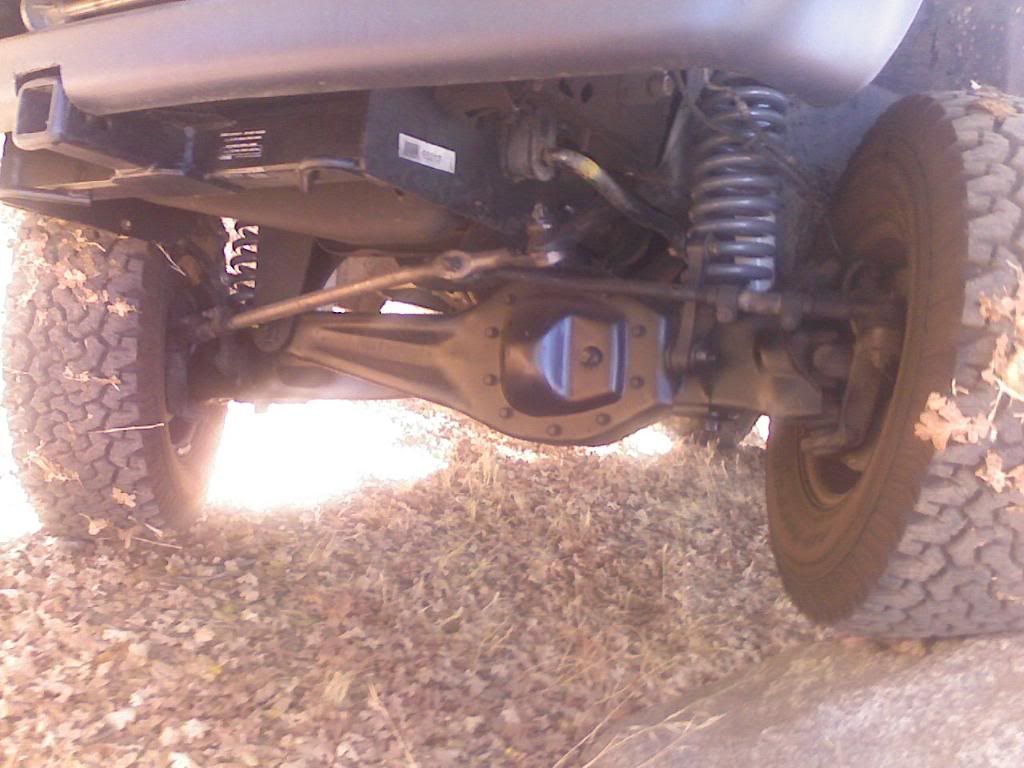 I soon realized i "needed" extended radius arms, plus they look so cool on jeeps i told myself they would be worth the steep price tag. Guess what, they were definitely worth the price for the additional flex.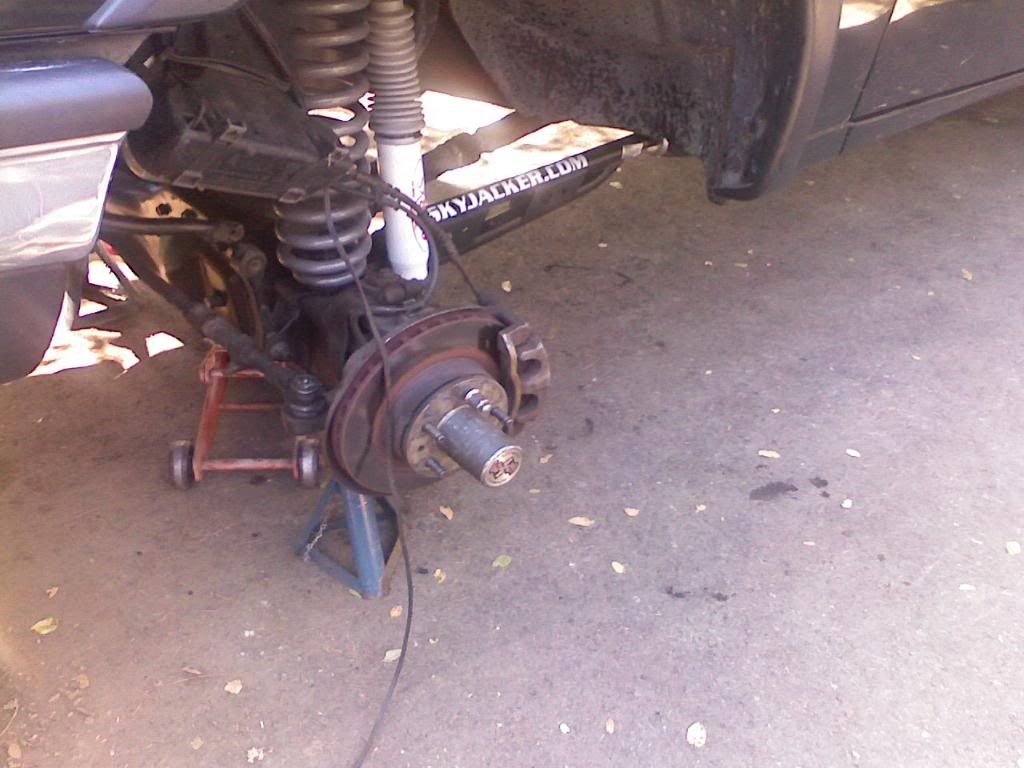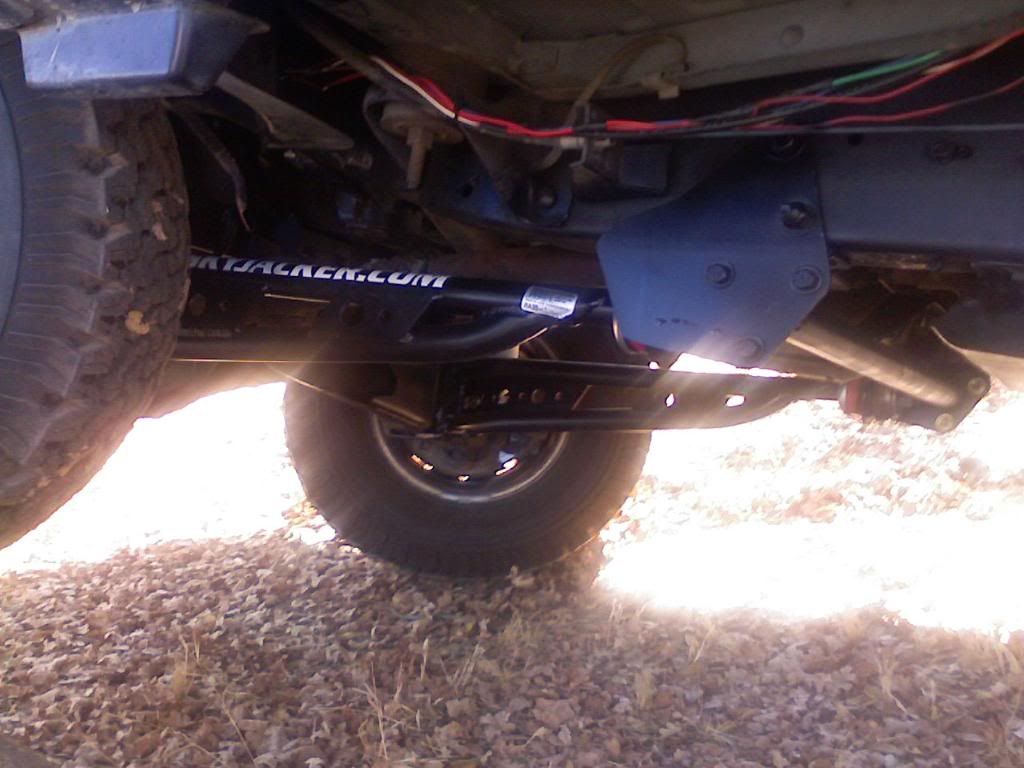 This greatly helped the flex department: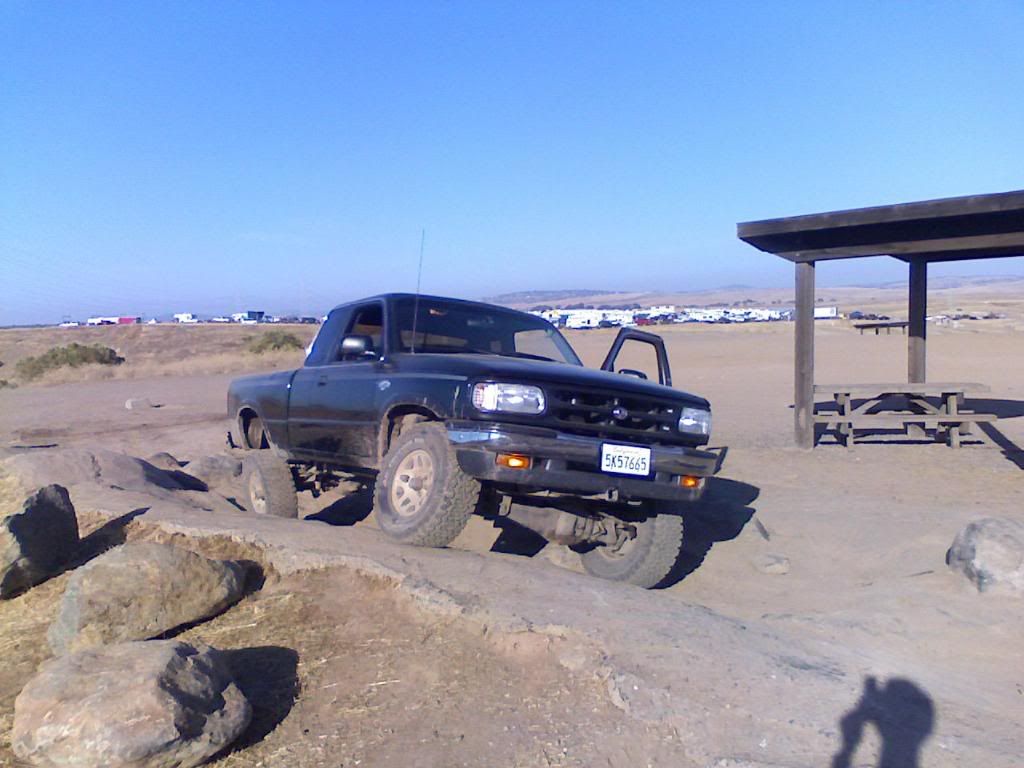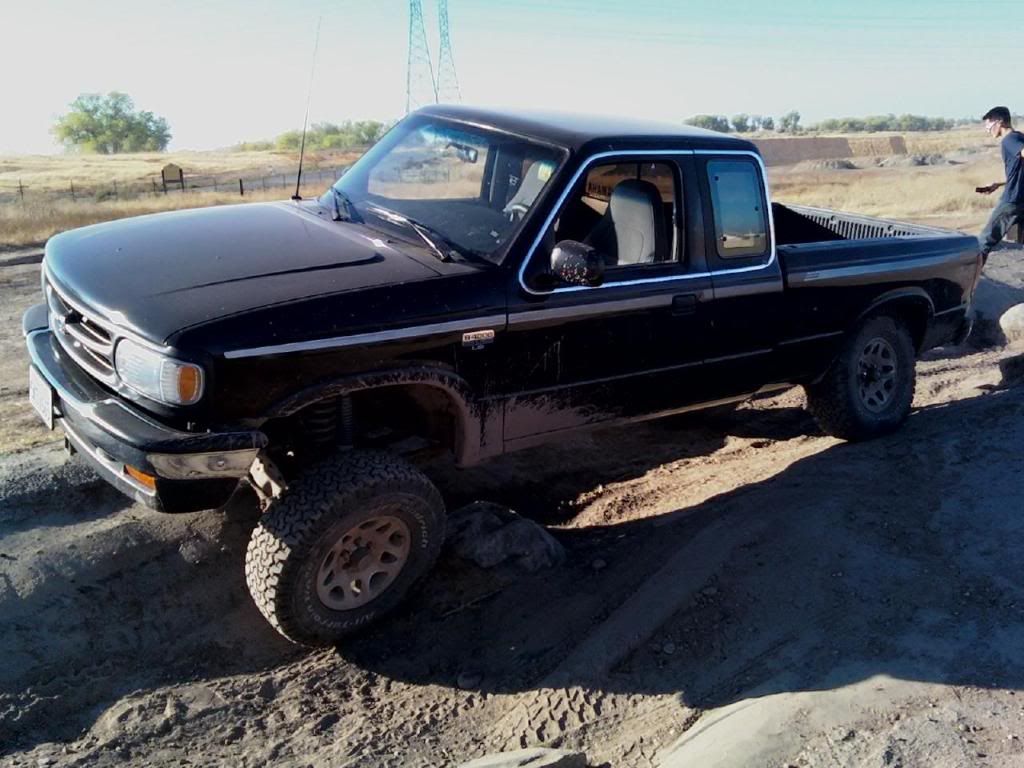 Added a "RuffStuff Specialties" Diff cover (has held up awesome, I go out of my way to try and trash it):
Rid my self of the two pc:
Started fabbing sliders. Later down the road I will plate the bottoms with 1/8" to ward off rocks, and add support gussets to the sides. But for now they serve me well and arent too heavy (about 120lbs for both sides).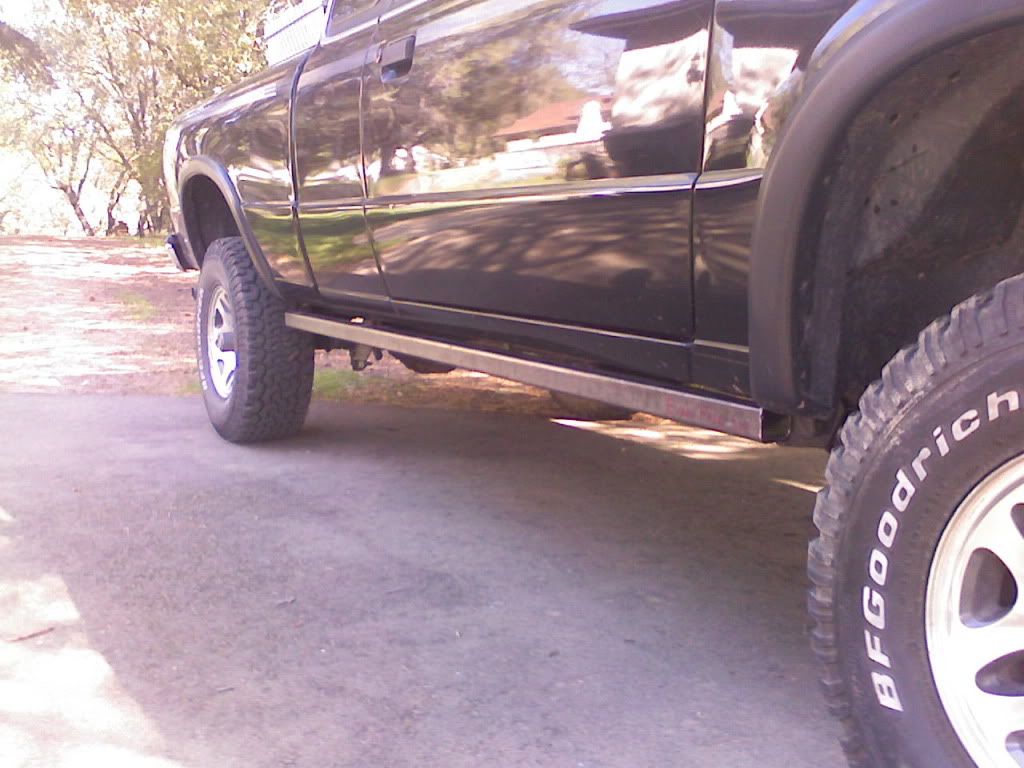 Last edited: