Forum Staff Member
Forum Moderator
Article Contributor
OTOTM Winner
TRS Banner 2010-2011
TRS 20th Anniversary
Joined

Aug 7, 2007
Messages

22,901
Reaction score

3,401
Points

113
Location
Vehicle Year

1985
Make / Model

Ford
Engine Size

5.0
Transmission

Manual
1985 Ranger 4x4, stock everything including sagging rear springs, with a 3" PA bodylift and relocated front bumper. The tires are 235/75-15 Dunlop Mud Rovers on the narrow (6" I think) factory stock white sport wheels. I don't really have any decent before pictures of it before I did anything.
I was trolling this looking to see how 31's fit a 1st generation with about 4" of lift and refound this. Oh dear god, I must have blocked those stupid white wheels from my memory...

Now it has 15x7 aluminum rims. Still has the same 235/75-15 tires but I have an Explorer suspension sitting on the shelf and I am looking to go 31" tires.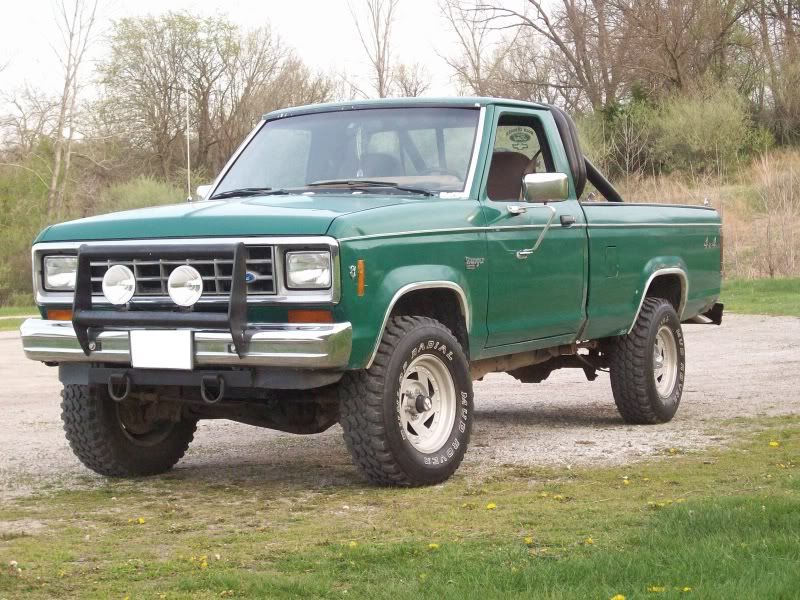 Sitting how I got it, 235/75-15 car tires (that look like balloons

) stock 100k+ suspension.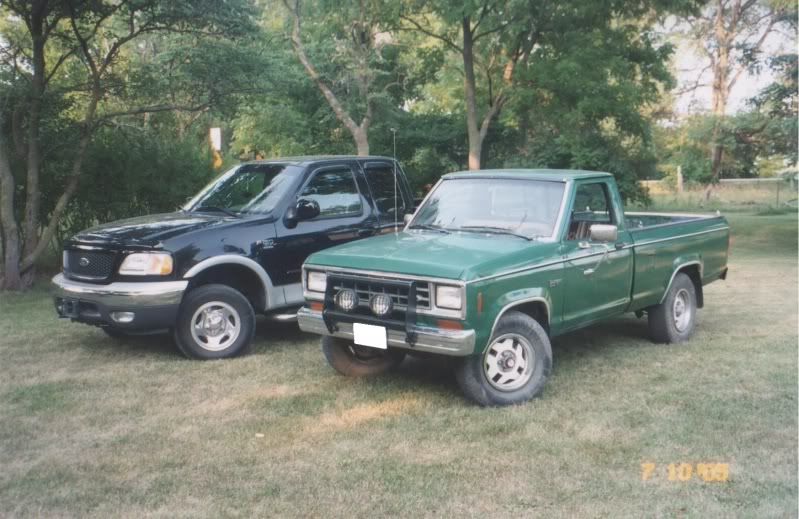 One thing that amazes me, one truck can look really good with 31's and a 3" BL and the next one looks like they are donuts... I am not 100% they look any bigger than my 235's.