Joined

Aug 6, 2007
Messages

100
Reaction score

0
Points

0
Age

43
Location
Vehicle Year

1989
Make / Model

Ford
Engine Size

2.9L
Transmission

Manual
After sliding through an intersection in the rain and my rear brakes not doing anything, I discovered they don't work...AT ALL!
If you removed the rear bleeders, and STAND on the brake pedal, with the truck running, no fluid at all will come out.
Having had this problem on my FSB, I immediately thought it was the proportioning valve. And after a few tests, sure enough it was like a roach motel. Fluid checks in, but it does not check out.
So I disassembled the Proportioning/RABS valve, and it was full of gunk.
Here is the valve as it was when I removed it.
Here is the disassembled, and triple cleaned valve.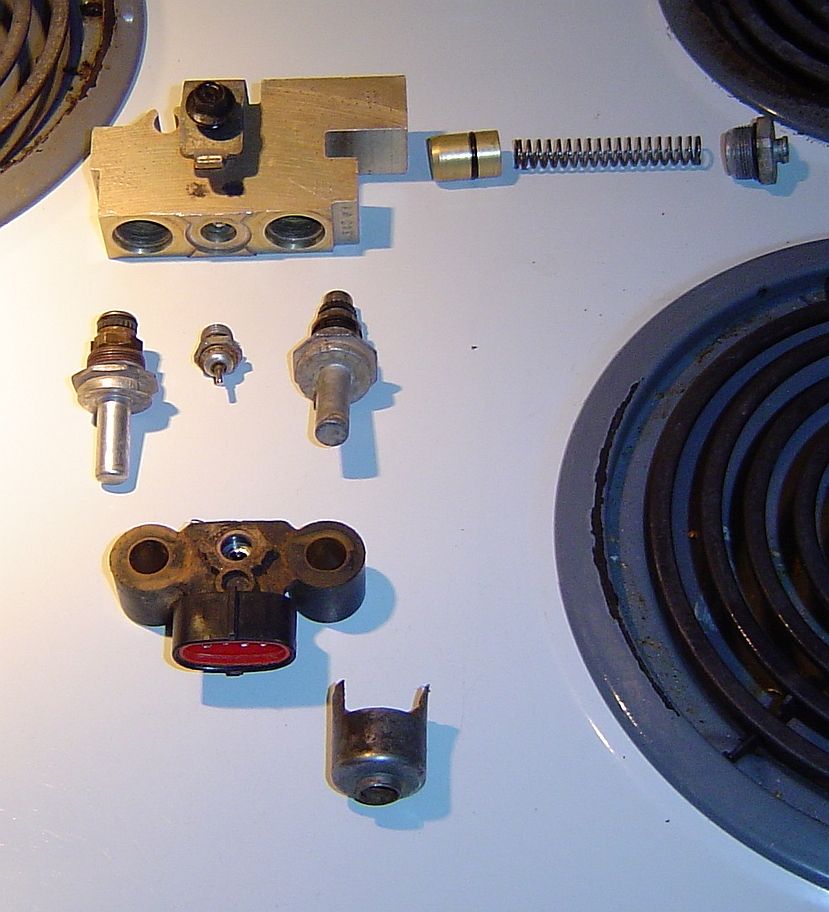 Even after cleaning all the gunk out. I could not get any fluid out of the rear port. An online search showed that a replacement was around $118.00
Now, I'm not a fan of RABS. I have never had a vehicle that it actually worked on, including this Ranger. The RABS light has been on since the day I bought it in 2000, but the rear brakes did still work back then. The truck sat for 3 years, and I only recently revived it.
With that in mind, and as an experiment, I decided to eliminate the Proportioning/RABS valve. A simple $2.00 flare union bridged the spot where it use to be.
Low and behold I have fluid to the back. After fixing a few clogged bleeders, I bled the system and took it for a test drive. As expected
(And unlike my Rear heavy FSB)
I have way to much bias to the rear.
But, I do have rear brakes!
So, my plan is to install a $40.00 adjustable proportioning valve to fix the bias problem. This will also allow me to adjust the bias for when I have a load on the rear, such as in the following pictures.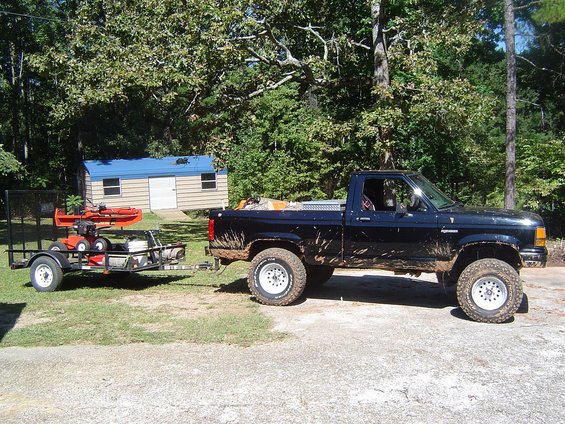 So....
Comments.

Questions?

Name calling