Joined

Jun 17, 2019
Messages

32
Reaction score

16
Points

8
Location
Vehicle Year

2017
Make / Model

Ford Ranger
Transmission

Automatic
I bought the car 2:nd hand and this is my first car I own. I am almost 60 years old and I know this sound crazy but I always lived in the center of a big city and had little use of a car, when living in Sweden. What I didnt know when I first looked to buy this car was that the guy I hade with me to help me, always dreamed of a car like this, and for that reason he did not ask all the right questions. All the original parts was not there any more so changing back (if or when I want) is not easy. And I know absolutely nothing about rims and tires.
I now want a set of wheels that not are off-road at all, but if I put on something like original wheels it will look totally crazy. National parks here are nice but most of them have terrible roads and I want to keep everything about the off road as it is, but have a set of wheels I can change to when I want to travel on motorways. So I look for rims that are 20-22" and tires that are almost the same hight, but not as wide as those I have. And of course are made only for warm weather, as there is either warm dry weather or warm wet weather all year....
Then when I go to a dealer and looking at rims they show me. But if they are made for a truck or not I don't know. So they can trick me into buying totally wrong stuff if they want. After that they show me 15 tires, looking a little different and some a Chinese made and European made and ask me what I want. And I stand there and feel like a idiot because I have no idea what to pick. I tried to read about tires online but just realised that this is much more then just look at the design.
Where do I go from here to get a grip of this whole matter and learn what I need to learn, before going back to any dealers?
Regards
Jacob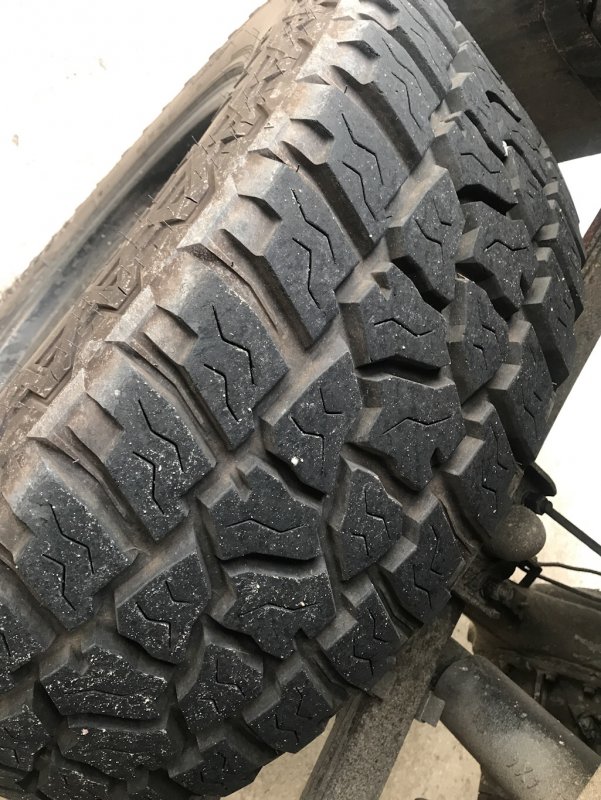 Last edited: