1988 Bronco II XLT
4.0
A4LD
BW1354 (manual coming soon)
8.8: 4.56, Aussie, RuffStuff Cover, disc brake swap
D35: 4.56, Aussie, C-Clip Elim, Manual Hubs
Suspension/Steering/Tires:
Custom Long Arms with Flex Joints
F250 Shock Towers with Bilstein 5150 Shocks
3.5" Early Bronco Coils
Jeep JKS Quick Disconnects
Superrunner Steering
VMS Drop Bracket on one side, Custom Bracket on the other
Rear is 2" Blocks and one extra leaf
Dynapro 285/75r16's
Procomp 8089's 16x8"
Bumpers/Armor/Recovery:
Custom Front Bumper
Smitty 8k winch
Custom Sliders
Custom Receiver Hitch with D-ring Hitch
Lighting:
LMC non-sealed Headlights
55watt HID hi/low Kit, 5000k
Lifetime Flood LEDs on the Bumper
SSR-10, 10" spot/flood combo on fair roller
VisionX LED Rock Light Kit
40" LED Strip Light for Dome Light
Audio:
Pioneer MVH-3200BT Headunit
Memphis PR 5x7's and 3.5" Mids
Streetedge Tweeters for Highs
Kicker CVR 10" in Custom "stealth" box
Alpine MRV-F450 5 Channel Amp
Other:
Yaesu FT-2500 2 meter ham radio with 5/8's wave antenna
Cobra 75 CB with 4' Firestick
Current Pics:
Mall Crawler Right? Gotta have a mall pic...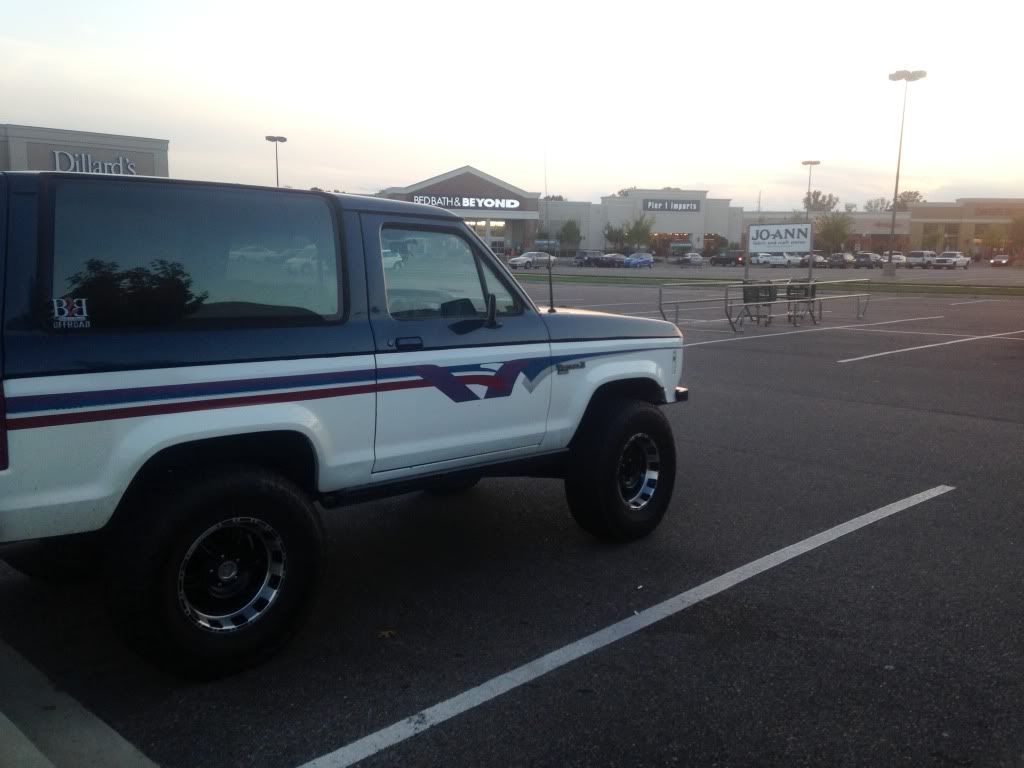 Poser Pic for a game on another forum before hitting the trails: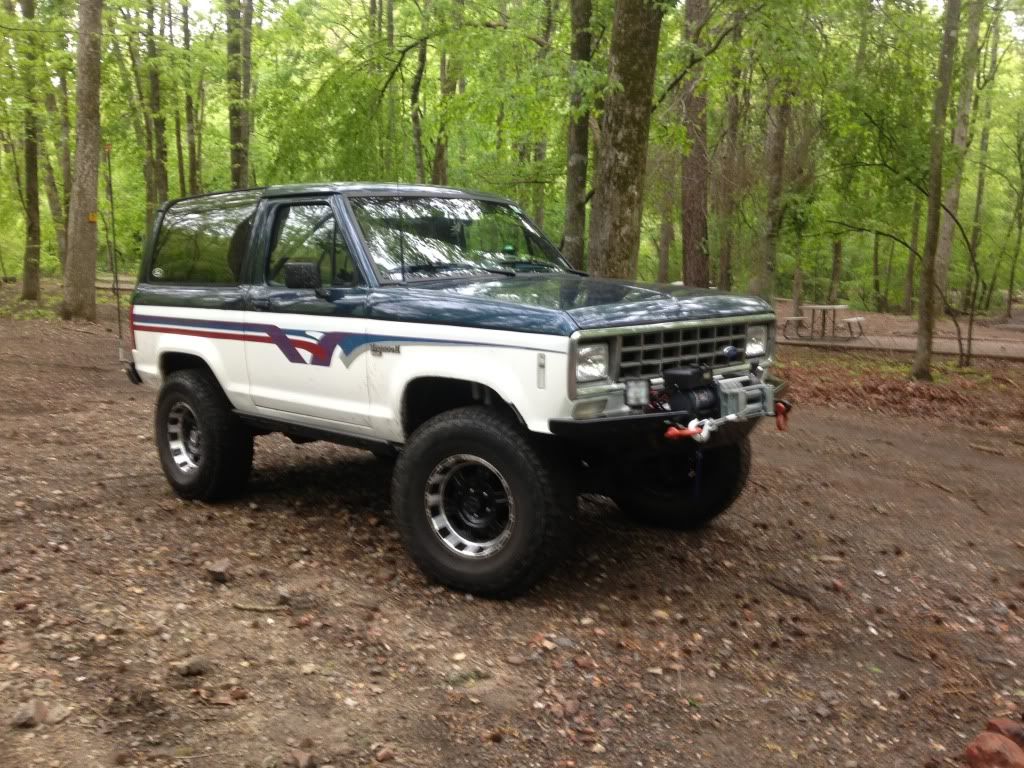 then we hit trails...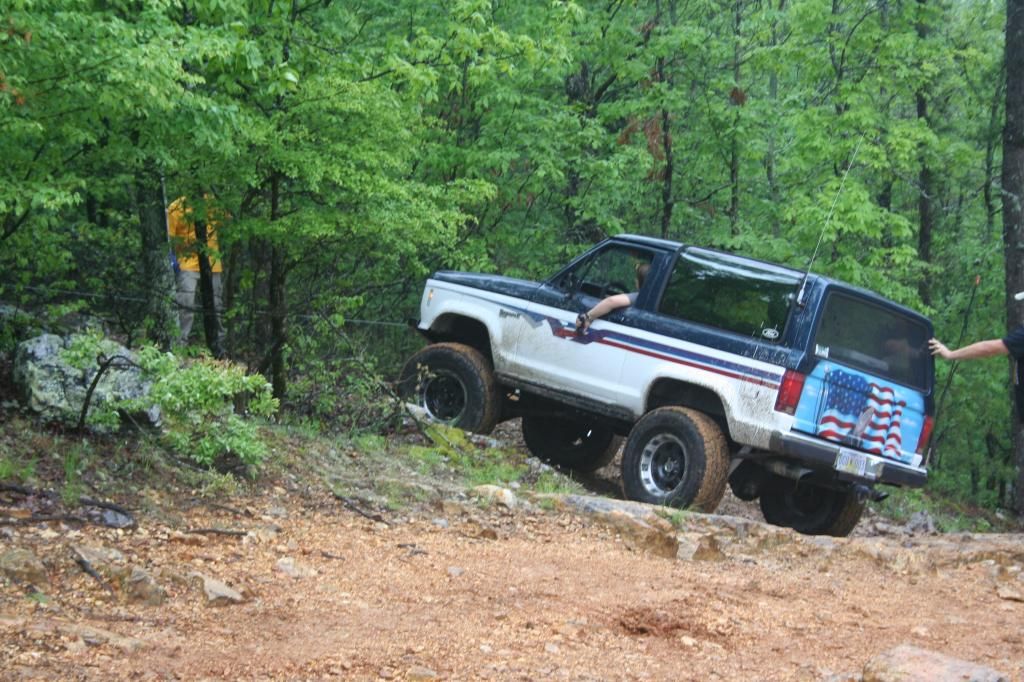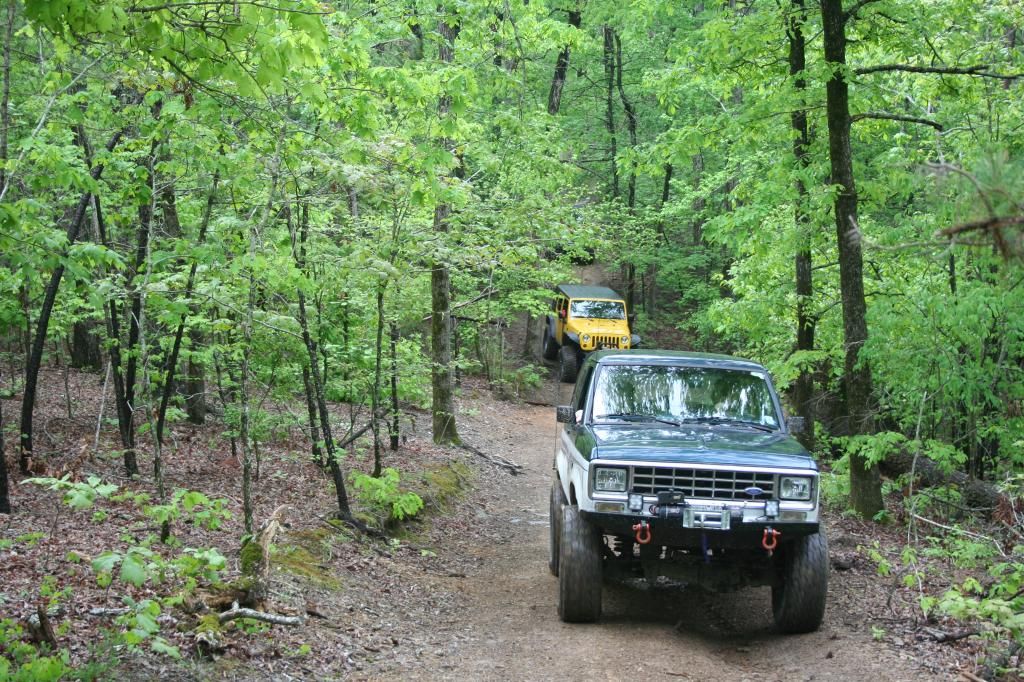 SSR-10" Installed on Winch Fair Roller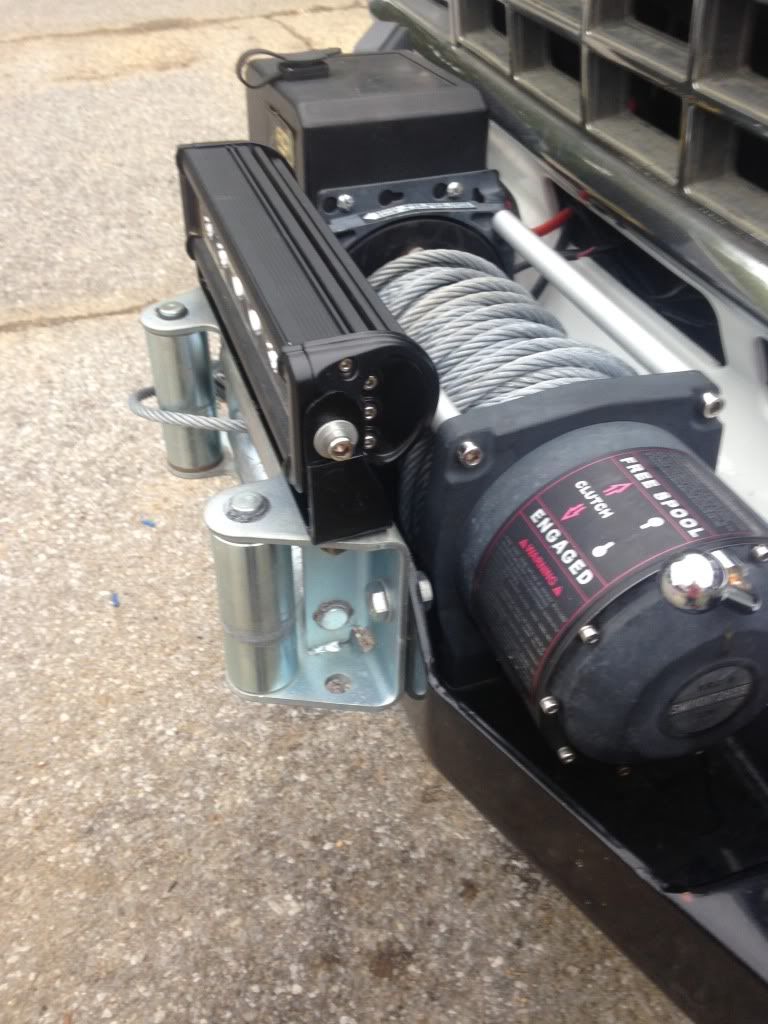 my love for the b2 started when my dad had an 86 when i was YOUNG, well it burnt due to an electrical fire. he replaced it with this 88. when he bought a ford f150 he sold it to my uncle. when i was 13 or 14 we bought it back for me, paid $500 for it. the trans was messed up. i'll try to dig up some pics of when we bought it. it had a custom paint job then, but all stock with the 2.9 and all. first lift was a homemade 2 inch body lift, when i could afford the RC i took the body lift out. Any pics with the EX's bullet hole rims are the stage one of my personal build with the body lift and others..
let me know your comments, no matter how big or small.
also, i am using my build thread to keep up with links to other threads i have started for info for myself
http://www.therangerstation.com/forums/showthread.php?t=92186
-roof rack and light placement
http://www.therangerstation.com/forums//showthread.php?p=643751
- d35 ttb or d30 jeep axle
Last edited: