Just some guy with a website
Administrator
Founder / Site Owner
Supporting Vendor
Article Contributor
TRS Technical Advisor
TRS Banner 2010-2011
TRS Banner 2012-2015
TRS 20th Anniversary
TRS Event Participant
GMRS Radio License
Joined

Aug 2, 2000
Messages

12,411
Reaction score

6,002
Points

113
Location
Vehicle Year

1996 / 2021
Make / Model

Ford Ranger
Engine Type

4.0 V6
Engine Size

4.0 / 2.3 Ecoboost
Transmission

Automatic
2WD / 4WD

4WD
Total Lift

6-inches
Tire Size

33x12.50x15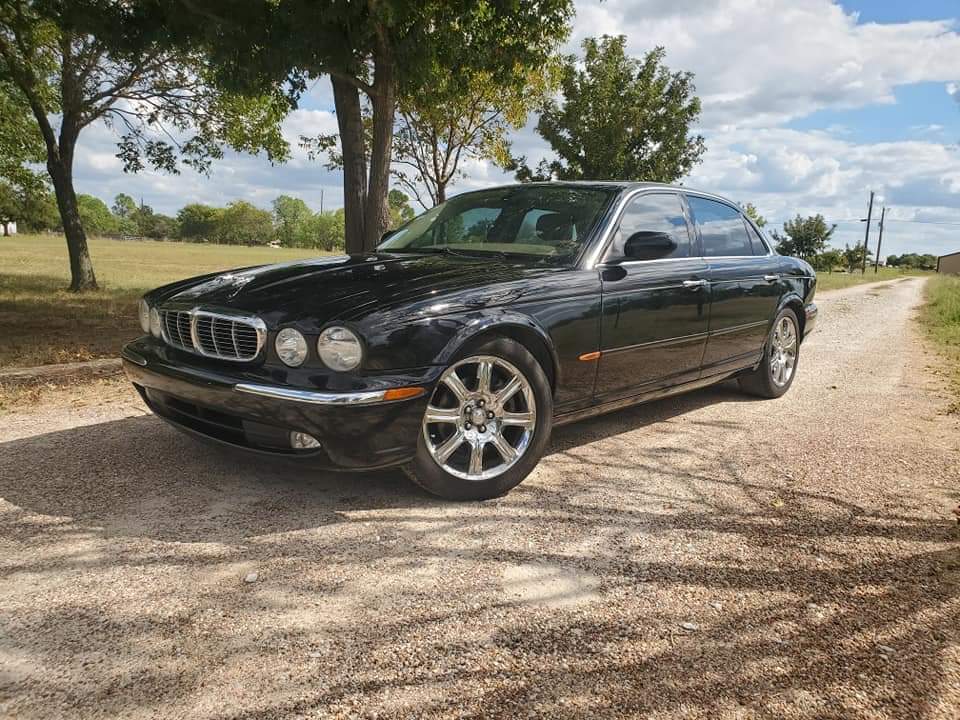 ​
I've been getting tired of driving my 2016 F-150 everywhere and putting miles on it, so I decided to find an older used car to drive once in a while. I looked for a Pontiac Grand Prix because I had owned several in the past, then looked at some BMW 550, 330, and 335's. I found an article online for 300 horsepower cars under $5k, and saw a Jaguar listed:
When you only have $5,000 to spend on a car, your options are pretty limited. You can either get a barely working, high-mileage Corolla, or maybe a Honda Pilot. Boring! I don't know about you…
ideal.media
I did a search online and found this 2005 Jaquar XJ8 listed for $3,900.
The seller told me that it had a check engine light due to a circuit low fuel pump code. The seller also said that the airbag light was on because of a bad clock spring in the steering wheel, and that the headliner was sagging.
I met the seller and took the car for a drive. Even though it has some issues it drove great.
Looking the car over I also noticed that the ballpoint in the upper control arms were wore out, as well as the struts to hold up the trunk lid.
I thought about the car over night and purchased it the next day for $3,500 which was the lowest value KBB put on the car. For the price I felt comfortable that I could get back whatever I spent in new parts.
Now that I have it I ordered (2) new upper control arms from Rock Auto for under $200 for the pair, about $35 for new trunk lid struts, and $240 for a new clock spring. I found used clock springs on ebay for $100, but decided to spend the money for a new one so I'm not replacing it again later.
The Jaguar is a 294 horsepower rear wheel drive sedan that was rated to do the 1/4 mile in 14.3 seconds and 0-60 in 5.9 seconds.
I think I want to replace the stock mufflers with either Flowmaster or Magnaflow's. I want it to sound like a performance car but not be obnoxious.
I also want to upgrade the headlights to LED and mount a pair of LED spotlights under the front bumper to light up the Texas 75 MPH 2-lane black top at night. I see a "Cannonball Run" car when I look at it.