Well-Known Member
Supporting Member
TRS Banner 2012-2015
Joined

Aug 6, 2007
Messages

3,318
Reaction score

904
Points

113
Location
Vehicle Year

1999
Make / Model

Ford
Engine Type

4.0 V6
Transmission

Automatic
2WD / 4WD

4WD
As title says I'm looking for wheel and tire ideas for my 99 Ranger. It's a dark gray metallic 4x4, though it will have a stance more like a stock 2wd when I get done with it. I am aware that my locking hubs will be an issue for wheel fitment, but I intend to get rid of them in favor of live axles in the near future, so treat it like you were working on a later 4x4 Ranger.
I'm looking to run a 17" or 18" wheel with a 29-30" tire. Currently got 16s with ~30" tire so fitment will be about the same.
On a spoked wheel, I tend to prefer equal to the number of lugs or some multiple of that. I'm open to straight or split spokes. I also tend to prefer "factory" wheels, though an aftermarket that looks like it belongs on a hotrod or truck would not be dismissed, just don't get too busy/flashy with the design. I might even be tempted away from Ford wheels and towards Dodge or Jeep.
Top of the list I'm considering are some sort of Mustang wheel as I know those will fit with little effort and readily available for the most part. The below are the particular designs I'm considering, but unsure how they would look with more tire around them.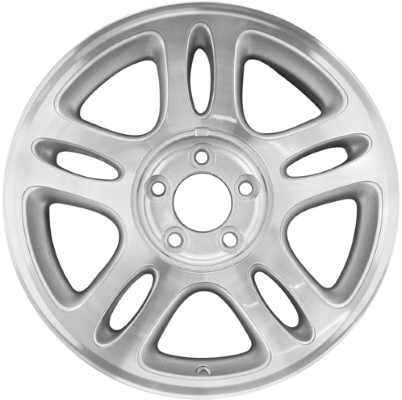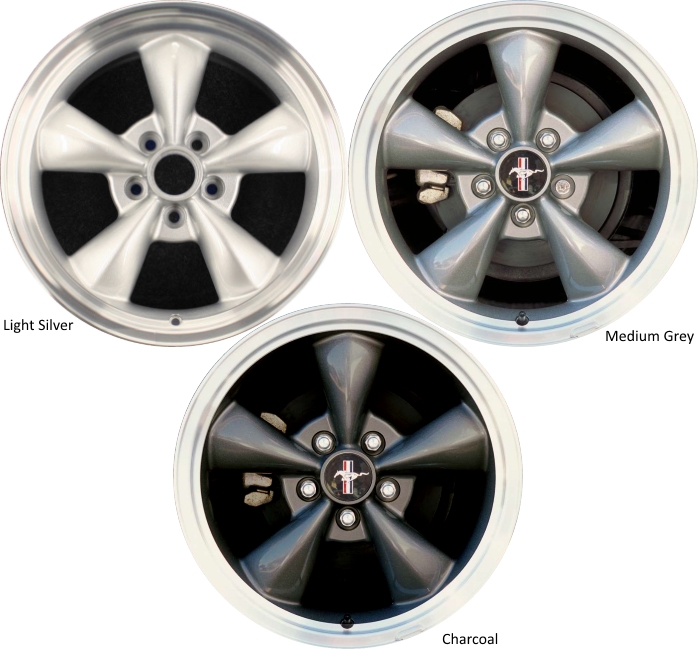 <<Charcoal, definitely charcoal if these.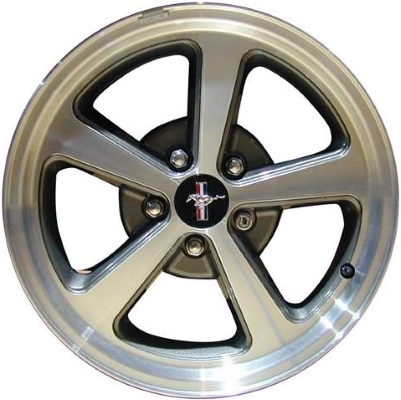 <<< Have a rough set of these Mach 1 wheels I was going to use on the lowered first gen. Still going to if that project ever progresses. Is two sets too many?
Or the FR500 which isn't so available in theused market, but the Rangers did get a similar styled 16" wheel towards then end and I've seen these with more rubber around them.
I'm not limiting myself to these, just the styles I'm familiar with that I know can fit a Ranger. Like I said, I'm open to other makes and models. If you have pictures of the wheel you are suggesting installed on a truck with a meaty tire thats even better.