Joined

Aug 6, 2007
Messages

1,590
Reaction score

13
Points

38
Age

31
Location
Vehicle Year

'93
Make / Model

Ford
Engine Size

4.0L
Transmission

Manual
Well, I'm far enough with my build, that I figure I'll post a build thread.
I've had a crew cab Ranger dream for a quite a few years now, and creeps back into my mind fairly often. With a few changes to life, I now work 3/4-12's (alternating 3 and 4 days off in a row!!) and no longer have someone to tell me to come inside from the garage! So, I decided to start my dream truck.
It's starting out with a 94 Mazda B4000, that I bought from a friend after it was rolled over, and thoroughly abused. Then I have a 95 or 96 regular cab parts truck that is donating the rear cab, and probably dash/ a few interior parts. The rest of the parts, excluding the extended cab parts truck I still need to find, are just parts I have laying around. I have a few parts, since the Mazda is my 10th RBV. I have another plan/ idea up my sleeve for later on, but I'm going to let everybody wonder (if you know me, and know what it is, don't spill the beans!) if somebody guesses it, I'll say it.
I've always told myself I'd never have a lifted street truck, but here I am building one... My "goal" is 3" body lift, 4-5" suspension, and 35's, and if funds allow it, it will get an 04+ nose to round off the "mini Superduty" look.
On to the pictures!!
Here's my photoshop of the goal, minus the color, and it will be a little lower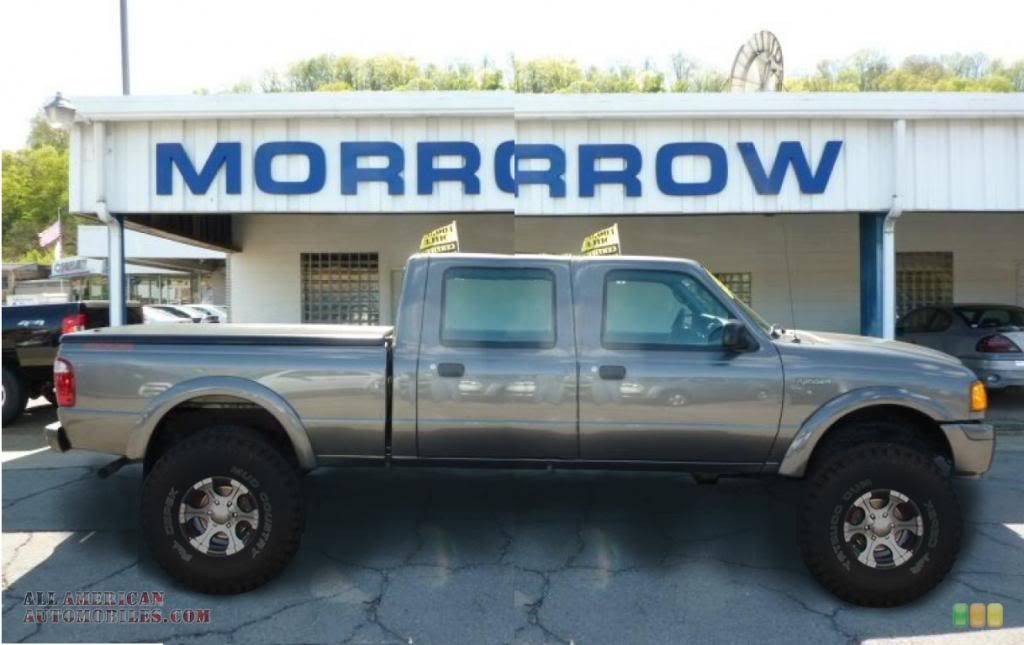 The starter truck: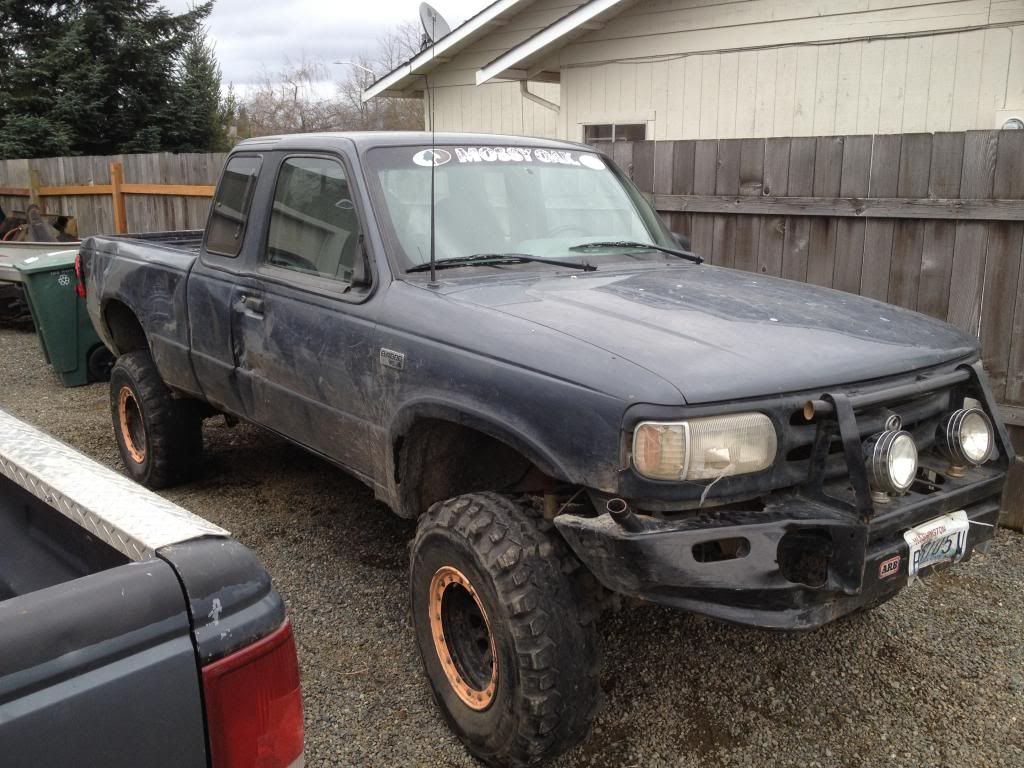 one parts truck
I started by cutting up 2 doors a couple months ago, just to make sure it was going to work.
Then I brought the Mazda in, and started pulling it apart, and getting the cab off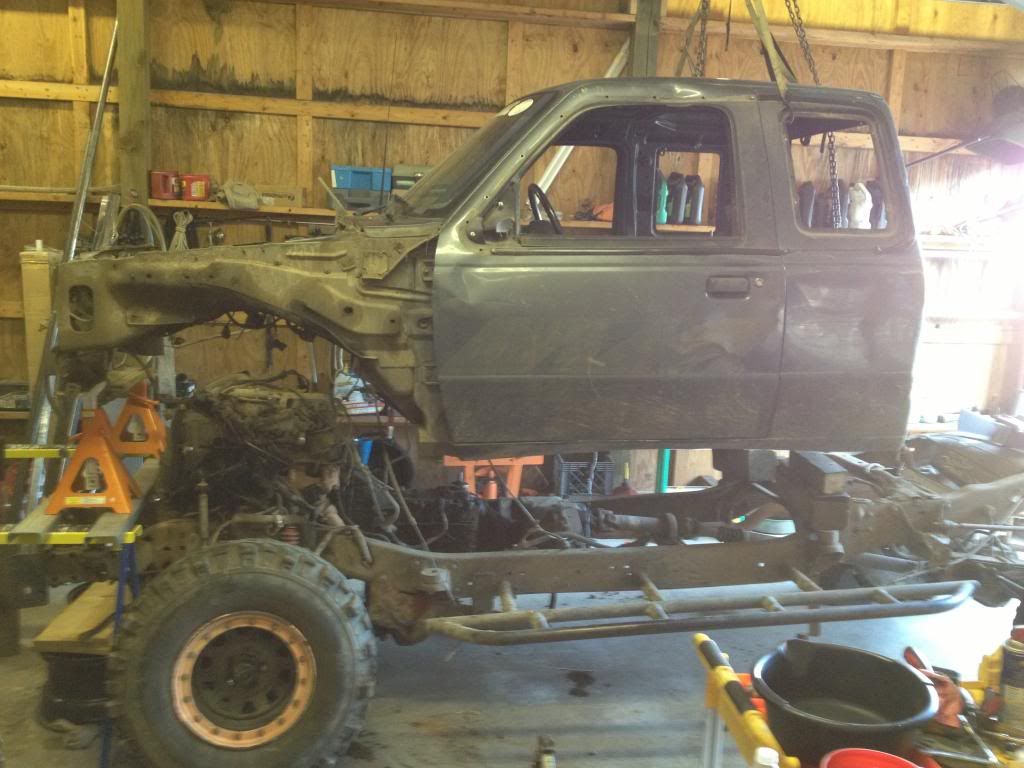 I realized I would be in the garage a lot, so I bought a mini fridge from a friend, to keep barly pop in
I pulled the trigger on the air hammer and sawzall a few times, and started getting the cab rough trimmed.
Next came the regular cab parts truck cab, which was already off the frame.
Then came rough trimming the front off of that cab, which leaves me with a core support for another Ranger, and the dash, which I'm going to try and put into the 4 door. If it doesn't work, its not the end of the world, I'd just like to have the newer dash and airbag/s.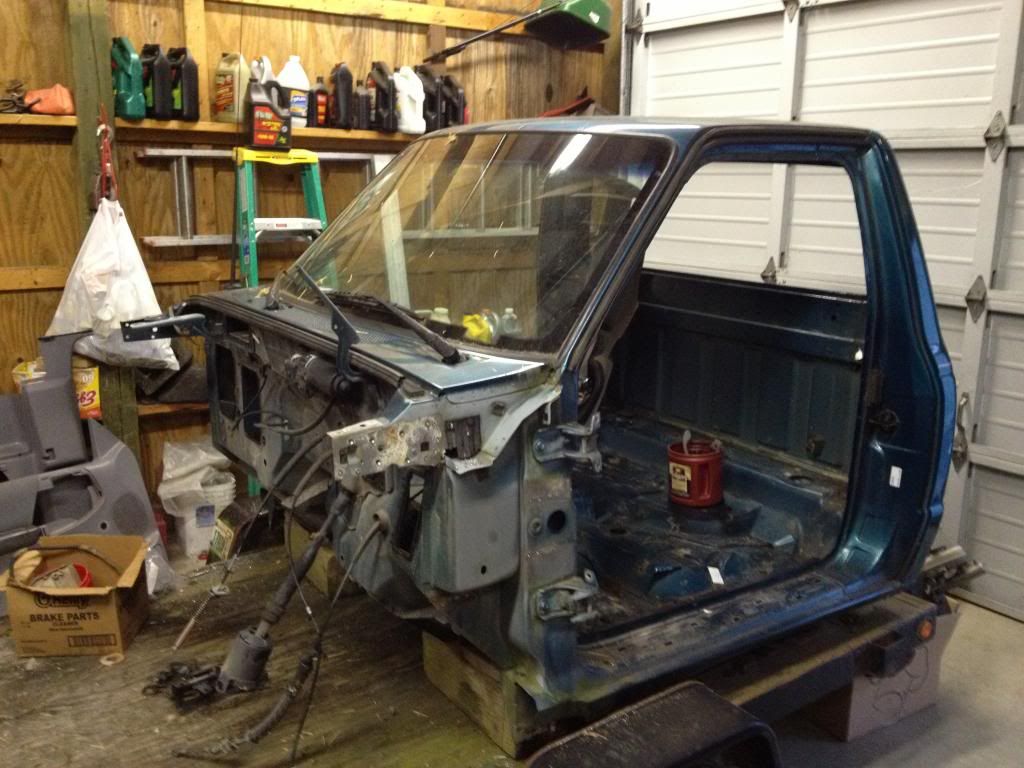 I scored a d30 for free from the same friend I bought the Mazda from. He said it blew up the spiders gears, but the cover hasn't been off yet. there's definitely something broke or striped, but it doesn't seem like an axle.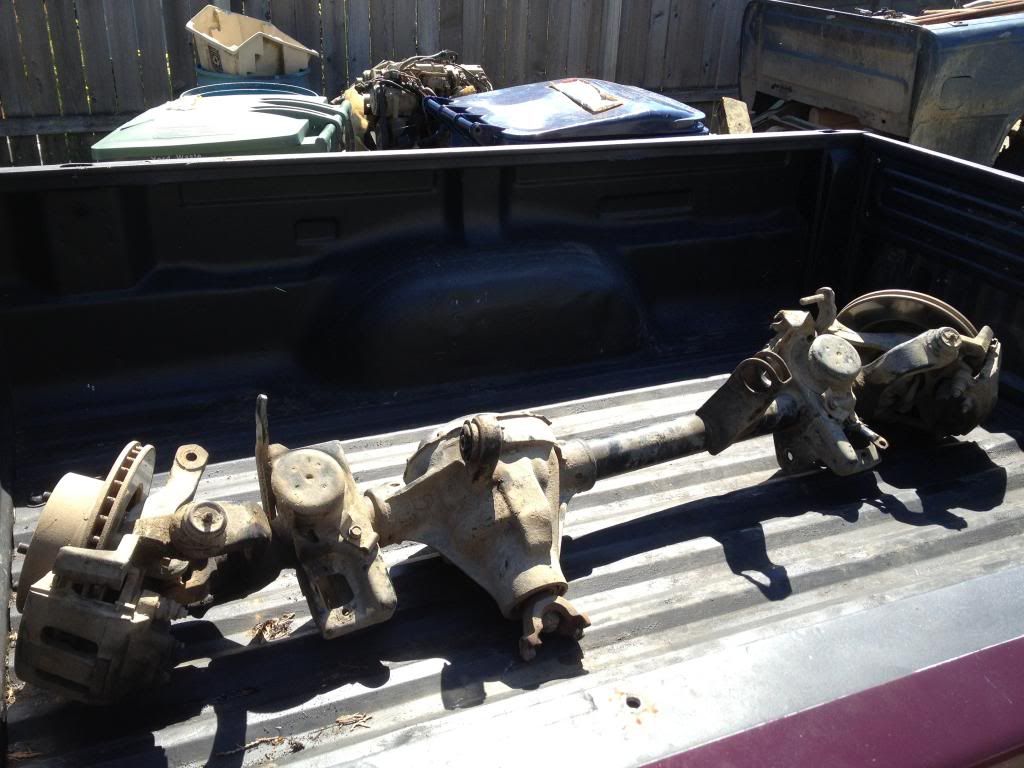 The cabs were rough trimmed enough to start sliding them together, and start further trimming.
And finally, where it sits as of today! The back door is justing held up with tie downs, so that I could tell how far the rear cab needed to come forward.
I'm not sure yet, for the gap at the top of the doors (3-4" at the top, narrowing to nothing around the body line), if I'm going to extend the front door like the photoshop, extend the rear door, or do a filler panel like a 90's 4 door F-250 would have. I'm leaning towards the filler panel.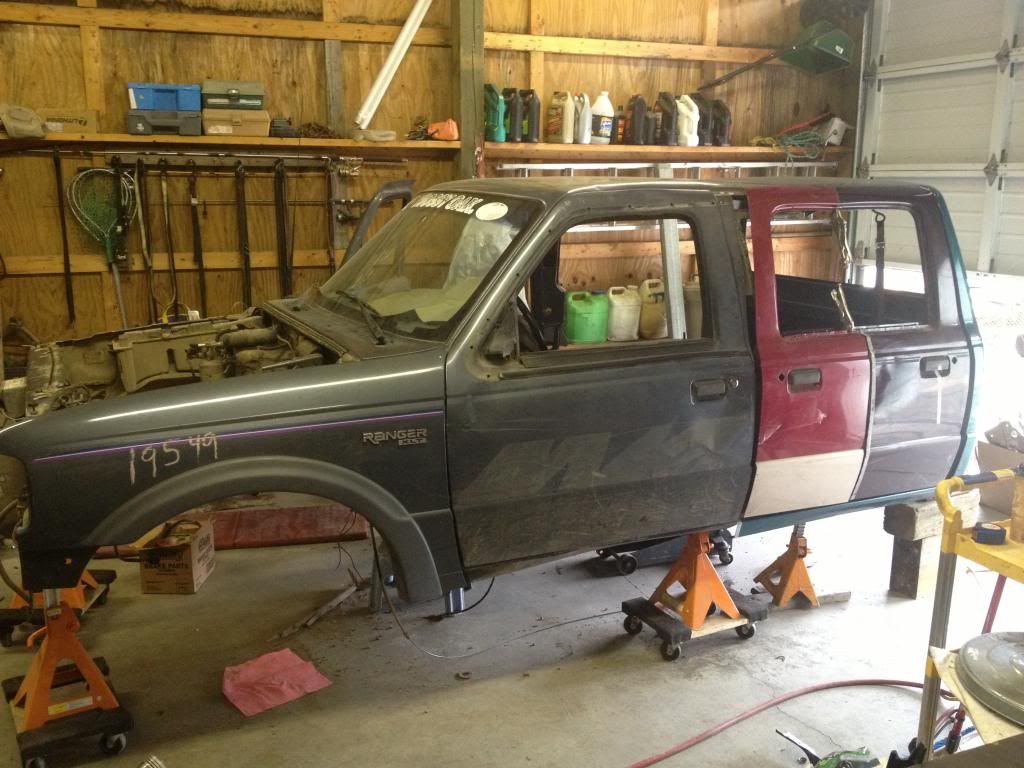 I'm almost to a stopping point until I find a cheap extended cab parts truck, because I need the rear part of the door jam, to for the back edge of the new B-pillar. I will also need the seats, possible the frame, and a few misc. interior parts. the Mazda frame is bent, but fixable, I'd just rather start with a straight one through.
Last edited: