Joined

Jul 6, 2008
Messages

203
Reaction score

12
Points

18
Location
Vehicle Year

1991
Make / Model

Ford
Engine Size

4.0
Transmission

Manual
Yes. Lots more. I fell behind on this thread. I ended up going back 3/8" on the axle. That is what I settled on. So it is 1 5/8" forward. I can go back forward with the helm joints if I want.
I ended up having to ditch the joints and upper bracket I used. I had to go with a more common 7/8"x14 threads. My machinist didn't have a set of taps to match up with the joints. Getting the taps was more than different joints. I was also able to go with an outside the frame upper bracket for more trackball length and a smaller width bracket to help with the tired clearance. I ended up making contact with the coils once they were in place with the upper trackball bracket so I had to trim it and move the hole up and in.
Here it is all welded in. I hadn't moved the hole yet.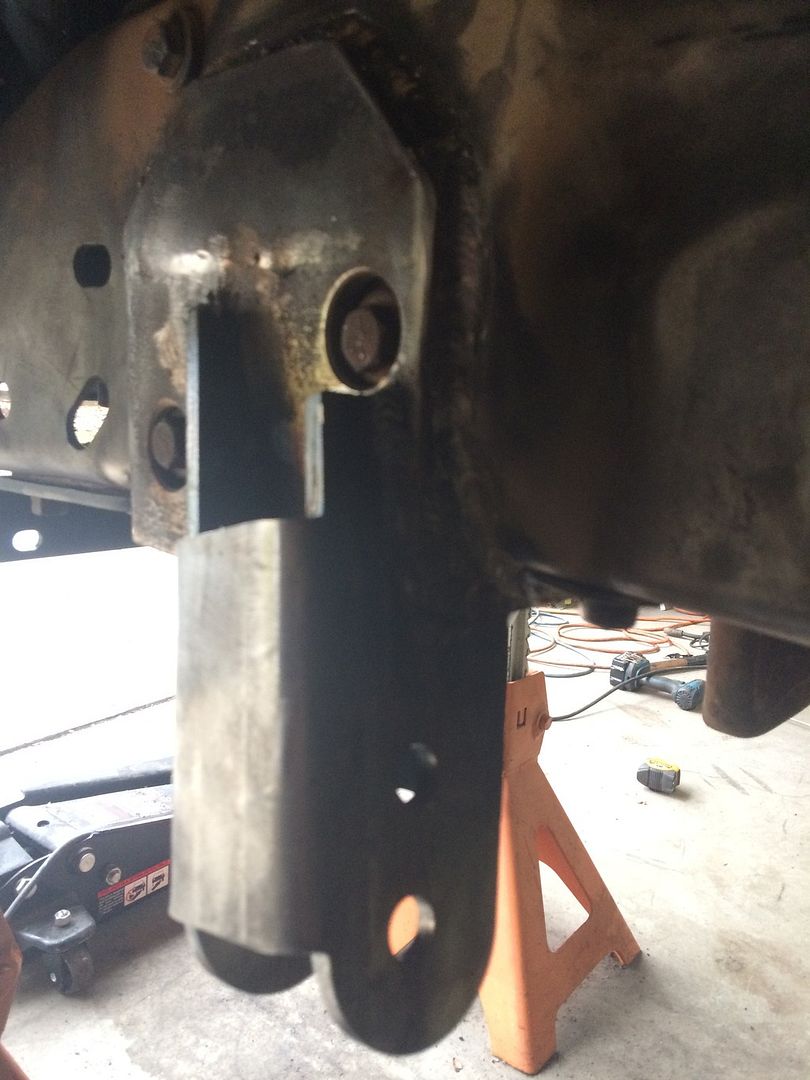 And with the coil bucket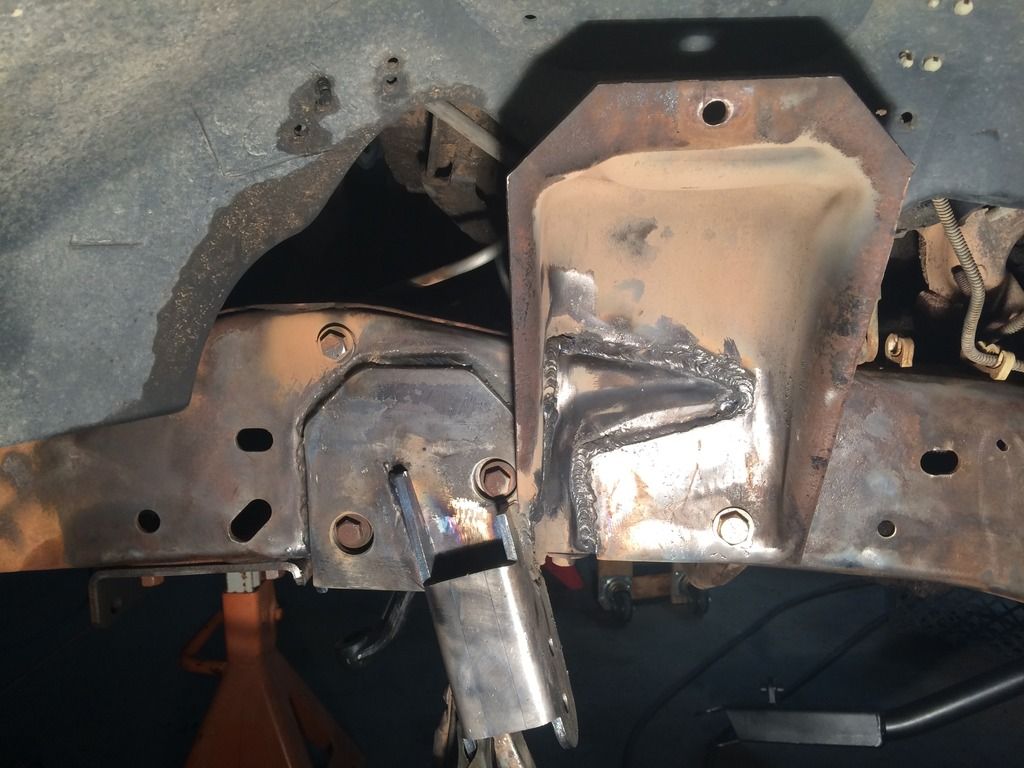 On the lower mount, I ended up slicing off the factory lower mount. It got me an extra inch of tracbar and it seemed to wear the c bushings in that spot on my buddies bronco.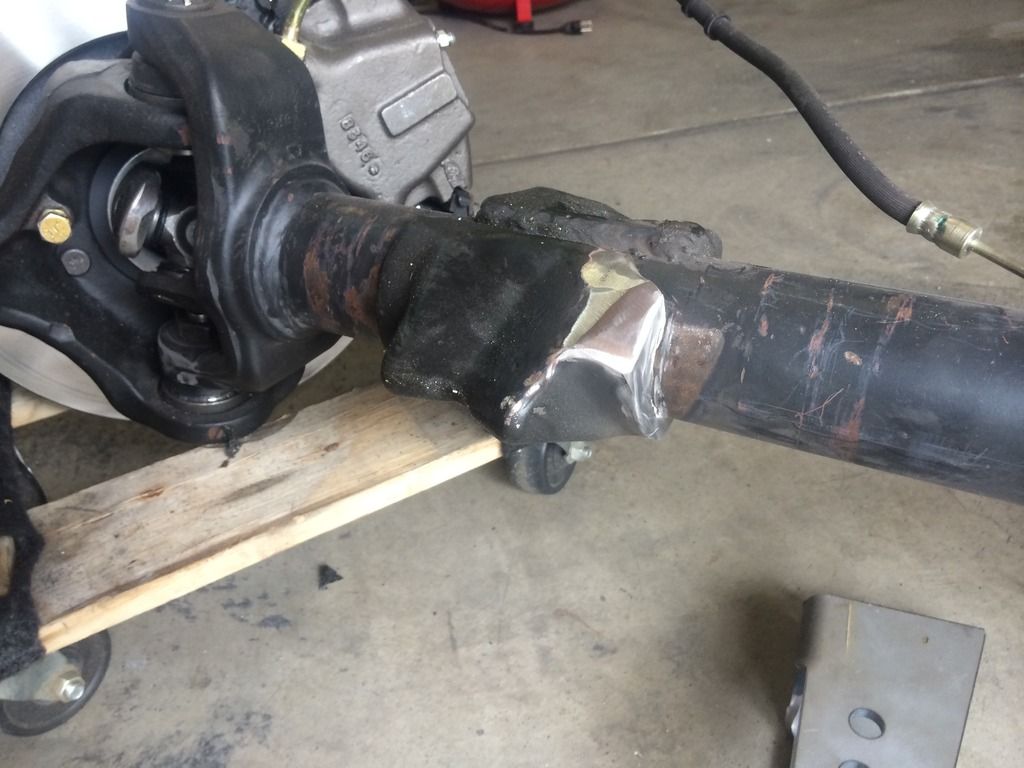 Coil to upper clearance: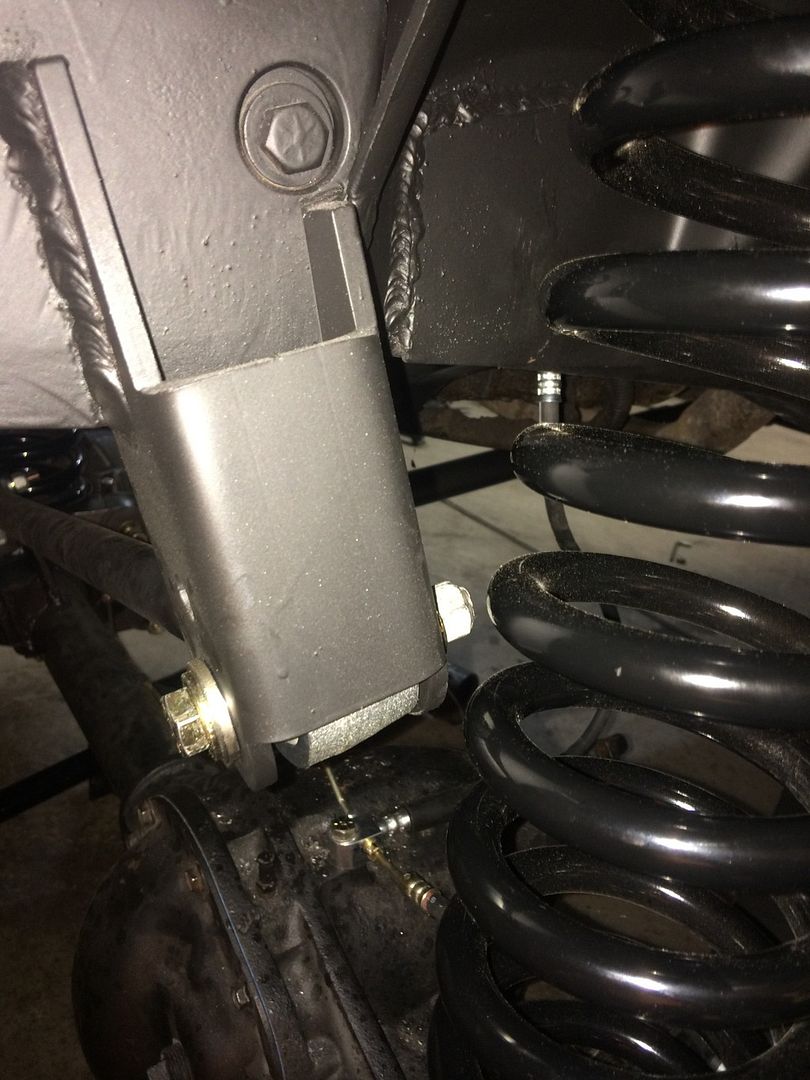 All welded up and painted up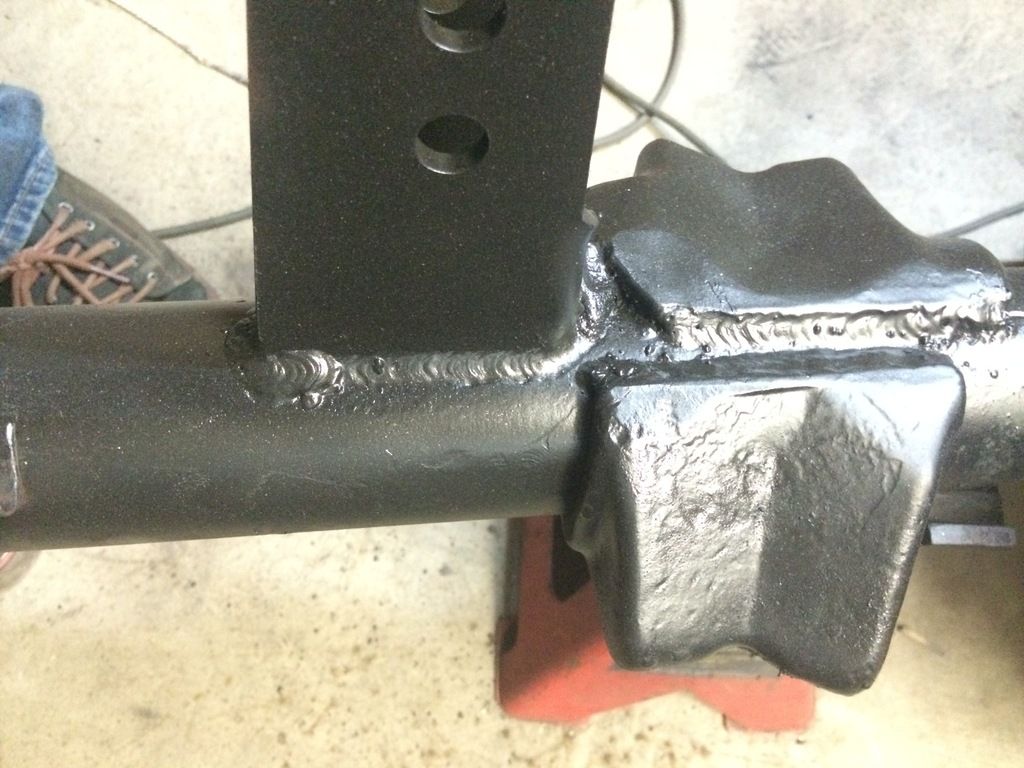 I had to trim the crossmember significantly so the track bar would clear. I reinforced it with a 1/4" piece of steel. I drilled some holes in it, and drilled some holes in the back lip and enlarged others. For Speed. LOL.
I had to build a crossmember for the tranny. IT was quite the process. I got my friend Matt to build me a poly bushing for the tranny on his plasma table.
I started by making some room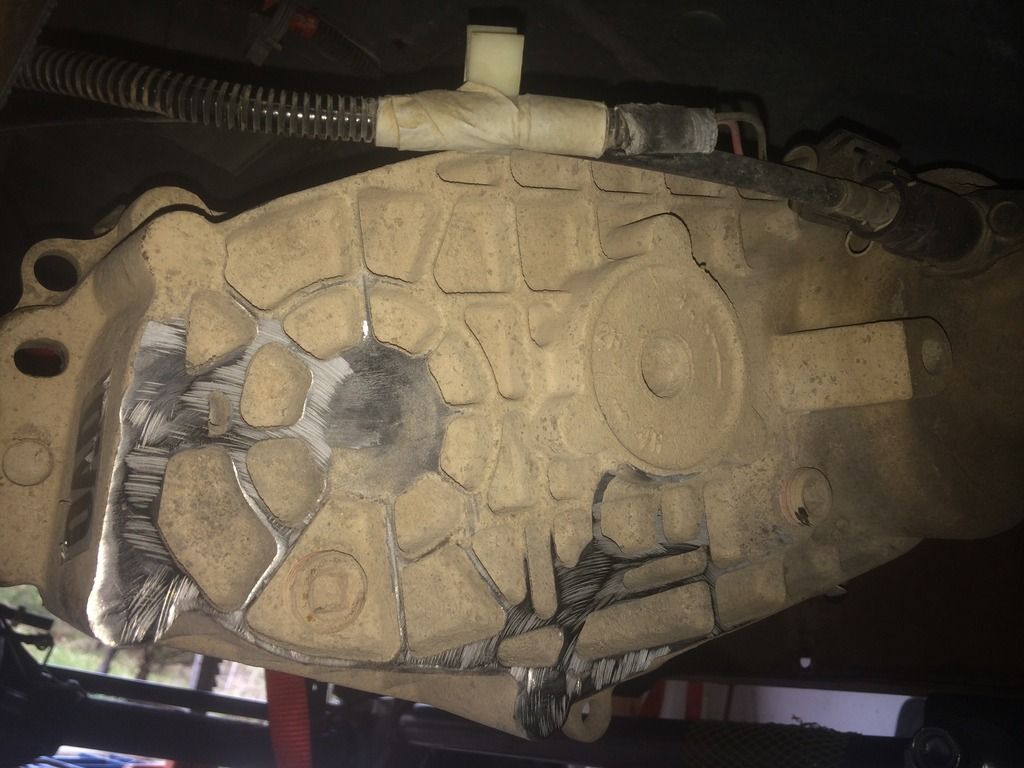 After much fitting and cutting and grinding this is what I came up with. The holes in the center are huge, but I added spacers to knock them back to 1/2" so they fit the bushing bolts tight.
From ballistic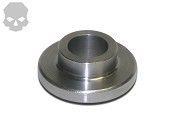 This allows me to stab them loose, then add the spacers and everything is tight.
Primed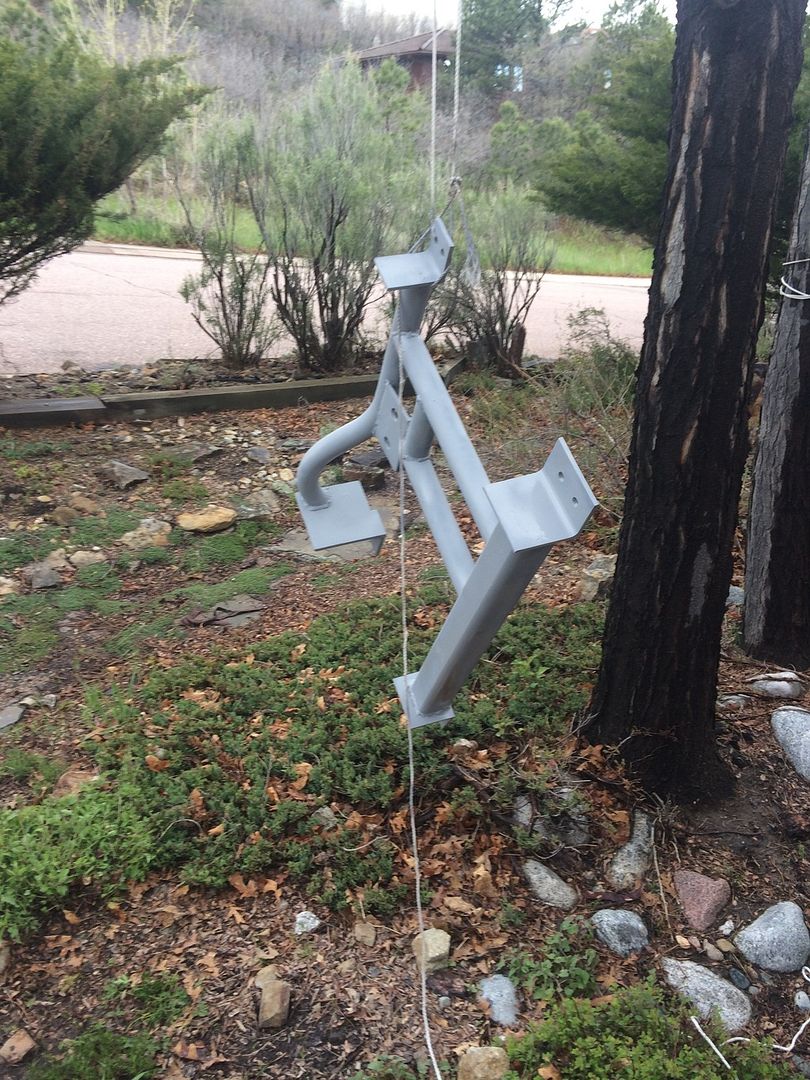 Painted with the bushing
Installed: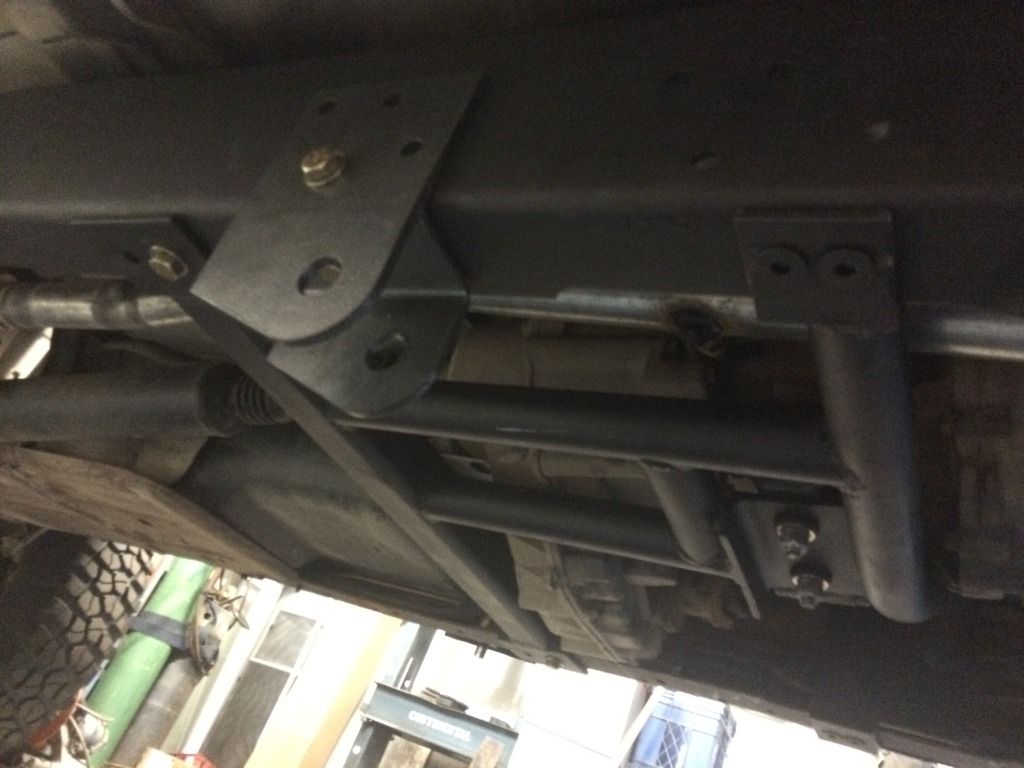 The front bolts are countersunk to clear the radius arms on compression.
Pretty flat belly, but not completely. (those radius arm mounts sure hang low). I may add a tcase skid later.
For the brakes, I ended up using a rear line from a 94f150 for the center line. I wanted to use the stocker one, but it was too short. I had to change the end on the passenger line to a 3/8". Small price to pay.