Just some guy with a website
Administrator
Founder / Site Owner
Supporting Vendor
Article Contributor
TRS Technical Advisor
TRS Banner 2010-2011
TRS Banner 2012-2015
TRS 20th Anniversary
TRS Event Participant
GMRS Radio License
Joined

Aug 2, 2000
Messages

12,851
Reaction score

7,158
Points

113
Location
Vehicle Year

1996 / 2021
Make / Model

Ford Ranger
Engine Type

4.0 V6
Engine Size

4.0 / 2.3 Ecoboost
Transmission

Automatic
2WD / 4WD

4WD
Total Lift

6-inches
Tire Size

33x12.50x15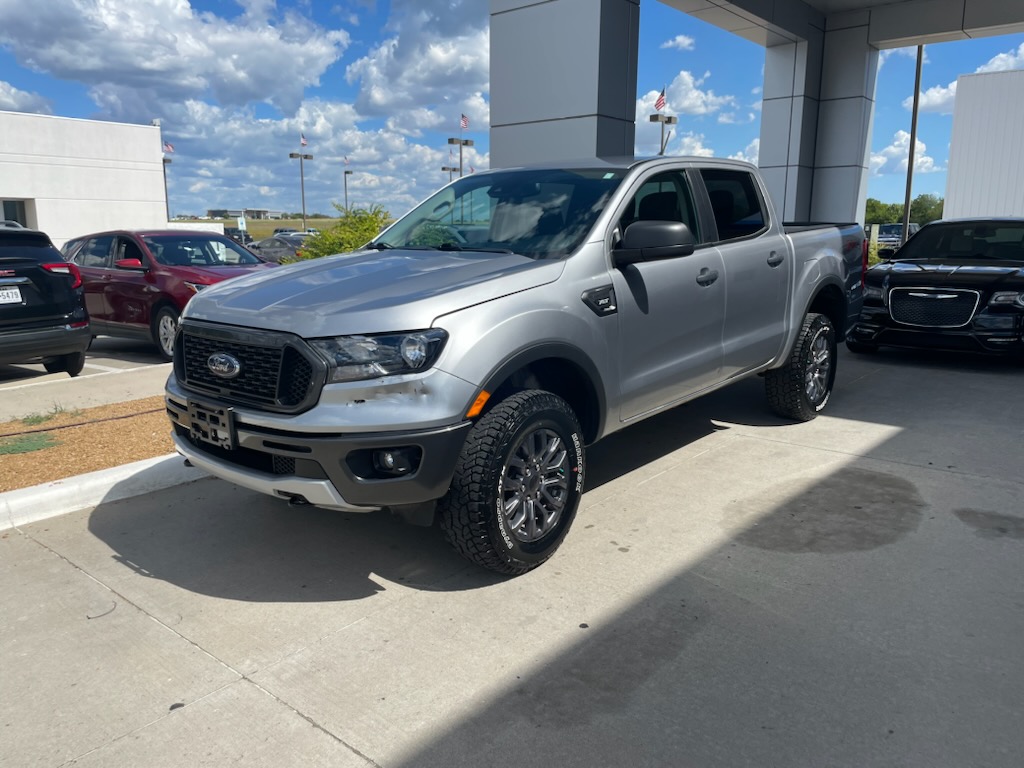 ​
I got screwed by Patriot Buick, Chevrolet GMC in Ardmore, Oklahoma.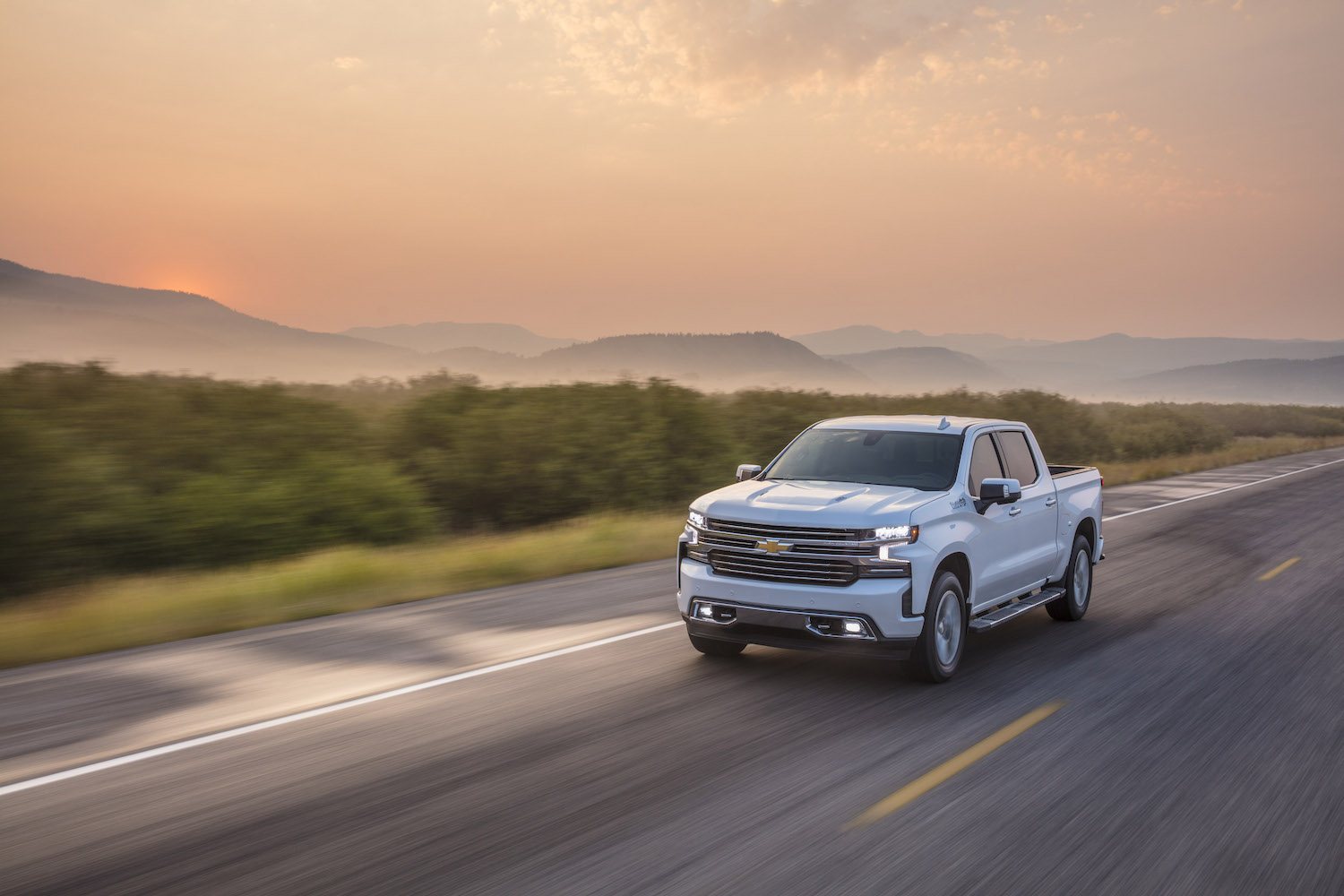 Patriot Chevrolet Buick GMC of Ardmore is a dealership in Ardmore, Oklahoma with a large inventory of vehicles for sale. Check out our inventory or contact us for more information!
I drove an hour up there to look at a 2021 Ford Ranger FX4 with 16,000 miles for $35,888.
I was there until after closing trying to make a deal. They were only going to give me $21k for my 2016 Ford F-150 and I owed $24k. I told them there was no way I was going to do a deal where I carried that much negative equity in to the deal. They called a car buyer that told them they'd by my F-150 for $23k. At this point I just need to get them to drop the Ranger $1k to make up the difference. It was after closing and I wanted to leave. They told me they could get my payment down to $550 a month. I told them I'd come back in the morning to finish the deal. In the meantime they were going to have the Ranger detailed when they opened in the morning.
I went back the following afternoon (9/21/22) to finish the deal. They told me my payment was going to be $569 a month and that the buyer backed out. The manager said he was still going to go through with the deal even though he was losing money on my F-150. I ignored that not really believing they would do a deal and take a loss. They probably got the Ranger for a lot less, or could get more for the F-150 than they said. They told me they were increasing what they were going to give me for my F-150 on the trade to make the deal.
I was deceived.
Dare I say lied to!!
I signed the papers with the understanding that the numbers were what was written as we were making the deal.
DON'T MAKE MY MISTAKE!!
After I got home I began looking the papers over more closely.
they changed the price of the Ranger to $39,452. That's $3,564 more. They basically added the negative equity to the price of the Ranger without telling me. My monthly payment will end up being $570 a month.
I looked up info on Oklahoma's laws and it looks like I'm stuck with it since I signed all the documents and took the vehicle.
I'm embarrassed to admit that I let this happen to me. Never had this happen. More importantly I want this to serve as a warning to others so it doesn't happen to them.
When the sales people are writing down numbers to make a deal, get that paper and take it with you into the finance department and make sure all of the numbers are correct.
This Ranger is suppose to be TRS-3. This is suppose to be my silver 25th anniversary Ranger for The Ranger Station. Unfortunately it's off to a bad start.
Also.....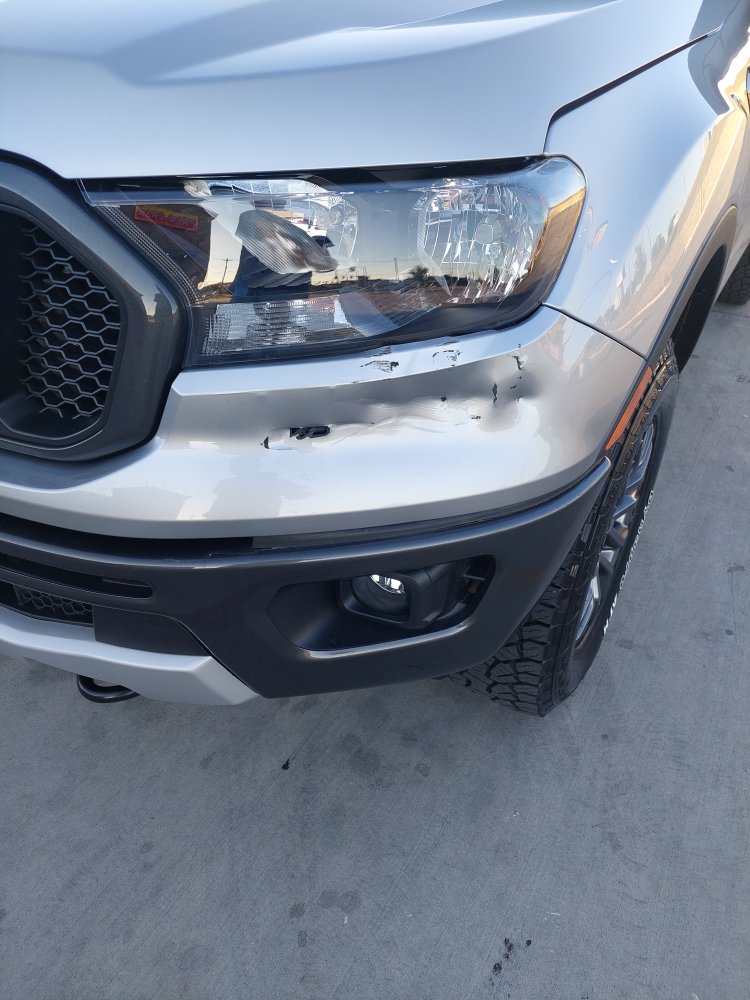 I knew that the Ranger needs a new plastic panel that goes between the headlights and the front bumper. This one actually has a hole torn in to it. I didn't mind because I thought I was getting a good deal. If anyone has access to one of these or can get me one please let me know.
I started The Ranger Station 23-years ago. I've never owned a new Ranger. I figured I'd done enough for the Ranger community that it was finally time to treat myself to a new(ish) Ranger. I was looking forward to this. I know, I sound pouty. I got shafted. Maybe I can get some donations from the aftermarket to make up for it.
Meanwhile......
If you're in Oklahoma or north Texas please stay away from this dealership.