Hi guys,
My name is Enzo, 23yo from France.
I'm the new owner of this Ranger "Splash" 1995 since november 2018, 2.3l SOHC in, imported from Canada a fews years ago.
It's been paint by an old owner, who just destroy the look of it... Hate dat look but well... It's on now. It was Yellow basically
Actually no more rollbar, black band on top of the windshield, no more added lights.
I do have fews issues with.. some electronics problems from the owner before me who was a real a**hole, the chassis is a little bit bent, but it doesn't change the way the truck ride, so I think i'll let it like that. It will cost me more than the price I bought the truck to get the chassis fixed (from behind you can see the right side of the bed is lower, pic on)
If someone know how I could get my tailgate centered?
Anyway still a good (slow) truck with a look I really like. European trucks are so ugly, I've always loved american car, the look, the sound. It's a little dream I bought.
Sorry if I do mistake with my English, I don't use a Translator.
This was the day I add it back home: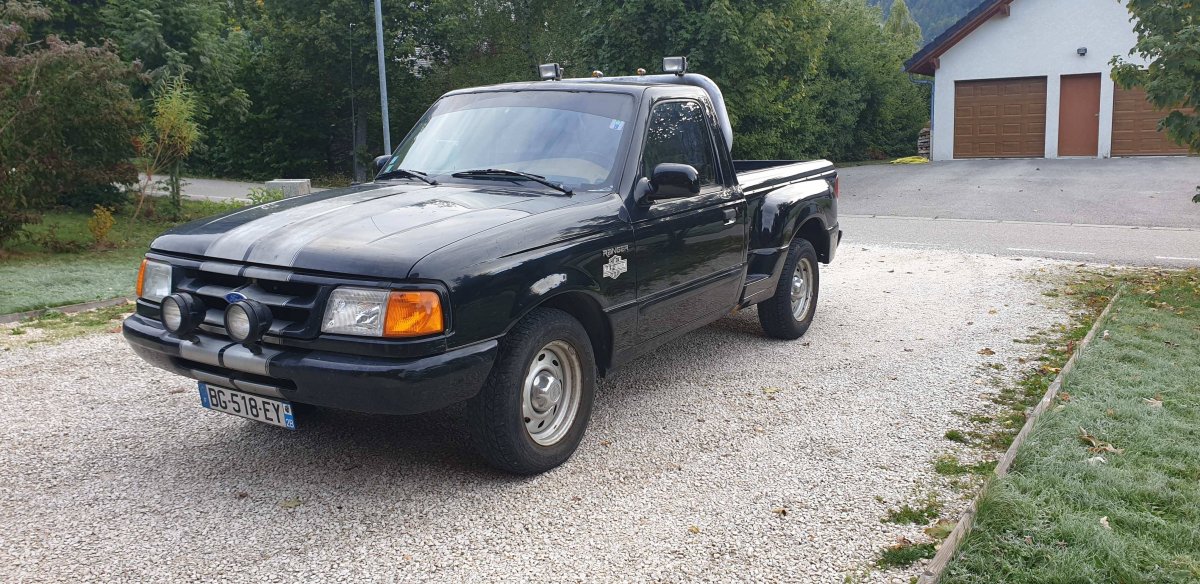 Unflat bed ahah