Hey everyone. I've exhausted myself trying to find and order the right U-Joints, and when i finally thought I got it right, they were wrong. So to try and avoid another incorrect order could someone please give me a hand with getting these sizes right. Attached are pictures of the driveshaft(s) and measurements of the yolks. I ordered two moog superstrength 269's. That was from what i could understand, the correct ones for at least two of these ones on the driveshaft. When I hold them up to the existing ones (while mounted), the caps extend far beyond the existing ones. So i assumed they're wrong, but it just occurred to me that maybe they compress a lot?
It looks like the far ends should be the same size U-joint, and the center one w flange style bolts near the support bracket is a bit smaller.
Truck is 4WD, 1988. Driveshaft size is 2.5", and wheel base is 125". Any help would be greatly appreciated to get these three replaced. Thank you!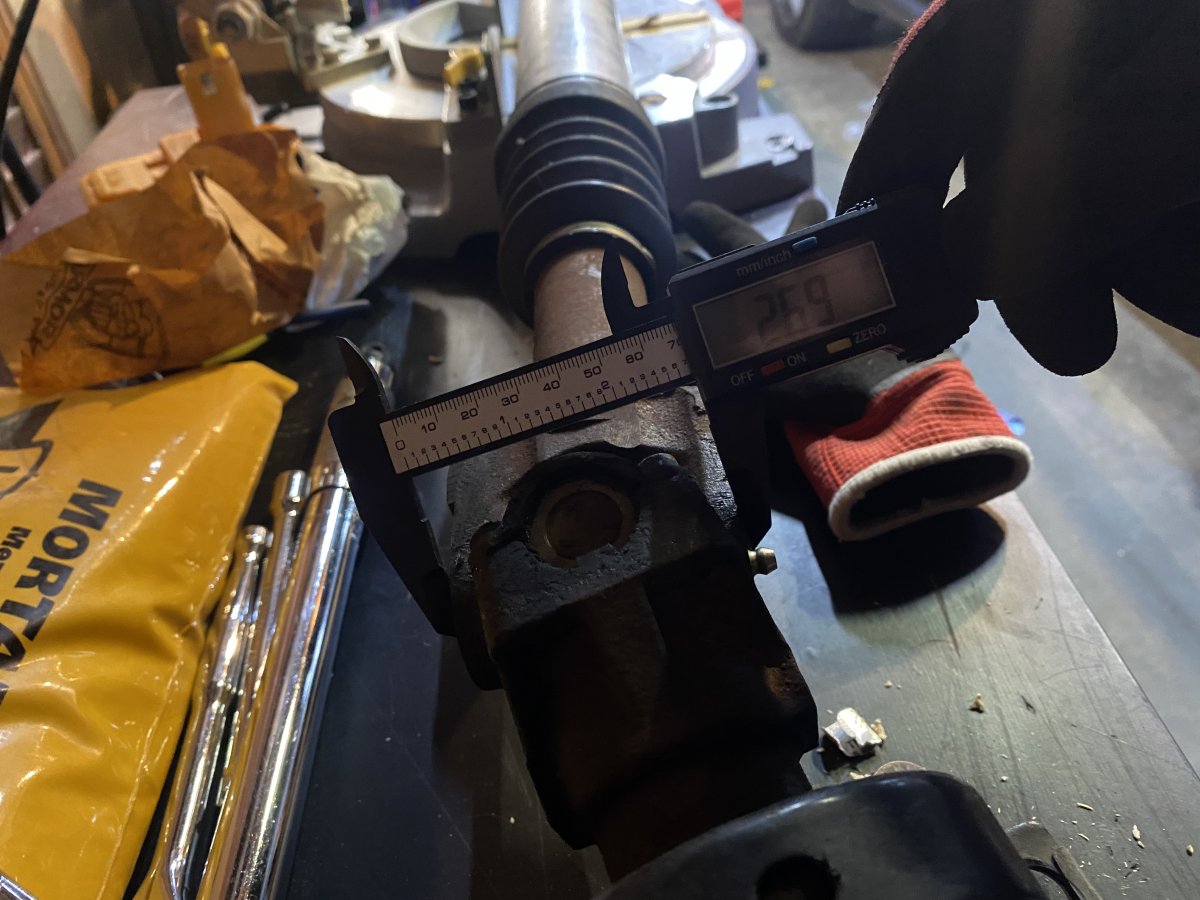 Last edited: