Joined

Aug 6, 2007
Messages

842
Reaction score

4
Points

18
Age

41
Location
Vehicle Year

1989/
1972
Make / Model

Ford/
Fordzuki
Engine Size

2.9/2.3
Transmission

Manual
We were headed out to Tahuya today, and ended up turning back because of the snow. So I gave a buddy a call, and headed over to his place for some backyard wheeling.

It started out all inocent like, crawling through a hole his son had dug, and playing around a little in the mud. Then I found a nice hillclimb to cut in. It started as sticker bushes over the whole side of the hill, and after romping up into it a few times, I found a real nice line up the hill, and started making runs at it. The line I was going for you had to head up to the right, then the hill would kind of throw the front over to the left, and you could romp up to about 3/4s of the way up, then there was a dip or ledge that the front tires drop into, and up and over the top. Well, it was nasty slimey mud as the day went on, raining off and on, and hailing at times. I had gotten up 3/4s of the way so many times, but the carb would start cutting out at the top, so I'd have to roll it back down and make another attempt.

Well, after thinking about it for a minute, and by now REALLY wanting to make it up this hill, I realized I was very low on gas, and every time I'd get vert, the pickup would run dry.

So I sent my buddies son to the store for a fiver of gas, and got back to it when he got back. Well, it was getting really sloppy now, but I had to take another try at it.......
I'll let the pics explain the rest....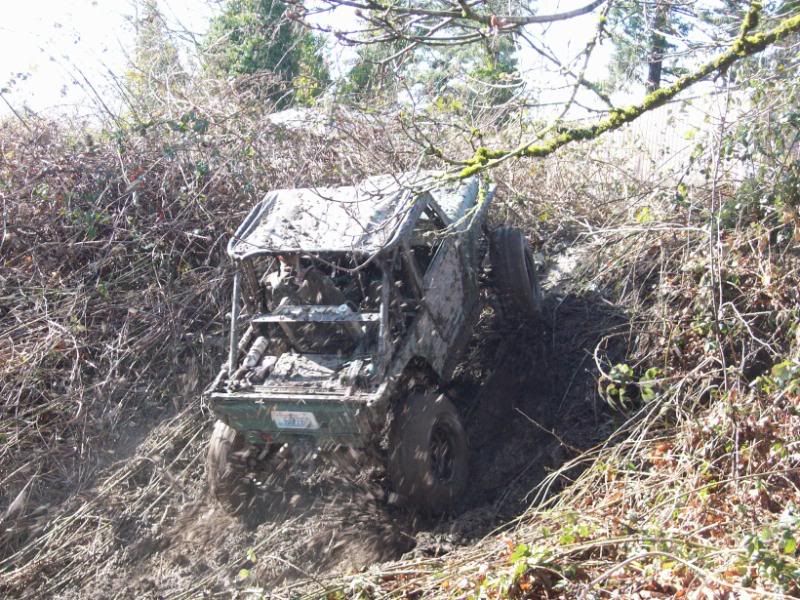 Right about here is where it started.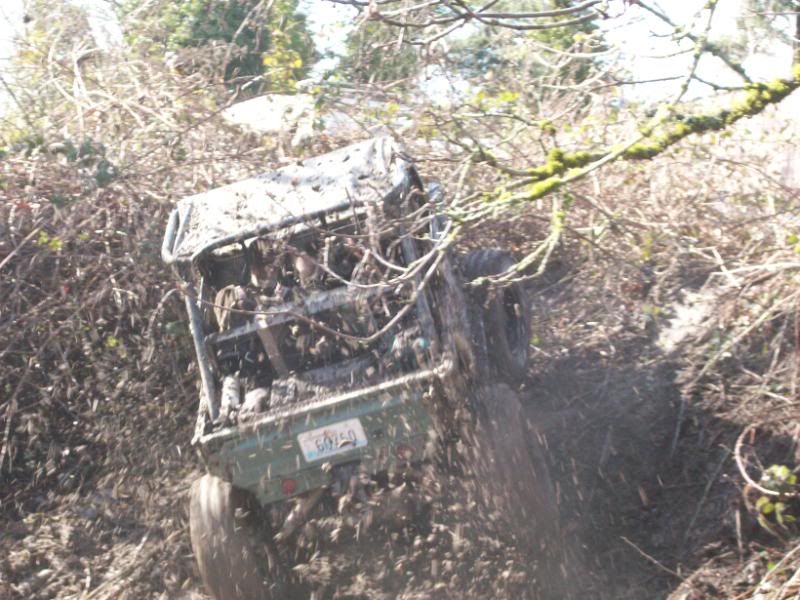 Hit it a little hard, and instead of a little bump to the left, it swung the front end HARD to the left.