11/2014 OTOTM Winner
OTOTM Winner
TRS Banner 2012-2015
Joined

Mar 14, 2013
Messages

1,834
Reaction score

42
Points

48
Location
Vehicle Year

2007
Make / Model

Ford
Engine Type

4.0 V6
Engine Size

4.0L SOHC
Transmission

Automatic
2WD / 4WD

2WD
Tire Size

31
My credo

I need more sleep.
As some of you know I recently got my pilots license, well so far my planes been grounded getting IFR certified and some things are being worked on. (I get to be the test pilot again.) But recently my grandpa picked up a new plane. Now I've gotten to privilege to fly some cool planes, A Pietenpol Air Camper 75% scale of a DH-82 Tiger Moth and I've been working on getting proficient in the Cessna 180, and I might fly the Boredom Fighter (75% scale of a WW1 SPAD) even though it spooks me.
But out of the list of planes I want to fly I can check on off the list.
I present a real warbird a Taylorcraft L-2A.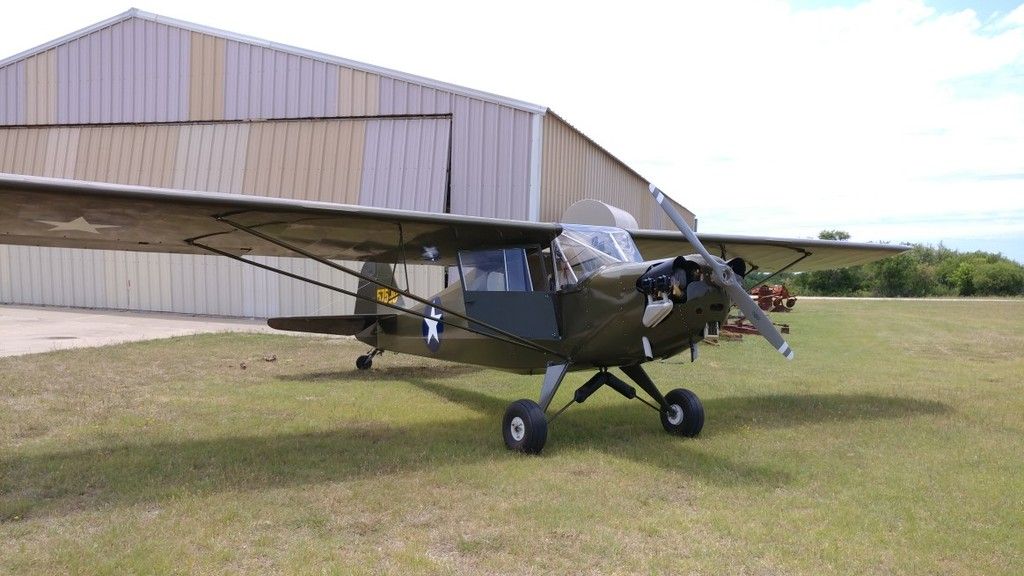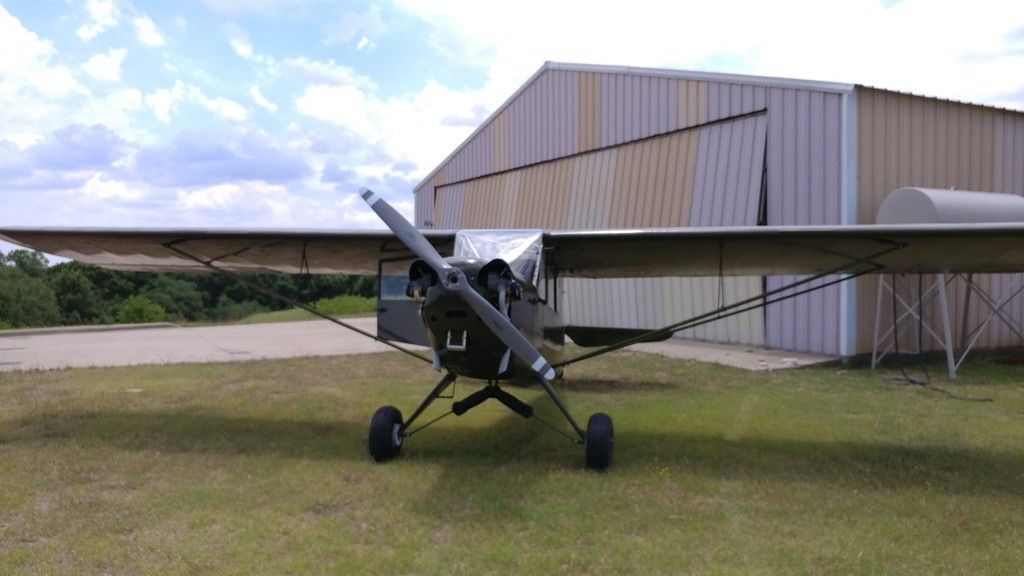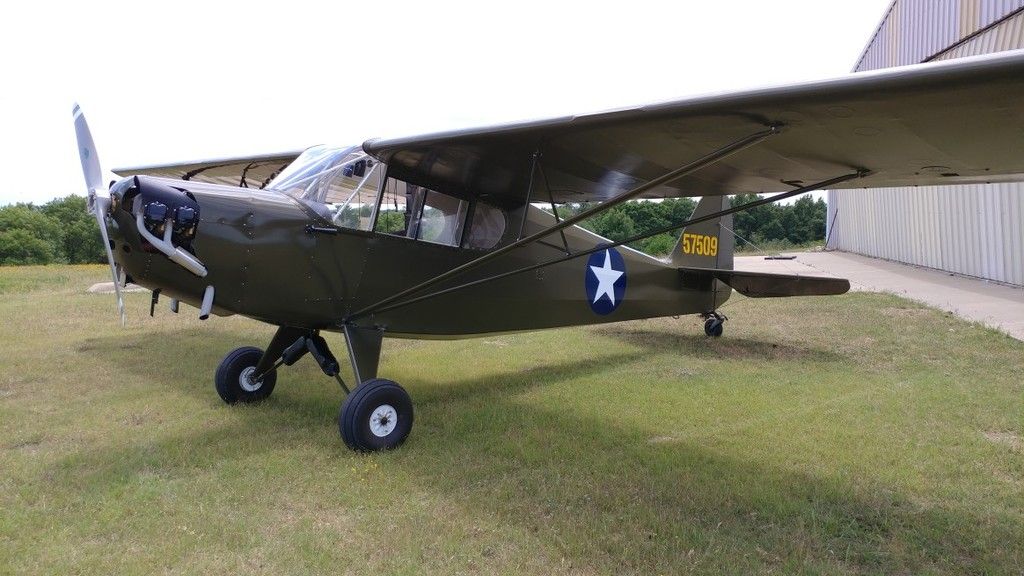 Now I'm still sourcing some military records on this plane, it was built on May 7, 1943 as an L-2A the log book were lost somewhere in in 45, so that's where they begin. However I have the major alteration forms that show it was modified to look the way it is. The L-2A has a glass rear window, and this was converted to become more like a civilian DC-65 or the L-2 (YO-57), (FAA civillian designation DCO-65), it has the engine upgraded from the C-65 to a C-95 I believe. So it'can get off the ground in 100FT or less.
I've always wanted to fly a WW2 aircraft, and I do love cubs (Piper cubs were modified Taylorcrafts) and its cool to fly a piece of history. Being a history major its really fun.
We flew it back from Minnesota, having no experience I flew it from the back,
I brought my IPad with Foreflight so it was really nice. (And I must say its roomy in the back.) You can also move the seat for observation however with no rear window and desk its kinda no fun.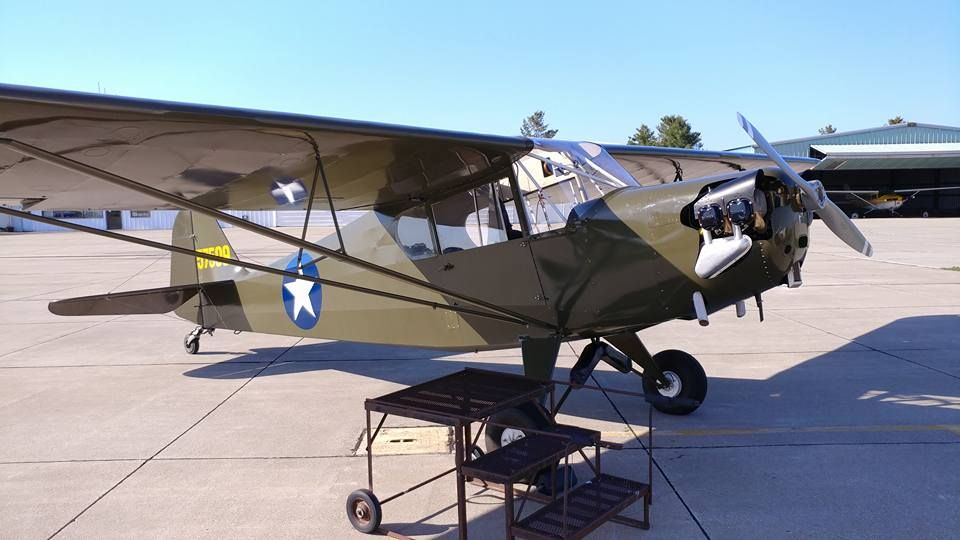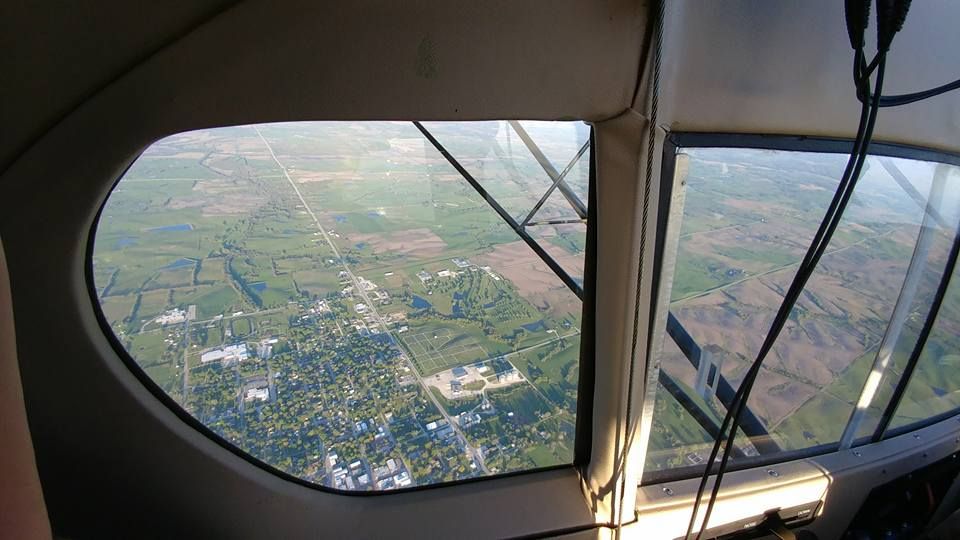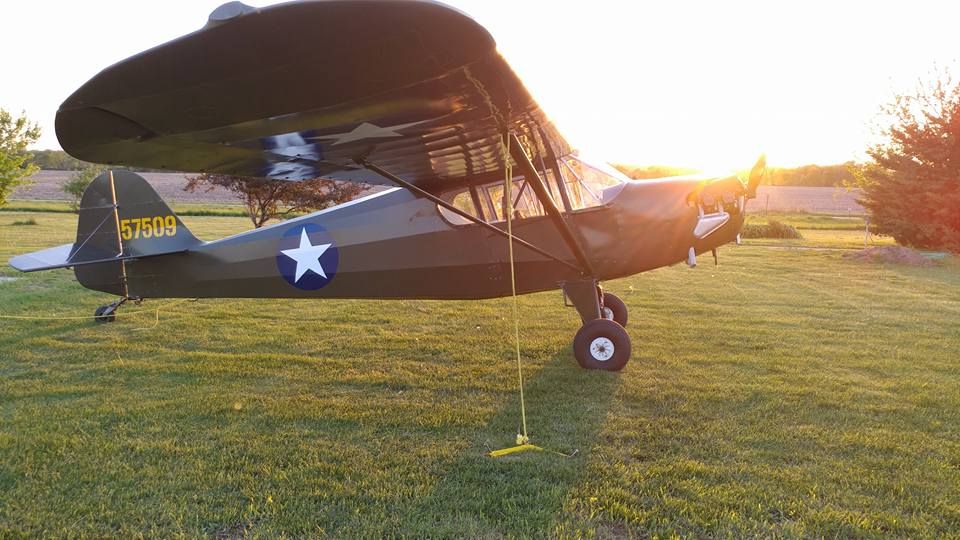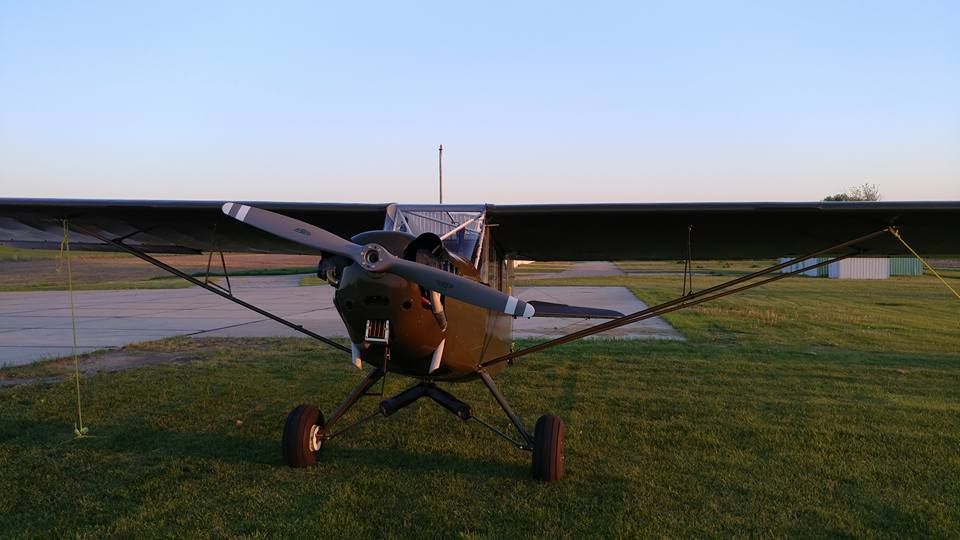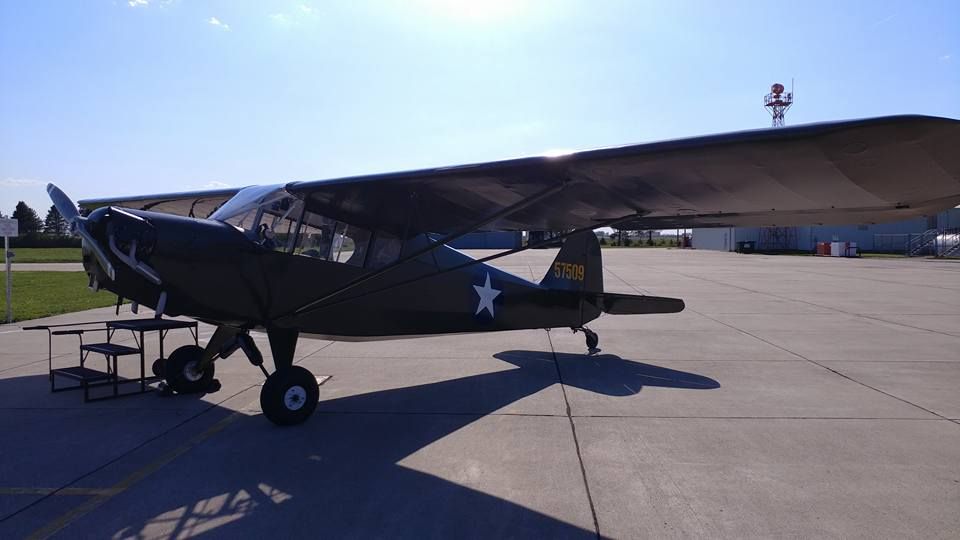 It was about a 10 hour trip which took two days, but I had a lot of fun. Great sights and good weather.
Recently I've been getting really good in it, I really love flying this plane above all else, its so simple and I really enjoy having great visibility. When I fly it I am relaxed and at peace.
Right now I'm waiting on my hard plastic license with my certification number, so I can get my taildragger endorsement and build hours in it.
I got more photos but I can't download them for some reason so maybe later I'll put them in.
Other news:
Trying to graduate is a pain in the butt.
Oh yeah so I'm not a pro photographer or anything but damn this image came out good.
Last edited: