Joined

Aug 22, 2009
Messages

8
Reaction score

0
Points

0
Location
Vehicle Year

2001
Make / Model

Mazda
Engine Size

3.0L V6
Transmission

Manual
Hello, I am new to the forums. I just bought a 2001 mazda b3000 DS and this is my first mod.
I purchased this hid kit off of ebay
http://cgi.ebay.ca/ws/eBayISAPI.dll?ViewItem&item=270405493333&ssPageName=STRK:MEWNX:IT#ht_6353wt_939
These are projectors that basically screw into a 9007 (Our Trucks) headlamp with ease. With this kit you get a real projector with excellent cutoff and high and low beams.
What you need to do is put your headlamps in the oven to heat up the glue between the clear lens and the reflector. I pre-heated the oven to 400 degree's F' and once it reached that temp i turned the oven off and waited 5 mins. I then put one headlamp in the oven for 5 mins and when I took it out I was able to separate both pieces.
DO THIS WITH DISCRETION !
Keep watch on your headlamps and make sure they don't melt or burn.
After you have the lamp separated you need to completely break off the plastic piece that covers the halogen bulb.
Next you can screw in the projector, put the clear lens back on with the sealant that comes with the kit, and put your headlamp back onto the truck.
Now comes the wiring which is very self explanatory. make sure you connect the long red wire with a fuse in it to your battery and you ground the relay.
NOTICE : This kit does not come with ballast so you will need to buy a couple off of ebay aswell. Make sure it is a standard 55w HID Ballast.
Now for Pictures.
Note - I have not aligned my lights yet so you may notice they are crossed eyed a bit.
Note - These picture do not show the awesome colour shift that these projectors give. What I mean is If you have 6000k bulbs like i used you will get very white light on the road. However from a distance your light will shine blue to observers which is something I personally like.
This is the low beam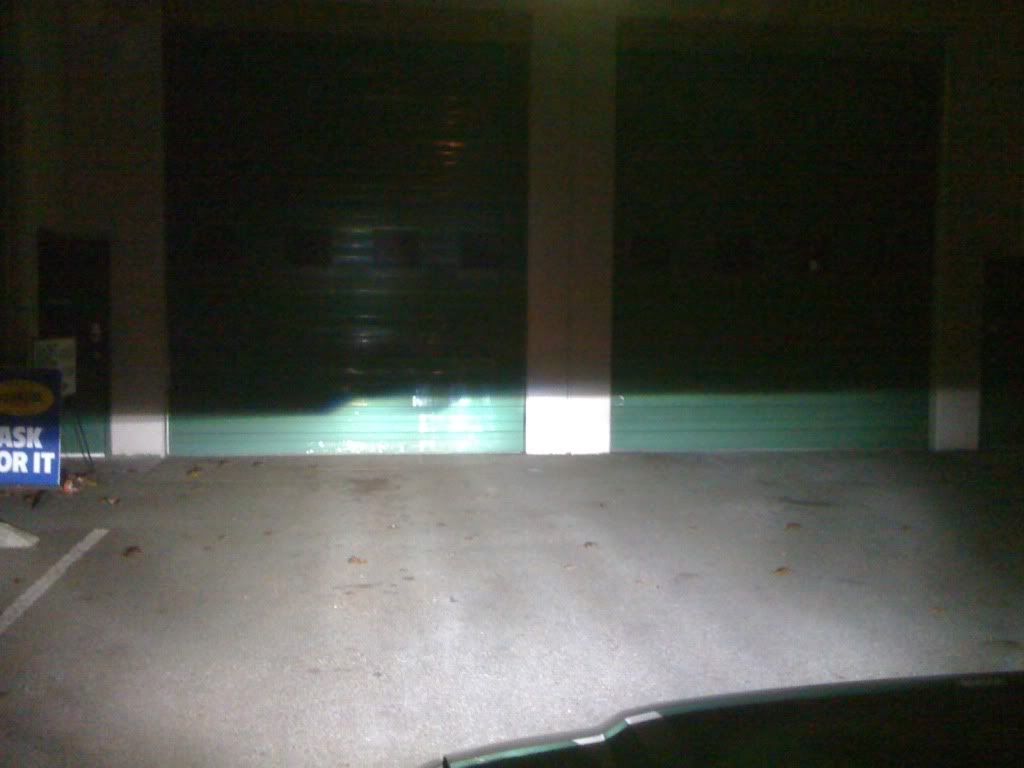 This is the high beam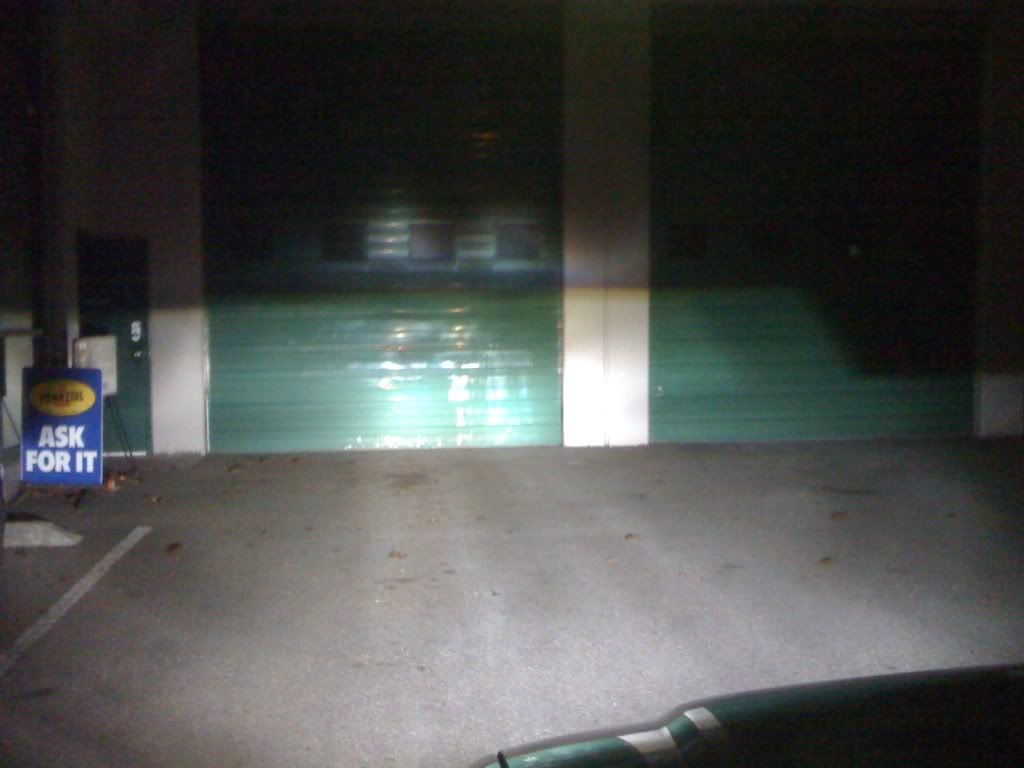 This is low beam with only the drivers light installed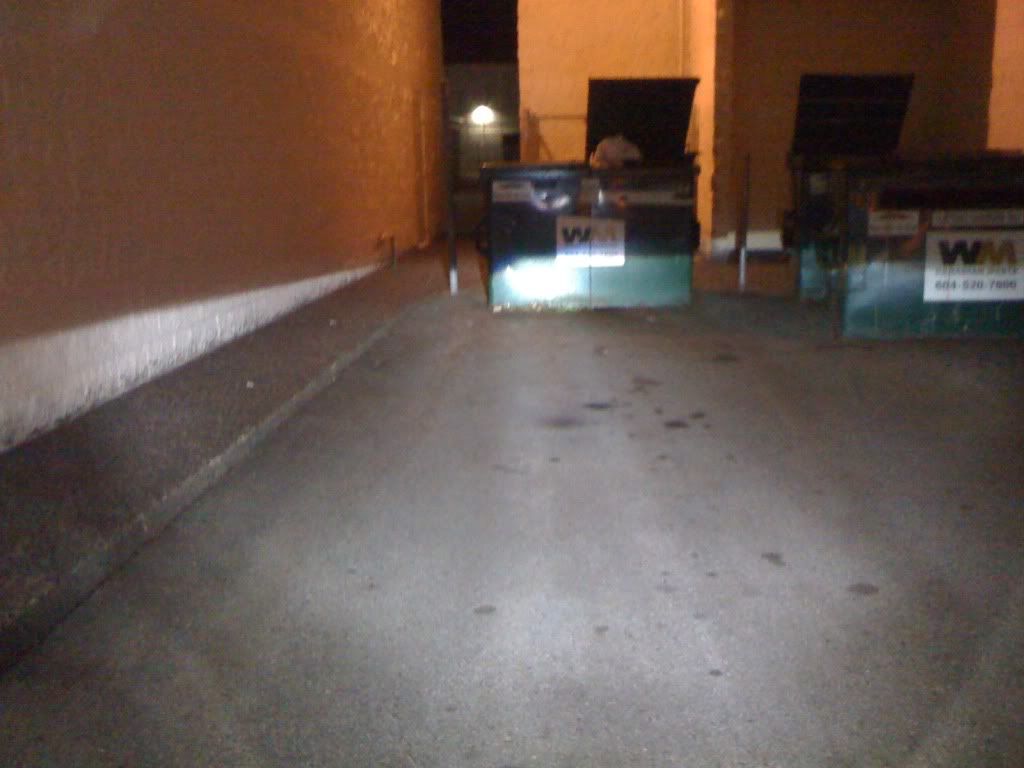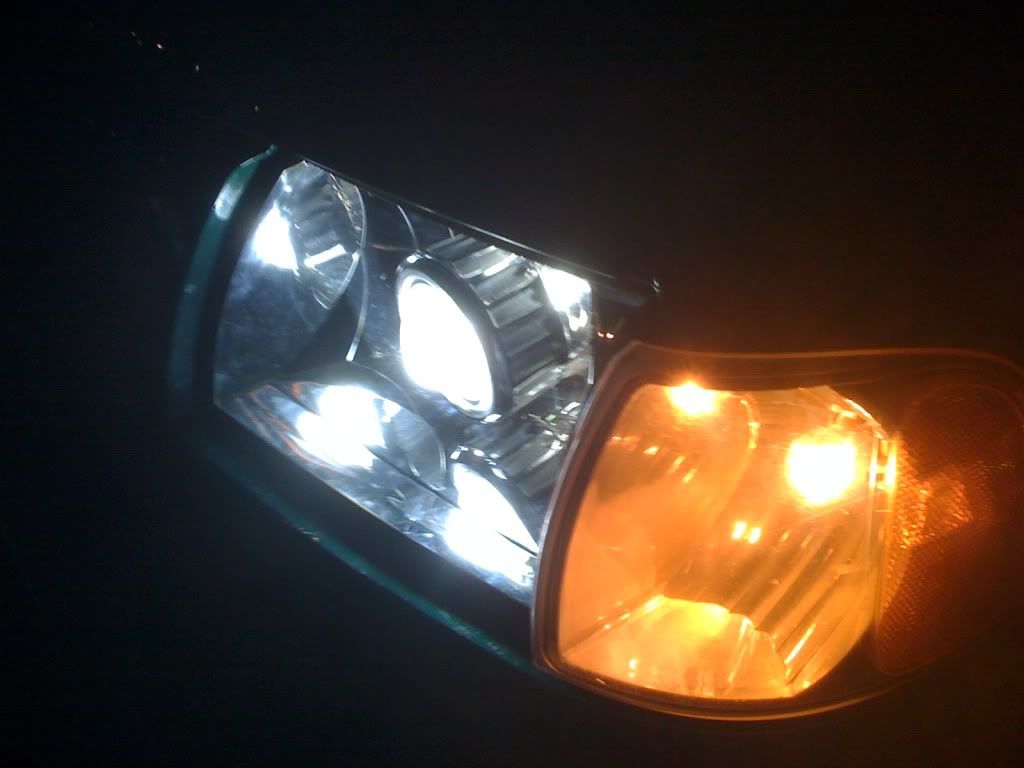 I Am VERY pleased with the result especially for 100 bucks
I vehicles prior I had hid bulbs in the reflector housings and I tried E-codes and tried using casper shields but there is no comparison! All the light goes on the road and you do not have to worry about blinding anyone.
If you are going to put HID's in your ranger or B truck use this kit, There is kits for all different kinds of lamps so no one is excluded
I will get better pictures when I decide whether or not i will paint my reflectors black. And put my lenses back on.