Joined

Sep 30, 2020
Messages

36
Reaction score

6
Points

8
Location
Vehicle Year

1997
Make / Model

Supercab 4x XLT
For those who have not seen the other threads, I think I ran my diff low for a while on a long distance trip due to a leaky axle seal. I drove another 200 miles or so, adding fluid as I went. I now have a persistent groan, and I'm 85% convinced it's the axle bearing/seal which I am changing right now. (Lunch break!)
The diff is open right now, and I was pleased to not find a glitter party in there. Just black, smelly grrease. A few small bits of metal. When I first discovered the problem, I had a pretty good collection of metal shavings that were so fine, it seemed like some kind of goo on the fill plug magnet and few metal fragments. I actuall thought it was water in the oil. Much better this time around.
I don't know what I am looking at when I look inside, but here is what I think I see. Ring gear looks pretty good, no signs of significant wear. Ring gear looks a bet worn at the outer edges. There is some heat discoloration at the axle shaft. The inner housing looks like it's chewed up - that seems a little weird.
The input shaft is sloppy, turning freely from 11 o'clock to 1 o'clock. Maybe this is how it was before, but can I adjust this out?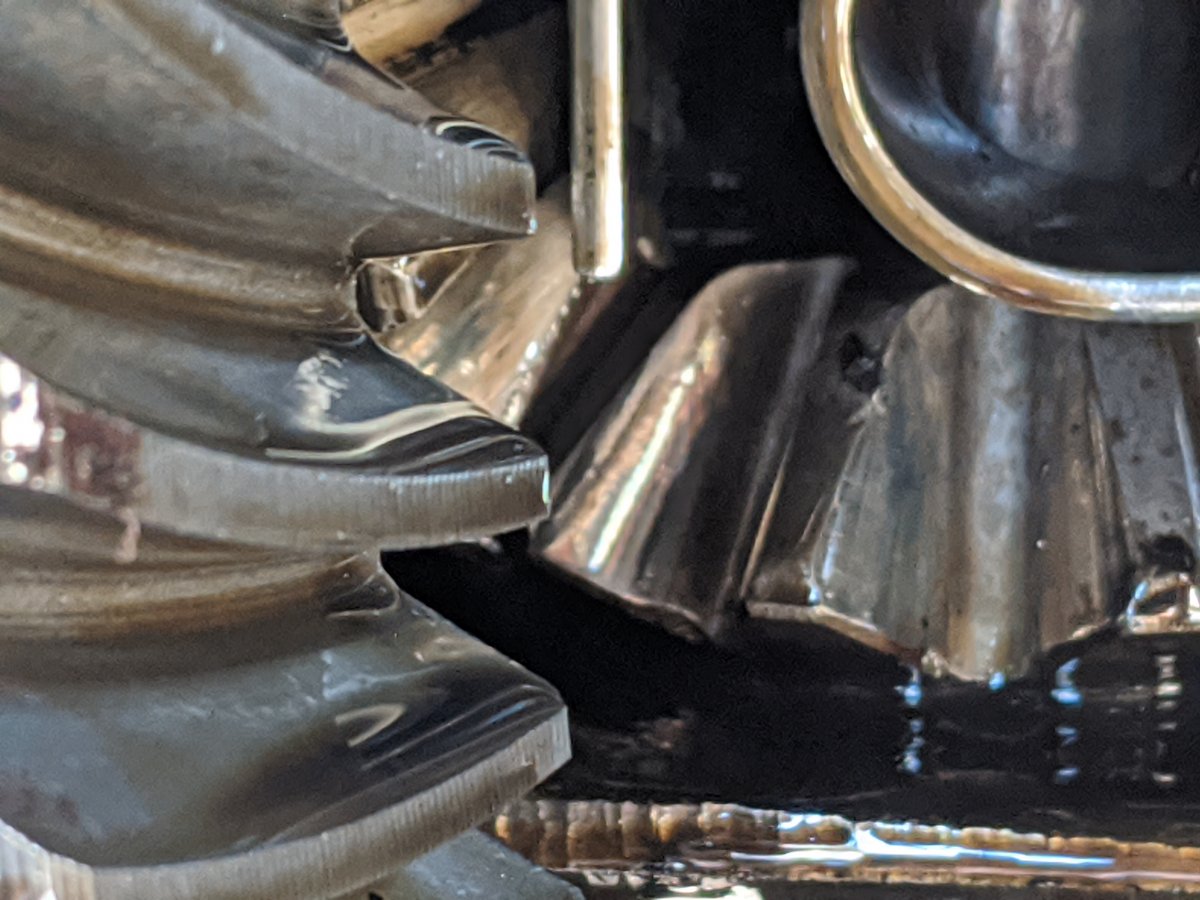 As soon as I post this, I will add some photos from my phone.
Last edited: