Have been battling a front end noise for too long.
Picked up a front carrier from the junkyard.
I think it came out of a 2000 Mercury Mountaineer (Explorer look alike) with 150k miles.
(edit: not sure of source vehicle) Could be an already rebuilt front end.
Pulled the carrier from my 2011 Ranger (60k miles). Things are a little different for rev. C. The outer bearings in the carrier are bearings in the junkyard carrier, they are tapered races in the original. The spider gears in the junkyard diff are stout, the 2011 look to have a very wide gap. Housings appear identical. CV axles appear to interchange.
My 2011 carrier's pinion bearing is toast. The 2011 ring gears aren't wearing great, the junkyard ring gear looks perfect.
What to do? Was thinking of just fixing the one wheel seal on the junkyard carrier and putting it in. Then completely rebuilding the 2011 over the winter.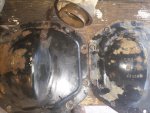 Junkyard rev A with even wear on the ring gear and stout spider gears.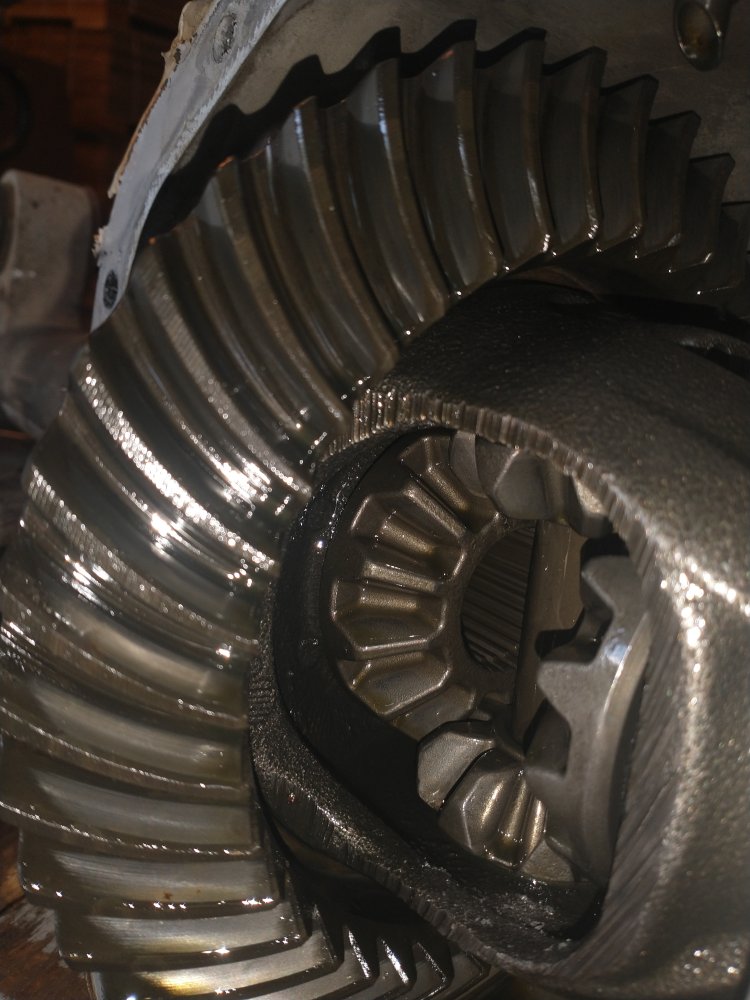 Rev. C with uneven or tapered ring gear teeth wear and well spaced teeth on the spider gear.
Last edited: