After breaking too many tail lights i finally made my own. The plastic is just too brittle in the winter and they shatter with any little tap I feel.
I got my original idea off a guy on Instagram who i cannot remember for the life of me now. This is for an old dodge i believe.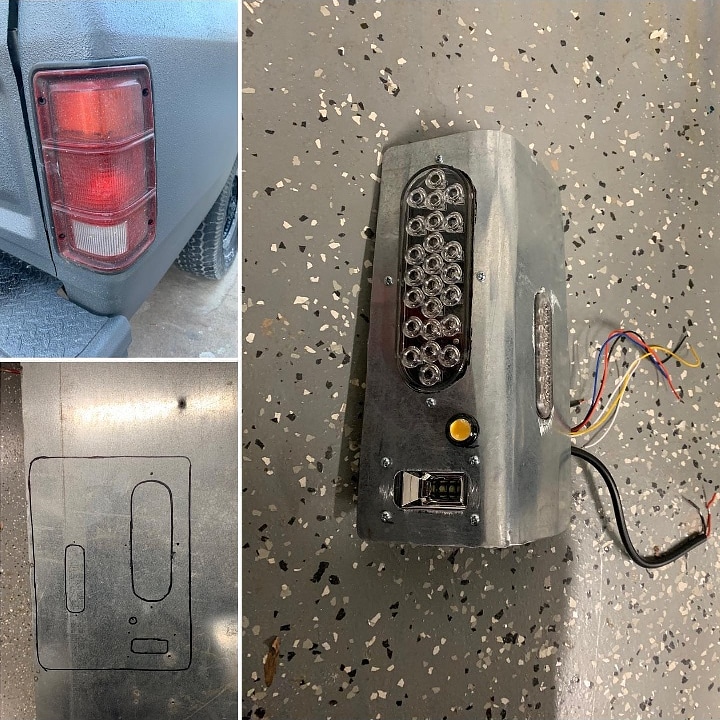 Now on to mine. This is them finished and in my truck. All the hardware is stainless steel, they are painted with steel-it and then Rustoliem Hammered Black over top. The side light are just 6" oval trailer lights and the rear are "3 in 1 sequential led tail light 8" oval" on eBay. I would share a link but the name changes weekly. I used 16g steel metal, two hammers and a 2" pipe clamped in my vice to shape and form these.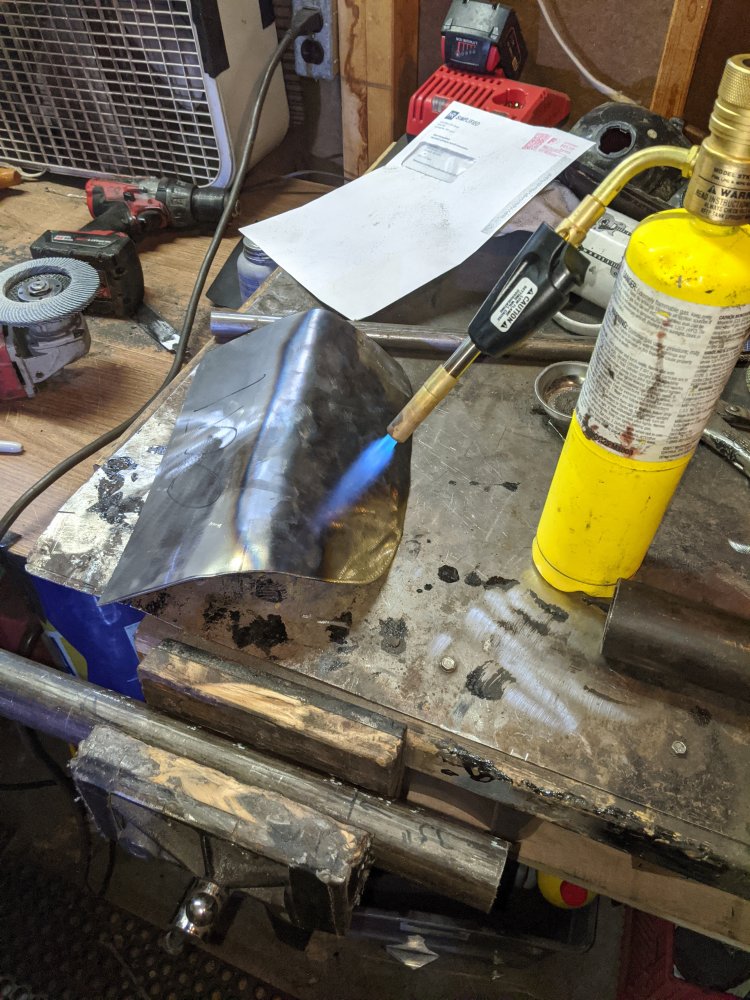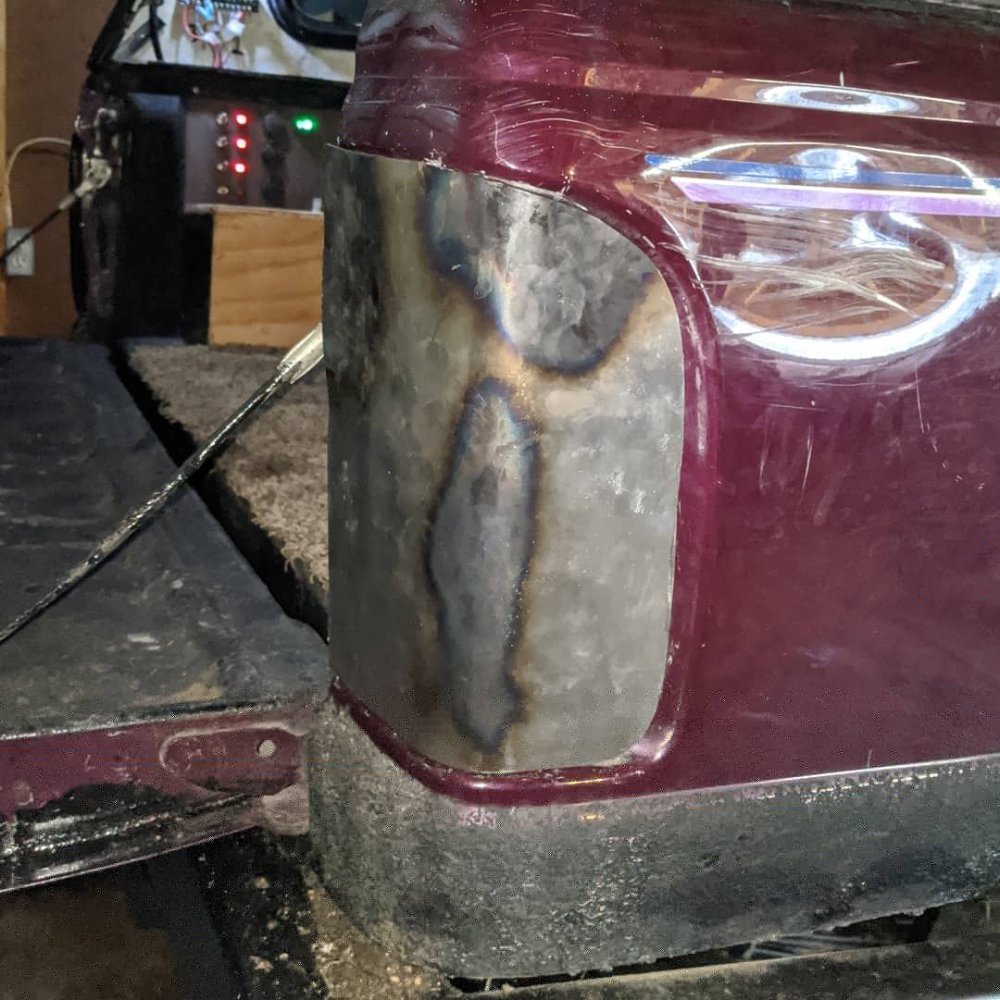 For the starting shape i just traced a stock tail light onto cardboard and cut it out of the steel metal. Then I just used that little mapp gas torch to help heat and bend it around a pipe. Id fit in in the bed, mark where to bend it and repeat. Once i was happy with the lights I marked where I wanted the lights and cut the holes out with a hole saw and grinder.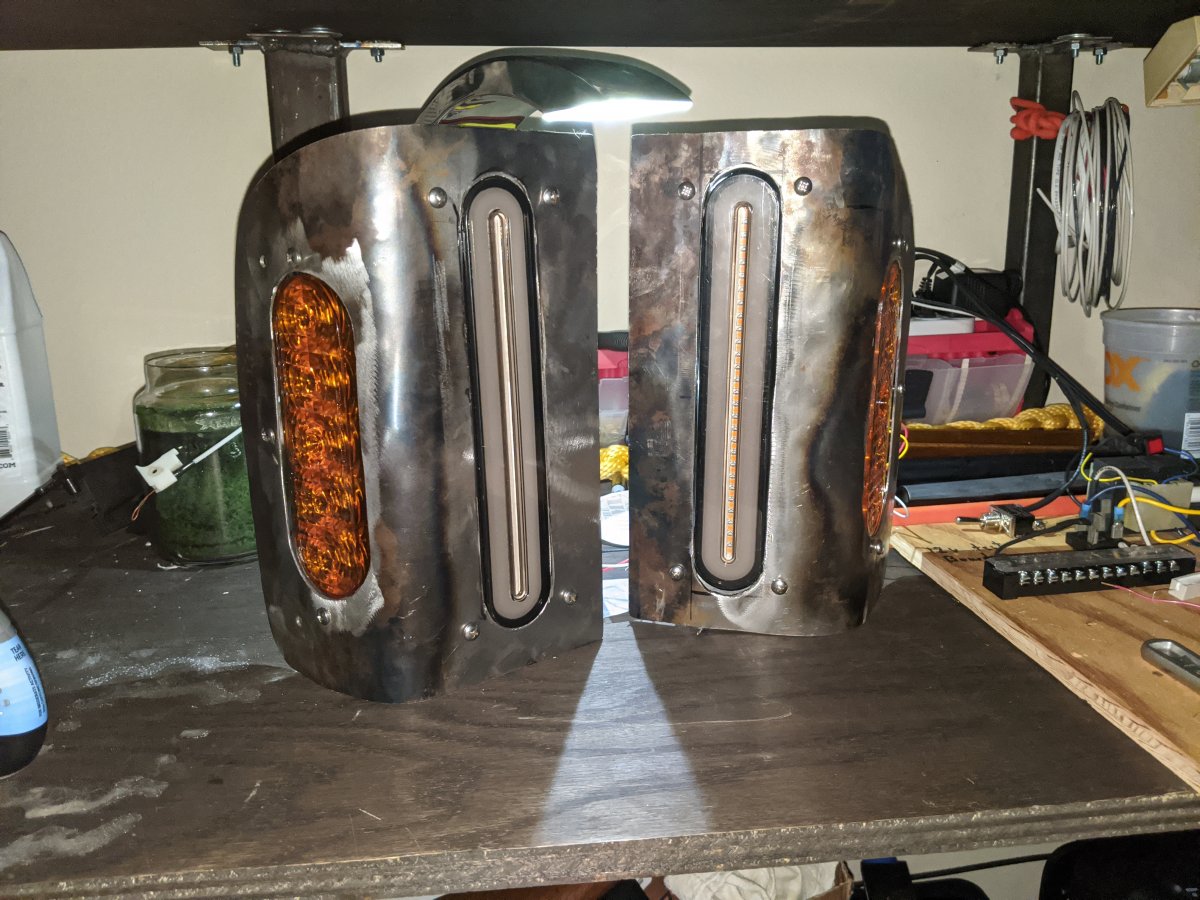 This is the tail lights after I cut them. I had to adjust and re-bend the steel a bit after cutting out the holes for the lights. A major thing is I wanted was the lights to be flush with the metal. I used those stainless screws and some plastic bushing to space the lights back to where i was happy. Each bushing needed to be ground down with a dermal to get the fitment i was looking for.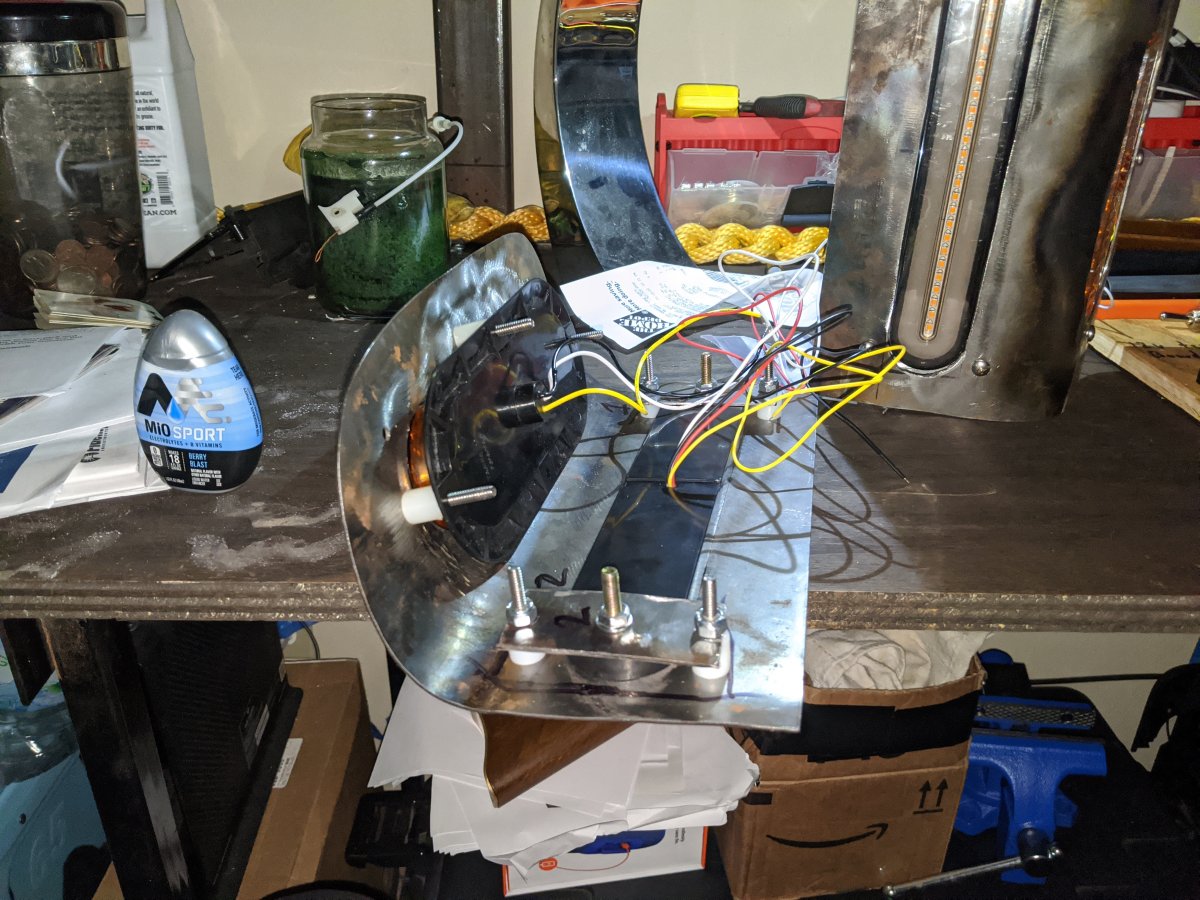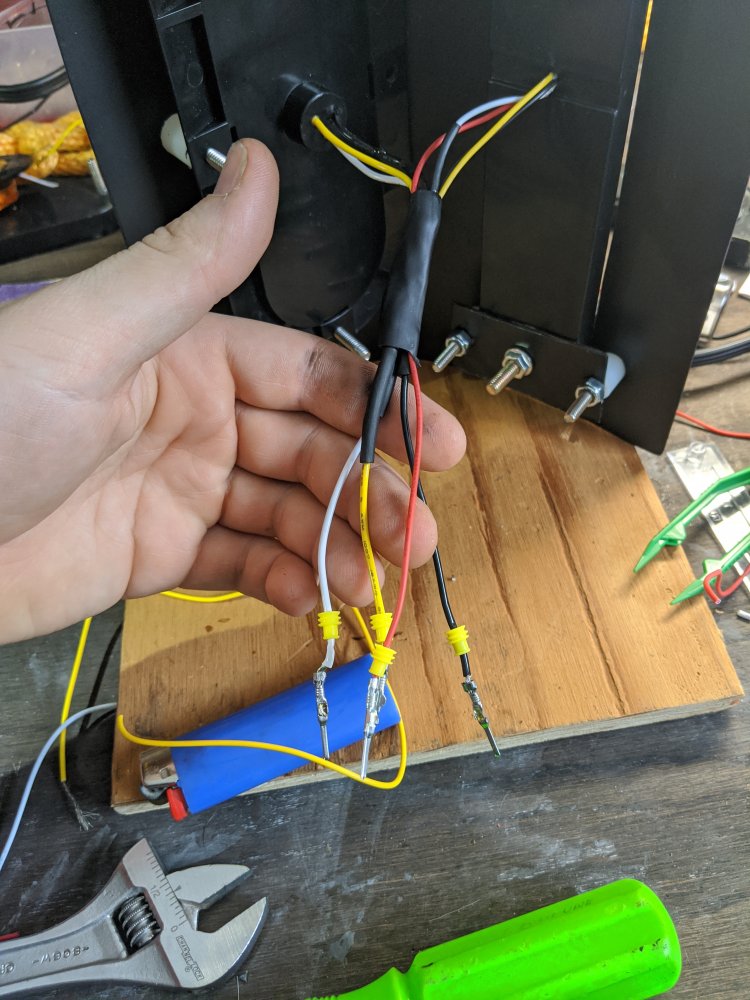 Now for my favorite part. Wiring!! none of these lights came with wiring diagrams but that was easy to figure out. I just soldered all the grounds together then figured out figured out which wire was brake, turn and running light. Remember to clearly mark what is what on the plug, I did not and it was a headache once i was adding the plug onto my truck I heat shrinked everything in the end to help waterproof all my wiring. I think i hit my picture limit on this post so Ill be making a part two next.
Last edited: