I've searched through countless salvage yards and could not find any center caps for my Mazda B2500, Instead of paying a pile of money to buy them online, I took some center caps off of a ford ranger, and made them into Mazda caps.
I used some Bondo to remove the ford logos from each cap, and then painted the centers black.
I attached some Mazda badges that I pulled off of a set of wheels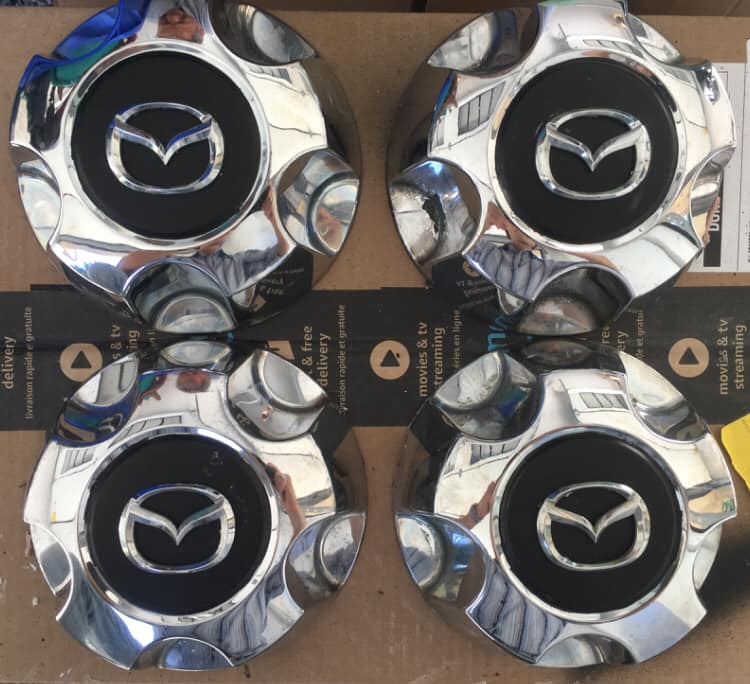 I thought they turned out pretty good. Let me know what you guys think!