Yeah, I built that.
OTOTM Winner
Joined

Sep 4, 2007
Messages

3,814
Reaction score

6
Points

0
Age

32
Location
Vehicle Year

1997, 1994
Make / Model

Ford
Engine Size

4.0, 7.3
Transmission

Manual
Well, I had been looking forward to this trip to Maine for a while.
We left at about 1030 Thursday night, got there by 4:00 in the morning, got up at about 9:00 and went out to play a bit.
Stopped to take a look at some waterfalls.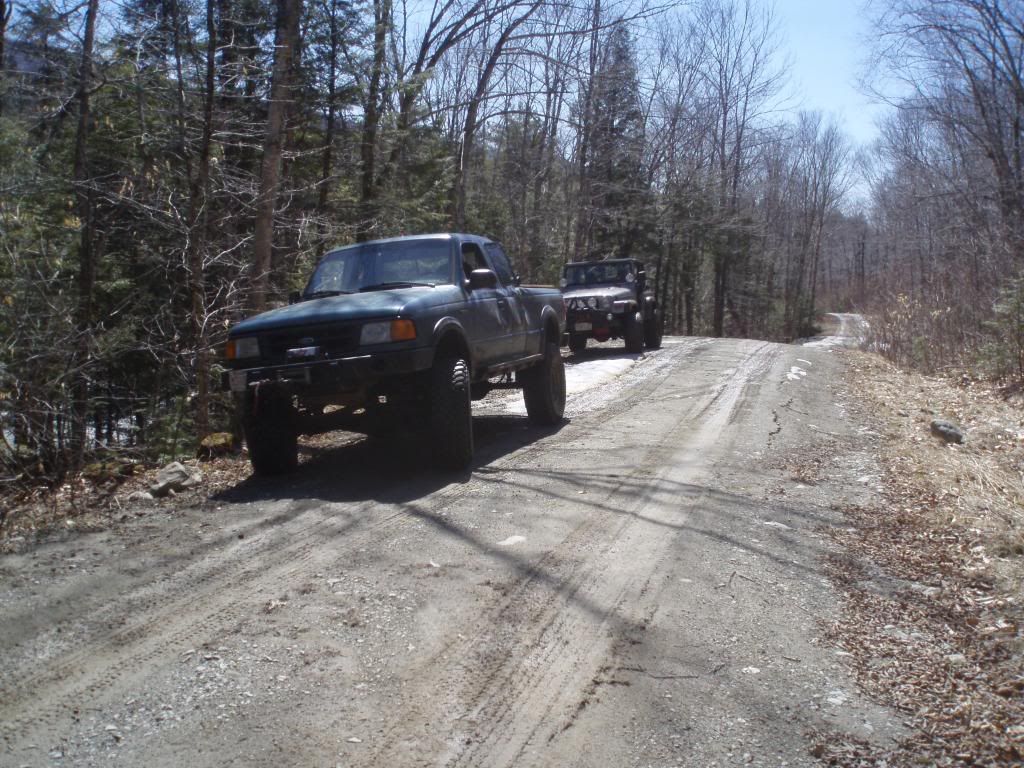 Then a small water crossing.
And then after some more dirt roads, this happened.
I was feeling it out, trying to see if I could get any traction back, leaning out, looking at my rear tires, 4Low, engine at idle, I hear a *POP* and my driver side back tire stopped turning..........
Oh hell.
"Dude, I think I just snapped an axle shaft."
Um........ This side isn't turning either........
Oh crap.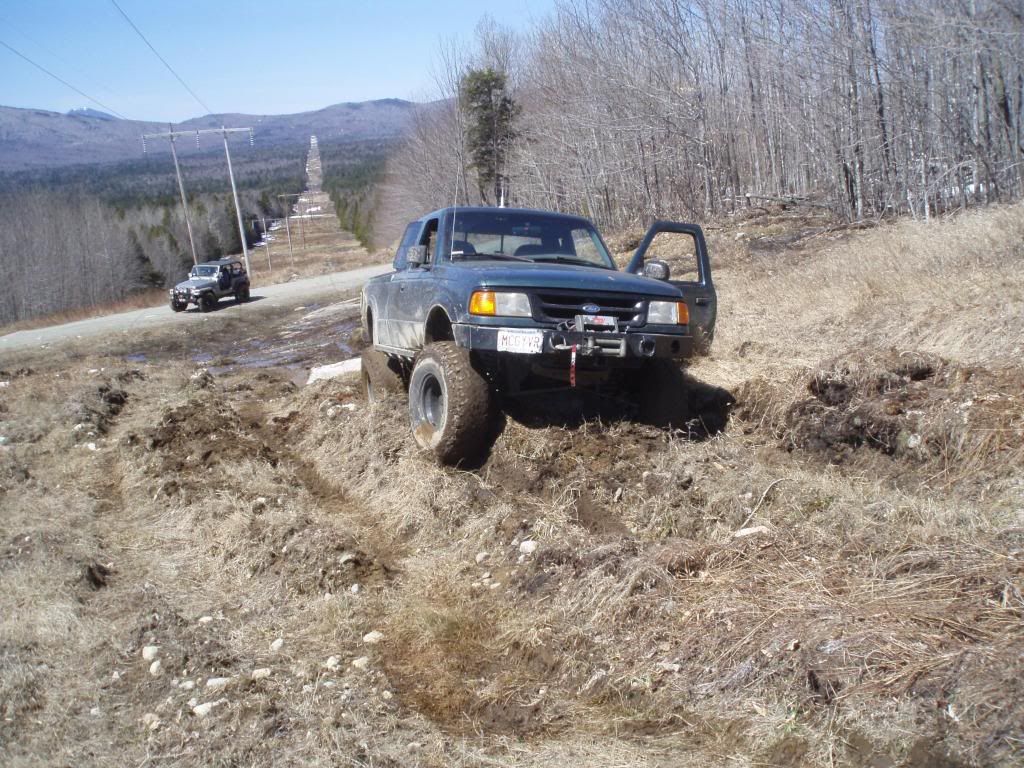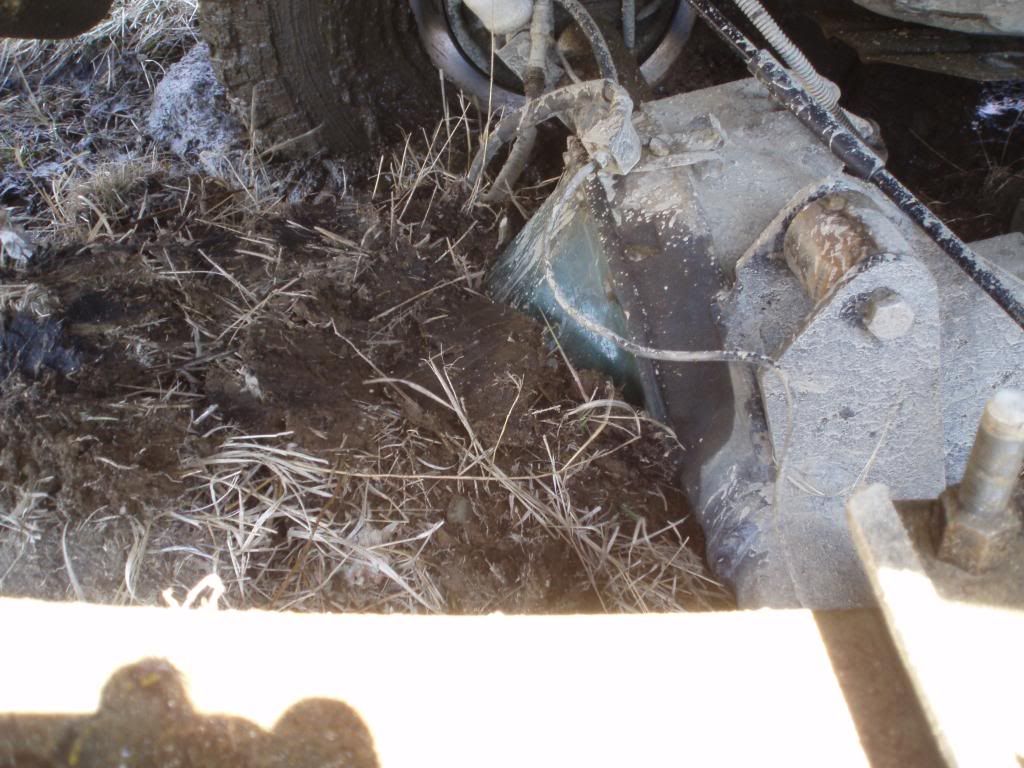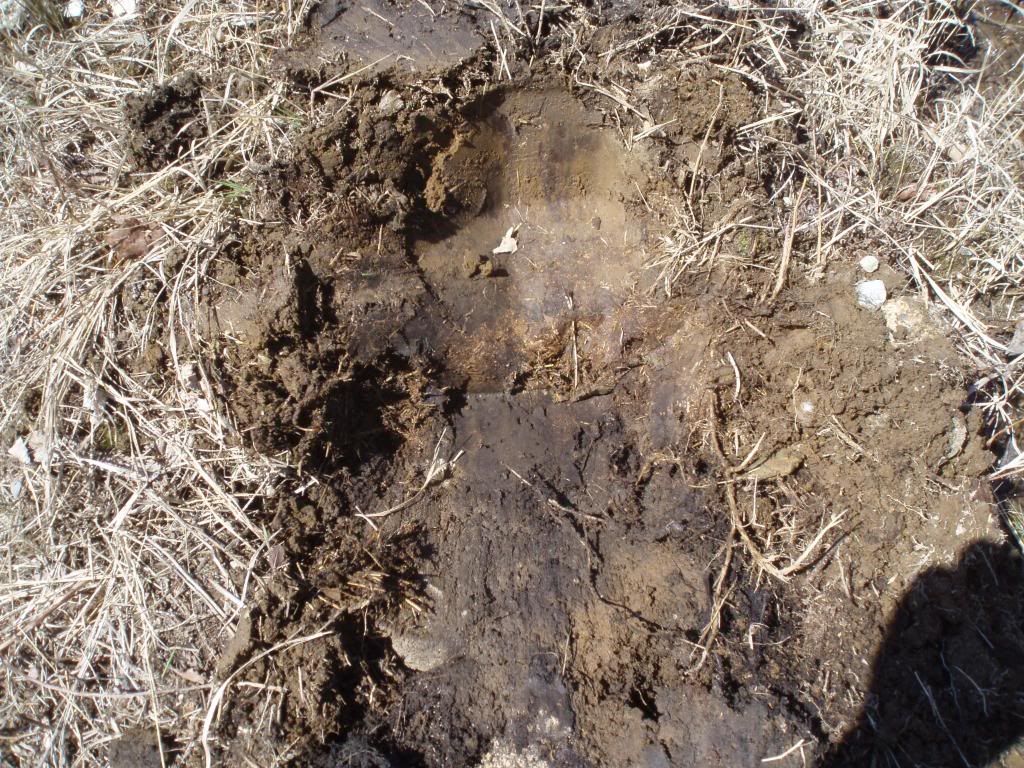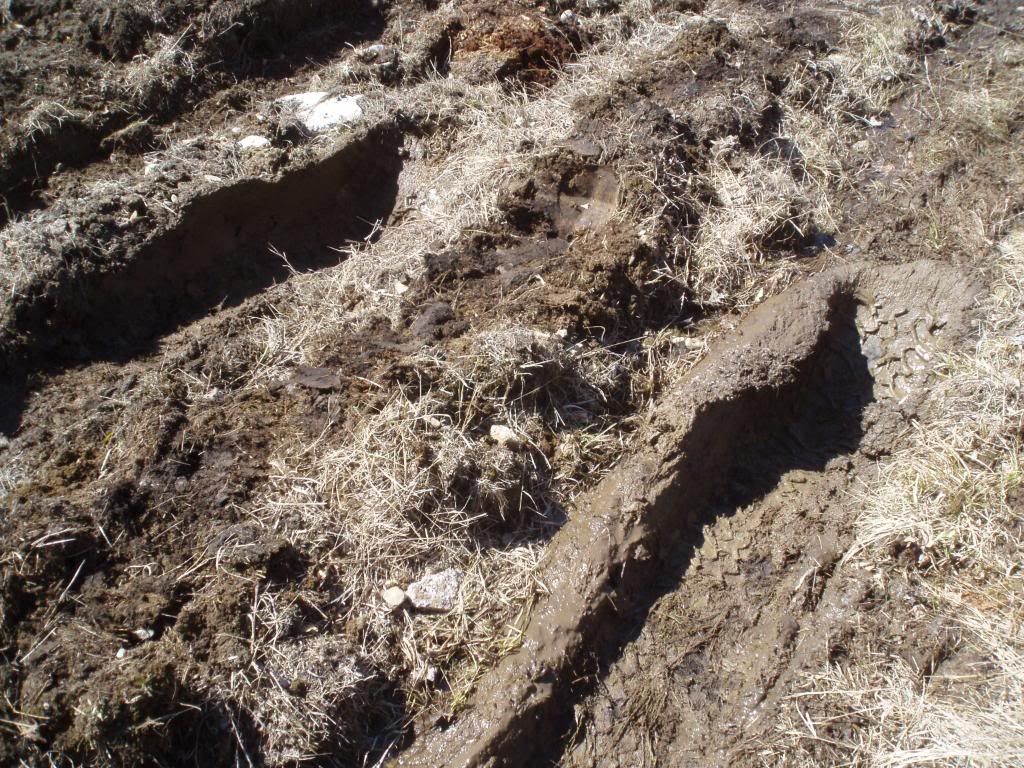 I winch out of it, turn around and get back on the road. Pull the fill plug, turn the drive shaft and nothing moves...... Great. I snapped my pinion shaft.......
So we decide to head back but try to avoid that water crossing. We ended up getting into more trouble as a result.
We go down a snow covered hill and come to a dead end. We have to come back up it.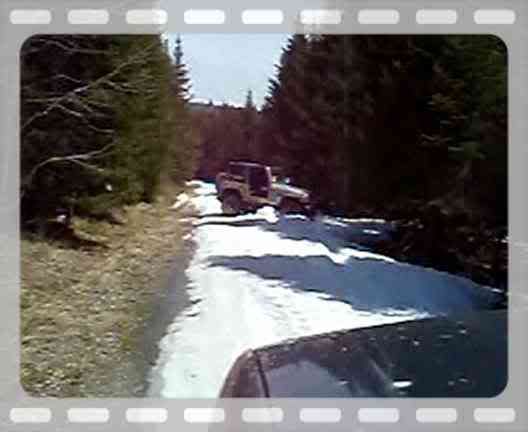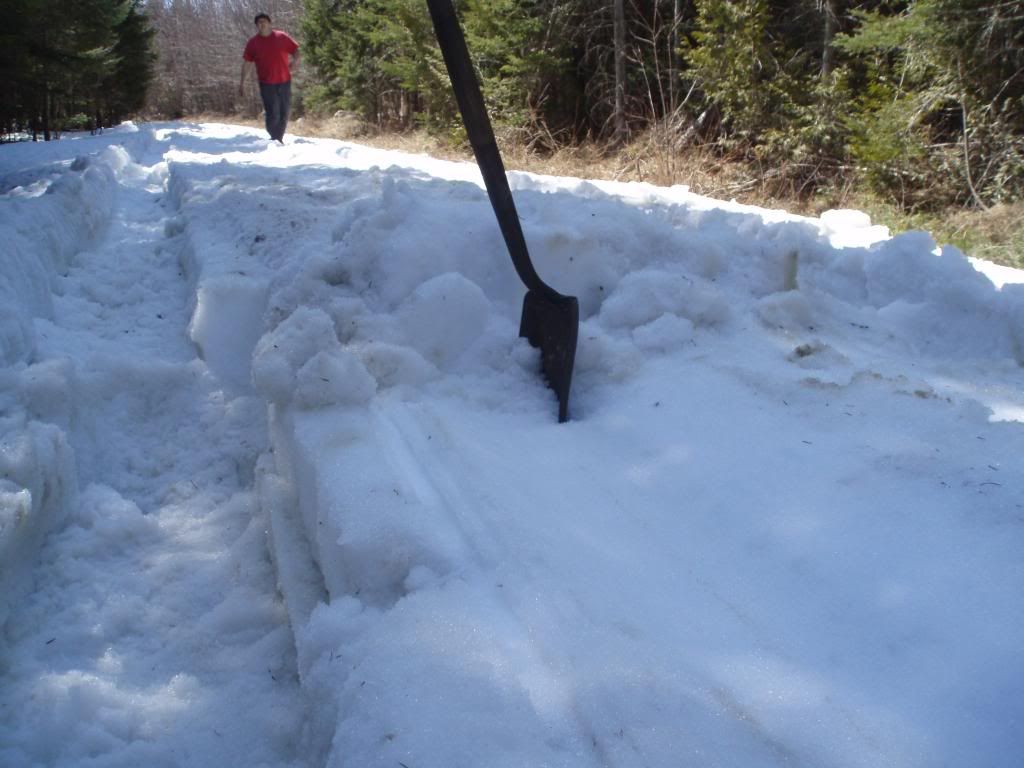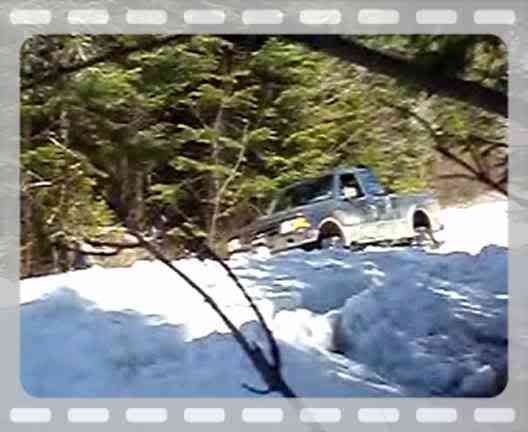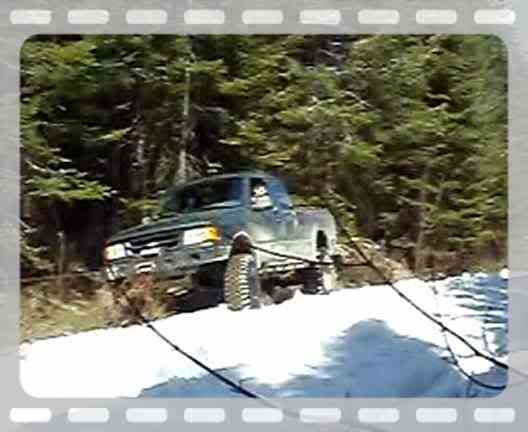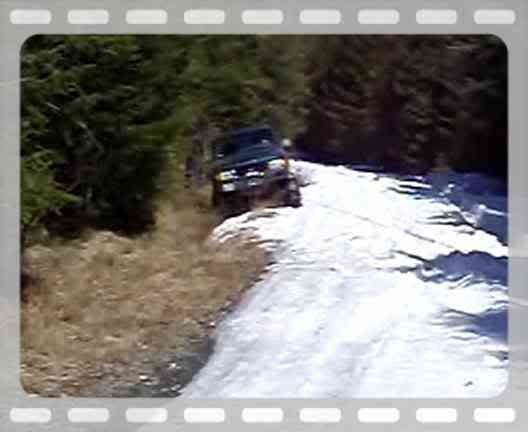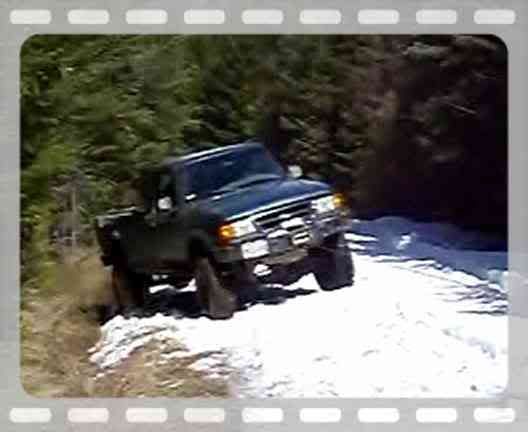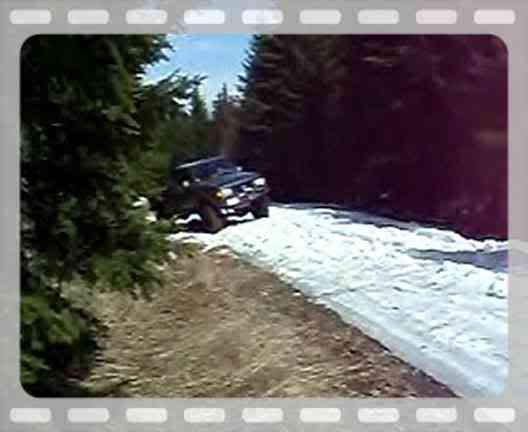 And then we get back to the water crossing.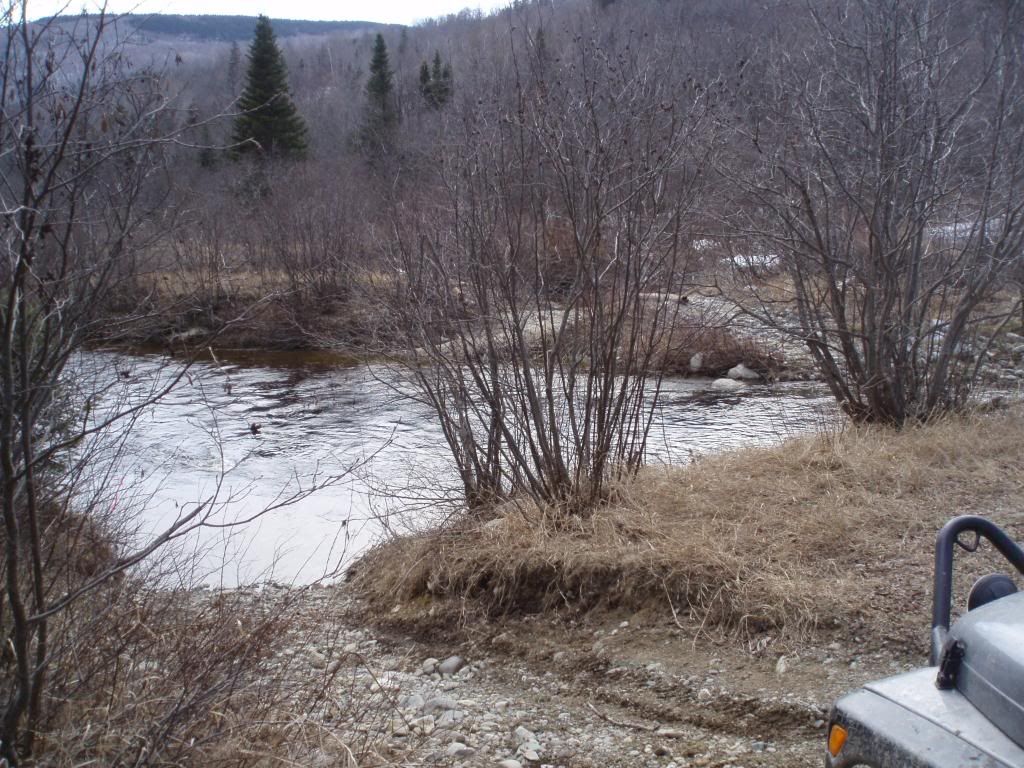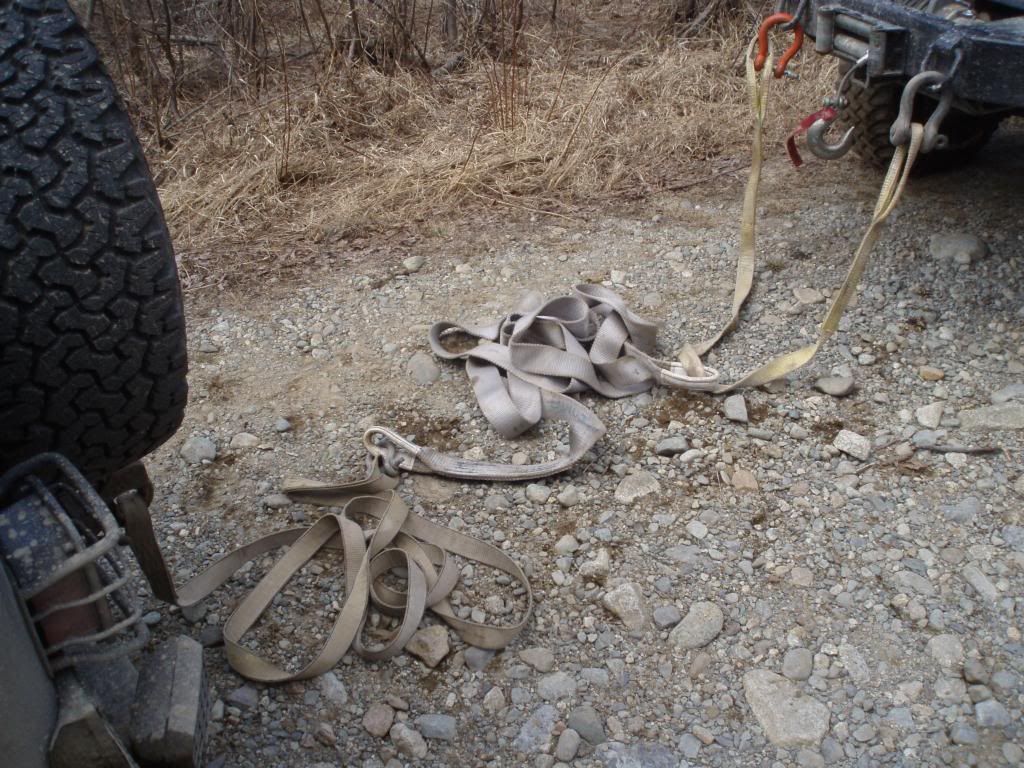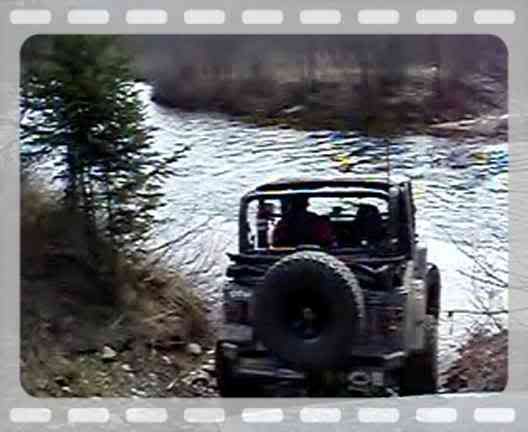 And finally we got home.
Ok..... Time for damage assessment.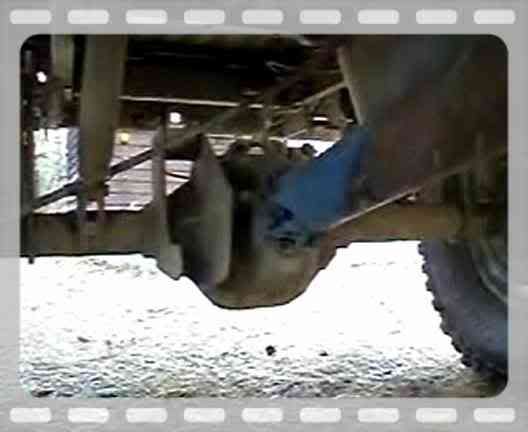 And this should be were this post ends.......
But its not.
I really wanted to play.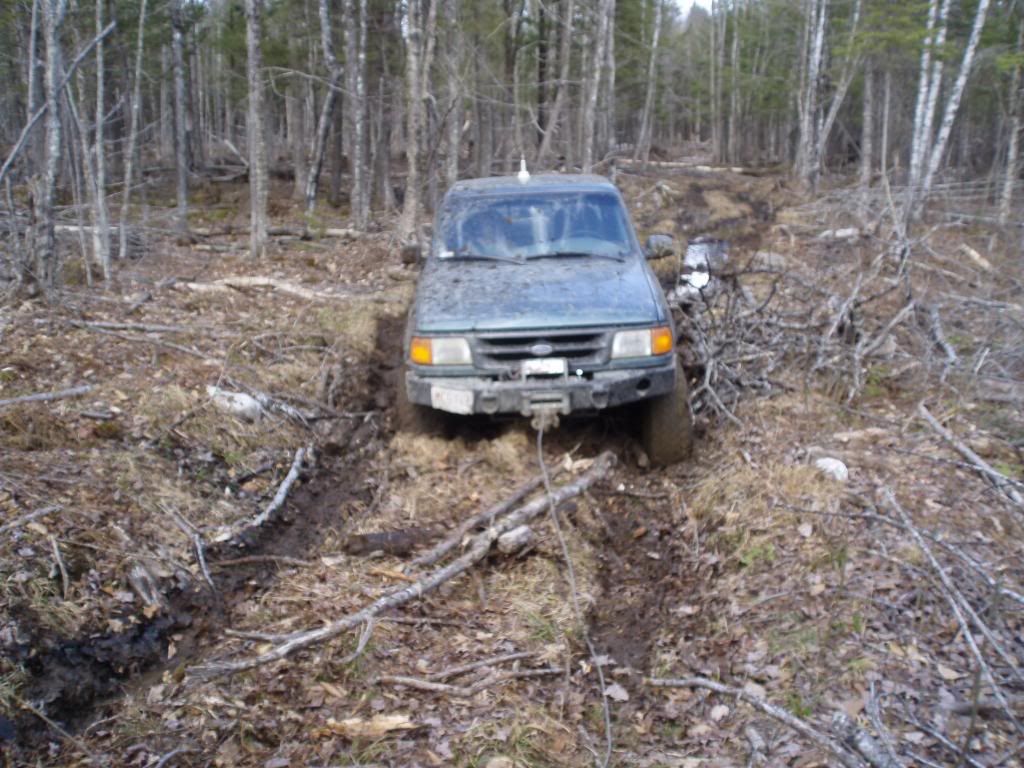 The truck did great. I was keeping up with my buddy in his open diffs jeep on 33" ATs in my front wheel drive locked truck on mud terrains.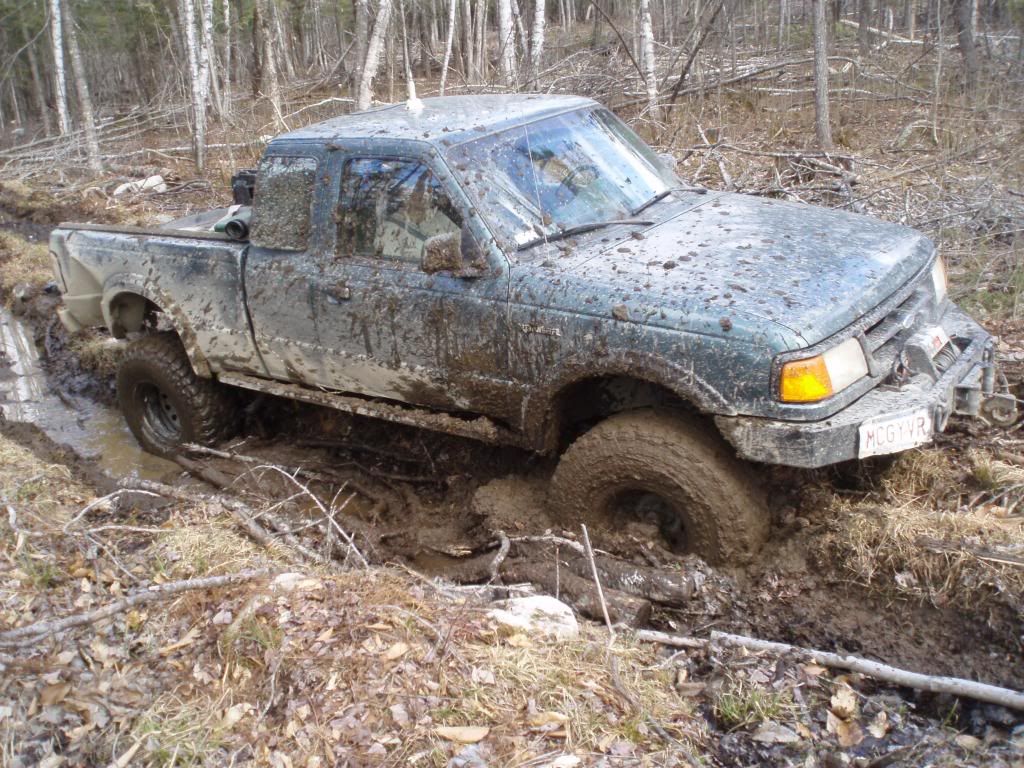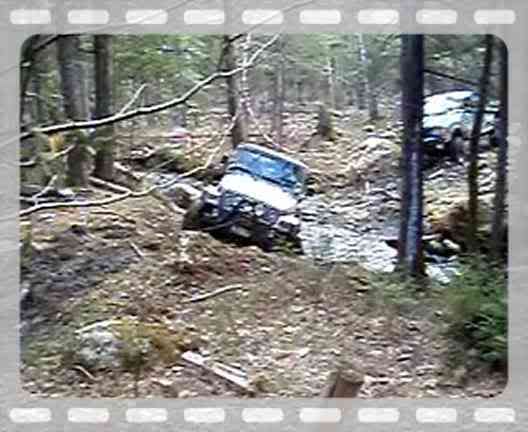 And then I blew my driver side inner axle shaft coming back through this brook.
The next 300 feet were a winch fest.
I also found I had a leak at my valve stem.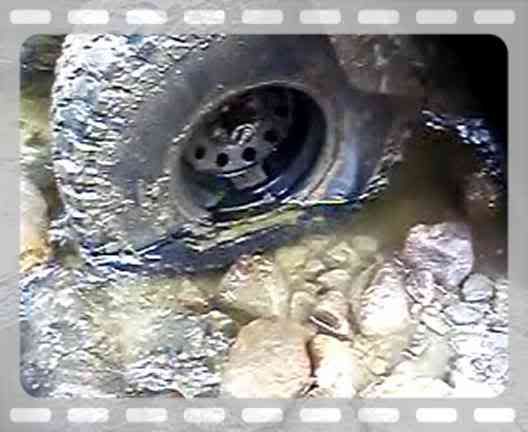 And then I almost pulled this tree over. It was straight up when I started winching off of it. Inspite of having the tree strap right at the base of the tree, the soft ground wasnt strong enough. I resecured to a different tree and winched out.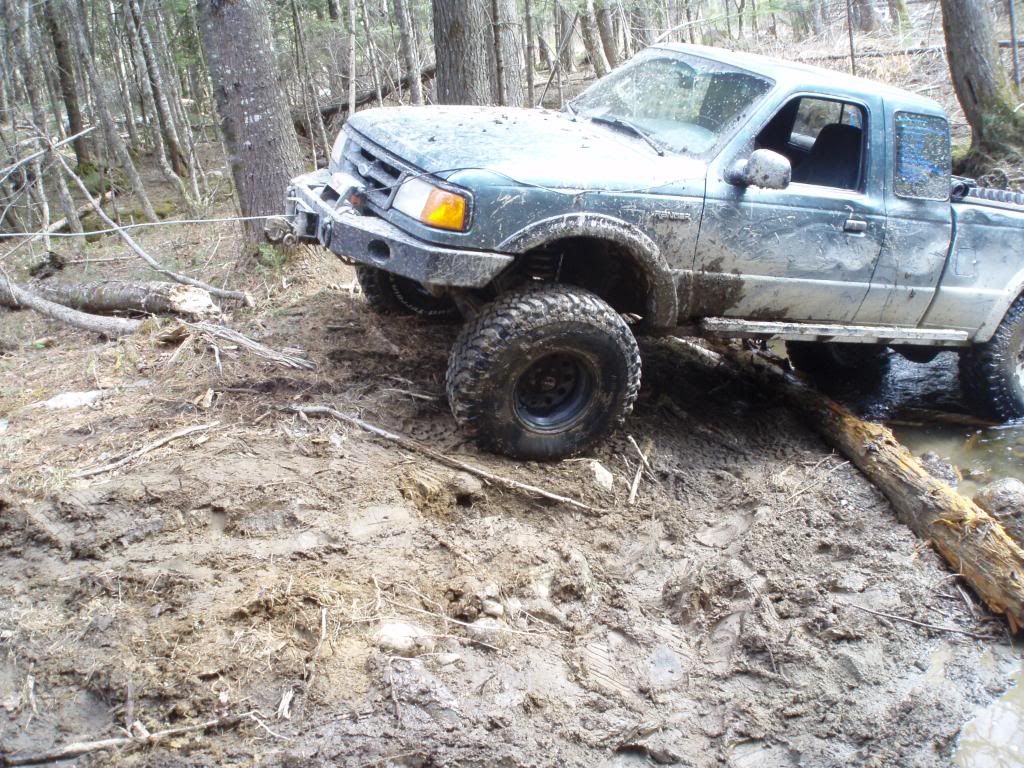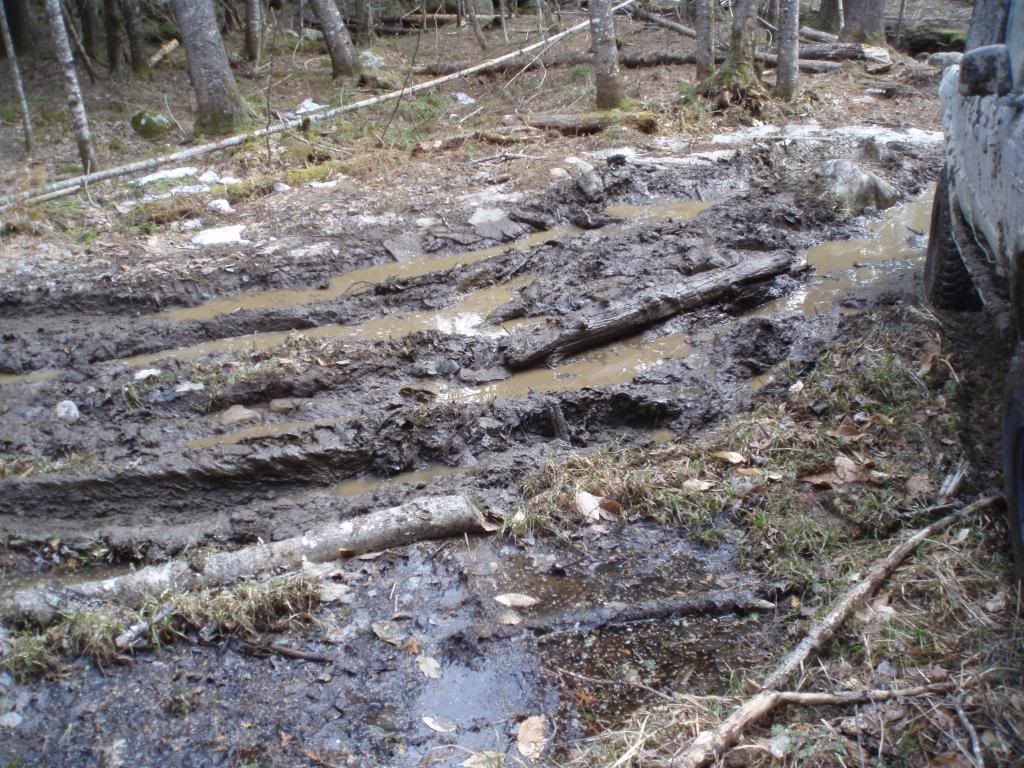 And then my buddy lost a valve stem while maneuvering to winch me.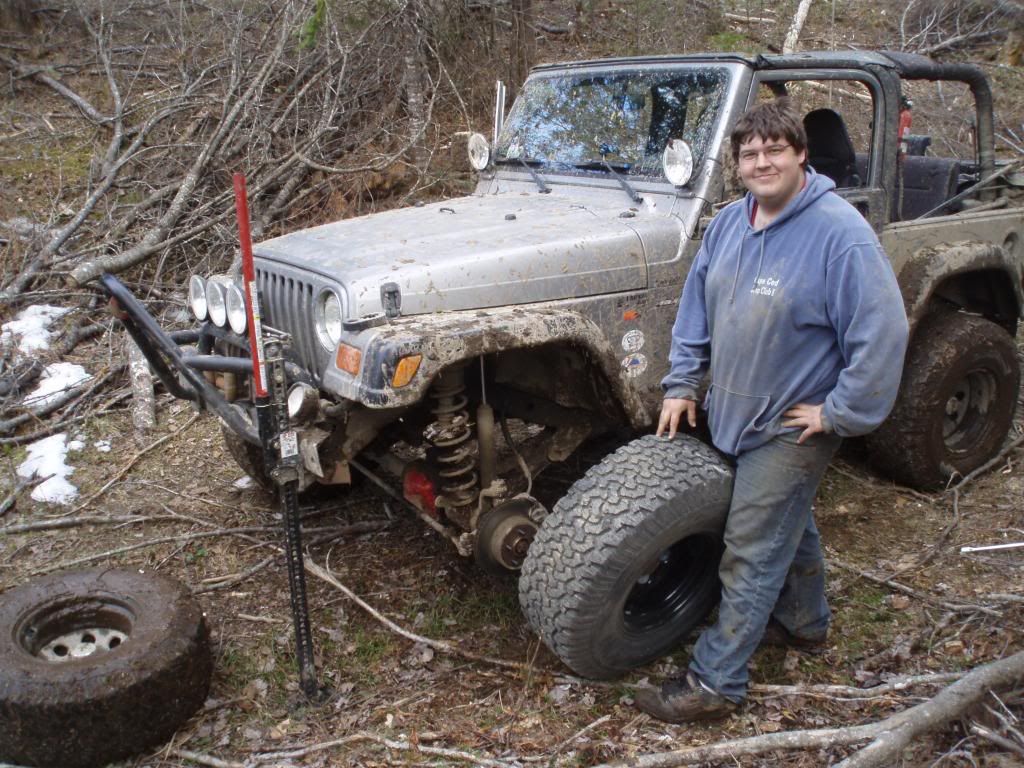 And then we got home with out any more issues.
The next day we decorated my truck. And then began driving home.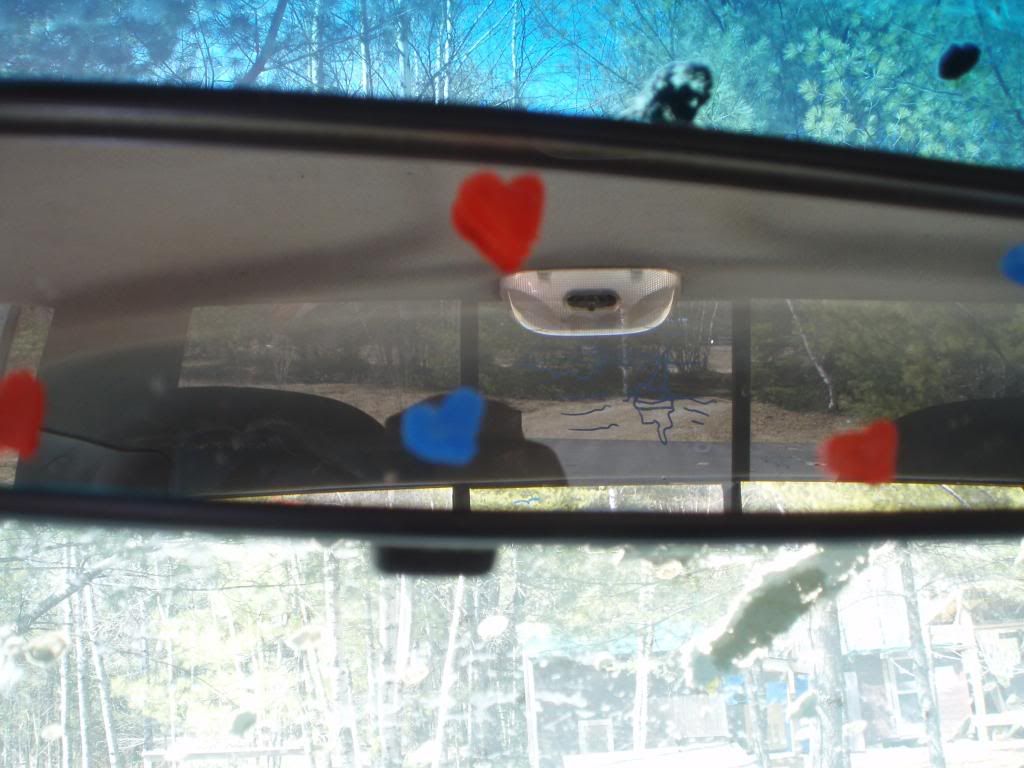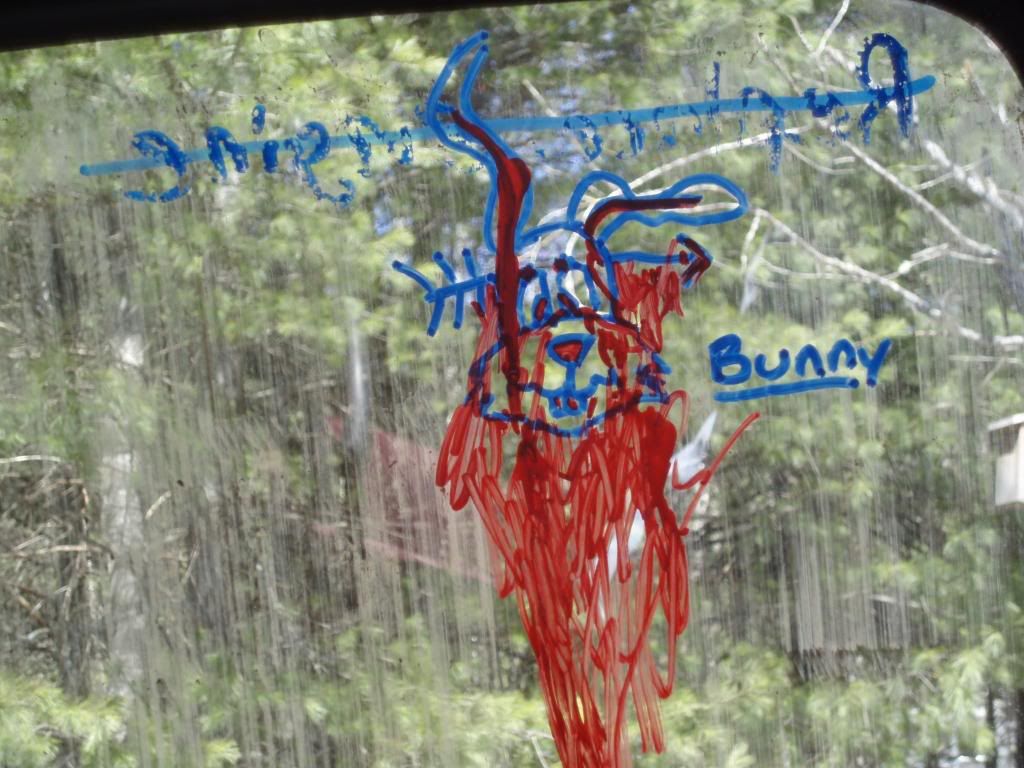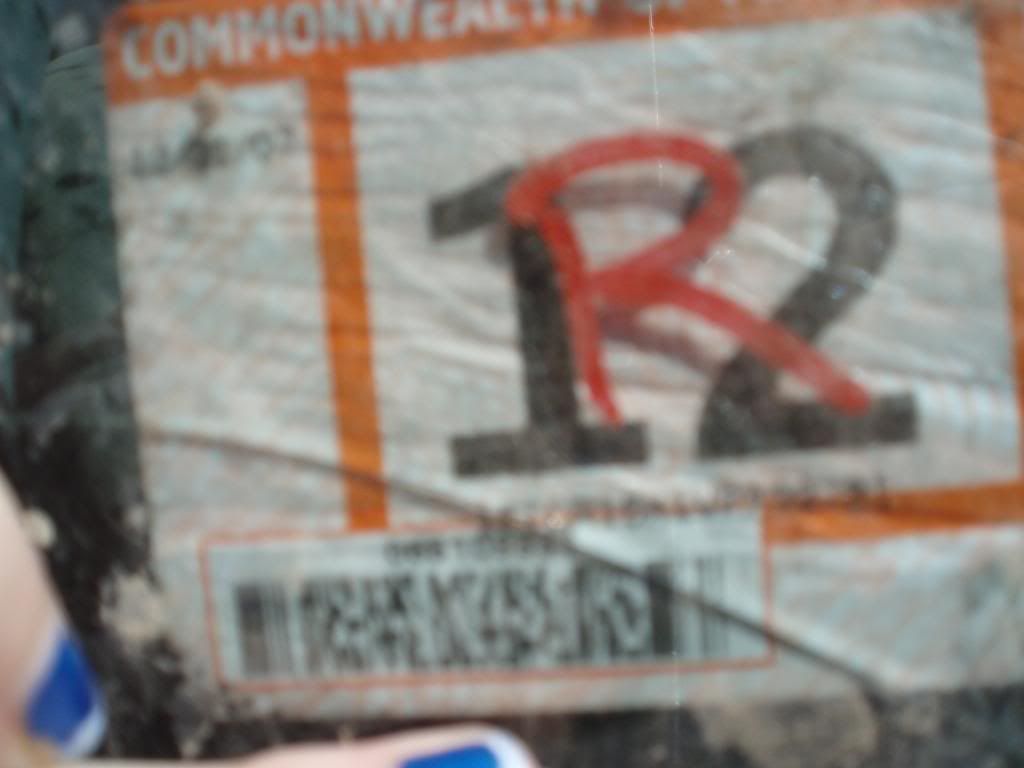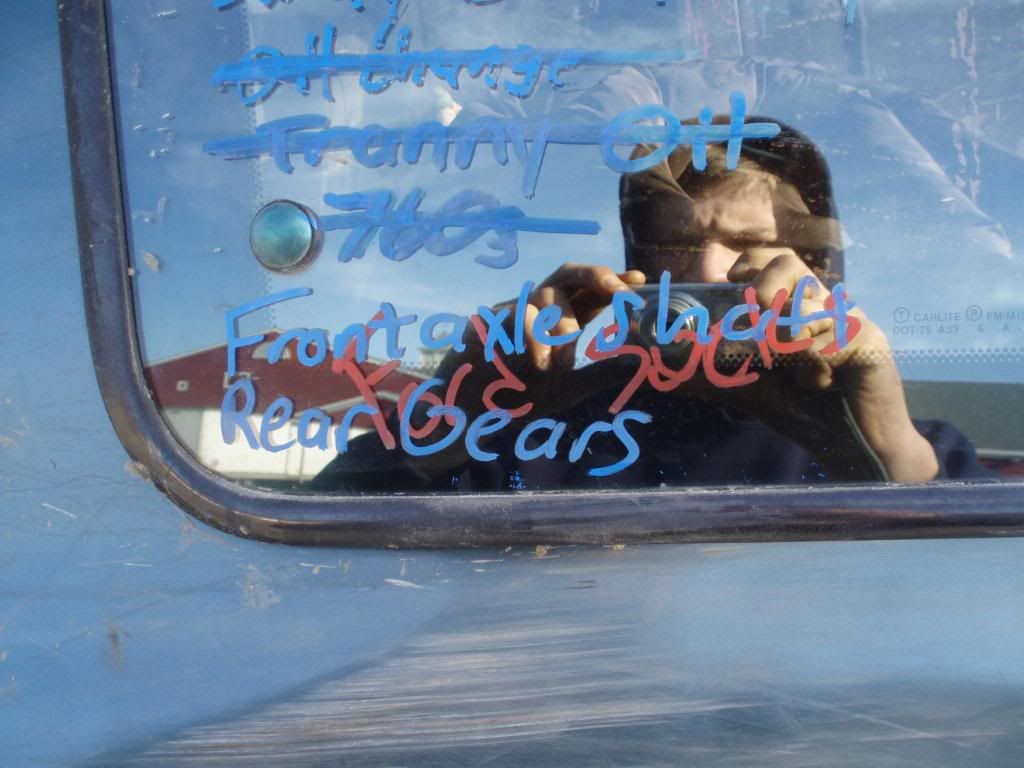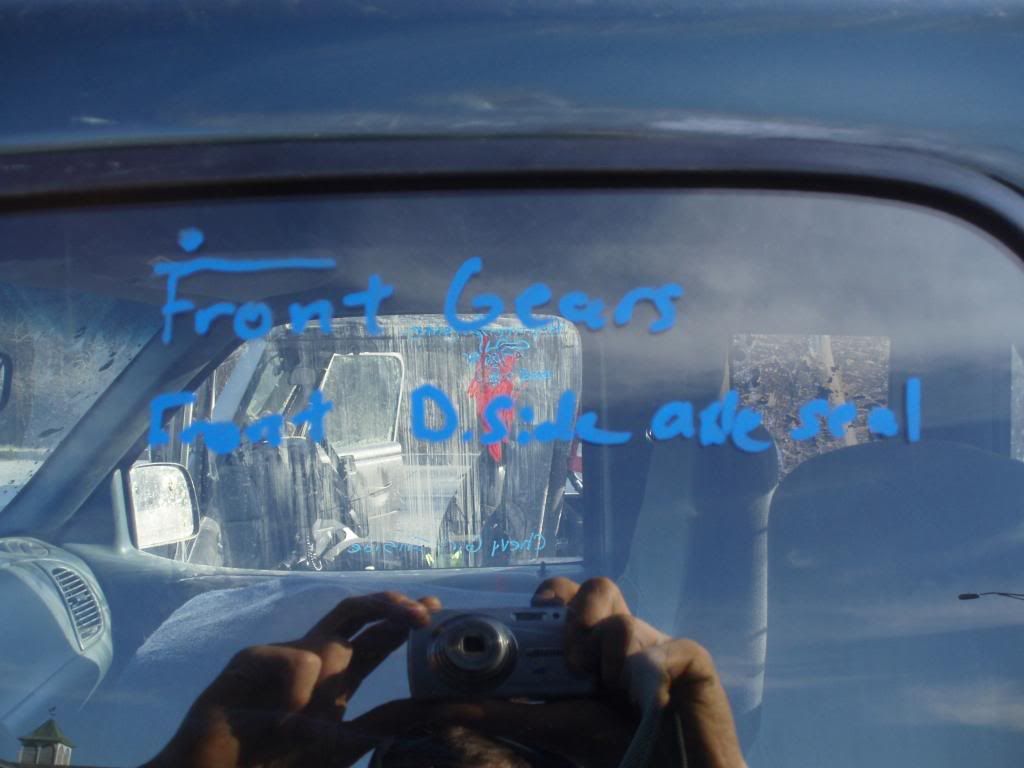 A little over half way home I started hearing funny noises coming from my 1wd front end.
That broken axle shaft decided to wipe out my axle seal.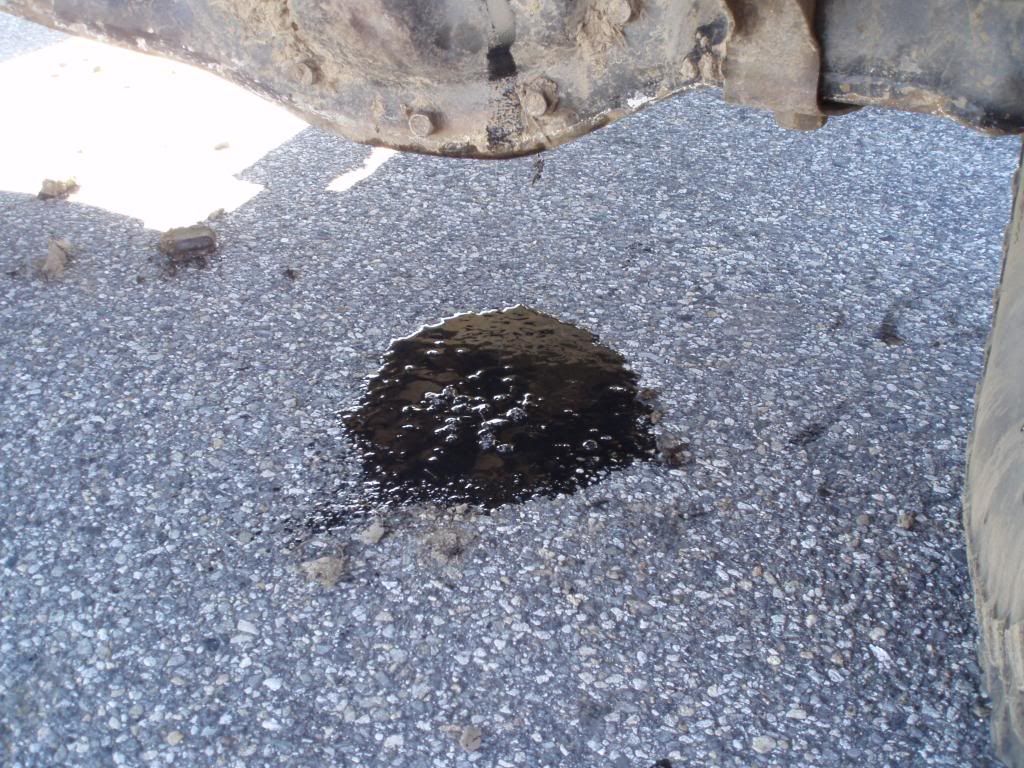 Thank god for AAA.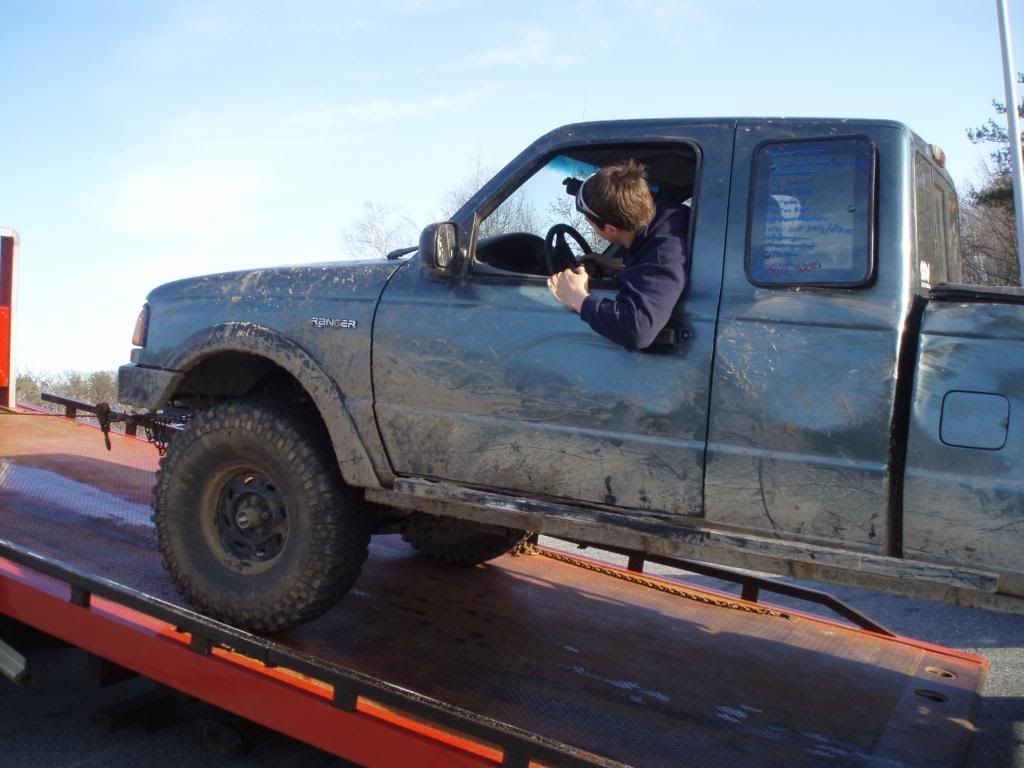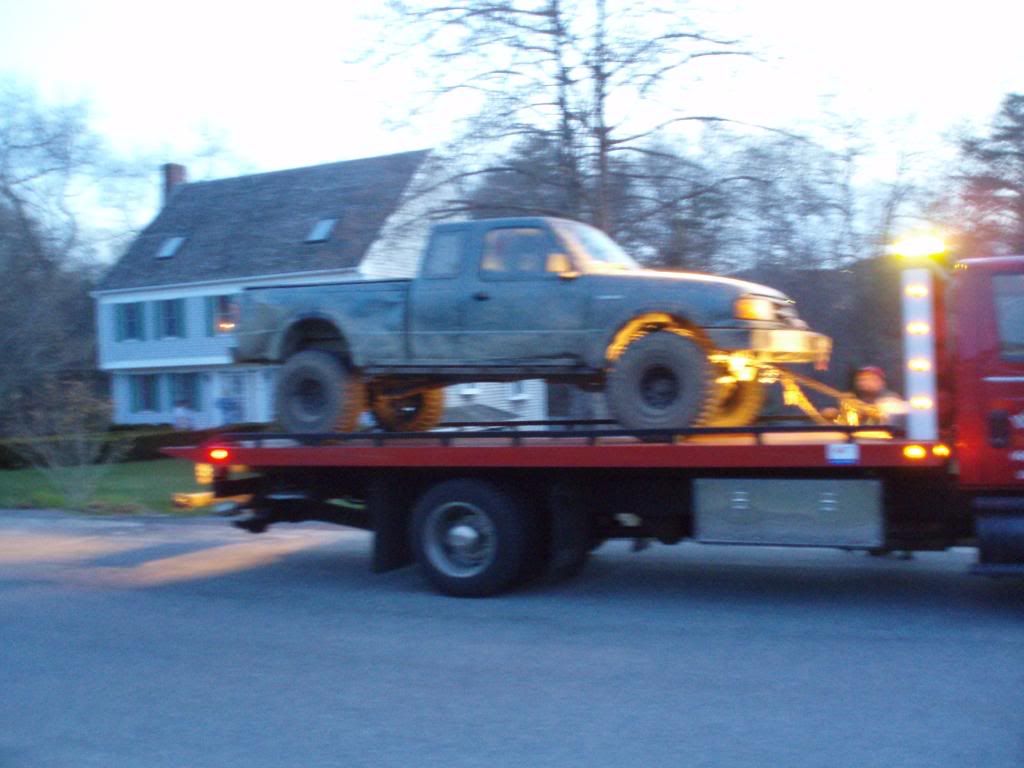 Good news is that the rear gears are getting replaced under warranty.
Front gears may be salvageable.
Replacement axle shafts are cheap and plentiful at the junkyard.