Joined

Feb 15, 2020
Messages

4,888
Reaction score

5,342
Points

113
Location
Vehicle Year

2023
Make / Model

Ford Bronco
Engine Type

2.3 EcoBoost
Engine Size

2.3
Transmission

Automatic
2WD / 4WD

4WD
Total Lift

2.5"
Tire Size

285/75/18
My credo

Its probably better to be self deprecating than self defecating.
Corroseal Rust Converter/Primer is an industrial strength product for all your marine, household, automotive, and industrial rust problems.
corroseal.com
Read the website if you want the official spiel.. but the short of it is this:
Corroseal Is a water based non-corrosive rust converter & encapsulator that can be brushed or sprayed on.
Super easy to use, simple prep.
Knock off any loose rust, clean of any dust/oil, apply, watch dry, enjoy. Once it's dry, you'll be left with an extremely tough black coating.
The company claims it doesn't require topcoating for long lasting protection (and I believe them), but if you feel like spraying something over the top they reccomend something oil based.
I bought a gallon to do the frame & axles on my squarebody, and tested it out on some ubolt plates so I could know what to expect.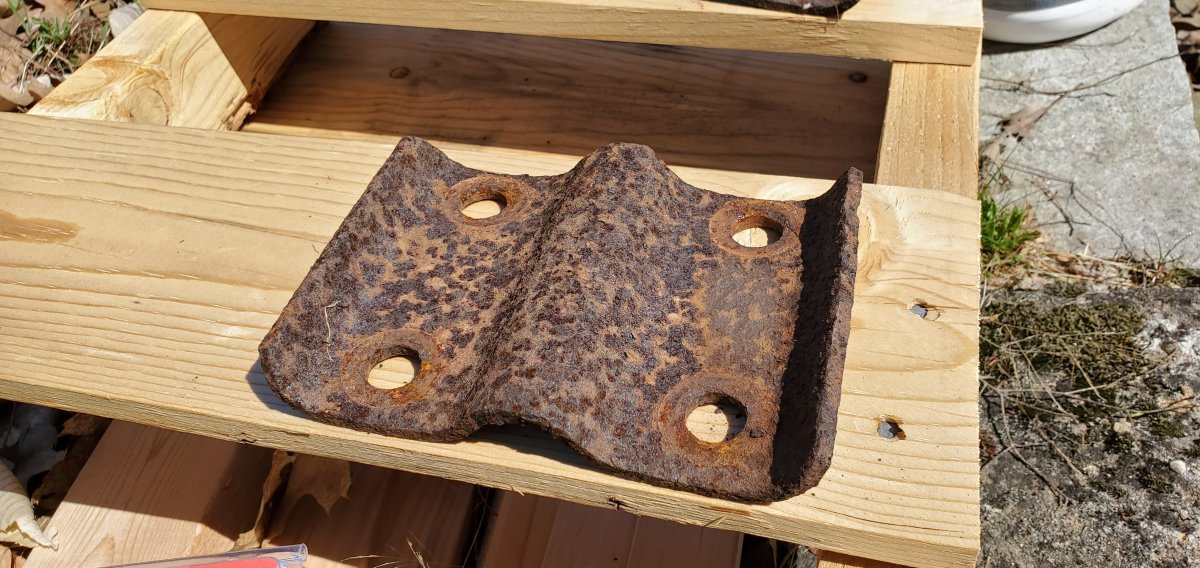 35 year old salt belt u-bolt plate, freshly pulled.
Quickly shined with a wire wheel, and wiped with alcohol.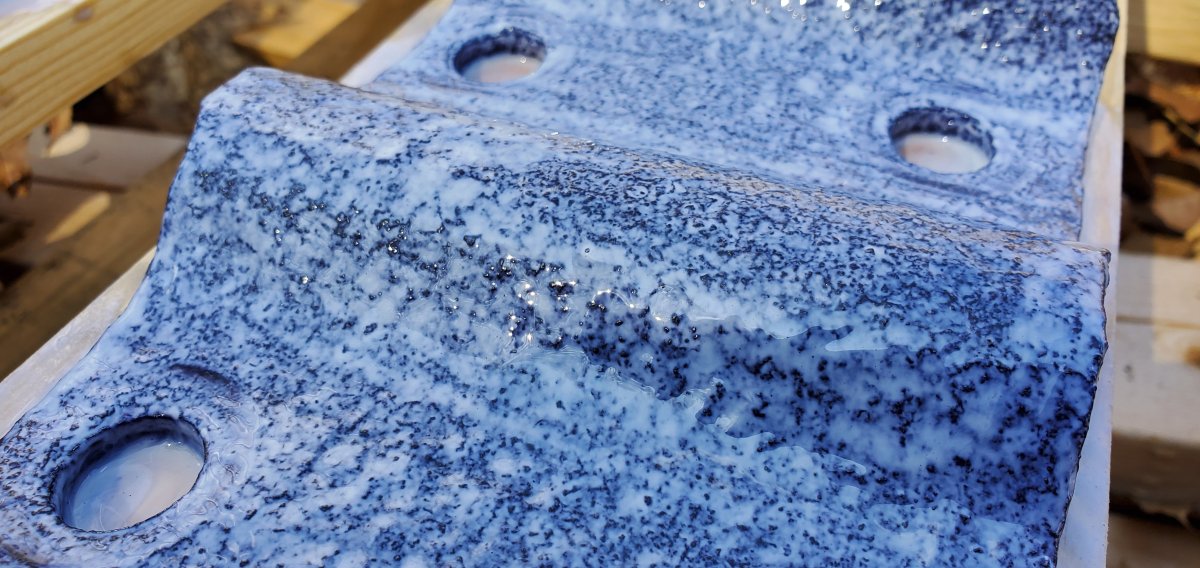 Apply the corroseal as thick as you can get it on, its consistency is a little thicker than heavy cream. The surface of these plates turned black almost instantly.
Took about half an hour or so at 50°F for the plates to be dry to the touch. Not tacky... dry. I took them inside for the night so they could fully cure in the specified temp range (45°F to 100°F)
After they cured for 24 hours, I hit the finish with the wire wheel again to see for myself how tough it is....
It's tough. Wire wheel couldn't even
dream
of stripping this stuff off (picture is post-wheeling)
I'm really super happy with the 70$ I spent on getting a gallon of this shipped off amazon. I'm not going to drive the truck in the salt/snow.. or probably even the rain.. so this application really isn't going to be a "torture test" for its durability.. but I have no doubts that this crap is going to properly seal up its frame for the rest of its life.
I'm even going to brush some on whatever little rust is under my '21 before I have it fluid filmed this summer. After 2 salty winters in maine I'm sure it has at least a little.
Corroseal... get some!