Joined

Nov 10, 2011
Messages

91
Reaction score

1
Points

0
Transmission

Manual
Hey guys - I've recently come across this nifty device.
Its a drill reverser from around 1956 maybe later, before two way drills. It lets you control direction depending on which half you hold (planetary gears allowed to spin or not)
It slows the spin down enough to be used as a tapping head for a drill press too which is my plan:
http://www.youtube.com/watch?v=OoCwplJuU_8
Pop. Mechanics ad:
http://books.google.ca/books?id=htgDAAAAMBAJ&pg=PA30&lpg=PA30&dq=versamatic+popular+mechanics&source=bl&ots=IYqUqqQ9Nb&sig=UK5dKVicYg86nrDfDaNg-ktQ4rk&hl=en#v=onepage&q=versamatic popular mechanics&f=false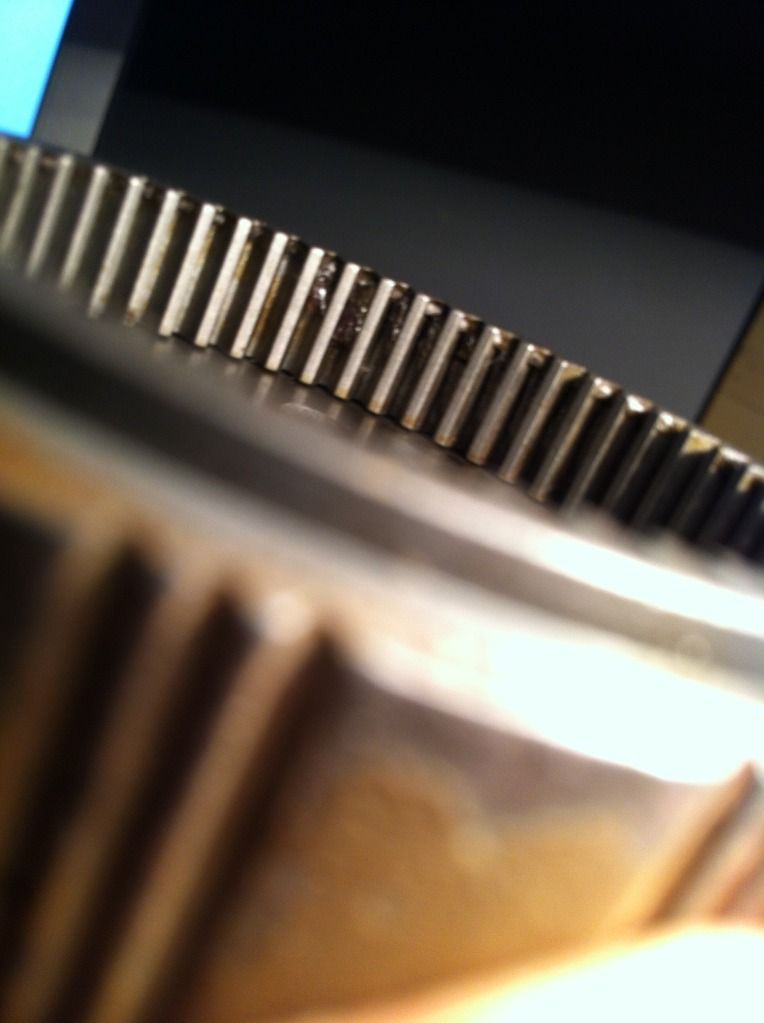 It's disassembled to clean and examine it for reverse engineering purposes lol- problem is I cant get to the bottom section.

Any idea how to get that gear ring out>?
It appears to be pressed in, the metal plate under it spins freely yet is solid to push on.. or maybe pull through the holes but it might bend it..