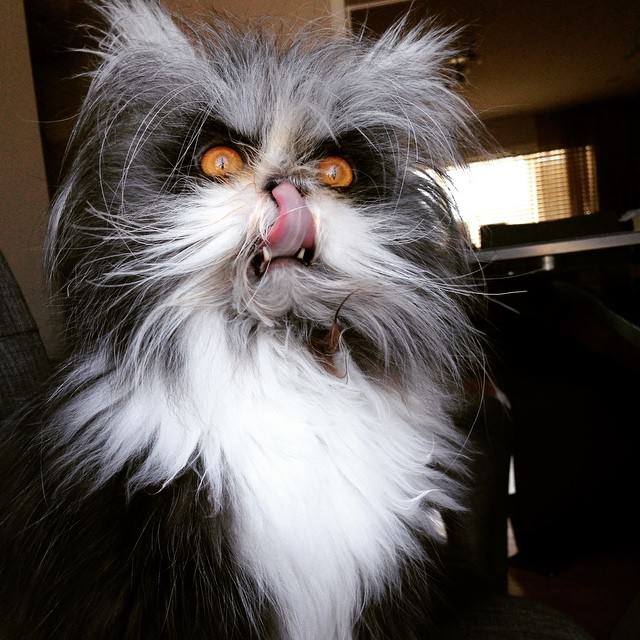 It never ends. Moved into this place almost 10 years ago. The crazy cat lady next door left her basement open and would dump food for the strays everyday. She liked to see the kitties.
The cats were a huge nuisance. I've got a big lot they think of as king litter box. I had gardens fail, as the cats would dump all over, dig it up, and eat new plants.
My cats contracted some horrible auto-immune mouth disease where their body attacks their teeth. Destroyed their late life quality of life.
Every year we trap kittens. By now we have taken no less than 20 cats out of here. The cat lady is long gone, and the only strays left are two alley cats that couldn't be tamed so were spayed and returned in the hopes they will keep other strays away.
So, now I have decent neighbors. Grew up with some of them. Now their cat thinks my place is a litter box. All the hard work I've done landscaping, it's such a shame to go look at my bushes and find huge and growing piles of cat shit under them.
This morning I'm having a smoke. See a new kitten with a pink ribbon eyeballing my lot. She sees me and runs off....
Straight to the Ranger, up into the engine bay. I say **** no, proceed to bang on the hood. Nope, have to open it and chase the damn thing off. The dirty little sumbitch runs straight to my Superduty and vrooop, up into the engine it goes. I have to push the damn thing off the back of the transmission. It goes screaming off to it's own yard. Next thing I know it is crawling up into THEIR vehicle!
I anticipate someone is going to have a bad time.
Any suggestions to keep that someone from being ME? I'm gonna be pissed as hell if it messes up one of my rigs.
I figure I'll just haze it until I put the fear of god in it. Not much else to do.