Joined

Oct 29, 2016
Messages

396
Reaction score

211
Points

43
Location
Vehicle Year

1983
Make / Model

Ford
Engine Type

2.3 (4 Cylinder)
Engine Size

2.3L
Transmission

Manual
2WD / 4WD

2WD
Total Lift

0
Total Drop

0
I figured I would start a new thread so it's easier to find if someone else ever tries to change from the Carter 1bbl to the Holley 5200 2bbl carburetor. My original YFA was shot and I was hoping to get a simpler carb on the truck without electronic feedback. I think my Ranger is one of the early ones and has the MCU system, but not the electronic distributor. I have the new carb on my engine and I'm still working out the kinks, but it runs and drives.
I used a carb from an early 70s Pinto in the hopes that jetting, etc would be good for my engine as they also used the 2.3.
To get the carb to fit on the stock manifold I used an adapter from Trans-Dapt meant for a Jeep. They used the Carter YFA as well. It's P/N 2125. For me, everything fit fine without any filing or grinding to clear butterflies or linkages. The throttle linkage is on the correct side of the carb to work with the existing cable and bracket, but I had to modify the bracket to bring the cable toward the driver side and down. I cut it and welded in a piece of angle iron.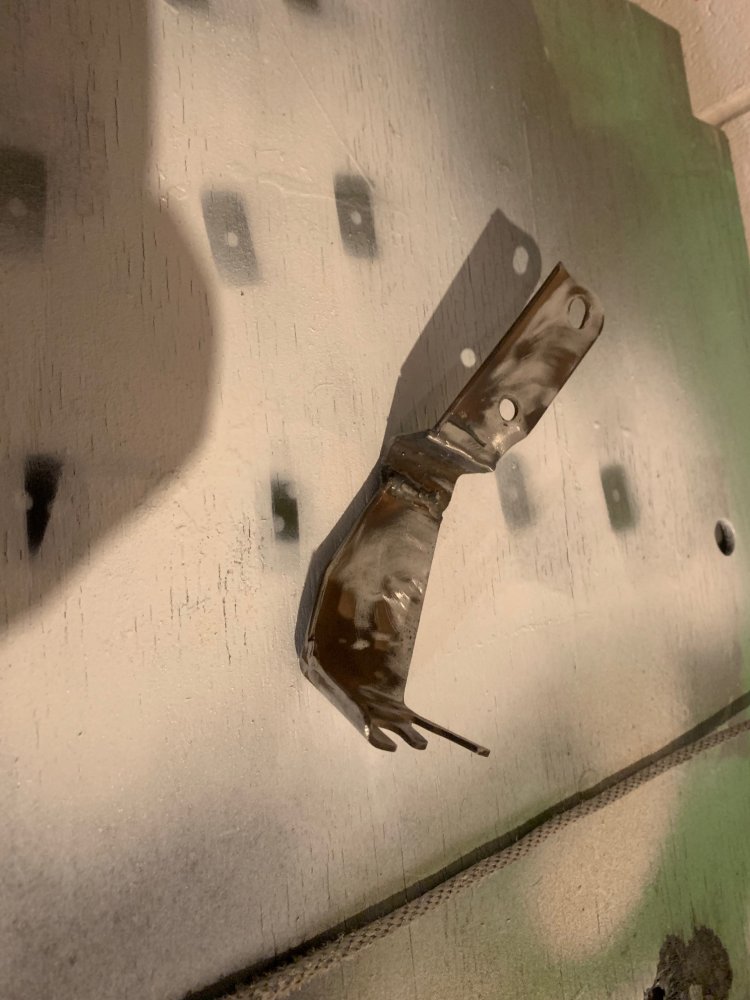 Here's the modified bracket.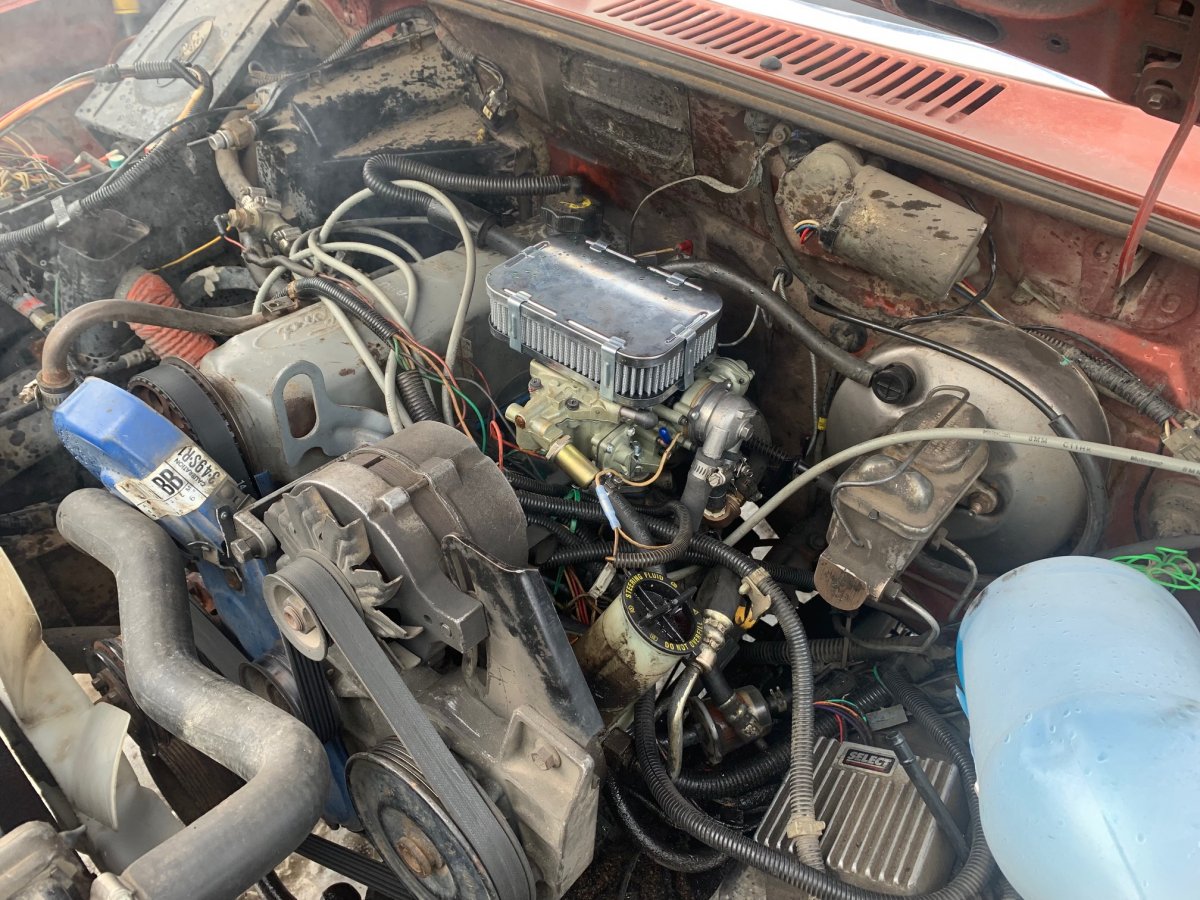 Here's the carb installed. I used an air cleaner assembly I found on eBay that's for Weber 32/36 carbs. Eventually, I'd like to adapt the original intake system to this carburetor so I can use the air heater. It gets cold in the winter and I think that system helped out. I'm going to switch over to an electric choke eventually, but plumbed the water choke for now. It's a bunch of bathroom fittings and heater hose I had laying around and it works, but it was a PITA to get the hoses fit up with how the in/out is oriented on the choke housing.
The truck started and ran fine, after fiddling with the idle mixture. Once warmed up the idle was worlds better than with the worn out Carter. It also revs a lot faster. I took the truck for a test drive and it would take off great but fall flat on its face. I advanced the timing from the normal 6 degrees up to 8, then 10. It definitely helped perk it up and I haven't seen any pinging. However, it falls flat once the secondary starts to open. I still have to look into this; from what I've read it could be a power valve that opens up to activate another fuel circuit under low vacuum, and they are often failed. When I dig in there, I will also be able to note jet sizes. I'm hoping it's just the power valve. Also, the accelerator pump is pretty aggressive. If I rev it a few times it loads up quickly and will stall. There's a pin that can be changed to back that off a bit.
I also read that these carbs have a special method for setting up the idle mixture.
It's at this link.
Redline is the US importer of Weber products and this Holley is based on a Weber carb. I haven't done that yet, but will hopefully this weekend. Another thing I read is they are picky about fuel pressure. They like between 1.5-3.5 psi. I'm going to check what my fuel pressure runs at. It might be a bit higher than that which could cause it to run rich. It could also be part of the accelerator pump issue.