Joined

Feb 15, 2020
Messages

4,888
Reaction score

5,342
Points

113
Location
Vehicle Year

2023
Make / Model

Ford Bronco
Engine Type

2.3 EcoBoost
Engine Size

2.3
Transmission

Automatic
2WD / 4WD

4WD
Total Lift

2.5"
Tire Size

285/75/18
My credo

Its probably better to be self deprecating than self defecating.
Lots of us like to camp, some of us seem to be diving right into the overlanding thing.. did a quick search and came up with nothing so.. figured this might be a neat thread to have.
What have you gotten, recently or otherwise, that was a solid addition to your gear setup?
Our trip riding wheelers over the weekend consisted of driving around on logging roads until we found a suitable spot to set up camp. When we made our plans, I knew there wasn't going to be a fire pit wherever we picked.
Being responsible.. I didn't wanna just have an open fire on the ground.. and being VACATION there was no way I was gonna hunt for a bunch of rocks to made a ring out of lol so I went on Amazon to see what they had to offer.
I ended up with this collapsible fire ring for 35$ shipped to my door. Each section is 17" long, so when it's all set up there's more than enough room to fit logs cut at regular length.. and when it's all folded up and in its carrying bag it's pretty compact and easy to store.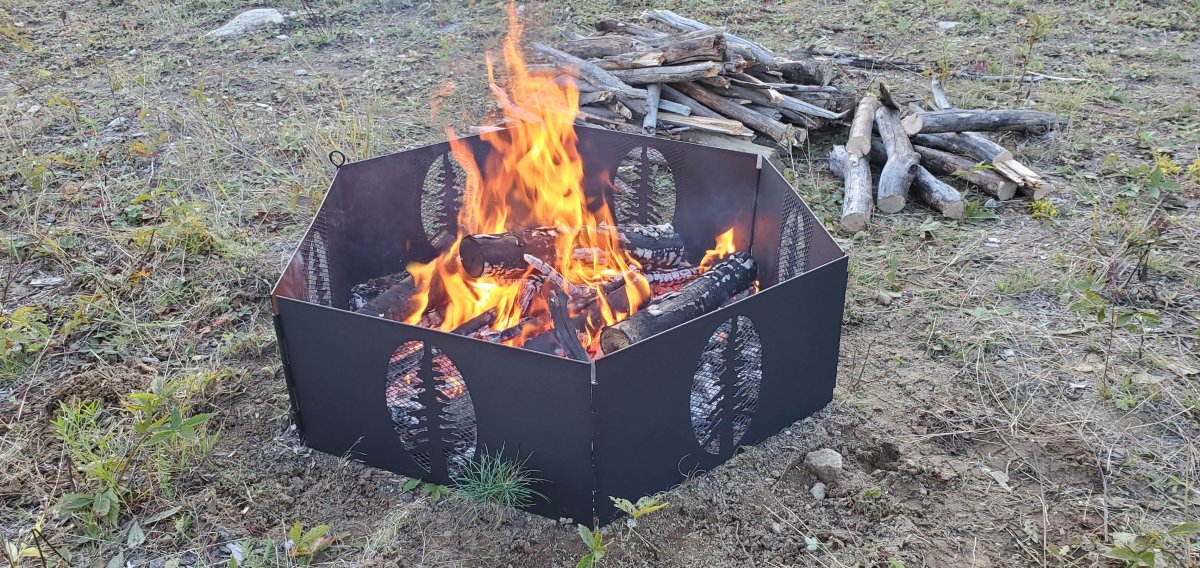 Some of the reviews of it on Amazon are clearly from... the unreasonable. Lots of complaints about the paint peeling off after having a raging fire in it
and some people wish the metal was thicker.
I'm perfectly happy with it. Even though parts of the paint are now flaking off lol. Would reccomend.