Been fooling with the 89 Probe over at the shop for some months now. It is always hard to work on anything when you have to travel to work on it. So we brought it home today.
Can you guess who is going to get this to drive:
And of course after many months of starting on its own the day we need it to the battery is dead: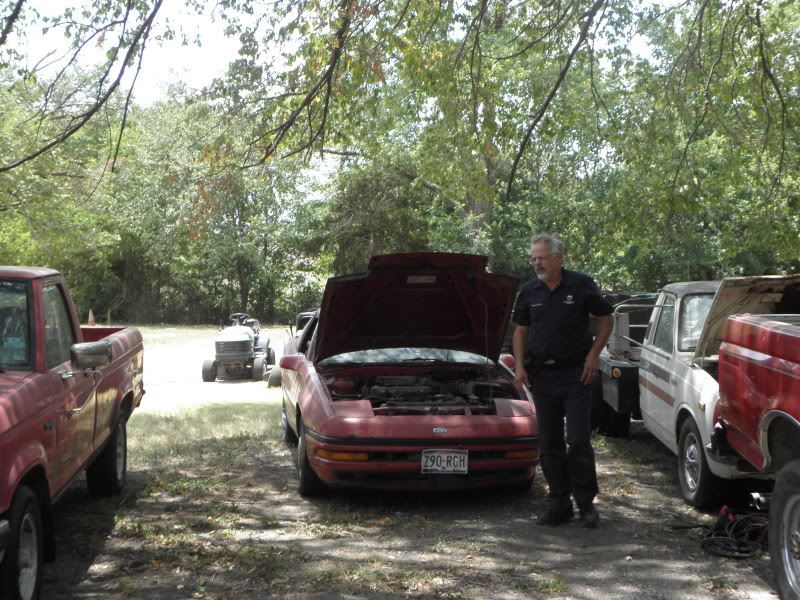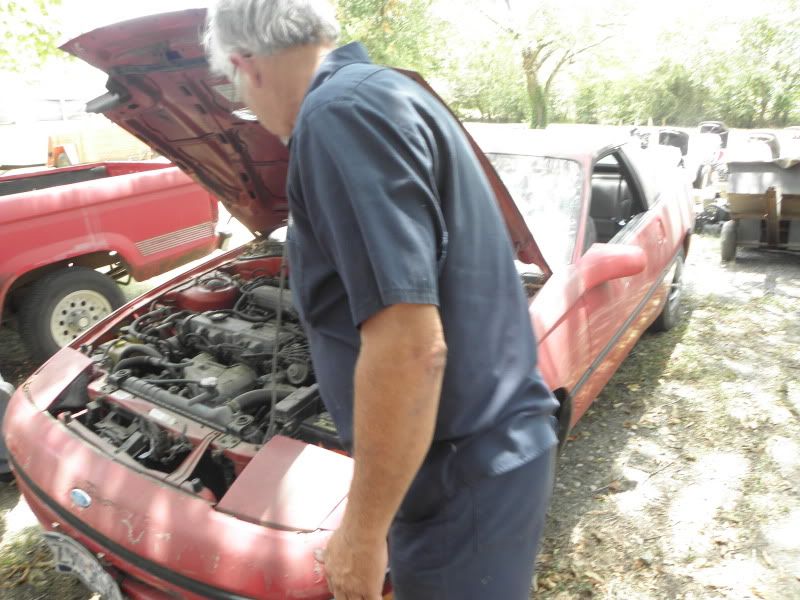 Got it started and headed for the trailer:
And got it on the trailer. (Looks like a few bulbs to replace):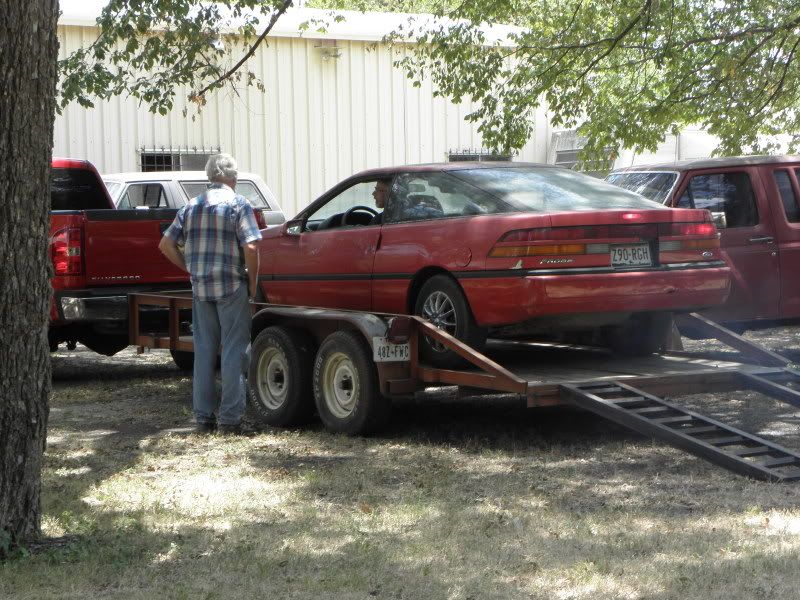 Ready to head home: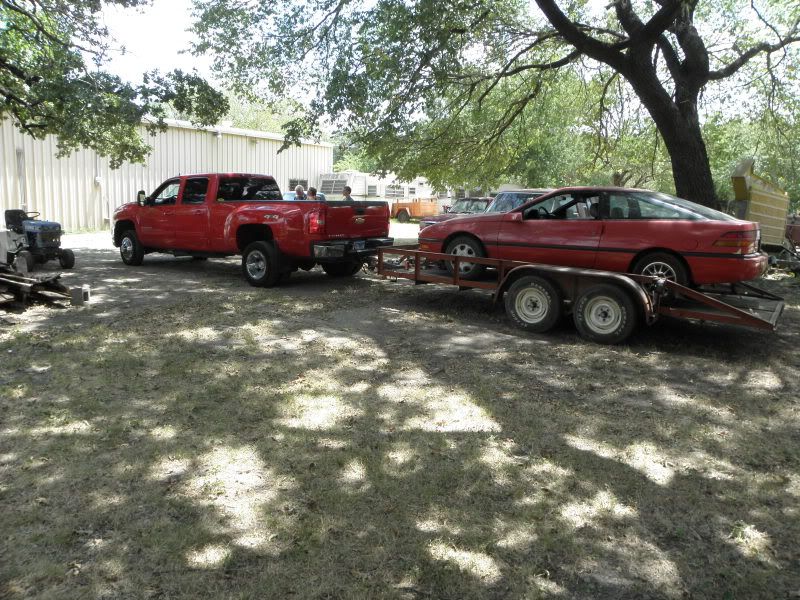 And got it home: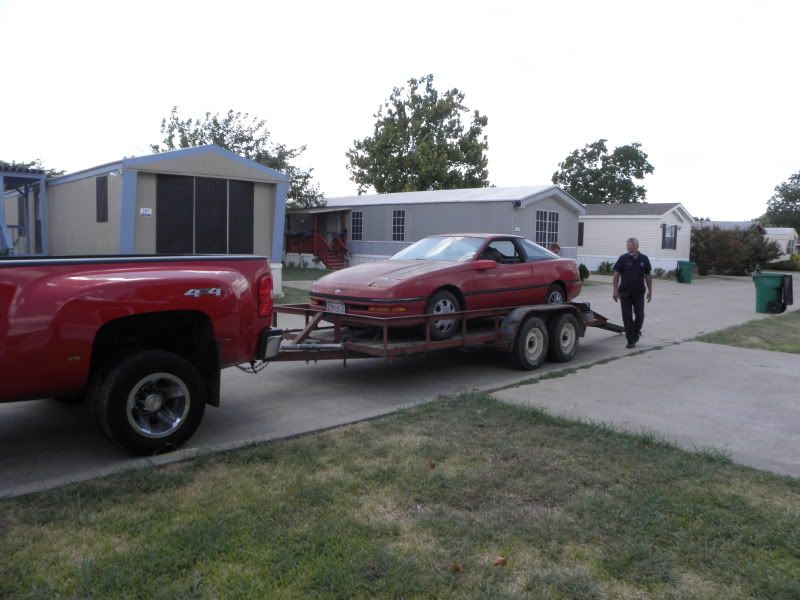 Now to wash about 6 years of tree sap off and see what we have to work with.