Hello!
So I recently picked up a 1985 Ford bronco 2 2.8l v6 as more of a project vehicle I can learn from. Either way, used to run, but now it doesn't after I gave it a tuneup lol
so I'm trying to track down what got it not starting, So, I've checked for spark on sparkplugs got em, got compression, and fuel, and timing shouldn't be an issue since I did not change that, either way, I took a closer look at a few components and noticed a loose wire from the ignition coil, looking at the diagram, it looked like a positive wire that's probably controlled by the ignition switch, I'm just trying to track down where this wire belongs, it looks like the previous owner had it taped to a stripped wire, and it fell off, but I'm not sure as I did not pay attention to it previously.
Either way, I'm hoping someone can give me an insight or possibly a picture of where this wire should belong.
or if that's not the problem what might keep the car from starting, I got fuel, compression, and spark. if it helps any, it does not sound any different when cranking with the ignition coil off.
the severed or loose wire from the ignition coil.
----------
where I suspect the loose wire was taped too on the exposed wire.-------------wires close to the ignition coil.
].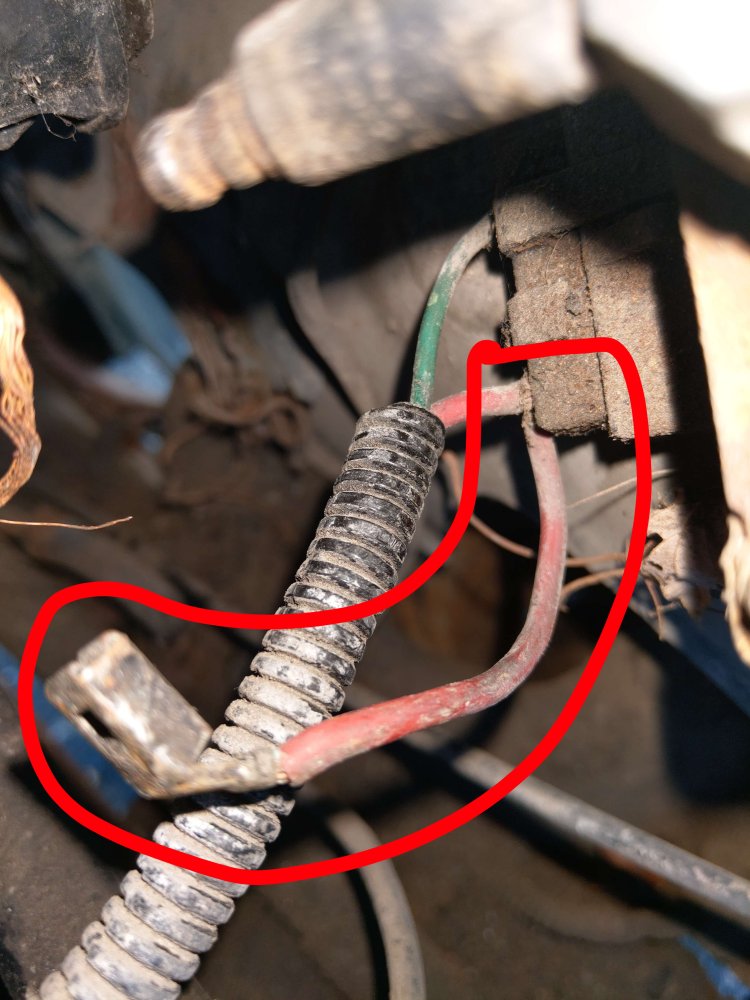 ---------------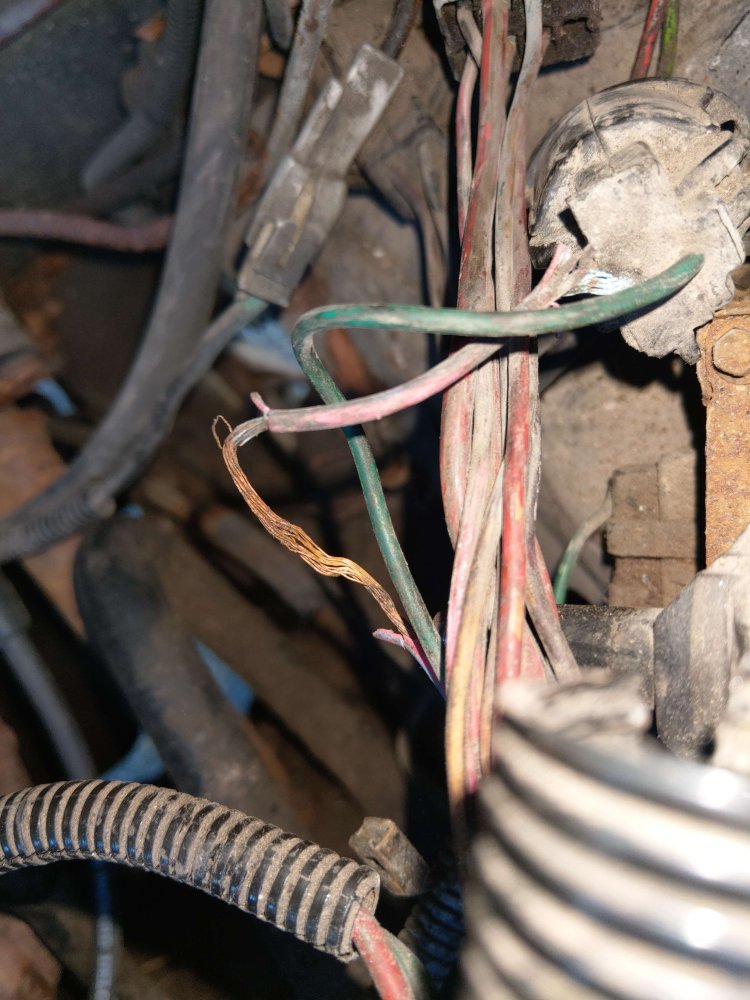 ---------
wiring diagrams, I believe it's the Red light green wire from the coil, I just really need a picture of where it's supposed to connect to or a clear description for a color blinded person who doubts every color they see lol