Joined

Nov 23, 2020
Messages

7
Reaction score

0
Points

1
Location
Vehicle Year

1985
Make / Model

Ford Bronco II
Transmission

Manual
Just recently bought a pristinely maintained, bone-stock 1985 Bronco II (pictures below). Manual,
2.9
2.8. Want to turn this into a beast. 302 swap, suspension, all the bells and whistles. Want a overlanding/outdoor rig that I can also cruise around in. I've been scouring forums all over the internet and have the general idea of what to do, but I'm missing pieces and want to check with y'all. Never done something like this so want to check I'm getting my plans right.
Plans
Engine - Found 93 mustang fox body at junkyard, getting engine for $500. What's everything I need to grab from the mustang?
Transmission - Read stock transmission can't handle V8, need to upgrade. Upgrade with what exactly and what components? Can mustang transmission work, it's a T5?
Suspension - James Duff stage 3 lift, body lift. Read I need to upgrade axles. I've read front = dana 35, rear = 31-spline 8.8-inch axle. Are these both from an 90's explorer?
Wheels/bumper carrier/ other bells and whistles
What else am I missing? Videos seem to have a laundry list of upgrades.
Edit to answer some questions:
Will be keeping EFI.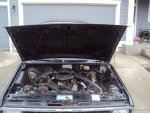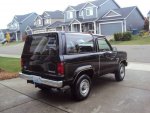 Last edited: