09/2014 OTOTM Winner
Supporting Member
OTOTM Winner
Solid Axle Swap
TRS Banner 2010-2011
TRS Banner 2012-2015
TRS 20th Anniversary
Joined

Aug 12, 2007
Messages

2,873
Reaction score

51
Points

48
Location
Vehicle Year

1997
Make / Model

Ford
Engine Size

4.0L OHV
Transmission

Manual
((Will add more pictures IF I find them possibly when I first bought it
)
Howdy,
So, I've been here for the last freakin' decade and I've finally decided to make a thread for the RBV (to catalog it, instead of having pictures all on my phone or roaming around the depths of my PC). It's mainly been my DD, and a 5% offroad toy.
BACKSTORY
:
I bought a white '97 4.0L 2WD Xcab 82K miles when I was 16, since I hadn't enough money for a low mileage fullsize. I grew to love the compact size and utility, and I eventually did a 2" washer lift, 3" PA body, and threw some 33x12.50x15 ProComp A/T on there along with a K&N, muffler, and explorer seats. I beat it to Hell and back at 200K miles, until 3 years ago when I got T-boned by another driver that wasn't paying attention to her stoplight. It got totaled, bought a nicely used BMW for Dad, and got myself a '92 GT Foxbody convertible.
I longed for another Ranger, and finally found one on Craigslist. I picked this exact one for several reasons...
WHY I BOUGHT THIS ONE
:
Extended cab
'97 had the 2 piston brakes
'97 had the revised 4.0L design
'97 last year of the TTB
4.0L had the 8.8" rear, larger discs, and larger drums
Familiar to me, and like the body style better than the Gen I/II
M5OD-R1
Already had a small lift and the rivets drilled out!! lol
Explorer gauge cluster has the tachometer installed
Body is straight, save for a few offroading dings
Good head unit (not the best out there, but acceptable)
FRESH PARTS / REPAIRS
:


DRIVETRAIN
1997 4.0L
Warn Premium manual hubs / repaired 4WD w/ new axle hardware
BW1354M t-case swap; custom bushings
Explorer 8.8" 31-spline disc axle swap (fully rebuilt), SOA conversion
Nitro Gear 4.88 ratio, front & rear
Richmond Lock-Rite auto locker replaced the LSD (rear)
Solid Diff Cover (cleared the 4.88's, added oil capacity)
New Hayes HD clutch, throwout bearing, pressure plate
New O-rings on clutch line to inner slave cylinder (fixed mystery leak)
New clutch master cylinder & safety switch, installed new pedal covers
Pennzoil Syncromesh to transmission
New Timken carrier center bearing
15"x10" black Rockcrawler wheels, new lug nuts & studs (the other ones were all x-threaded)
35" x 12.50" x 15" BFG KM2's
Used Shifter & New Hurst palm shifter knob (old was broken; used a temporary 19mm wrench)
New inner & outer wheel bearings
New "cold air" filter (didn't want this, but previous owner already had intake tube, no stock airbox)
Fixed idle issue / (cleaned MAF, IACV, vacuum lines, Seafoam brake booster & intake)
Marvel Mystery oiled crankcase / removed sludge, Fuel filter / motor oil

SUSPENSION / BRAKES
Superlift Superrunner Steering (K-link, NO MORE BUMPSTEER!)
Fixed so much of the suspension, it's not funny
Newer softer Skyjacker 6" springs (previously tried Trailmaster coils and Bronco/F-150 coils)
Fixed popping suspension via balljoints, fixed lifted suspension quirks
New drilled & slotted rotors
New premium organic disc pads
New premium organic drum shoes
New drum hardware & springs & wheel cylinders (on both Ranger & Explorer 8.8"'s)
Flushed brake system w/ DOT 3 (black fluid!)
Alignment & misalignment bushings
Softer Explorer 8.8" leaf springs (previously Skyjacker lift springs)
Beltech 6400 extended shackles
James Duff radius arm bushings, TTB axle bushings
(4) ProComp ES9000 twin-tube nitrogen shocks (23" compressed, 30" extended)


INTERIOR / ELECTRICAL:
New black carpet & extra insulation
Thoroughly cleaned the cab from previous owner (if you smelled it, you'd understand it was its own mission, months to get rid of the tobacco and dip stench & stains)
Dynamat entire cabin (for sound & vibration)
New Pioneer 3-way, 5"x7" speakers
Pioneer head unit
12" Rockford Fosgate P2 woofer in sealed Ranger MDF box, amp, new Monster 8 gauge wiring
Made 40/40 buckets + seat covers
Blue interior lights
Wrapped headliner in black fabric; previously broken headliner got wet and took out a year later
Typical electrical maintenance items / 850 CW Motorcraft battery
Uniden 520XL CB Radio, (forgot the 18' brand cable, K-8?)
Firestick II 4-foot antenna
CB Radio Amplifier
In-cabin 0.3 gallon air tank & compressor (for tires, airhorn, compressed air nozzle)
120 db metal train horns, mounted under truck bed
Spray painted interior black
TRS "bucket" Ranger seats
Fiberglass center console (thanks to Hazmat)
Explorer overhead console
20% tinting

BODY / OTHER
Performance Accessories 3" body lift
New tailgate bushings (tailgate was slipping out)
Banged out (as best as possible) tailgate // fixed locking mechanism
Fixed A/C, new compressor
New fog lights (tractor lights from Harbor Freight)
New Bosche wipers (new set for past 4 years)
Steering wheel grip (old was faded and crumbling)
Used fiberglass Lund bed cover & plastic bedliner
Painted & installed fender flares
Zip-tie throttle mod
Aluminum side steps for passengers
Installed used driver's side power mirror
TRS Banner mod
James Duff body mount bushings
Finish fiberglassing custom center console
Clear corner marker lights
Class III hitch
Replaced leaking windshield & rear sliding window

CURRENTLY (under the knife):
1978 Bronco Dana 44 HP front axle + radius arms
Custom brackets, track bar, tie-rod
Chevy 1-ton TRE's, reemed knuckles for 7/8" bushings
Solid front diff cover
Deaver springs
Skyjacker extended braided brake lines
CURRENT PICS as of September 2014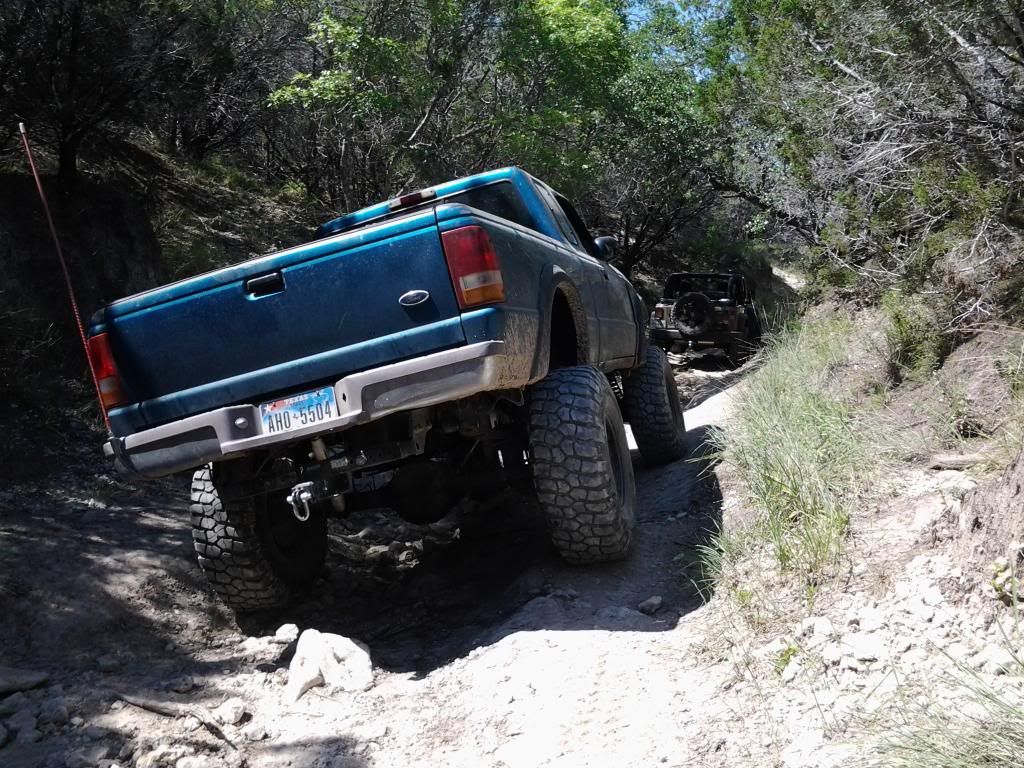 http://img.photobucket.com/albums/v124/big_pete139/Green Ranger II/20130722_201540_zps88046db9.jpg?1410535743428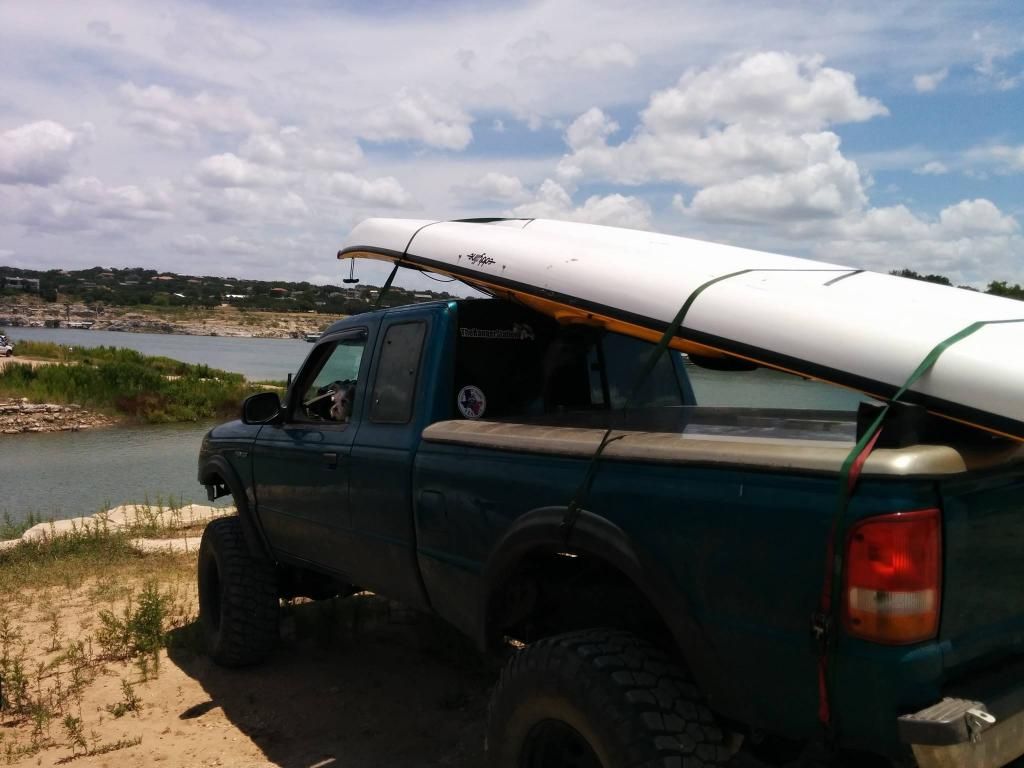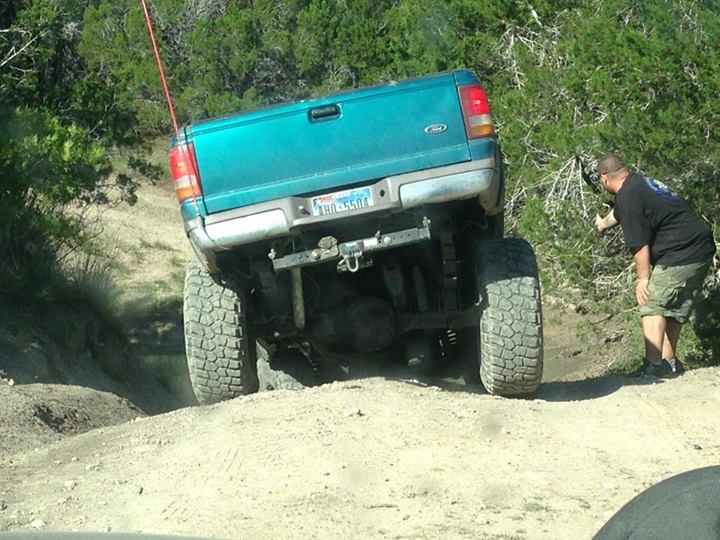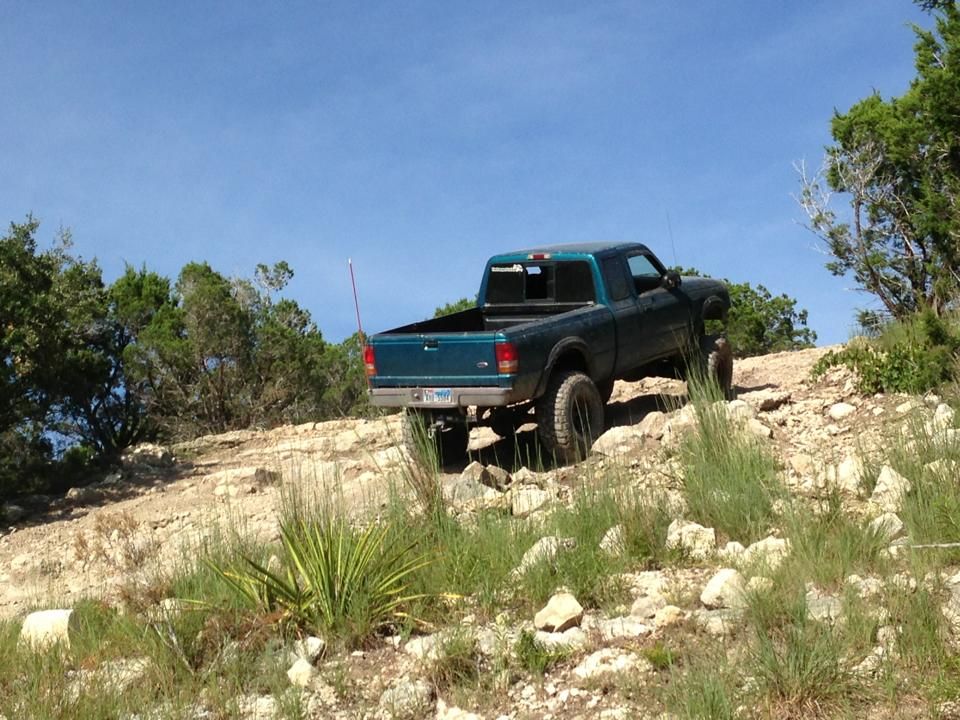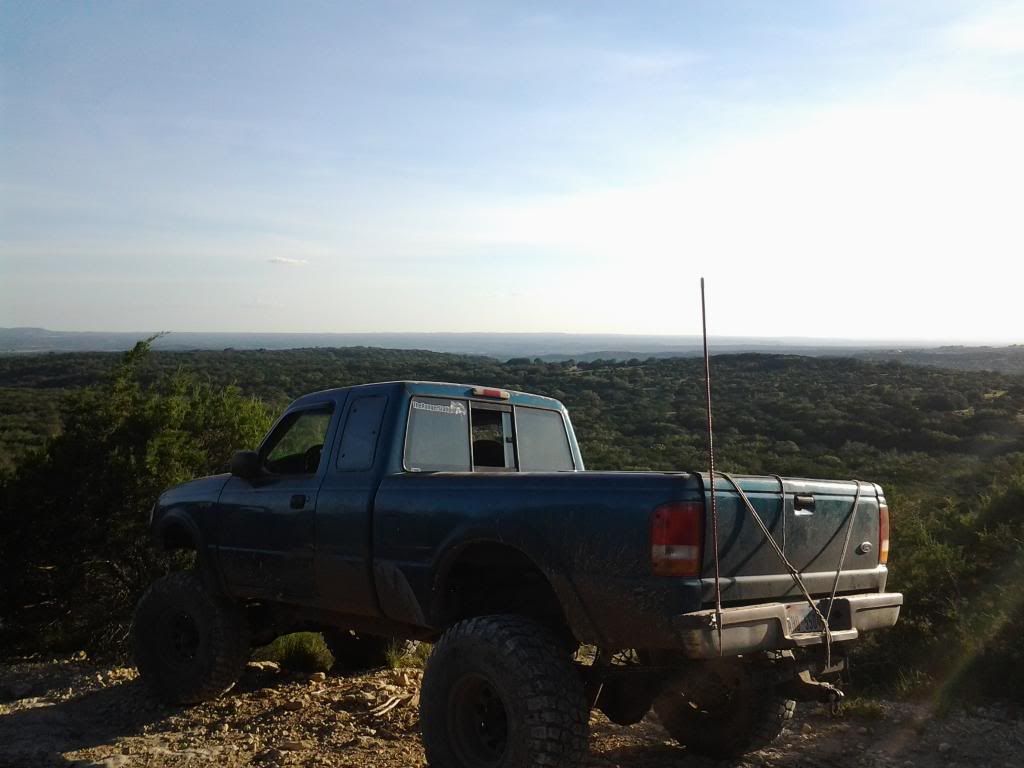 Check out my wedding cake: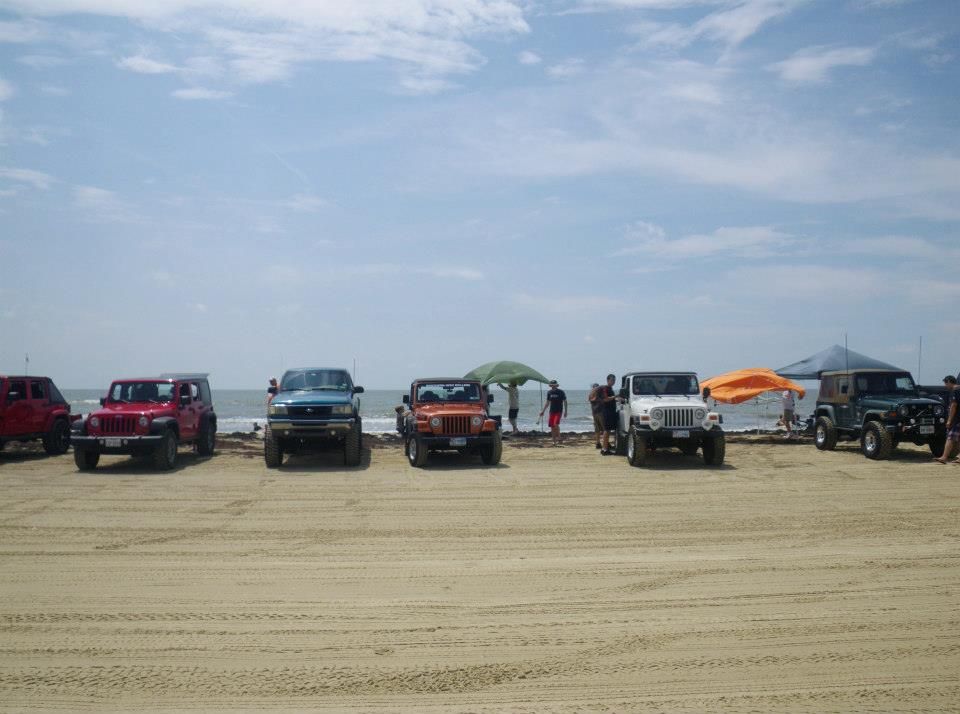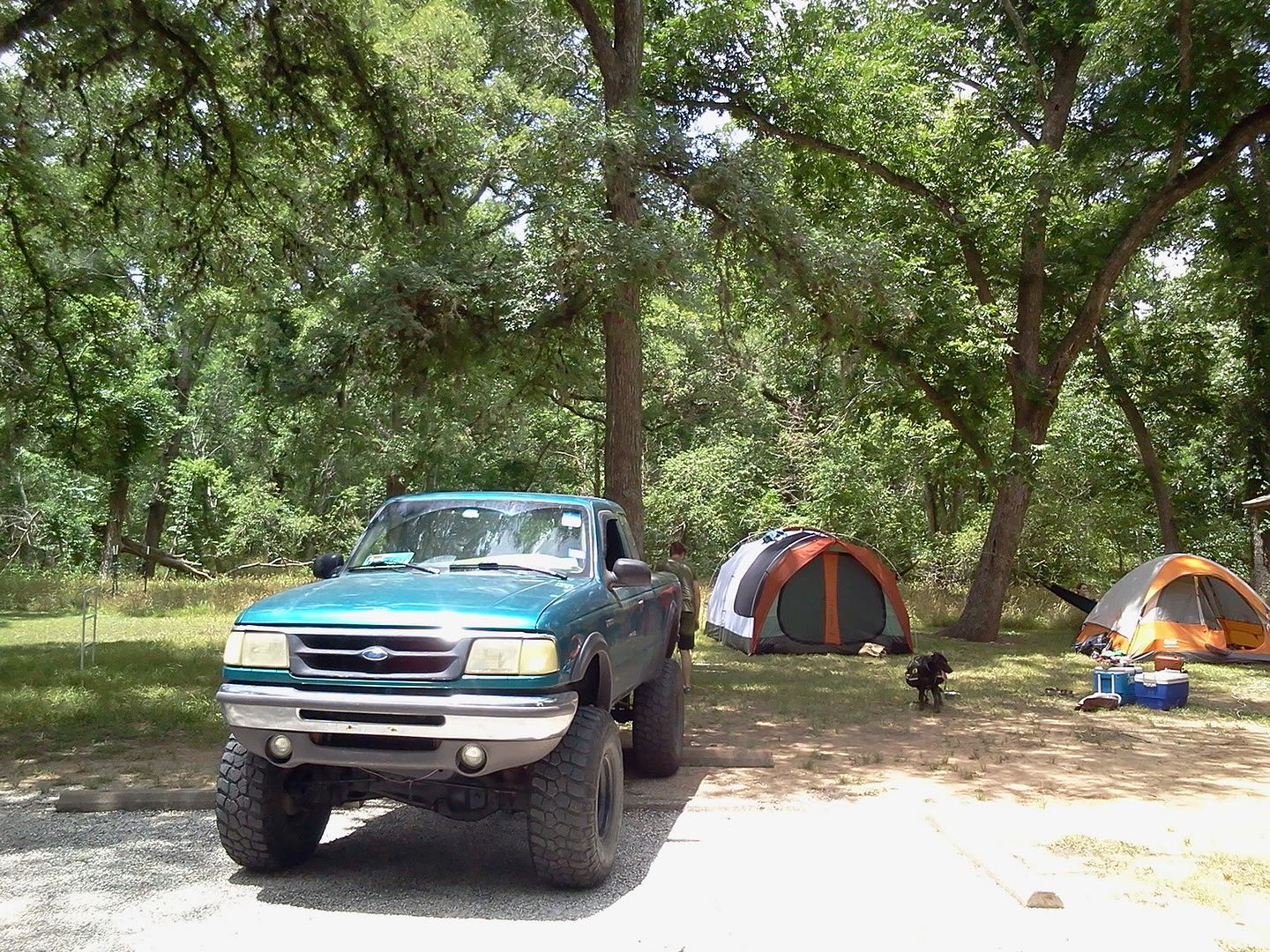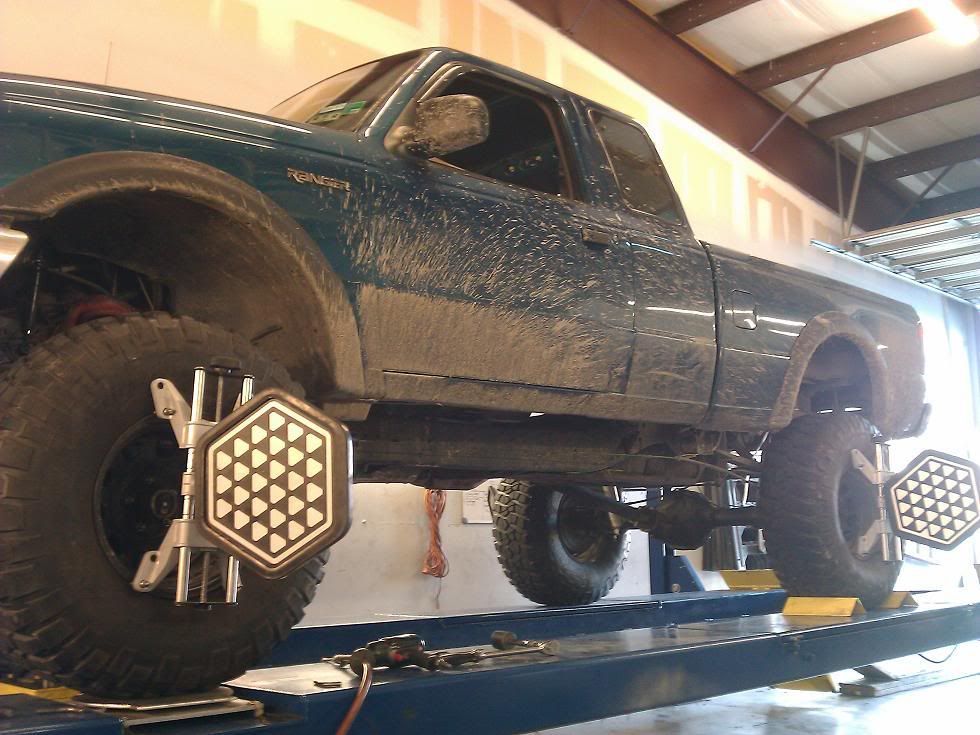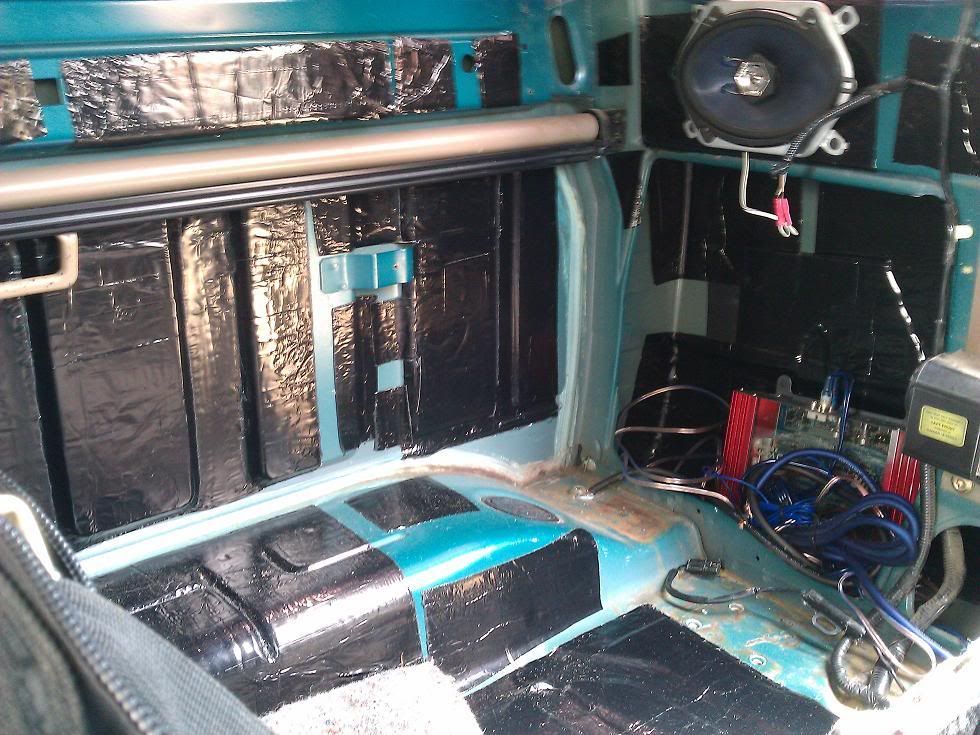 .
I need better flex pics. And build progress pics. As you can see, I either take a crap ton of pictures of trivial parts, or no pictures at all.
Last edited: