April 2010 STOTM Winner
MTOTM Winner
Joined

Nov 12, 2009
Messages

74
Reaction score

1
Points

8
Location
Vehicle Year

1987
Make / Model

Ford Ranger
Engine Size

2.3L
Transmission

Manual
Hello Everyone,
It's been a while since I've posted and for good reason, I didn't have a Ranger! I just bought a 1990 XLT 4.0L V6 Auto and it has every option checked. I purchased it for a song since it has a transmission issue.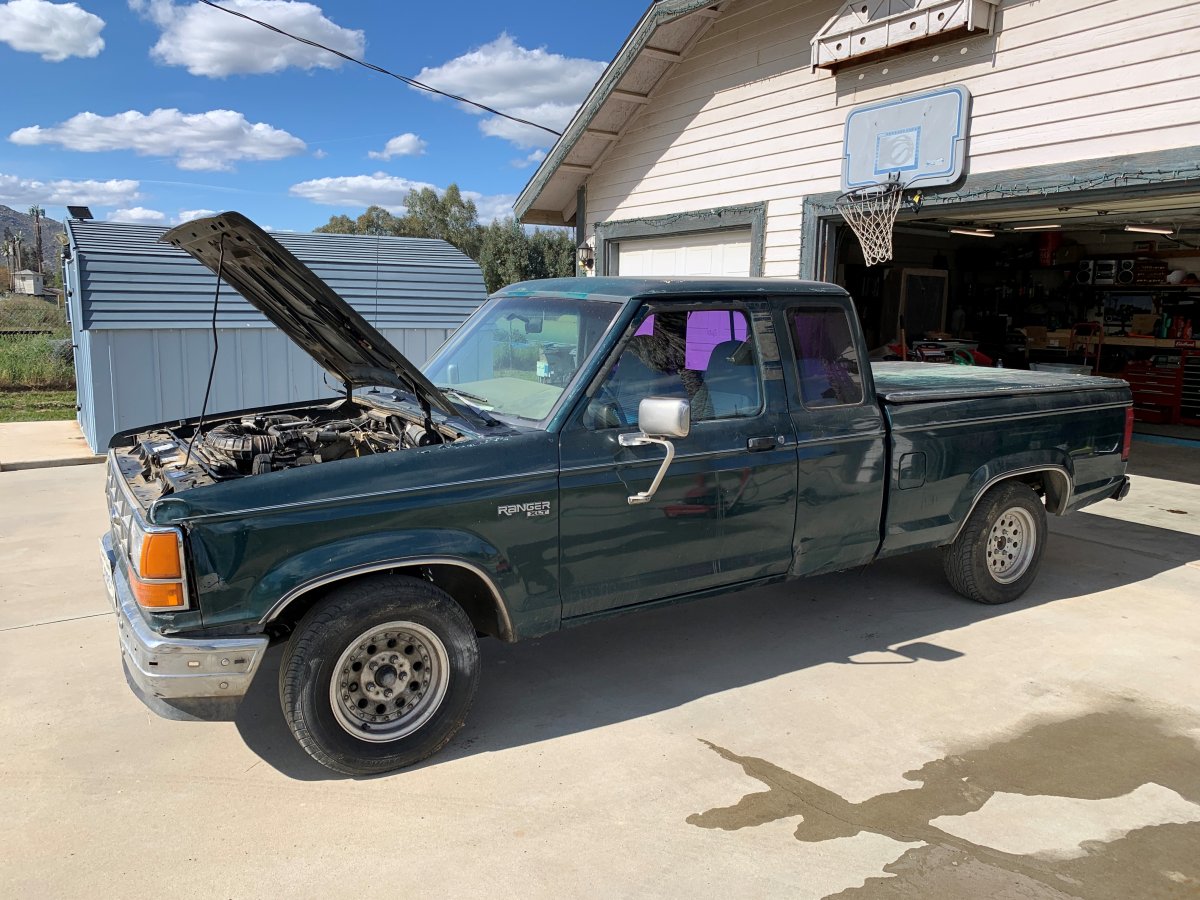 This will be my 3rd Ranger, the other 2 had 5 speed manual transmissions and I can rebuild those in my sleep. I do have Automatic Transmission Rebuilding experience but it was for my daughters 1998 Nissan Altima, which is FWD and much more complicated trans than the A4LD is.
My question is: If I have no Forward & no Reverse Gears and it is not noisy when I try to engage any gear in the trans where should I start when I take it out and split it open? I think it is odd that there are no noises because if there is a hard-part failure it is usually accompanied by a noise, in my experience it's similar to putting a fork in a blender and hitting frappe'...
I've read that it could be Torque converter splines sheared off, that would be a simple fix... has anyone else experienced the same here and could maybe lend me some advice before I start this journey?
Thanks again for your time, glad to be back!