Joined

Sep 1, 2018
Messages

23
Reaction score

0
Points

3
Location
Vehicle Year

1996
Make / Model

Ford
Engine Size

4.0
Transmission

Automatic
Hello everyone, been awhile.
I come seeking more knowledge from the community. I recently installed a Skyjacker Class II 6 inch lift and now my truck leans to left (even with me out of it). I am wondering what could be causing it to lean? Seems like both front and rear driver sides are leaning. My truck does have a bad alignment right now and pulls to the right rather hard when driving, i was thinking maybe that could be causing the lean but i am not sure. Also, my rear suspension got a whole lot stiffer and it is supposed to be soft ride suspension. My front shocks only have about 3.5 inches of shaft visible on the right and 3 inches visible on the left. Honestly, I am VERY DISPLEASED with this kit which cost $2500 + tax, there was hardware missing, instructions seemed like they were written by someone with autism, for this price is should have came with replacement pivot bushings etc. The paint on almost all the new mounts and radius arms was chipped badly and was packaged VERY POORLY with paper as a means to keep the pieces separated. The boxes were ripped and the cheapest of quality. The skyjacker stickers for the shocks were folded in half, the sticker on the right radius arm was scratched and torn from shipping. OHHHH! I almost forgot, didn't notice it until i went to install the left radius arm and saw that the bottom shock mount was bent, truly frustrating, i bent it back with crescent wrench very carefully, was an easy fix and not bent badly but still not straight. Enough of the venting, can someone help me please if they know anything that could be causing it? I have pictures but the truck is not on a level surface so the measurements are not accurate, I just rolled my ankle today so i wont be able to take better pics until tomorrow after work. Any help would be greatly appreciated.
UPDATE : think it might be the back that is leaning and causing the front to lean a little as well, or i have frame damage, i do not know. look how bad this lean is from the back.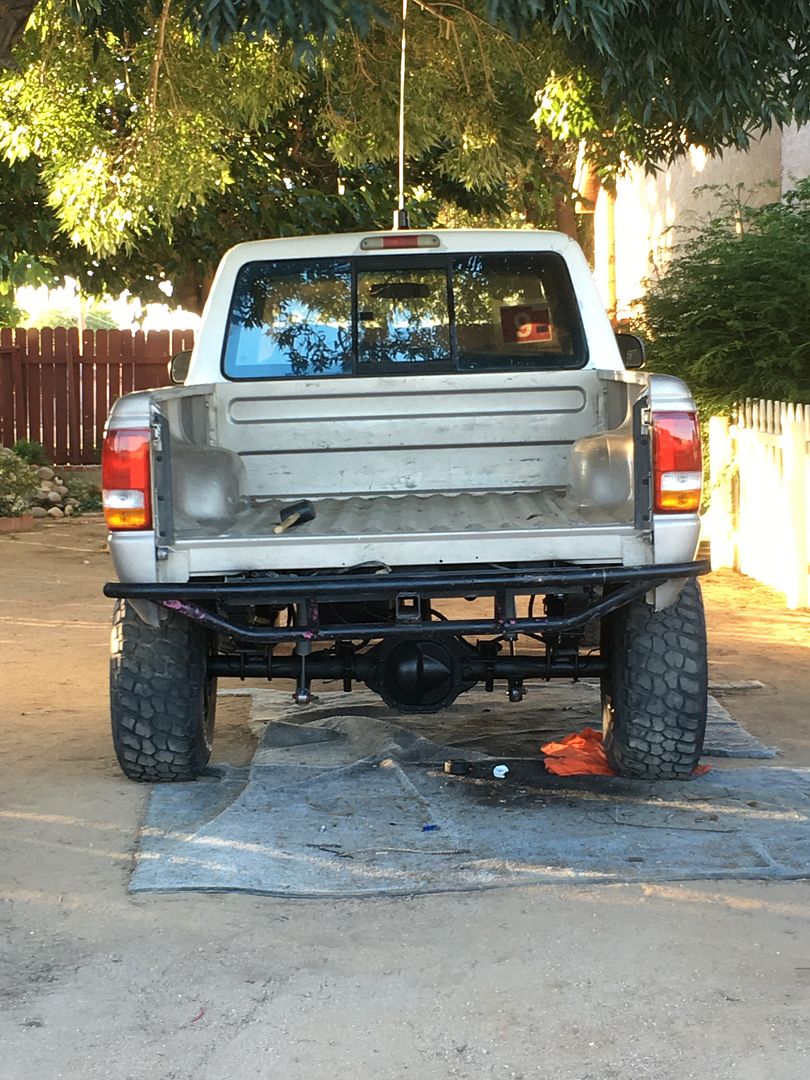 and here is the picture of how much shock shaft is exposed!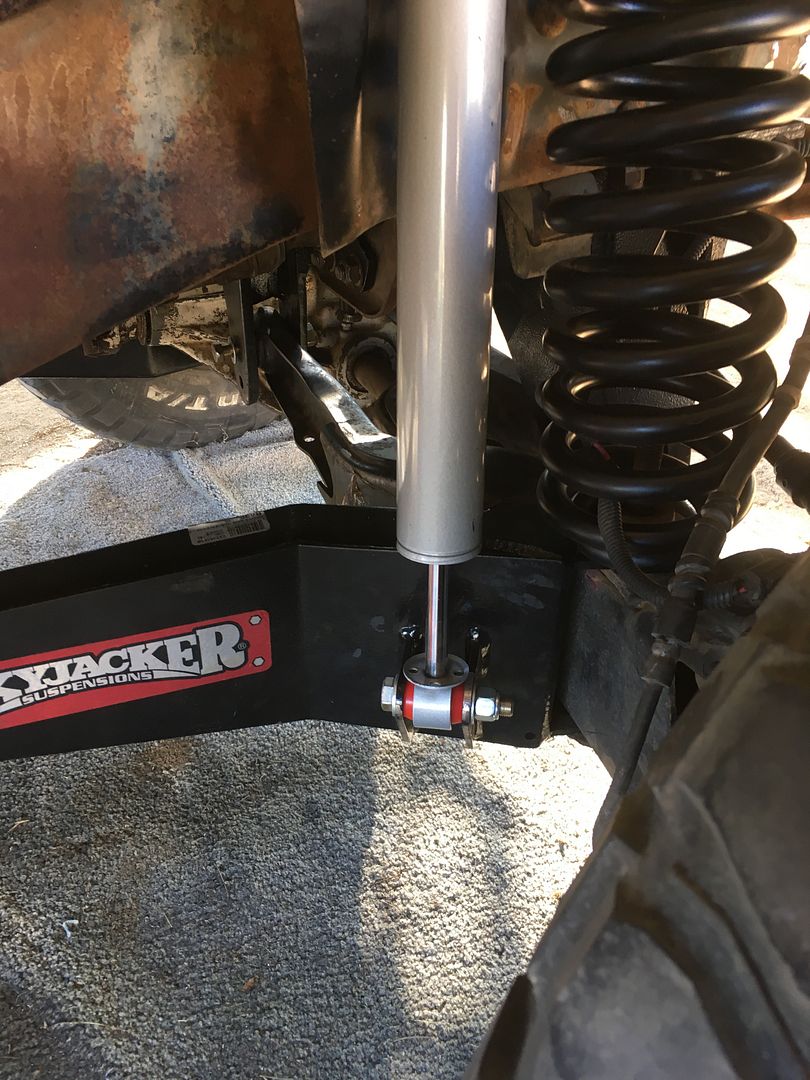 Last edited: