Forum Staff Member
TRS Event Staff
TRS Forum Moderator
Supporting Member
TRS Event Participant
Joined

Sep 17, 2018
Messages

12,478
Reaction score

11,402
Points

113
Location
Vehicle Year

2006/1986
Make / Model

Ranger/BroncoII
Engine Size

4.0L SOHC/2.9L
2WD / 4WD

4WD
My credo

Lead follow or get out of my way
So this Bronco II came up for sale in the classifieds... I thought it looked pretty good... had a bunch of work done to it and made a move to learn more.
Hi All, I am selling my 86, it just sits and I have lost interest in the automotive hobby. It currently does not run, not due to any mechanical issue, just gas needs to be drained and a fresh battery installed. Last driven around the house 6yrs ago. Has mostly been garage kept since 1996, (I...

www.therangerstation.com
I've never bought a vehicle without seeing it in person first but the logistics on this one were not in my favor. So after several contacts with the seller and several more pictures my comfort level elevated. He also bought a battery and a high pressure fuel pump and made it run. That sealed the deal really (I was going to buy it not running for a negotiated price). The seller also stated the clutch felt good and both the service and parking brakes worked. The delivery driver could just get in and load it... cost savings on getting it here. Also meant I could at least move it around once it got here... complete win.
I completely understand there is still some work to do to complete the project... but probably isn't much I can't fix. With all the goodies it has and the condition it's in... I feel it's worth the efforts to finish it up and make myself a pretty cool toy. Probably saved myself a pretty fair stack of cash if I were to buy a clean Bronco II and just get it to where this one is. I'm not even made about the bed liner paint job... it's not going to be a show vehicle... I'm gonna just drive it... trail ride it... haul my dirty hunting dog around in it and I won't be worried about scratching the paint while I do all of it.
So a couple more pictures that were shared....
It has a 31 spline 8.8 from an Explorer that he had professionally rebuilt axle bearing to axle bearing with a disc brake conversion. Yukon 4.10 gear (wish he would have done a 4.88) that he says is an open differential. I'm going to check it and I'm hoping for a Traction Lock diff. but it is what it is. It has new park brake cables, brake lines, exhaust, tank cleaned and coated with a new in-tank low pressure fuel pump. Also new Skyjacker 6 inch leaf springs.
The Skyjacker lift and most of everything else has less then 50 miles on it. The bottom side of the body was cleaned, treated, and painted. So was the frame and all new body bushings.
The Explorer Dana 35 was rebuilt with Yukon gear set and bearings throughout with a Lock Rite locker. New axle joints, front brakes, warn hubs and Superunner Steering upgrade. He also stated he upgraded the steering intermediate shaft to the u joint version, reman steering pump and reman steering box.
The 2.9L was rebuilt about 40k ago. New 2 row radiator, entire new A/C system and underhood just doesn't look torn up like most 35 year old vehicles.
The interior is pretty much all new too... headliner to the carpet. All seats were reupholstered and every piece of interior plastic was removed and sent out to be dyed gray. Even has a crack free dash cover. The seller is sending the original blue door panels in the truck... I am just going to buy a new set of black panels.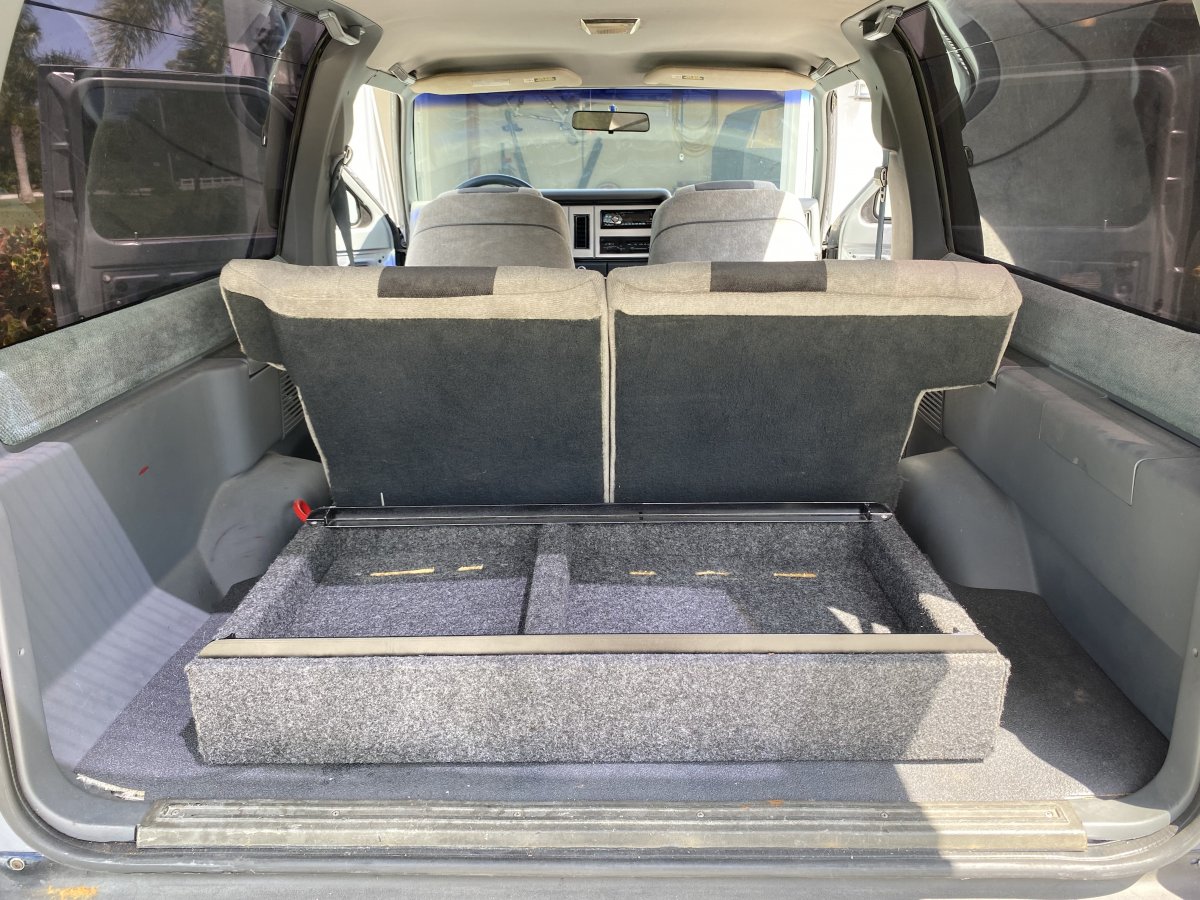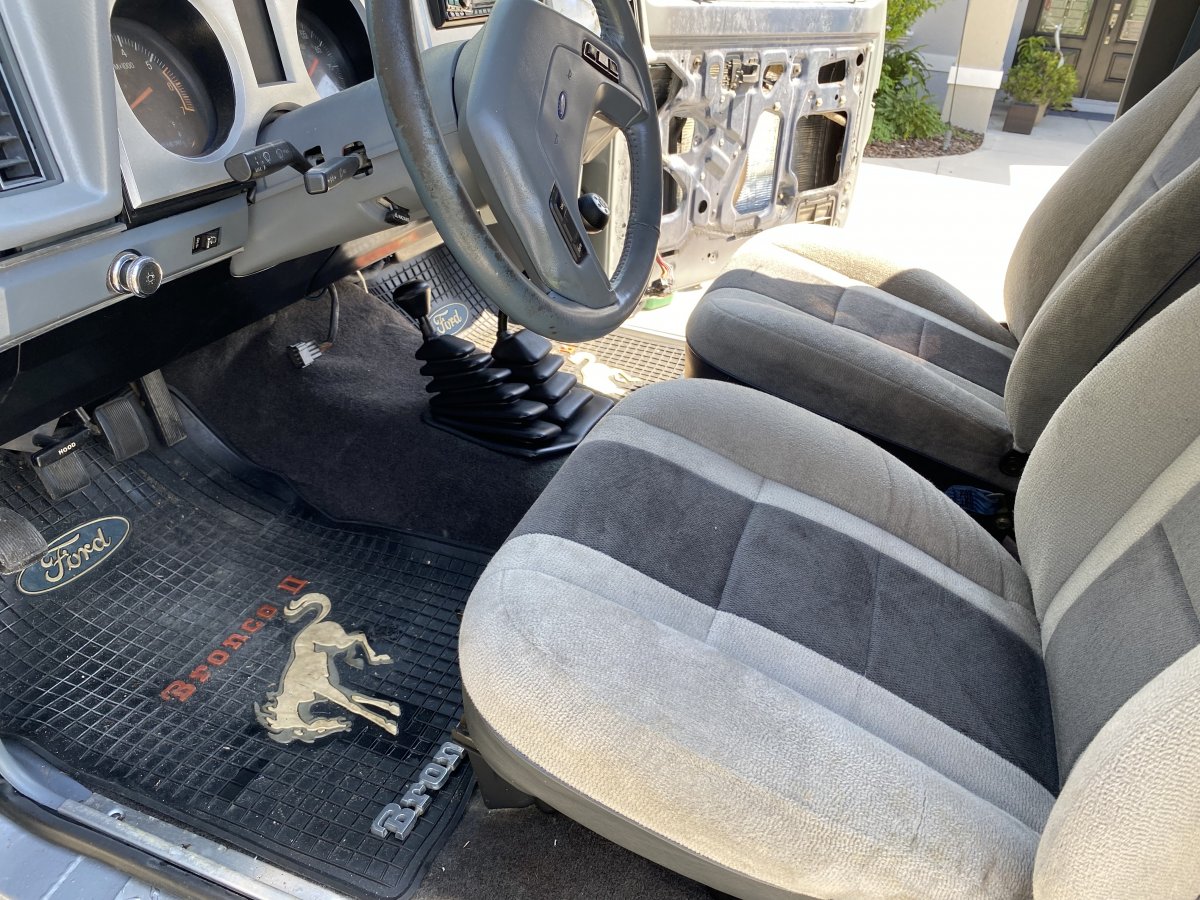 The bed liner paint job... like I said... not even mad about it. Wheels and tires were bought in 06 and never been driven on. The tires will be questionable at best... but there is no dry rot that can been seen. I will probably putt around town here a bit but I see new tires in my future.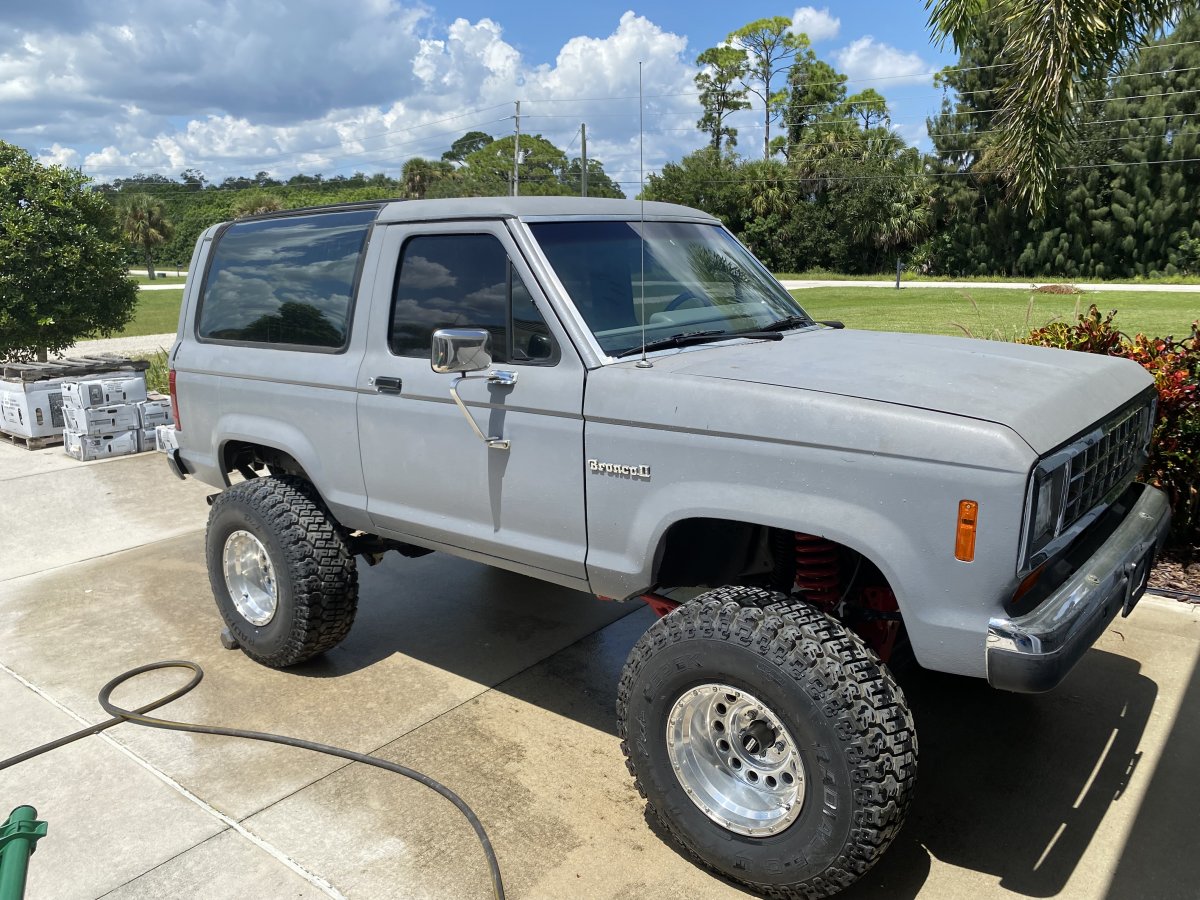 Last edited: