Toilet enthusiast
Supporting Member
Joined

Feb 15, 2020
Messages

3,973
Reaction score

3,866
Points

113
Location
Vehicle Year

2021
Make / Model

Ford ranger
Engine Type

2.3 EcoBoost
Engine Size

2.3
Transmission

Automatic
2WD / 4WD

4WD
Total Lift

2.5" level
Tire Size

275/65/18
My credo

Its probably better to be self deprecating than self defecating.
I fell in love with wagons while owning a turbo subaru outback. I fell in love with big v8 rear drive American cars while owning a crown vic..
So when it was time to purchase a weekend cruiser.... I combined my loves and bought a big one.
1983 chevy caprice classic Station wagon. Fully loaded. Dismal 305/700r4 combo. 2.72 rear gears. 15.6 seconds to 60. Wouldn't spin a tire. It DID get 21ish mpg though.
Drove it for the summer, decided it would be more fun if it was fast.. and started amassing sbc turbo parts.
When I learned about how much easier it was going to be to make big power with an LS.. I sold off my sbc parts and jumped on the bandwagon.
Now... 4ish years later... after acquiring a bank breaking amount of parts... I've finally got the car from where it had been hibernating to my house where I can finally start the swap.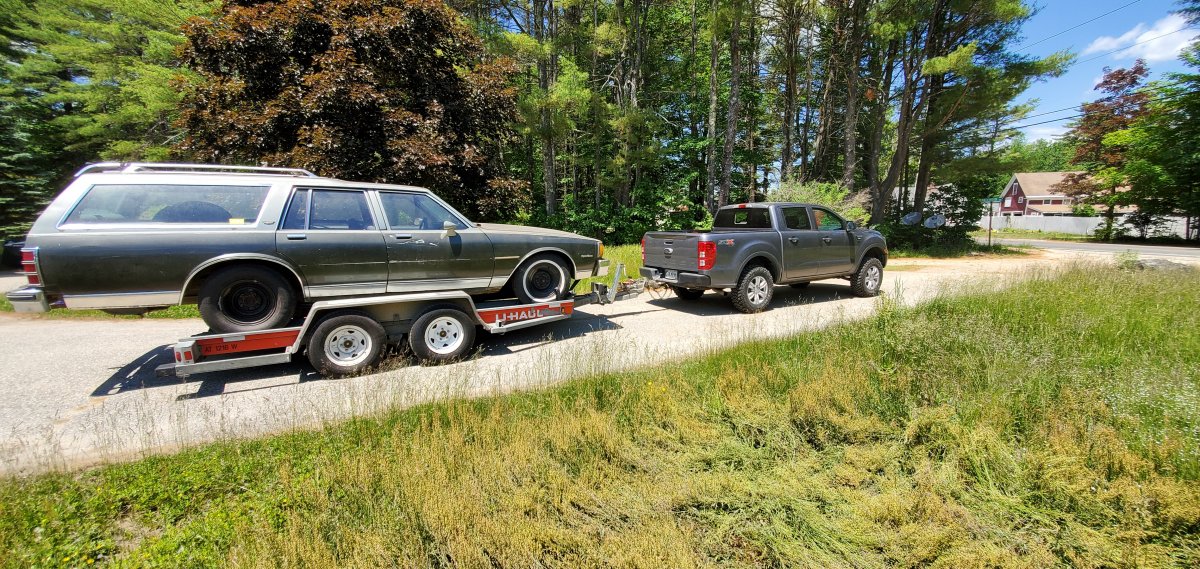 Hopefully next weekend will bring the removal of the old motor & tranny.
All said and done.. the car will have an e-carbed 4.8 twin turbo LS, an FTI level 4 transbrake th400, a ford 9" rear end, big sticky tires, and hopefully still look like a complete bucket.
Making the interior safe to sit In after years of mice inhabitation will probably be more work than all the mechanical crap..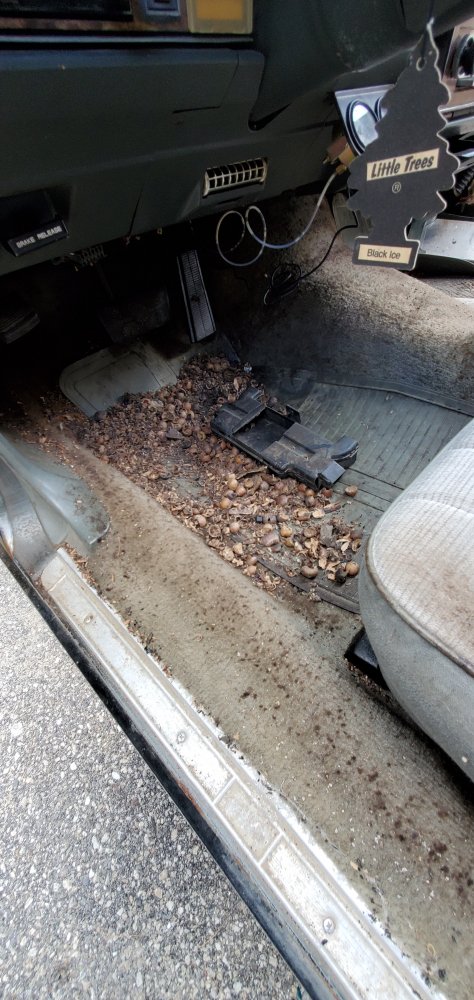 Being this close to driving the car again has me super excited and motivated.
At first all I wanted was a neat old turbo car that could actually do a burnout.. but considering my potential power output has gone through the roof going from a gen1 to a gen3 motor my ultimate goal now is to get it to pull at least one front tire off the ground when I let off the transbrake.
Last edited: