Hi everyone,
Anybody interested in doing an automatic to manual swap?
I had a 96 ranger auto and I was going to do an automatic to manual swap, so I purchased all these parts from a 96 ranger. I ended up selling my automatic ranger before doing this swap, and this entire kit is sitting on a shelf for over two years now. Time to move them on.
These parts all came out of a 96 ranger, extended cab, 4.0, 2wd. Had 111k miles on it. I ordered it all from a junk yard in Tennessee.
As far as I understand, these are all the parts needed to do an auto to manual swap on a 95-97 Ranger 4.0, extended cab 2wd:
5-speed trans
transmission support
plate
starter motor
vehicle computer
driveshaft (not pictured but its there)
clutch, pressure plate
clutch master cylinder
pedal assembly
some sort of wiring harness piece
Stock cup holder console that goes over the shifter
I paid over $900 for everything. Will sell it all for $550. Spring cleaning!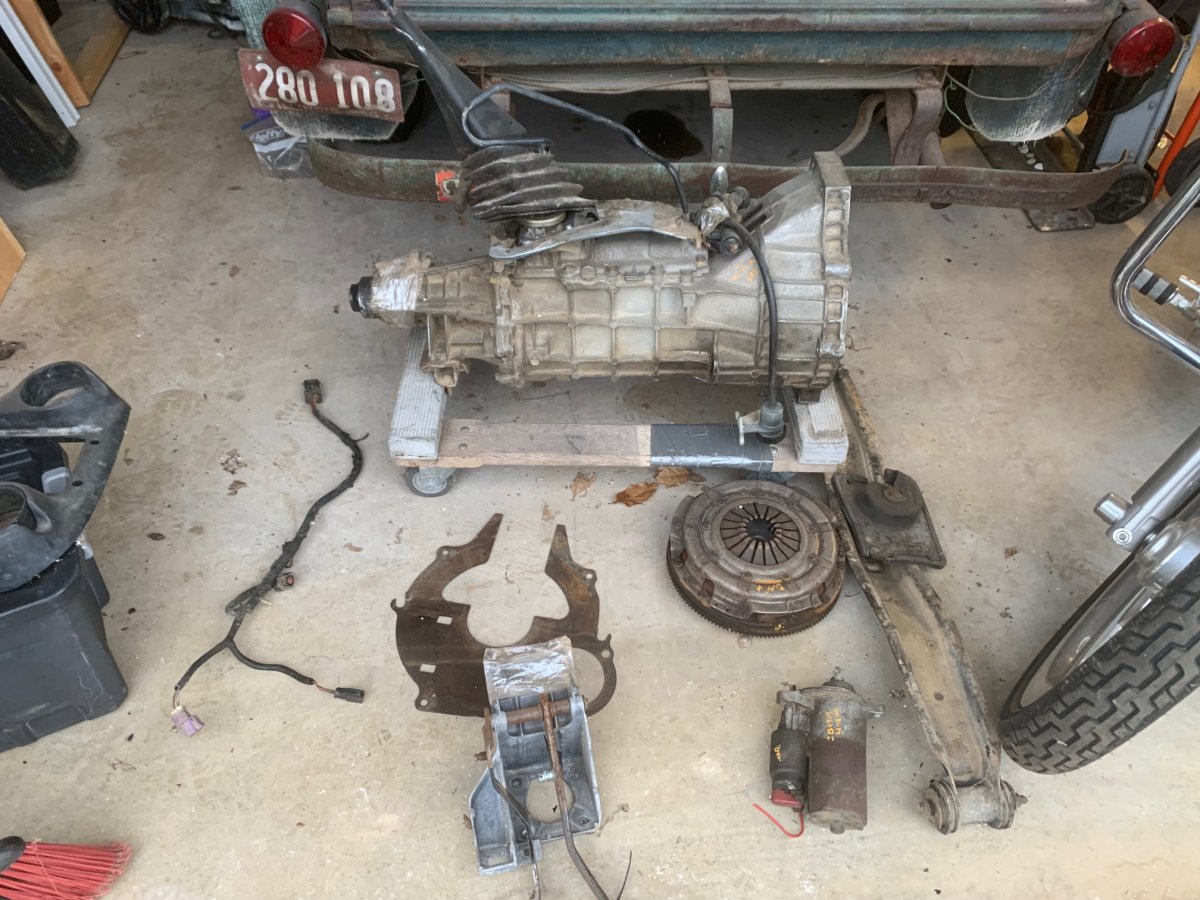 Located in St. Louis.
Thanks!