Joined

Jul 17, 2019
Messages

6
Reaction score

7
Points

3
Location
Vehicle Year

1991
Make / Model

Ford Ranger
Transmission

Automatic
what's going on guys!
we started this build a while ago, but are nearing the end so its time for a build page. note: this is not a step by step. pictures are going to be out of order haha.
for more detailed pictures, give us a follow on instagram @customchaosracing
a little crash course of the ultra4 emc stock class for those that don't know.
- must retain oem suspension style (ie ifs rigs must remain ifs, coil as coils, leafs as leaf)
- any engine available in make/model/year
- any trans available make/model/year
- axles open
- transfer case open
- max 35" dot tire (no race tires)
- must retain a mechanical linkage between steering box and wheels (no full hydro)
- only sheet metal allowed to be cut is wheel openings up to 2" from tire at bump.
basic specs:
35s, 44 ttb with lunchbox locker, van 9", stage 3 a4ld, 4.0
the truck started as a 1991 4x4 4.0/auto/ extended cab short bed.
we then drew a couple pictures and threw a cage together following the rule book guidelines.
2' .120 wall DOM, with 2" .120 crew for non impact points.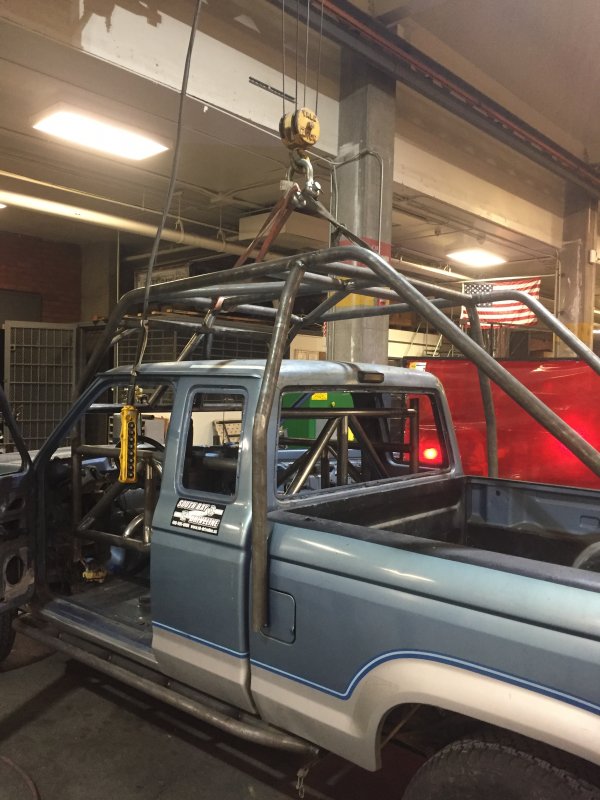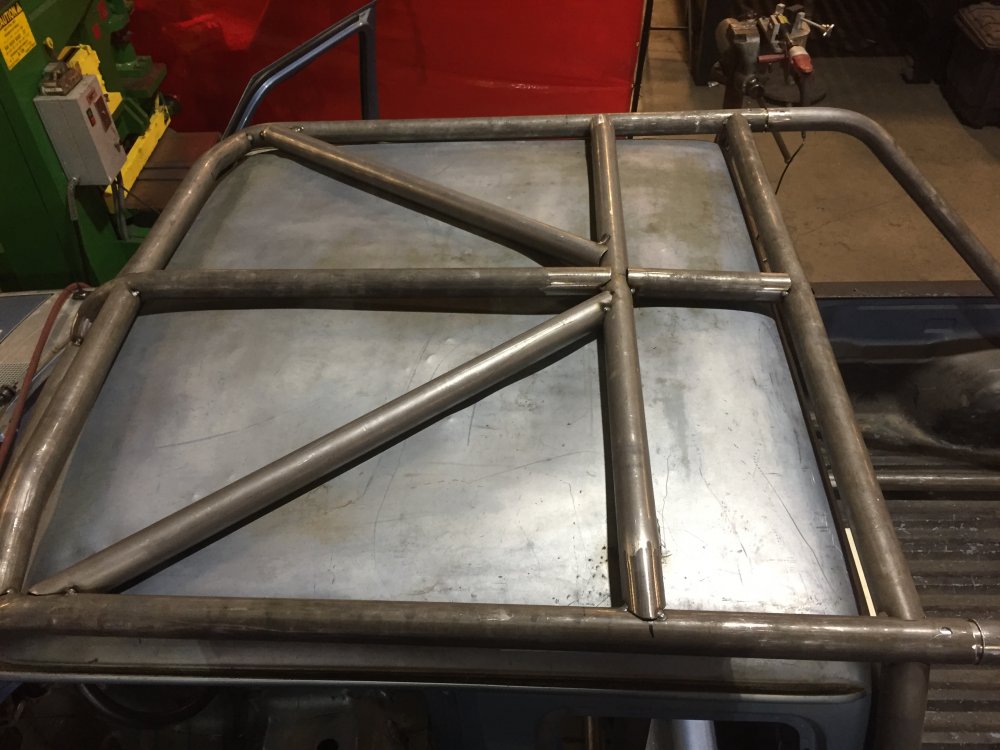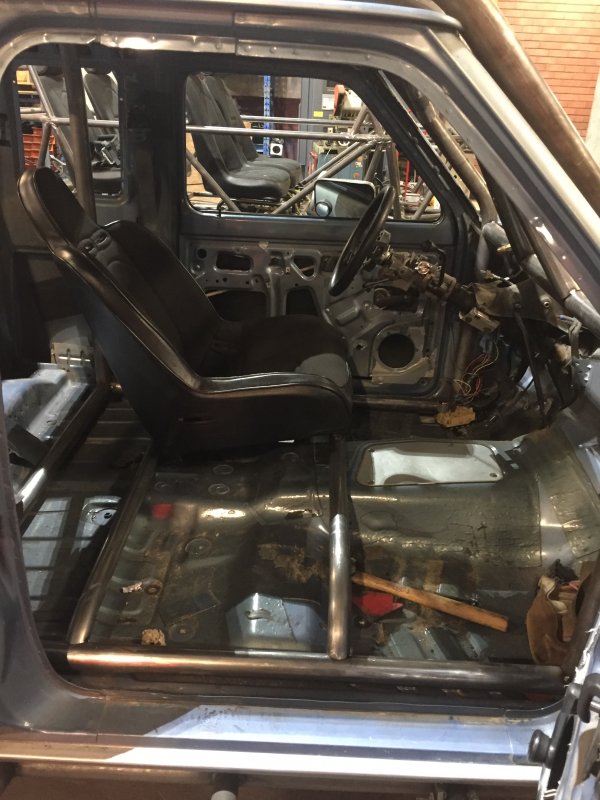 the truck then came back to my house where the rest of the work began. Dana 35/8.8 ripped out and donated to a buddies b2 build. pulled trans and sent it out to get a stage 3 rebuild and custom convertor.
dana 44 ttb got a uniball conversion, and plate work thanks to Desolate motorsports who sent us the care package. once it was all welded up it began going in, prepped the 9" out of my explorer from when I went to 1 tons. trussed and added bash plates.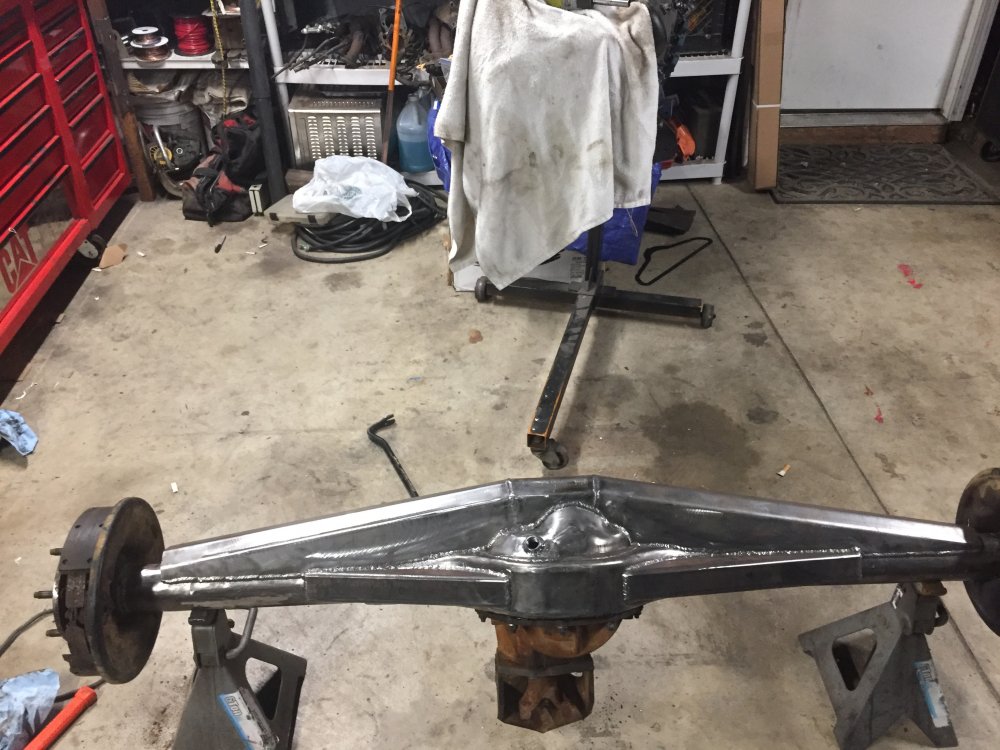 installed a set of dealer f31 leafs, and ordered dealer jeep speed coil springs (285 ppi). the coil springs have a longer free length and required custom coil buckets.
Made a fuel cell mount and trans coolers mounted
began making a dash/ center console. along with misc stuff such as window nets, steering column, fire
extinguishers mounted,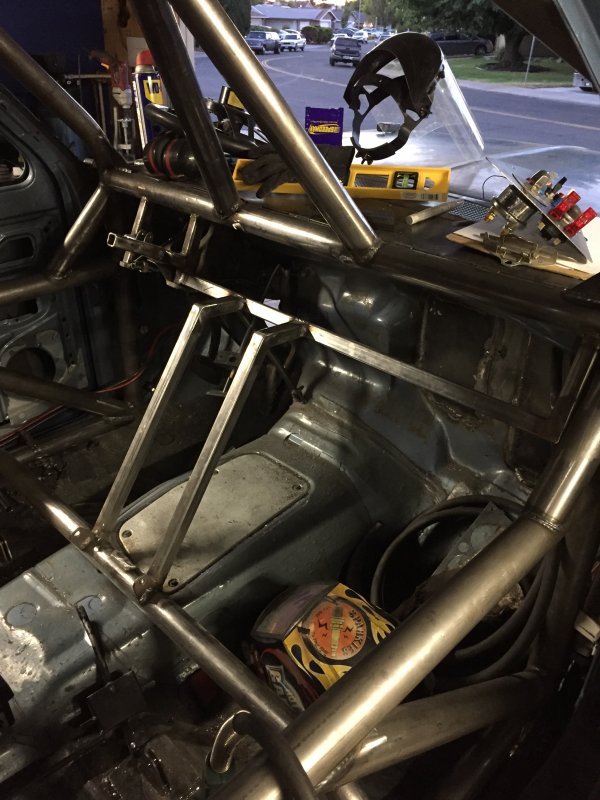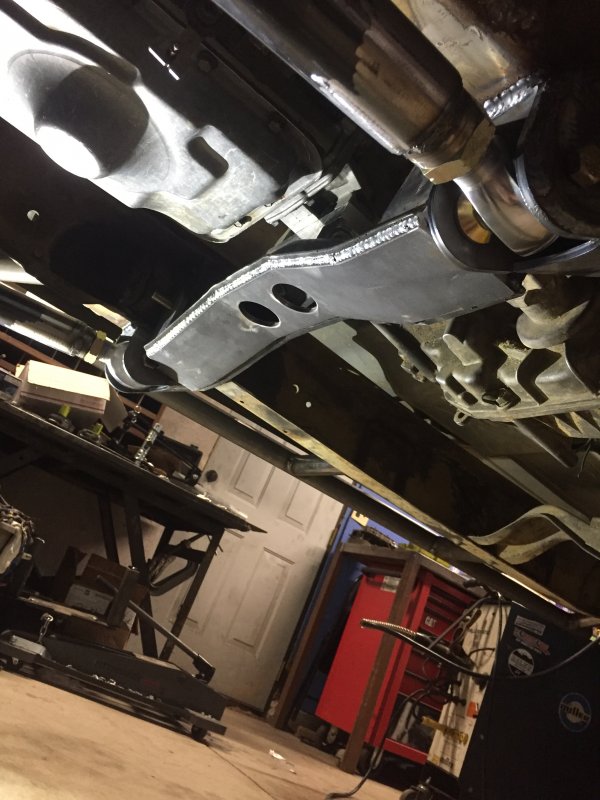 set it on its own weight took some measurement, and tore it back down a to finalize the front end.
its slowly going back together now! stay tuned for more details!